Costco Canada Flyer sales & sale Items July 20th – 26th 2020 – Ontario, Quebec & Atlantic Canada
I walk the whole store for you every Monday when Costco Sales and Costco Flyer sales are released for the week, then post them here and on our Facebook page.
Want to see what might be on sale next week??? Click the picture below to see what was on sale last year at Costco!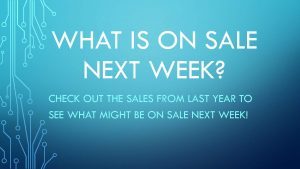 NEVER MISS A POST! Join the Costco East Facebook group to get updated whenever I make a new post! https://www.facebook.com/costcoeast/.
ALSO you can come and see my Instagram feed with Pics of my weekly Costco shopping trips, Dexter and Ewok being lazy cats and pictures of things that I have cooked with anything I've purchased at Costco. You can find that here! https://www.instagram.com/costco_east_fan_blog/
Subscribe to website updates by signing up below
and you'll get a confirmation email from "FeedBurner Email Subscriptions". Click the link within it to activate your subscription and you'll be notified by email whenever I post (1 or 2 times weekly). Check your spam filter or contact me if you have questions or do not receive a confirmation email.
We all try to eat healthy, but sometimes the urge for a good 'ol fashioned summer lunch is too great to resist.
Plus I don't even remember the last time I had one of those All-Beef Polish sausages at Costco… 6 or 7 months??? Maybe even more!
Nothing is quite as summery as a few hotdogs on the grill, and man-o-man did it ever hit the spot!
I've always had a soft spot for summer grilling when it comes to hotdogs and burgers… I have my Uncle Bill to thank for that! Always used the "secret sauce" which was Diana sauce, but it was always secret sauce to me.
Anyhow, I'm sure you're itching to see some of the new sales Costco has available this week so let's take a peek!
Coleman arrowhead 8 person tent 17 x 10 ft. -$40 @ 139.99
Mondetta active dress ladies size S – XL -$5.00 @ 12.99
Premier nutrition protein shake 18 x 325ml -$8.00 @ 28.99
Saputo sliced provalone 620g -$2.00 @ 7.69
Coca Cola Classic 32 x 355ml -$2.50 @ 9.39
Pepsi 32 x 355ml -$2.50 @ 9.29
Bayer Aleve 220mg 160 liquid gels -$5.00 @ 18.99
So there ya go!
Hopefully you've all been enjoying the summer as much as we have, though we've been busy we're still loving it! So has Dexter for that matter, when he gets to chill on the front porch & lawn that is.
He's such an old man… Just wants to go outside and sit in various places. Totally understandable.
I think he was just enjoying looking at (from a distance) our new lilies from Costco that we finally planted.
They smell so nice, and look great too. I can't wait to see all the white ones bloom!
It's nice to make a few more additions to the garden. We've been here for 4 days shy a year now (crazy right?!?!?) so we feel like we can add a few more things now that we know what's growing where. It's pretty exciting!
Speaking of exciting, phase 3 began in Ontario on Friday as most of you are aware. It went pretty smooth for us, obviously it was an adjustment to serve tables inside (with 4 days notice no less!) but people were pretty respectful of the rules… At least here they have been, I can't speak for your neck of the woods wherever that may be.
It's great to be getting back to a normal kind of thing, but still I hoped that phase 3 would be pushed back until the end of the month. I know the people who make these decisions aren't trying to put us in danger, but you gotta think they don't know what a reasonable timeline is for re-opening places. Give business a 2 or 3 week buffer, tell them you can open in 2 weeks so that you can get everything in line with the the health & safety recommendations/rules and then inspect everyone before they re-open.
Ya know, be safe?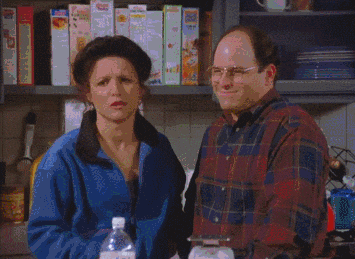 I don't know… I'm no scientist or medical expert but I feel like more time to prepare = better prepared = less trouble.
Anyhoo…..
As we are all getting back to normal I think it's important to remember that we're not out of the weeds yet, and each province has their own Health recommendations based on the provinces individual risk assessment and I would recommend that you follow the recommendations for your specific province. Information can be found at the following websites.
Newfoundland COVID-19 information
New Brunswick COVID-19 information
Nova Scotia COVID-19 information
So there you go, a little reading material for you.
We've partnered with Pantene to share that their sulfate-free, nutrient-infused Rose Water shampoo and conditioner, which is EXCLUSIVE to Costco, is in select stores now for a LIMITED TIME! Get both the shampoo and conditioner for $16.99. This line instantly moisturizes, so say
goodbye to dry and frizzy hair and hello to soft and shiny hair! #ad
Please note:
The price at your local Costco takes precedent (or precedence) over the prices listed on this blog.
Costco liquidation/Manager's Special items (ending in .97) vary from store to store.
An asterisk (*) on the price tag means the item is not being re-ordered.
If there is something you really want, ***double check the expiry date*** as some Costco sales items do end mid-week.
***This is a fan run, independent page with no affiliation or endorsement by Costco Wholesale***
The food brands available can differ from region to region. Pictures are taken at a store in Ontario. Sale items should apply to Costco locations in Ontario, Quebec, New Brunswick, Newfoundland & Nova Scotia, if the item is in stock at your store. There will likely be a few deals not shown here in your store. If this blog has helped you save money, consider sharing www.cocoeast.ca with your friends and family! If you see deals at your store that aren't on this blog, post them in the comments and help spread the money saving love!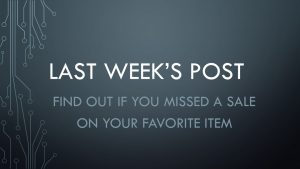 Costco Flyer Sales
Costco Treasure hunt sales July 20th – 26th 2020