Costco Canada East Secret Sale Items Mar 4th – 11th 2019 – Ontario, Quebec & Atlantic Canada
I walk the whole store for you every Monday when Costco's Secret Sale items are released for the week, then post them here and on our facebook page.
NEVER MISS A POST! Join the Costco East Facebook group to get updated whenever I make a new post! https://www.facebook.com/costcoeast/.
ALSO you can come and see my Instagram feed with Pics of my weekly Costco shopping trips, Dexter and Ewok being lazy cats and pictures of things that I have cooked with anything I've purchased at Costco. You can find that here! https://www.instagram.com/costco_east_fan_blog/
Subscribe to website updates via email and you'll get a confirmation email from "FeedBurner Email Subscriptions". Click the link within it to activate your subscription and you'll be notified by email whenever I post (1 or 2 times weekly). Check your spam filter or contact me if you have questions or do not receive a confirmation email.
Leave it to Costco to pull off (or Pull-up… Diaper joke) a 2 week sale on Huggies diapers AND then add Kirkland baby wipes AND Kirkland Infant formula!
Lots of other great sales on this week from vitamins, to mayo, to Coke and Diet Coke, Diapers, Coffee, paper towels… Too much for me to list here but you know where they're at folks.
***SALES PREVIEW***
Huggies pull-ups training pants Girls/Boys 4T – 5T -8.00 @ 31.99
Huggies pull-ups training pants Girls/Boys 3T – 4T -8.00 @ 31.99
Huggies pull-ups training pants Girls/Boys 2T – 3T -8.00 @ 31.99
Kirkland baby wipes 900 ct. -4.20 @ 17.79
Kirkland Infant formula 1.36kg -5.50 @ 21.49
Braun thermostat ear thermometer -12.00 @47.99
Centrum mens/womens multivitamins 250 tab -6.00 @ 19.99
Centrum mens +50/womens +50 multivitamins 250 tab -6.00 @ 19.99
cascade platinum dishwasher tabs 92 pk -5.00 @ 17.99
Hellmans real mayo 1.8L -2.00 @ 5.49
Cinnamon toast crunch 1.3kg -2.00 @6.49
Tim Hortons O.G. coffee 1.36kg -4.00 @14.99
Coke/Diet Coke/Coke zero/Ginger Ale 32x355ml -2.80 @ 8.99
I think I've talked about it before, but it's really interesting people watching at Costco… If you're like me, you walk every aisle of the store and look at pretty much every item on the shelves and as you're doing that you'll notice that there are other people doing the same thing as well…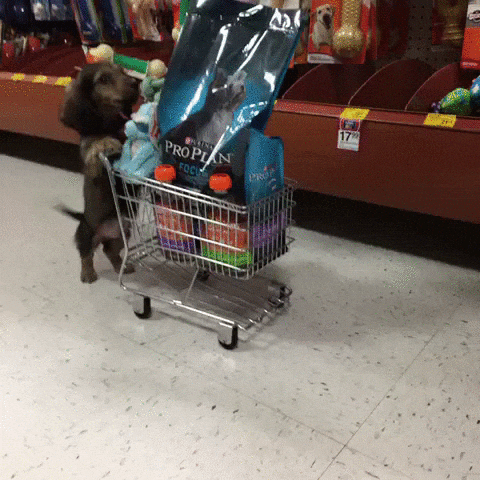 (though I'm not as cute as that little guy) They're scanning every aisle for deals, looking at their list, bumping into friends and chatting away, dividing the list and conquering the shopping task "OK, I'll get the mini-wheats, you go back and get the grape juice" debating with their partner about the need for a Kuerig coffee maker (not my thing, but to each their own. As you know I like/we have the Bodum, and the Starbucks Cafe Verona whole bean coffee has become the house standard. No exceptions!!! Believe me I've tried sneaking a few different beans into a bag and it was noticed… I tried though…)  Anyways, I find it interesting that every week that I inevitably wind up "following" a few couples though the store just by being behind them doing their thing and having the same "Costco map". We all have a set map/plan I think,.. What's yours?
As much as I do love cooking at home, we went out for dinner on Saturday night… Crazy right! It was my partners parents 51st anniversary and they wanted to come up here (from Barrie) and spend it with us which was nice, so we went out and had great evening & dinner out… No dishes, no cooking… awesome, right?!?! (except for the Margarita mishap beforehand where I spilled lime juice and honey on the kitchen floor, whoops! We're still finding sticky spots in the kitchen despite cleaning it 4 or 5 times, yikes!) Anyhow, we all enjoyed our appetizers and wine, and the steaks (for those of us who ordered steaks) were cooked perfect, it was all delicious! But I have to say as much fun as it was, we had just as much fun (if not more) prepping and cooking dinner at home the next night. I love being in the kitchen, I love cooking, I like knowing how my food is cooked, and where the food is from. Speaking of that, we needed to get garlic because the garlic we got smelled like it was living in a basement for years… We have problems getting good garlic this time of year , and I really dislike that…please bring the farmers market back!!! I need local garlic! It seems that anytime we buy garlic from the supermarket that has been imported it always has a funky smell & taste. Anyone else run into this problem? Or are we just being picky because we love garlic so much?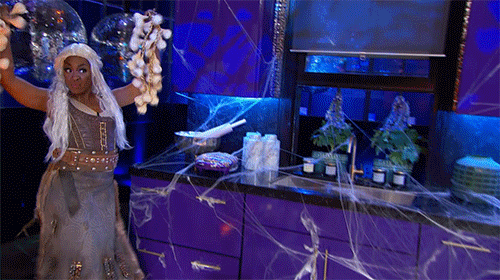 Garlic braids, and Halloween themed cooking shows… What's not to love about that!
On that note I think I've hit the wall… I should probably get to bed…Been a busy few weeks… Time to catch some Z's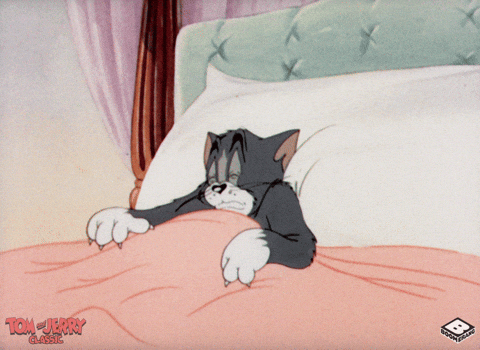 zzzzzzzzzzz………zzzzzzzzzzzzzzzzzzzz…………….zzzzzzzzzzzzzzzzzzzzzzz……………zzzzzzzzzzzzzzzzzzzzzzzz………………….
Please note:
The price at your local Costco takes precedent (or precedence) over the prices listed on this blog.
Costco liquidation/Manager's Special items (ending in .97) vary from store to store.
An asterisk (*) on the price tag means the item is not being re-ordered.
If there is something you really want, ***double check the expiry date*** as some Costco sales items do end mid-week.
***This is a fan run, independent page with no affiliation or endorsement by Costco Wholesale***
The food brands available can differ from region to region. Pictures are taken at a store in Ontario. Sale items should apply to Costco locations in Ontario, Quebec, New Brunswick, Newfoundland & Nova Scotia, if the item is in stock at your store. There will likely be a few deals not shown here in your store. If this blog has helped you save money, consider sharing www.cocoeast.ca with your friends and family! If you see deals at your store that aren't on this blog, post them in the comments and help spread the money saving love!