Costco Canada East Secret Sale Items – Oct 29th – Nov. 5th – Ontario, Quebec & Atlantic Canada
I walk the whole store for you every Monday when Costco's Secret Sale items are released for the week, then post them here and on our facebook page.
NEVER MISS A POST! Join the Costco East Facebook group to get updated whenever I make a new post! https://www.facebook.com/costcoeast/.
ALSO you can come and see my Instagram feed with Pics of my weekly Costco shopping trips, Dexter and Ewok being lazy cats and pictures of things that I have cooked with anything I've purchased at Costco. You can find that here! https://www.instagram.com/costco_east_fan_blog/
Subscribe to website updates via email and you'll get a confirmation email from "FeedBurner Email Subscriptions". Click the link within it to activate your subscription and you'll be notified by email whenever I post (1 or 2 times weekly). Check your spam filter or contact me if you have questions or do not receive a confirmation email.
**** TO SKIP AHEAD TO THE SALES CLICK THIS LINK ****
Well here we are Costco Shoppers, The end of October… I cannot in any frame of my mind believe that we're here already, it honestly feels like it was just getting into June and then in the blink of an eye October 29th… Crazy! And in Honour (*verb) of that and our quick approach to Halloween I will share with you one of my favorite pictures of Ewok.
Silly little guy, playing in the leaves with so many crinkly sounds and things moving all over the place… He was in heaven! (That's one I took with my Canon T3i, love it! but man 'o man does he ever not like to sit still…)
A few sale notes to throw out here,
Halloween costumes are at a ridiculously low price right now, so if you haven't got one for the kiddies yet, for under ten bucks you can! Or if you feel like donating some now is a great time to do that as well… I shoulda' done that today but didn't think about it until now.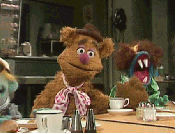 Kirkland brand infant formula Non-GMO and sensitive are on sale this week for $5.50 off each, so this would be a great time to stock up for the winter months.
Bayer low dose Aspirin is on sale for $5.50 off as well (18.99) so if you're a daily aspirin taker again this would be a great time to save some moolah!
Finish Quantum Max dish detergent pucks are on sale for $5.00 off (I think I prefer these ones over the cascade brand… Seem to work better for me) @17.99 for 100 tabs, so .17 cents a wash… That alright!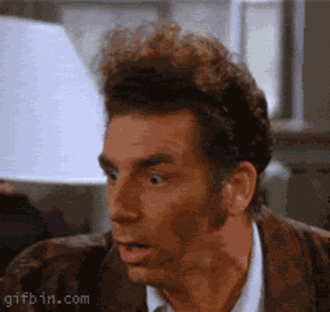 The Victoria White Linen marinara sauce is on sale this week! ( I'm looking at you Jan in Waterdown!) So of course I bought this, I'm a pasta lover (as you all know) and I think I've only bought this one once before and loved it. I will be going back and grabbing a few more to keep in the basement because a well made base for a pasta sauce is never a bad thing to have kickin' around, they've saved the day on many occasions and will continue to do so well into the future I presume.
Wine kits… Wine kits are on sale again! This has gotta be like the 4th time this year at least. I really need to try one of these to see if it's any good… Anyone with experience here? Anyone tried any of these? If I can have 60 bottles of delicious wine hanging around for me for 63 dollars I would certainly not complain. Quite the opposite actually! So please anyone let me know if you've done this before!
A few updates from the Kingston, ON. warehouse. Butter is still 3.99 a lb. and…
Those fryer chickens are a great deal, as we all know I love buying whole chickens and either roasting them whole (then using bones and leftovers for stock) or carving them up and freezing them for later. Now is a great time if you have the means. The stewing beef I would love, but as I'm the only red meat eater in the house it winds up not being a great idea. I love a thick and hearty beef stew but if I'm the only one eating it, buying in bulk makes little sense… So that is basically a no go for me, oh well… someday…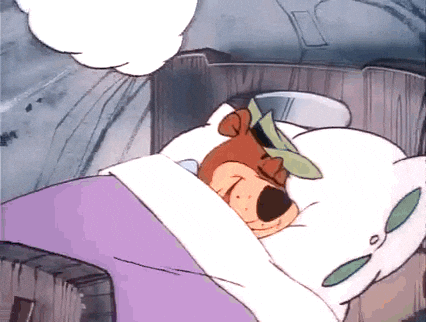 So… I shared a picture of Ewok that I took with my decent camera, and I said that I would share some last week so here are a few of my favorites.
I really got into photography as soon as I got the camera, I guess I just found myself too busy to keep at it. I love putting the camera bag in my car and just driving and seeing what happens. Sometimes you find some pretty neat stuff that you didn't know was right next to you. It's also a really relaxing way to spend an afternoon, no stress… just having fun and discovering things. And some days I took hundreds of photos (no exaggeration) others… ten. I guess some days things jumped out at me more than others.  I do want to get back into it, and I did take the camera out a few weeks ago- I guess things have just been too busy lately but as with any hobby, there's no rush… All in good time.
On the note of personal things the bathroom reno is moving ahead and we've got most of the details all sewn up. Fixtures ordered (today), pedestal sink ordered (yesterday) floor tiles are purchased and sitting in the office, wall tiles will be ordered tomorrow and the shower will be bought tomorrow as well. 2 weeks… I'll post before/after pics don't you worry!
I think I"ll leave it on that note and say HAPPY HALLOWEEN!!! I'm excited and super unprepared- but still looking forward to it.
I hope everyone has a safe, happy, fun and fruitful Halloween. Please feel free to share pictures of all of your fun times here! I'd love to see them!
Have a great week, see you soon folks.
Cheers!
Please note:
The price at your local Costco takes precedent (or precedence) over the prices listed on this blog.
Costco liquidation/Manager's Special items (ending in .97) vary from store to store.
An asterisk (*) on the price tag means the item is not being re-ordered.
If there is something you really want, ***double check the expiry date*** as some Costco sales items do end mid-week.
The food brands available can differ from region to region. Pictures are taken at a store in Ontario. Sale items should apply to Costco locations in Ontario, Quebec, New Brunswick, Newfoundland & Nova Scotia, if the item is in stock at your store. There will likely be a few deals not shown here in your store. If this blog has helped you save money, consider sharing www.cocoeast.ca with your friends and family! If you see deals at your store that aren't on this blog, post them in the comments and help spread the money saving love!