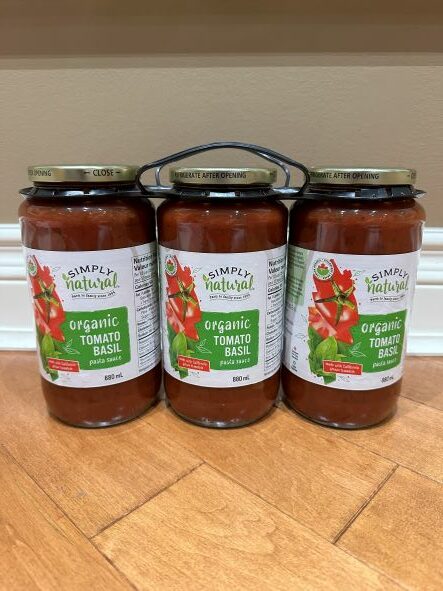 I needed pasta sauce during my most recent visit to Costco and we usually buy the Rao's Marinara Sauce but wanted to try something new so bought this Simply Natural Organic Tomato Basil Sauce to try and review.
I paid $12.49 Canadian for the three 880 milliliter jars of pasta sauce which is quite a bit cheaper than Rao's.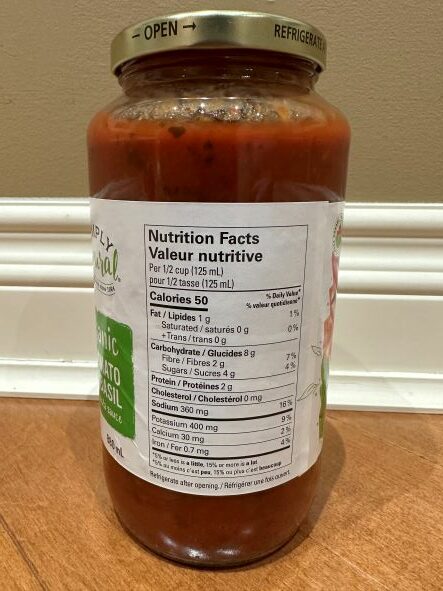 The best before date on the jars of pasta sauce is about two years from the date I purchased it. Although it specifically says pasta sauce on the jar I could also see it being used a pizza sauce. The sauce needs to be refrigerated after opening if not using it all immediately and one jar made more than enough sauce for my husband and I to have pasta for dinner with plenty of leftovers.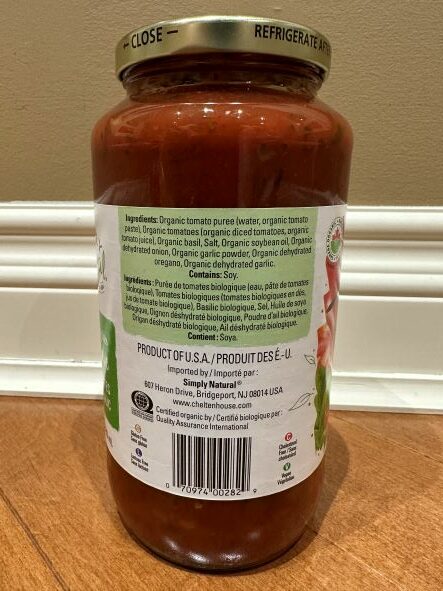 The sauce is vegan, gluten-free, organic and dairy-free and a product of the USA. I don't love that it has soy in it because I don't see why it's necessary to have soy in a pasta sauce but a lot of products contain soy! A 1/2 cup serving is 50 calories, one gram of fat, eight grams of carbohydrates, two grams of fibre, four grams of sugar, two grams of protein and 360 milligrams of sodium. There isn't any added sugar in the sauce.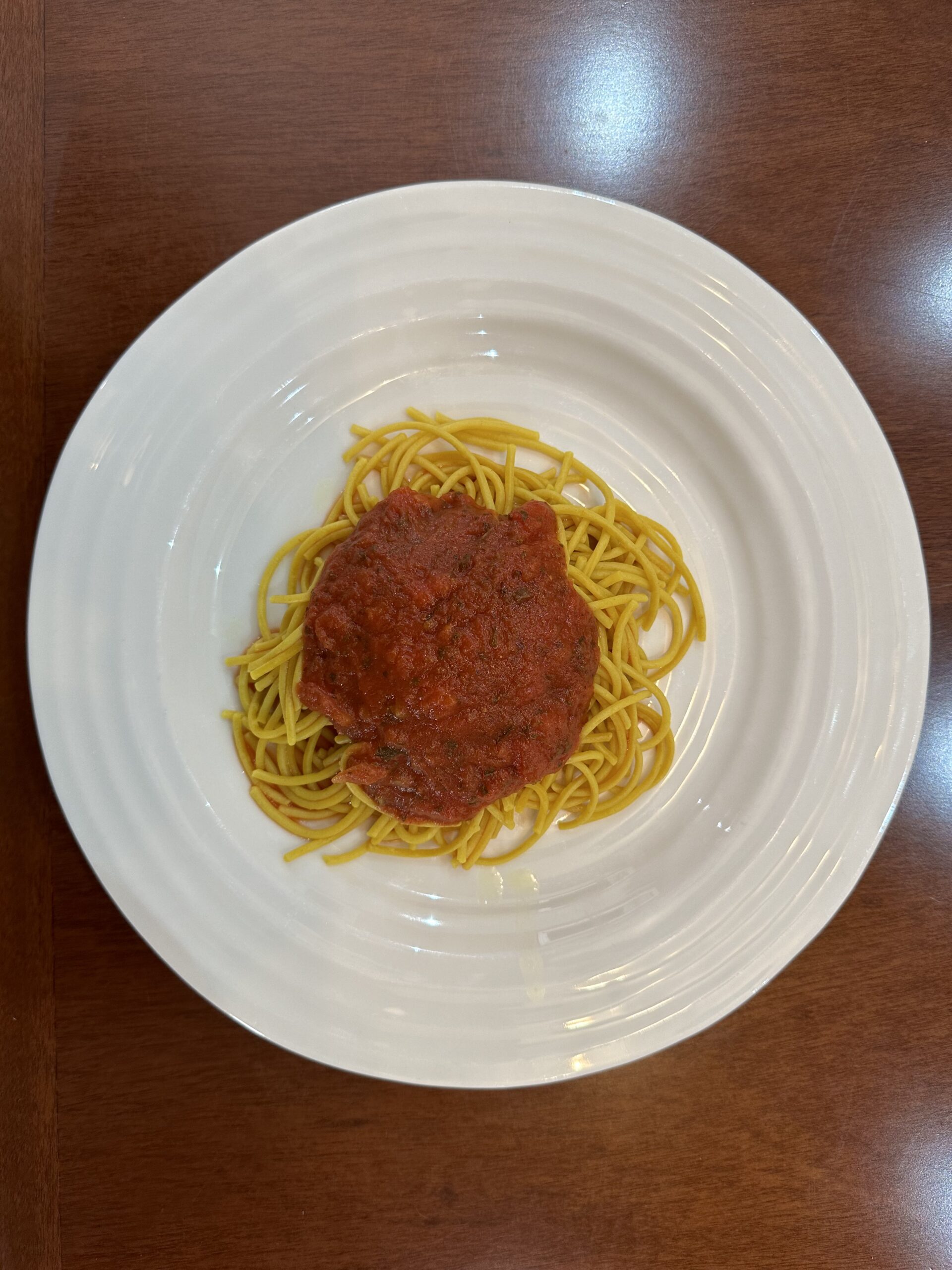 I can't say I love this sauce, I usually like any/all tomato based sauces but I don't really like this one and it for sure doesn't come close Rao's! It's salty, not sweet at all and very herby. The flavour reminds me of thick bland tomato basil soup. I do like the chunks of tomatoes that add a bit of texture but I find the sauce to be lacking something, I'm not sure what, maybe some spice. It's definitely not sweet and when I added some ground beef to the sauce the flavour of the sauce was overpowered by the beef and it didn't taste like much other than ground beef. It's not horrible tasting, I froze the leftover meat sauce I have, I just wouldn't rebuy it.
Cost: 8.5/10
Convenience: 10/10
Nutrition: 9/10
Taste: 5/10