Hello and happy Recall day!
Today's contestant – The 15″ Apple MacBook Pro
It came to my attention today that Apple has issued a recall notice on over 400,000 of its 15″ Macbook Pro due to a potential fire hazard involving the batteries (26,000 in Canada and 432,000 in the U.S.) … Apparently they can overheat posing a fire risk, which does not sound like a fun way to take in the news in the morning; or anytime really! I'm not really much of a Mac person, always had P.C.'s so I can't say this effects me personally; my partner however… I think we'll look up the serial number now and see what it says.
Looks like we're in the clear!
Only laptops with certain serial numbers are affected by the recall, you can find out if your computer is affected by clicking this link and checking the Apple website.
Once on the site you can enter you serial number to find out if you have one of the laptops affected, and if so they list some options for getting a replacement; so that's good to have some options!
Here's a few more links with information about this.
While this isn't necessarily a product that would have been sold at Costco, I felt it was worthy of passing along the information to you. No one like fires, or burns… Well Mr.Burns maybe.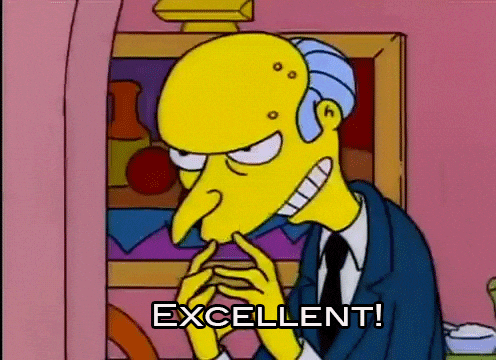 Excellent indeed.
Ok, We're off to a nice relaxing Sunday evening dinner with the family; a little backyard B.B.Q. Yum!
Enjoy the rest of your evening folk, remember to check your serial numbers!
See you in a few days folks.