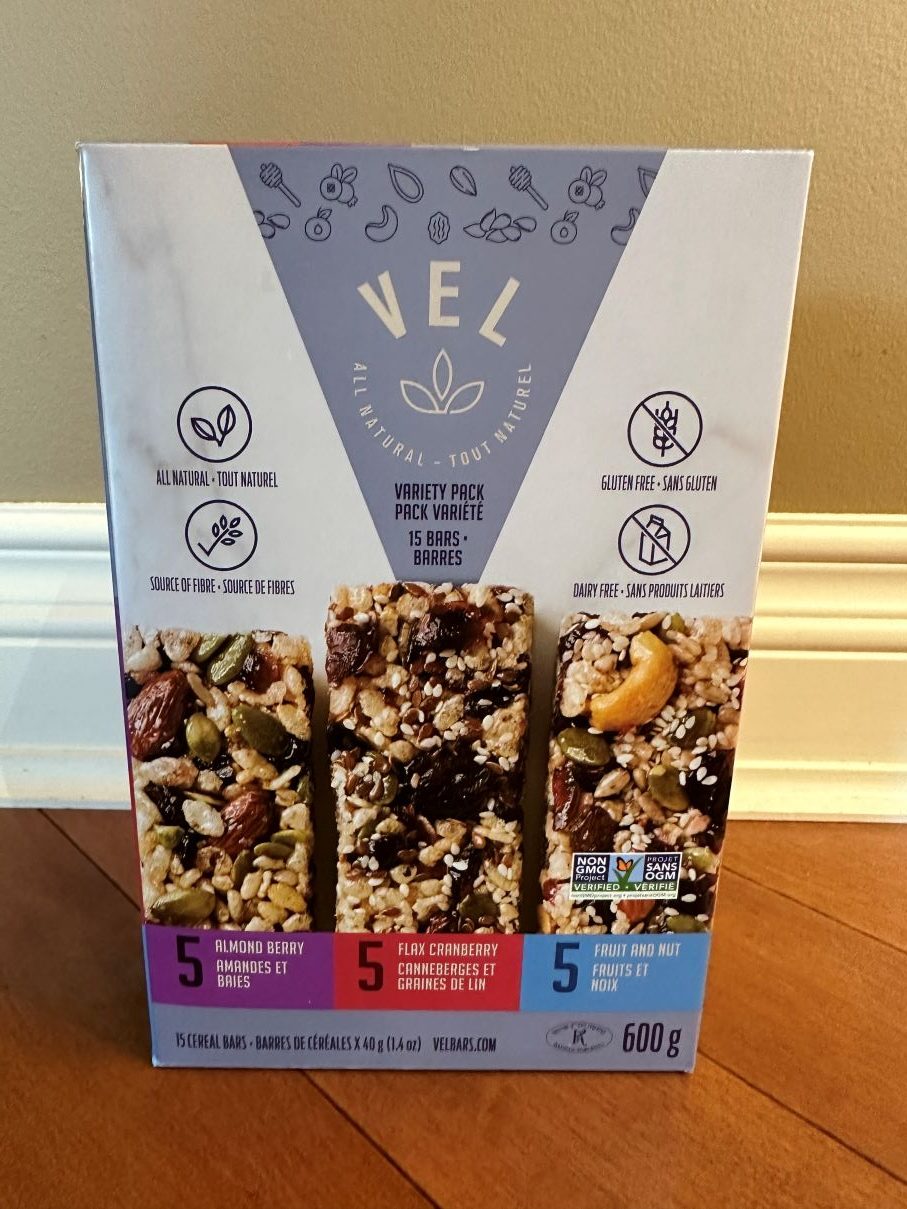 If you like my reviews for Costco food products, the best thing is that you can follow me on Instagram or Facebook and tell your friends about my blog Costcuisine, where I review new Costco food products each week! You can also check out my YouTube channel, where I do video reviews!
I've seen these Vel bars at Costco for years but I've never bought them before and wanted to try them out! I like that they're gluten-free and dairy-free.
The box comes with 15 bars and I paid $9.99 Canadian which isn't terrible for 15 bars! That's less than a dollar per bar. The bars aren't super small but they're not extra large either, they're a bit bigger than a granola bar.
Each bar is individually wrapped, there are three different kinds of bars in the box and five of each kind. The best-before date on the bars is 11 months from when I purchased them. These make a convenient small breakfast or snack. The bars are made in Canada.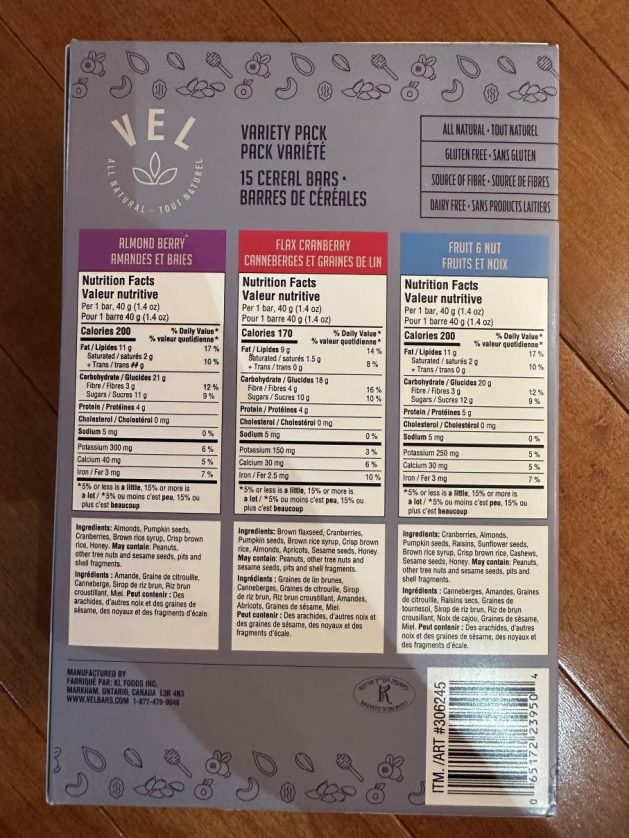 The nutrition facts for the bars vary depending on the kind of bar. Calories range from 170 to 200 and fat ranges from nine to 11 grams. The amount of sugar ranges from 10 to 12 grams per bar, I thought based on the taste there would be more sugar in one bar. There's very little protein in each bar, four to five grams. The ingredient lists for all three kinds are similar but have a few differences. The bars may contain peanuts, other tree nuts, sesame seeds, pits and shell fragments.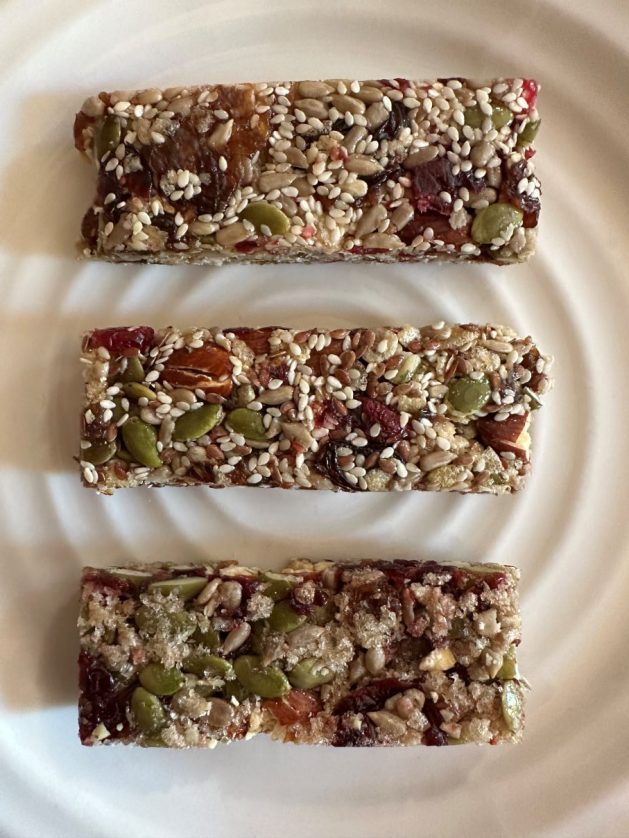 I can't say I like these. Even though there are three different kinds of bars they all taste the same to me. I find all three kinds have a bit of a weird aftertaste. They kind of remind me of a Rice Krispie treat but made out of nuts and seeds. I like the chewy, crunchy texture but find them way too sweet, it's like they're sealed in a layer of sweet syrup. I wouldn't buy these again and I don't think kids would like them much.
Cost: 8/10
Convenience: 10/10
Nutrition: 7/10
Taste: 5.5/10