If you like my reviews for Costco food products, the best thing is that you can follow me on Instagram or Facebook and tell your friends aI bout my blog Costcuisine, where I review new Costco food products each week! You can also check out my YouTube channel, where I do video reviews!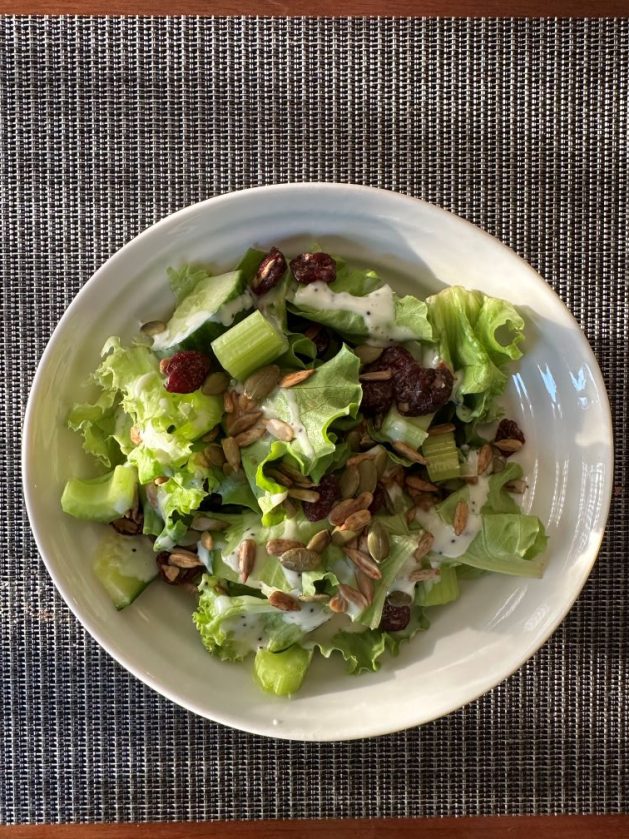 We eat a lot of salads in the summer and host a lot so I wanted to try this salad topper from Costco I've seen for a few years!
I paid $10.99 Canadian for the 1-kilogram bag which may seem expensive but it's mainly pumpkin seeds and sunflower seeds which aren't exactly cheap.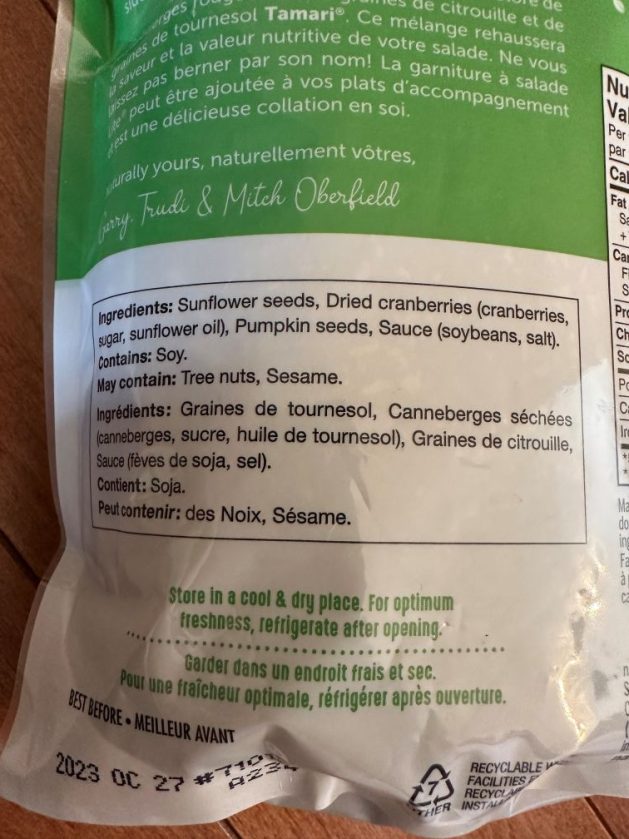 The bag reseals which is nice because it's a really big bag and will take a long time for me to finish. The best-before date is six months from when I purchased it. One thing to mention is that the bag should go in the refrigerator once opened. If I didn't read the bag I probably wouldn't have put it in the refrigerator. This is great for salads, I would like to use it on things like yogurt or fruit but in my opinion, the savory saltiness doesn't pair well with sweeter things.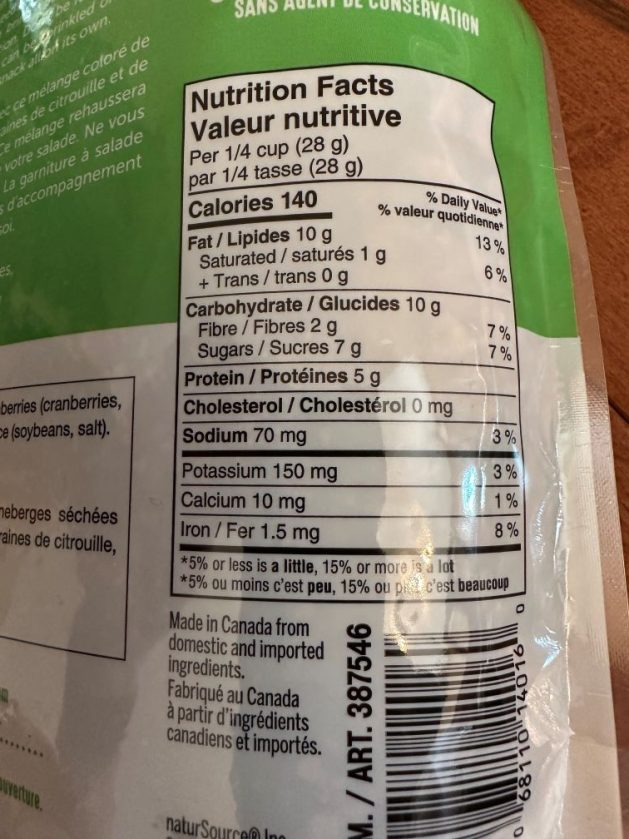 A 1/4 cup serving contains 140 calories, 10 grams of fat, 10 grams of carbohydrates, two grams of fibre, seven grams of sugar, five grams of protein and 70 milligrams of sodium. The calories and fat are high because of the seeds which are naturally high in calories and fat. The sugar is from the cranberries and the additional sugar added to them. The salad topper is gluten-free as well as vegan.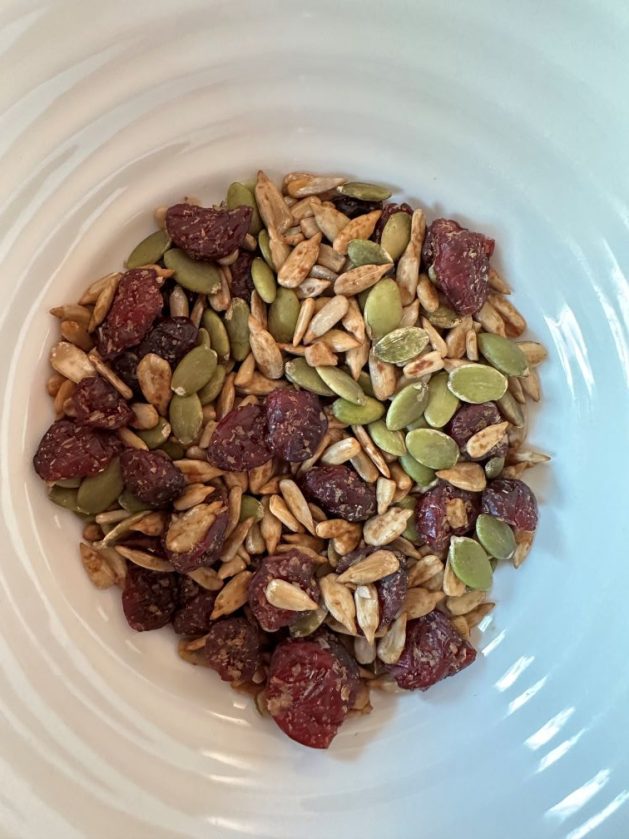 This salad topper is just okay for me. I wish it didn't have the soy sauce on them because I find it makes the topper less versatile. I also find the cranberries a bit tough and hard even though I'd just opened my bag, it hadn't been sitting in the refrigerator for months. It's not the most exciting salad topper, there's just pumpkin seeds, sunflower seeds and cranberries which leaves me desiring something more but I'm not sure what. It's basically like the topping from the Costco Sweet Kale Salad Kit but I prefer that one over this.
Cost: 7.5/10
Convenience: 10/10
Nutrition: 9/10
Taste: 6/10