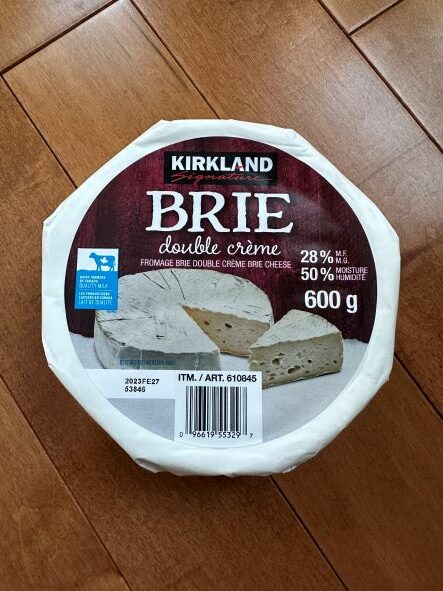 If you like my reviews for Costco food products, the best thing that you can dfollow me on Instagram or Facebook and tell your friends about my blog Costcuisine, where I review new Costco food products each week! You can also check out my YouTube channel, where I do video reviews!
Today I'm reviewing the Kirkland Signature Double Crème Brie! I haven't tried a ton of the Kirkland Signature cheeses but I'm trying to review more of them.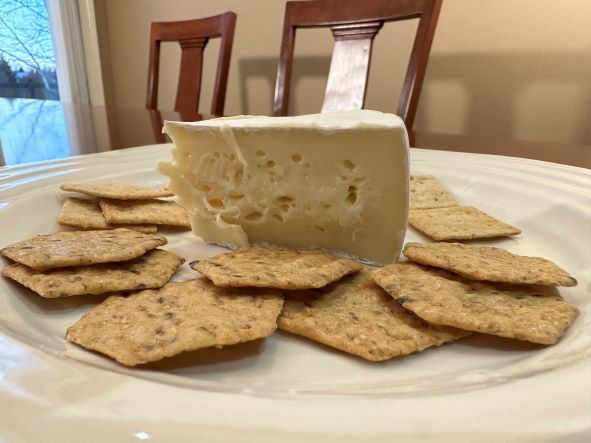 The 600-gram block of cheese costs $10.69 Canadian.
The brie needs to be kept refrigerated and only has a best before date of three weeks from when I purchased it. Brie pairs well with sweet stone fruits like peaches, plums, spicy salami, crusty breads, crackers, nuts and sweet preserves or honey. It's awesome for a charcuterie board and a lot of people enjoy baked brie with a glass of wine! The brie is made in Canada so that's a bonus!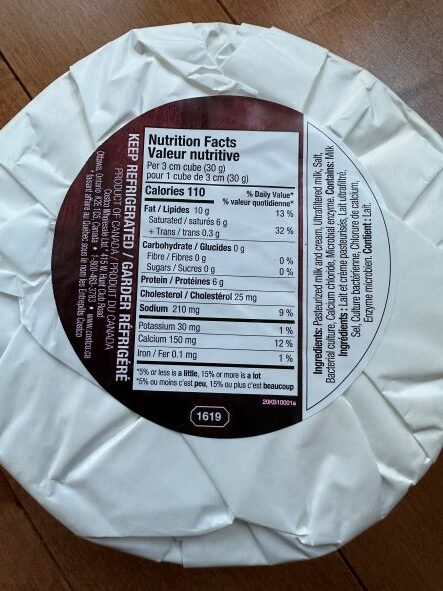 A three centimeter cube has 110 calories, ten grams of fat, zero grams of carbohydrates, fibre and sugar, six grams of protein and 210 milligrams of sodium. The ingredients list is short and sweet with pasteurized milk and cream being the main ingredient. Overdosing on cheese is super easy to do and it's usually pretty high in calories and fat so I try to eat it in moderation (truthfully I have a hard time not over indulging in cheese).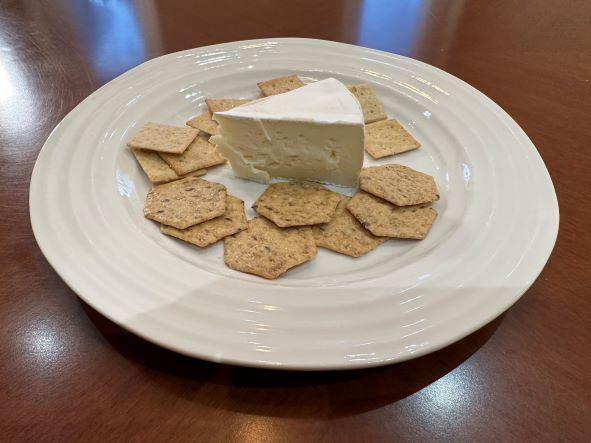 This brie is super smooth, creamy, slightly sweet and has a hint of a nutty flavor. I know some people are a little wary of soft cheeses thinking they'd be really pungent or strong but the flavor is actually very mild. The texture of the brie is soft and very spreadable. I'm using this to make a charcuterie board tonight (Saturday) and am excited to try it with some dried apricots, prosciutto and baguette! If you know you're a brie fan, I think you'll enjoy this.
Cost: 6.5/10
Convenience: 10/10
Nutrition: 4/10 (low in carbs and sugar but high in calories and fat).
Taste: 8/10