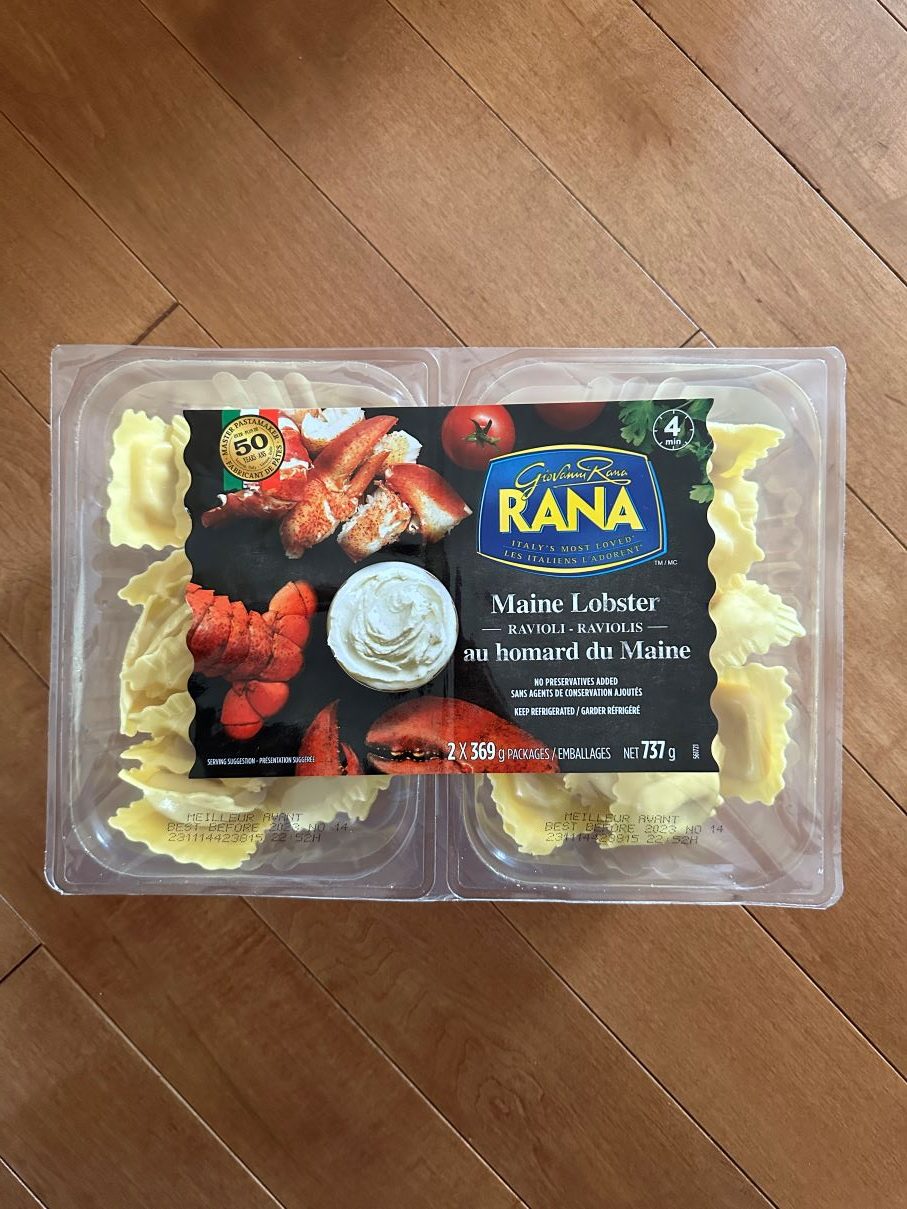 If you like my reviews for Costco food products, the best thing is that you can follow me on Instagram or Facebook and tell your friends about my blog Costcuisine, where I review new Costco food products each week! You can also check out my YouTube channel, where I do video reviews!
I've seen this lobster ravioli at Costco often but I've never purchased it until now. It comes in a two pack, each pack is 369 grams and I paid $17.49 Canadian for it. That's not cheap but nothing with lobster is cheap!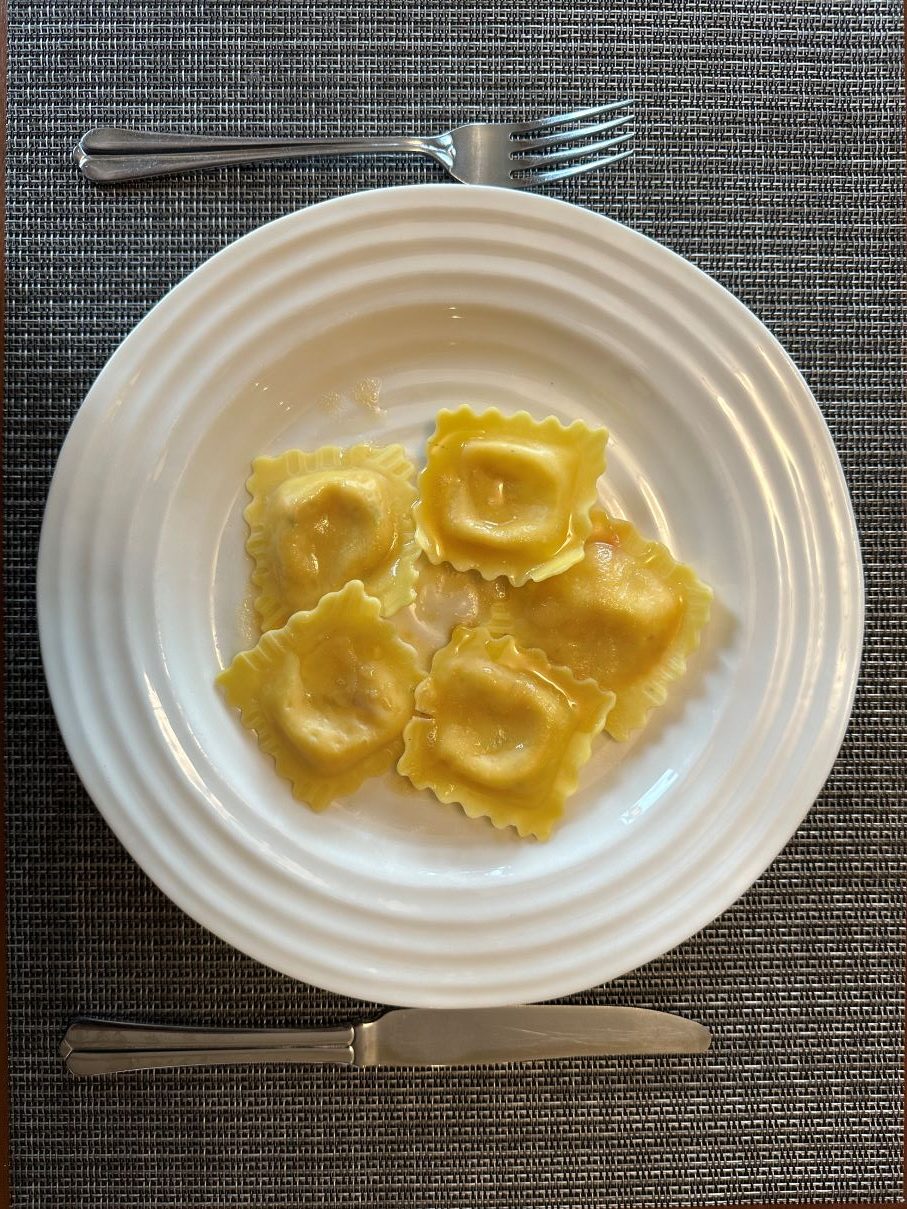 The ravioli is done in just a few minutes, it's really easy to make, you just boil it for four minutes and I don't recommend cooking it any longer. I wasn't sure what to serve this with so I just served it with a garlic butter sauce but I bet a rose sauce would work well too. I think a plain tomato sauce might not go the best with this. The ravioli needs to be kept refrigerated and the best-before date is almost two months from when I purchased it.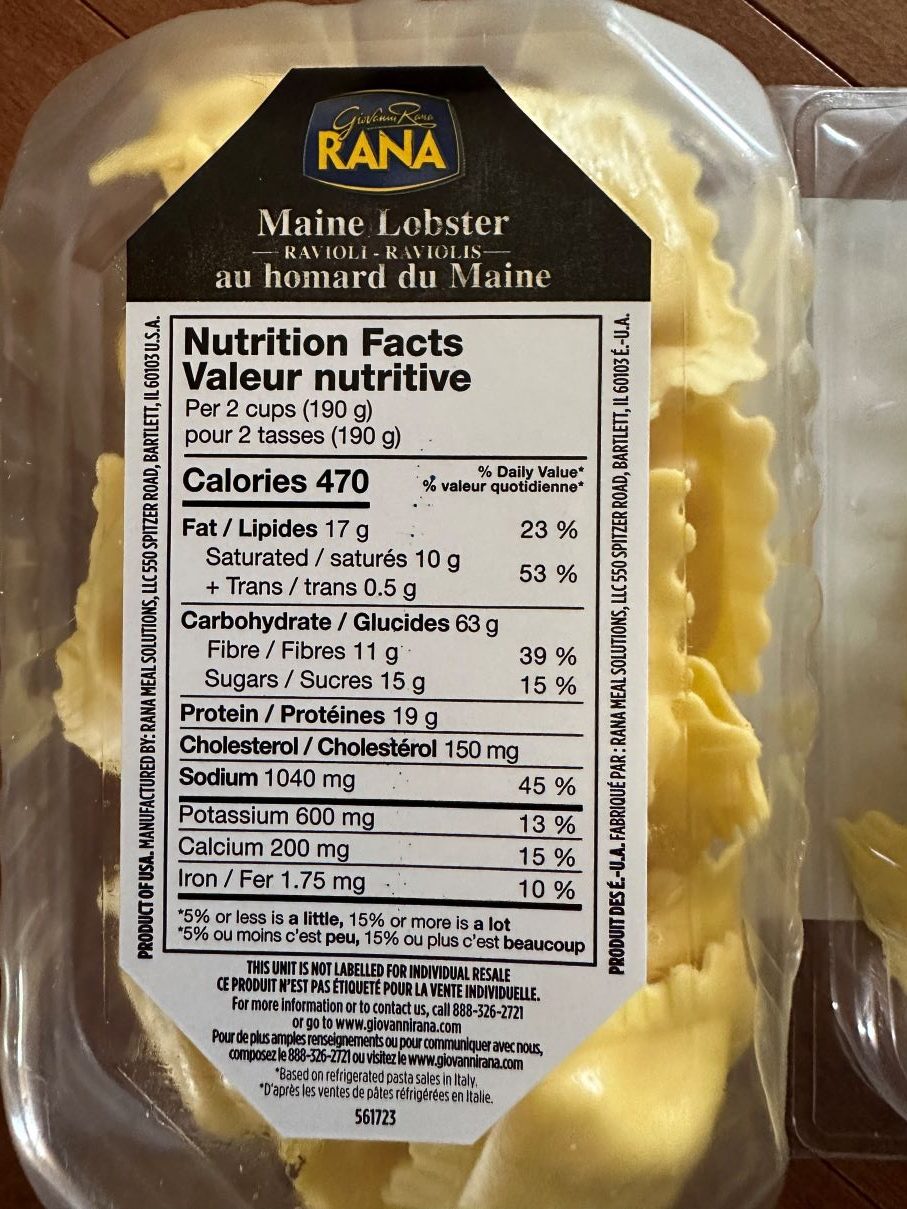 In two cups of ravioli, there are 470 calories, 17 grams of fat, 63 grams of carbohydrates, 11 grams of fibre, 15 grams of sugar, 19 grams of protein and 1040 milligrams of sodium. That's a ton of sodium, fat, calories and carbs but many people may not eat two cups. Some definitely will though! The ingredients list has pretty much what I would expect to see. Real lobster is listed as the second ingredient which is nice to see! The ravioli contains egg, milk, wheat nad lobster.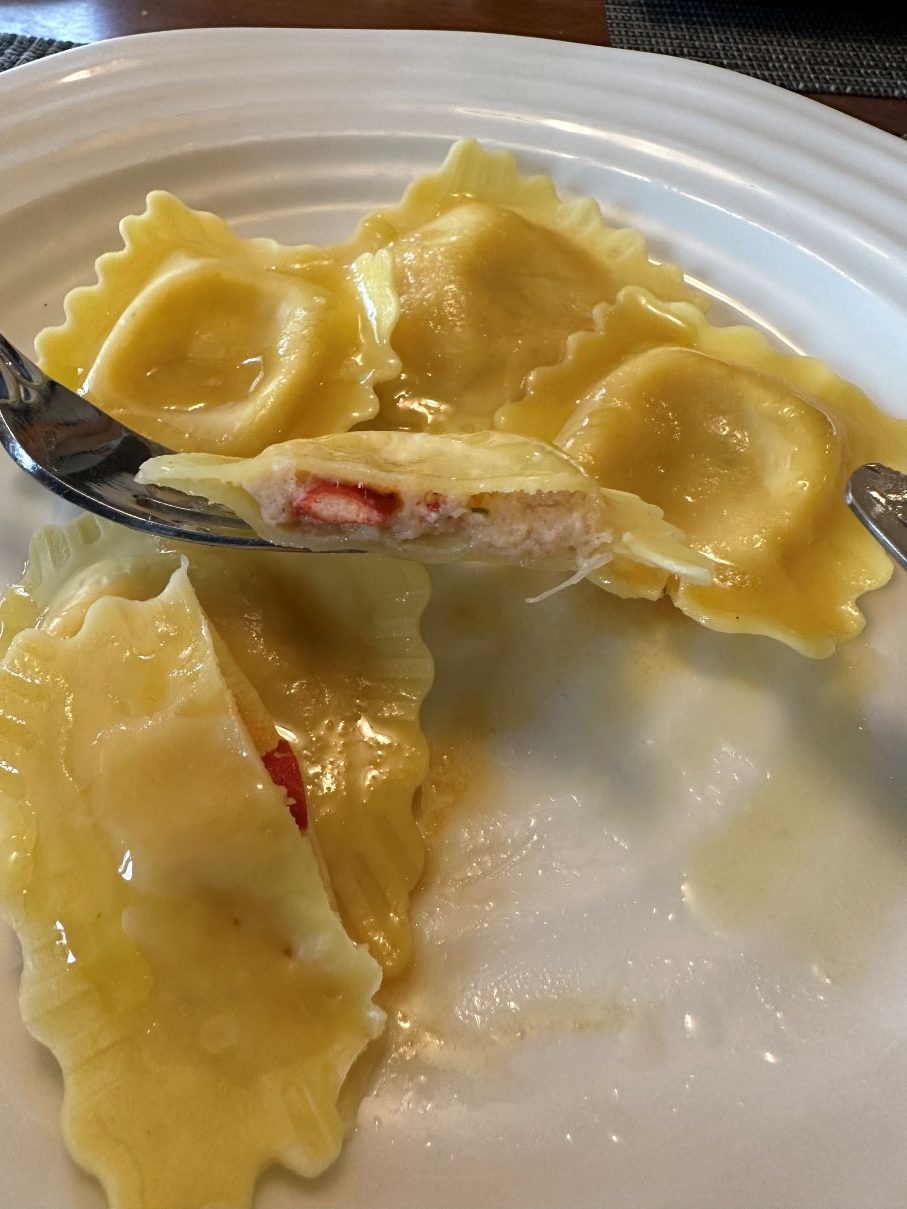 I wasn't in love with this ravioli, I immediately noticed that the filling tasted more like ricotta cheese filling with a hint of seafood rather than lobster. It's very cheesy from the ricotta and mascarpone. The pasta is a bit tough, especially around the edges even though I didn't overcook it. I also noticed a slight fishy taste that I didn't love when eating this. Overall there isn't much of a lobster flavor and I didn't find any big chunks of lobster. The filling is a cheesy paste with a hint of lobster/seafood flavor. I wouldn't buy it again.
Cost: 6/10
Convenience: 9.5/10
Nutrition: 2/10 (Points for the protein and real lobster).
Taste: 5.5/10