Welcome to the Costco Weekend Sales Update where I'll keep you in the loop on the awesome sales & new items Costco releases for the Weekend!
Location: BARRIE, ON.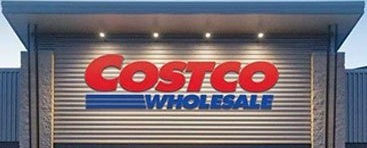 ***This is a fan-run, independent page with no affiliation or endorsement by Costco Wholesale***
Please note:
The price at your local Costco takes precedent (or precedence) over the prices listed on this blog.
Costco liquidation/Manager's Special items (ending in .97) vary from store to store.
An asterisk (*) on the price tag means the item is not being re-ordered.
If there is something you really want, ***double-check the expiry date*** as some Costco sales items do end mid-week.
If you'd like to skip ahead to the comments section, click here!
Well folks, another Friday is upon us and it certainly is a bit of a chillier one! So I'm sure no one would complain about a giant teddy bear to snuggle up with right?!
As you can see, that is a big bear! (And price tag!)
You know by this point I love containers, and storage things almost as much as I love kitchen stuff. So seeing a new set of these 4 smaller crates that fit in a larger bottom crate had my mind spinning thinking about what I could possibly store in them! Guitar pedals? Individual emergency kits?? Emergency kitty treats???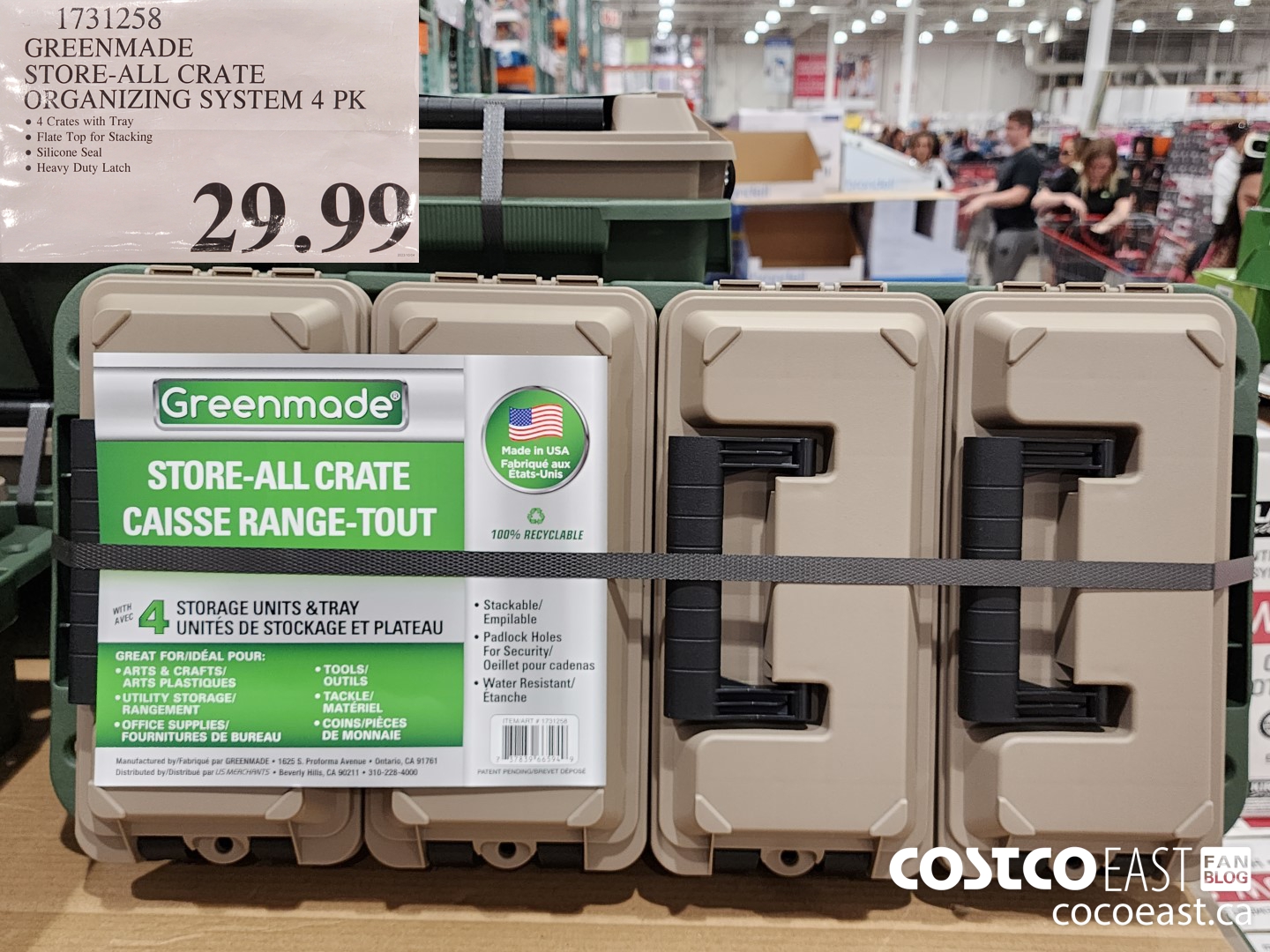 Maybe you just want to store a bunch of David butter pecan meltaways… Which are one of the more dangerous and unexpectedly (to me anyhow) delicious treats around!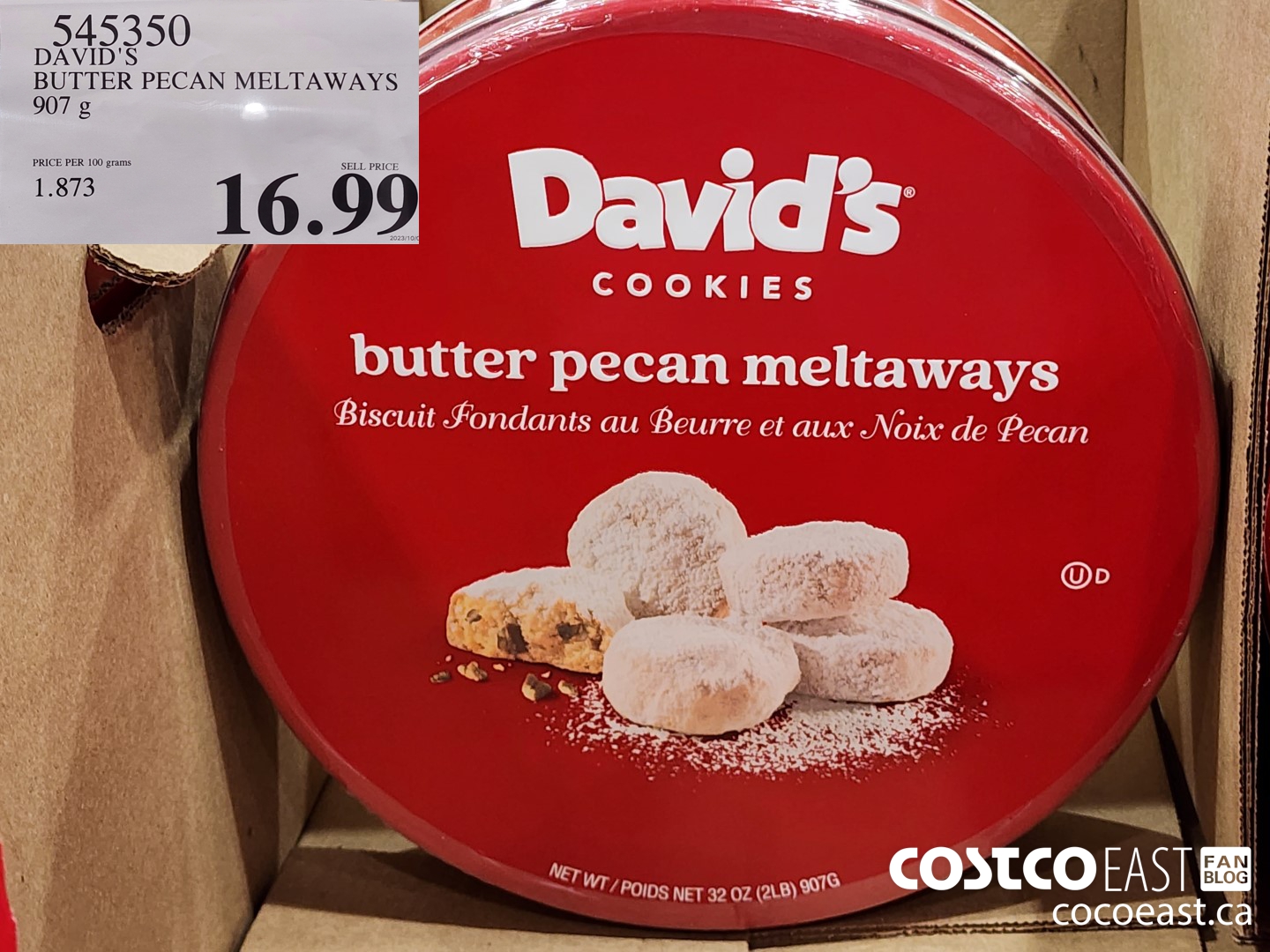 I tried them for the first time last year, and I think my brain put a big 'ol wall around that memory so I wouldn't remember how delicious these things were. They're worse than candy folks, there's almost no stopping unless there's no more in front of you. They do seem to meltaway in your mouth and then you need to grab another one, and another one, and another one…You see where I'm going with this? (I have no self control!)
Eastpoint dartboards are in stock, and I will say I love darts. I used to love playing darts when we went Uncle Bill and Aunt Jane's, so that has king of stuck with me. This is a complete set up though, the board, the cabinet you can close up, scoreboard, darts.. All the goodies.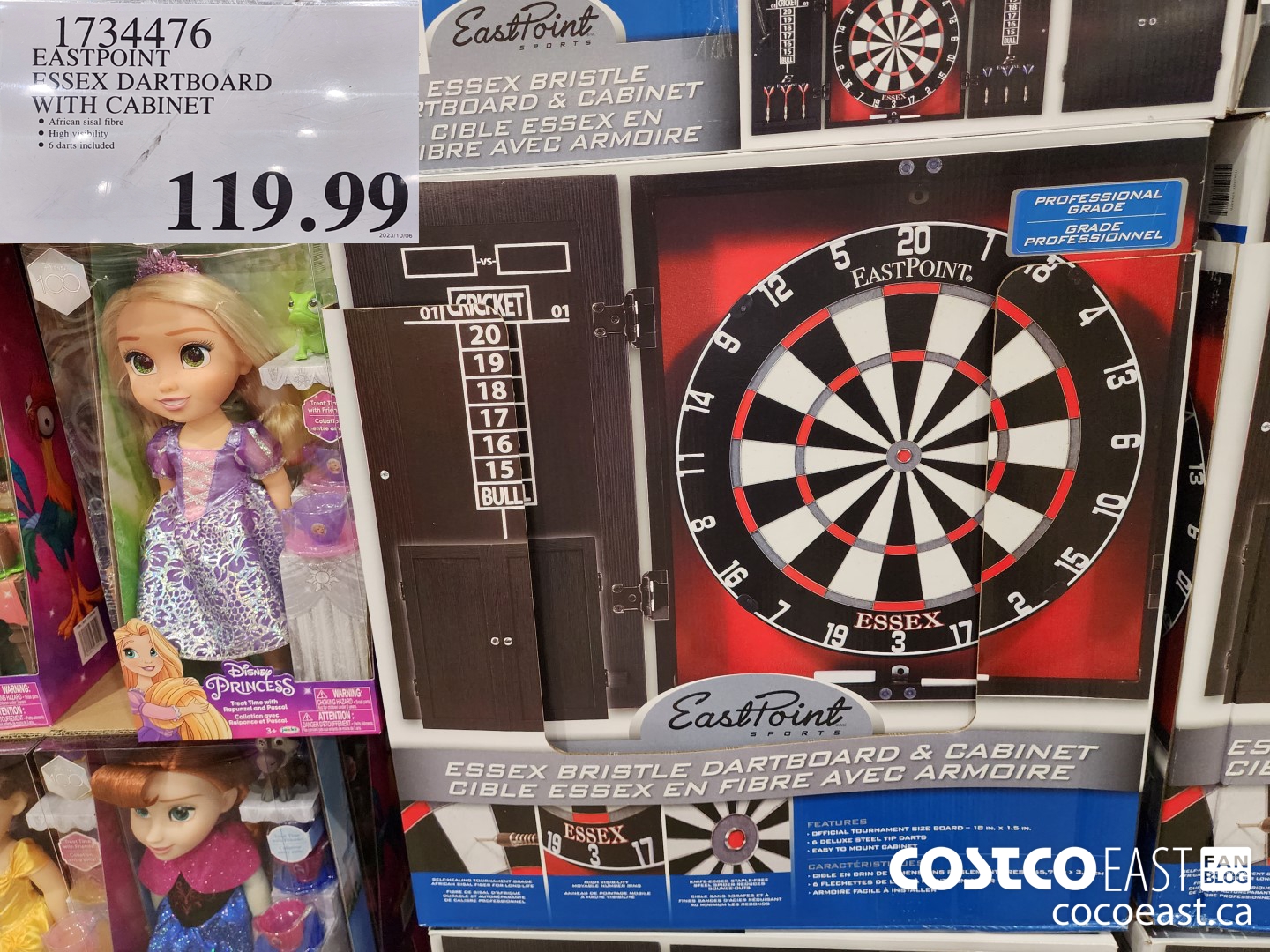 Of course Uncle Bill also used have a pretty sweet aquarium set-up and was fascinated with his tropical fish, so I've got that image in my head too. Thankfully Costco doesn't sell that kind of stuff otherwise I'd be in trouble…
One last item I'll point out is this, a challenger to the pasta sauce throne…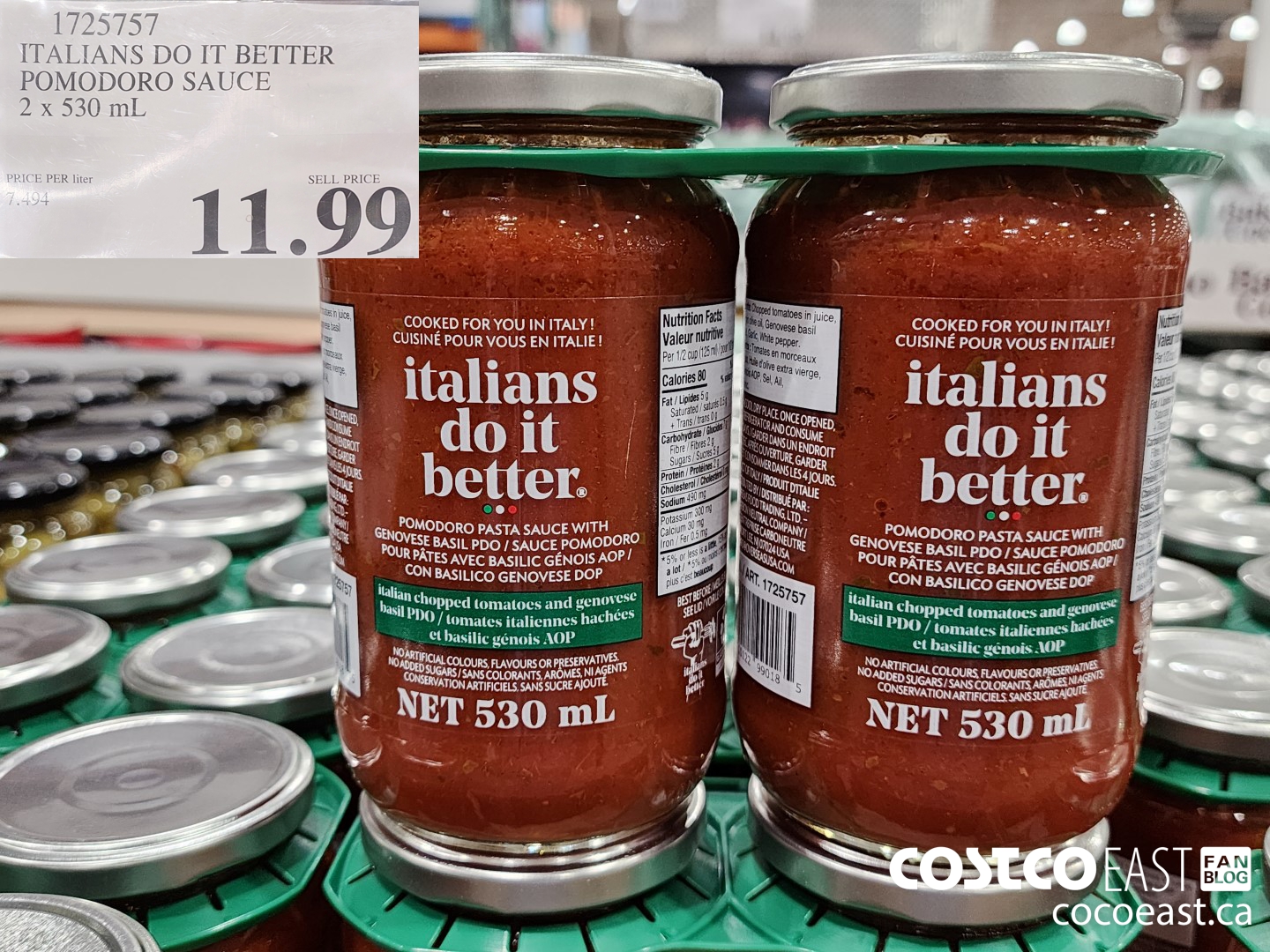 There's no reason to assume this won't be delicious, I think the smaller size jars is probably a bit more appealing to me, since it's just the two of us. But I'm always suspicious of someone trying to overthrow the White Linen crown… Jan, what say you???
I say, at this point it's bed time. Night, night folks. Sleep well & enjoy the weekend sales!
Cheers!
!!!CONTEST TIME!!! THIS WEEK WE'RE GIVING AWAY 1 X $50 COSTCO CASH CARD!!!

This week's contest is a Public Service Announcement. There's still time to enter this week's contest for a $50 Costco Cash Card just comment on this weeks Facebook or Instagram Post with the following quote: "I will never provide my credit card information, username or password to enter or to receive prizes for a contest" Hopefully, this will send a message to the scammers, that they won't be successful and move along. Here's the links to the posts!
Good luck everyone!
No purchase necessary. Contest ends Sunday, Oct 8th, 2023 at 11:59 pm. Open to Residents of Canada, 18+ Conditions apply. 1 entry/person. Correct answer to math skill-testing question required. Contest is not sponsored by Instagram® / Facebook®.
Winner will be announced via this blog & Instagram® / Facebook® on Monday, Oct. 9th, 2023 by 9:00 PM (ET). Winners will be contacted no later than Monday, Oct 9th, 2023 at 11:00 PM (ET) to claim prizes.
Don't forget to check in with Rhonda over at the Costco Quebec Fan Blog and see what fun sales are happening there!
Costco Flyer Sales Oct 2nd – 29th 2023


Costco weekend sales Oct 6th – 8th 2023