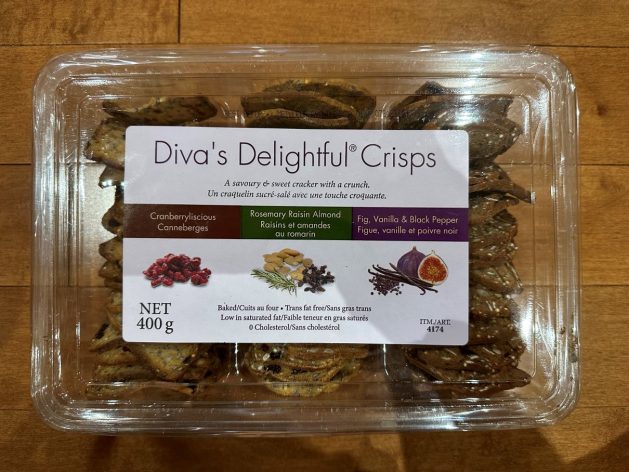 If you like my reviews for Costco food products, the best thing is that you can follow me on Instagram or Facebook and tell your friends about my blog Costcuisine, where I review new Costco food products each week! You can also check out my YouTube channel, where I do video reviews!
I found these Diva's Delightful Crisps at my Costco in the bakery section recently and wanted to give them a try!
I paid $9.49 Canadian for the 400-gram box at Costco.
The container has an expiry date that's about four months from when I purchased them. The crackers come in a plastic resealable container and there are three kinds. Cranberrylicious, rosemary raisin almond and fig, vanilla and black pepper. These "crisps" can be used as a cracker or a cookie so you could serve them as a snack for guests or even put them on a charcuterie board.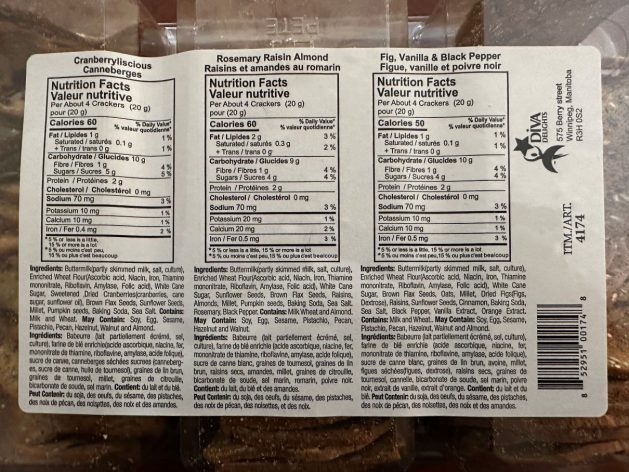 Four crackers contain about 50 to 60 calories, one to two grams of fat, nine to 10 grams of carbohydrates, one gram of fibre, four to give grams of sugar, two grams of protein and 70 milligrams of sodium. I'm actually surprised four crackers is that low in calories, fat, carbs and sugar. All three kinds of crackers have various healthy ingredients listed like flax, sunflower seeds, pumpkin seeds and almonds.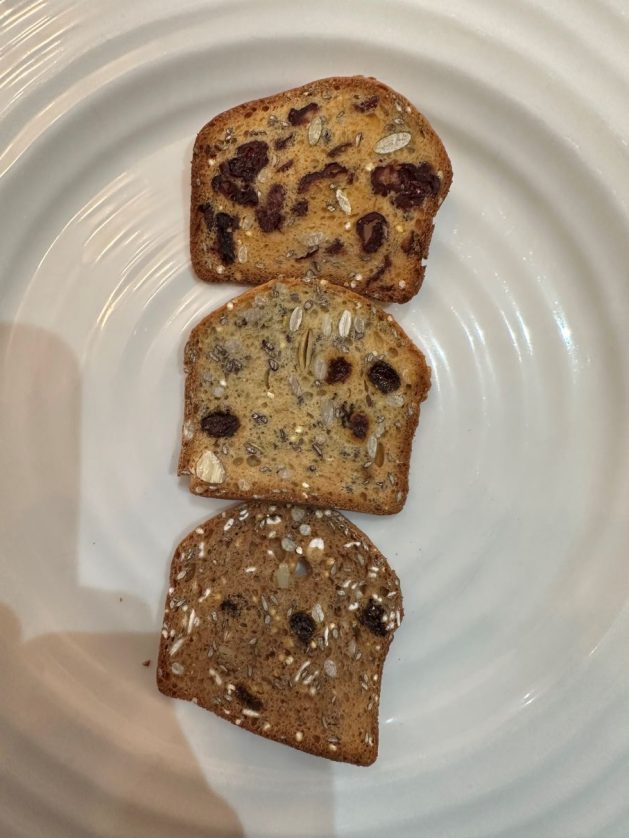 The crackers are both sweet and savory, they remind me a lot of the Thinaddictives, I'm not sure whether to label these as a cracker or a cookie so I think calling them crisps is smart. All three kinds taste very similar and the dried cranberry flavor is very overpowering. But the rosemary and black pepper are also noticeable. Definitely some unique flavor combinations. The texture of the crackers is crunchy and thick and they're not very salty, more sweet. I wouldn't really say they're versatile and would pair well with a lot of foods, I'd snack on them alone.
Cost: 7.5/10
Convenience: 10/10
Nutrition: 7/10
Taste: 7/10