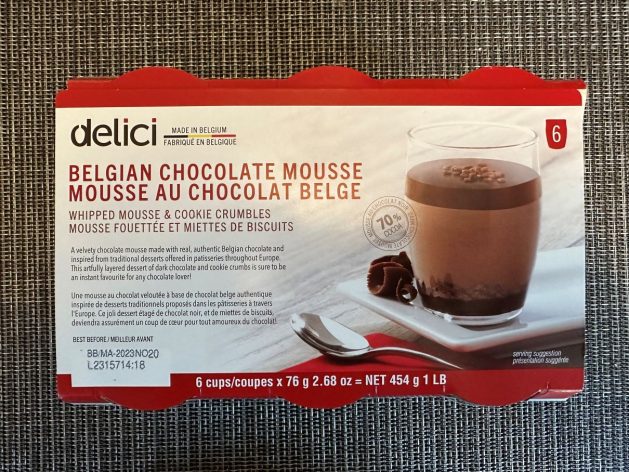 If you like my reviews for Costco food products, the best thing is that you can follow me on Instagram or Facebook and tell your friends about my blog Costcuisine, where I review new Costco food products each week! You can also check out my YouTube channel, where I do video reviews!
I've reviewed a lot of Delici products before like the Delici Chocolate S'mores Souffle, Delici Sea Salt Caramel Mousse, Delici Belgian Chocolate Souffle so when I saw this mousse at Costco I wanted to pick it up.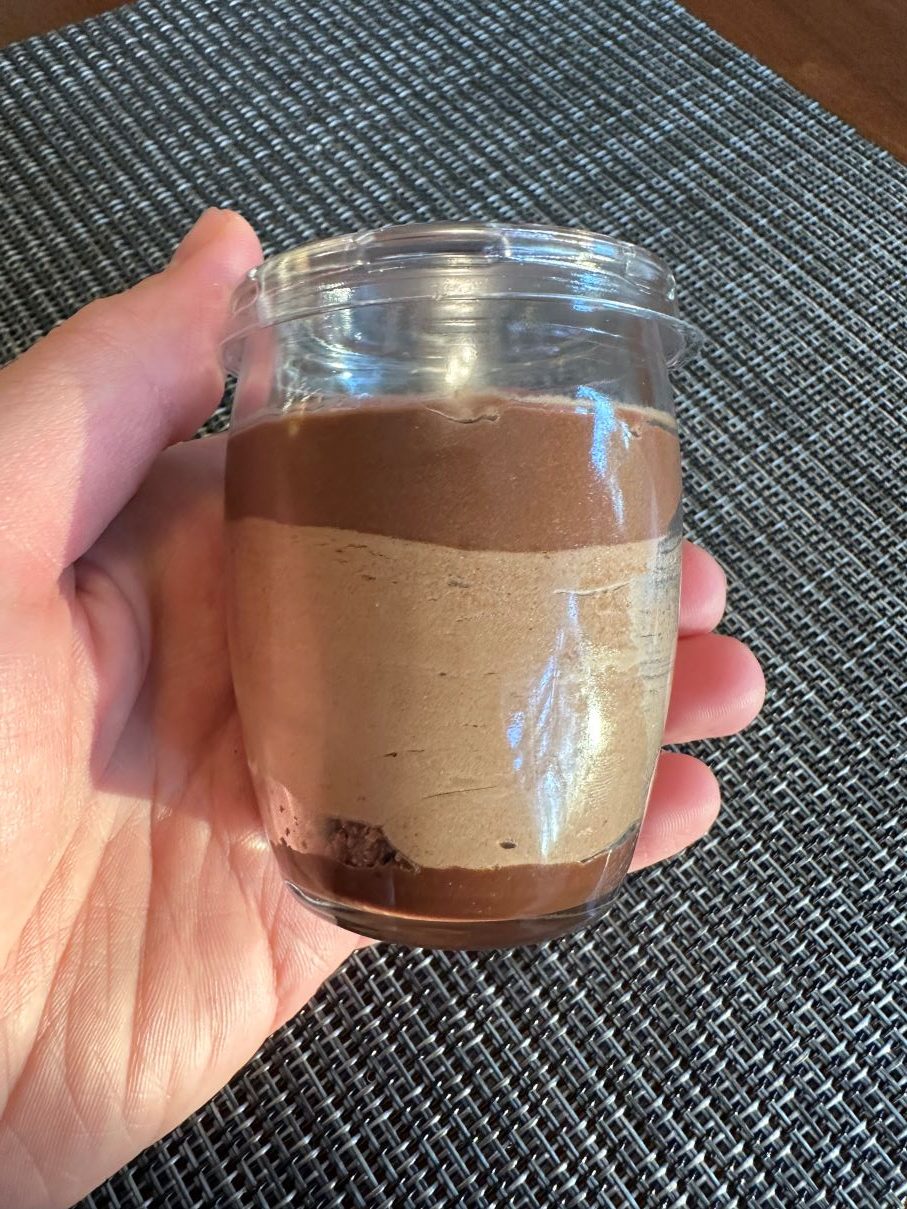 The package comes with six 76 gram glass cups of mousse and I paid $10.99 on sale for the pack. The desserts are pretty small but they're also pretty rich so getting them on sale doesn't seem like a bad deal.
The mousse needs to be kept refrigerated and the expiry date is about 6 weeks from when I purchased them. These are perfect as a special dessert with Sunday dinner or to serve guests at a dinner party.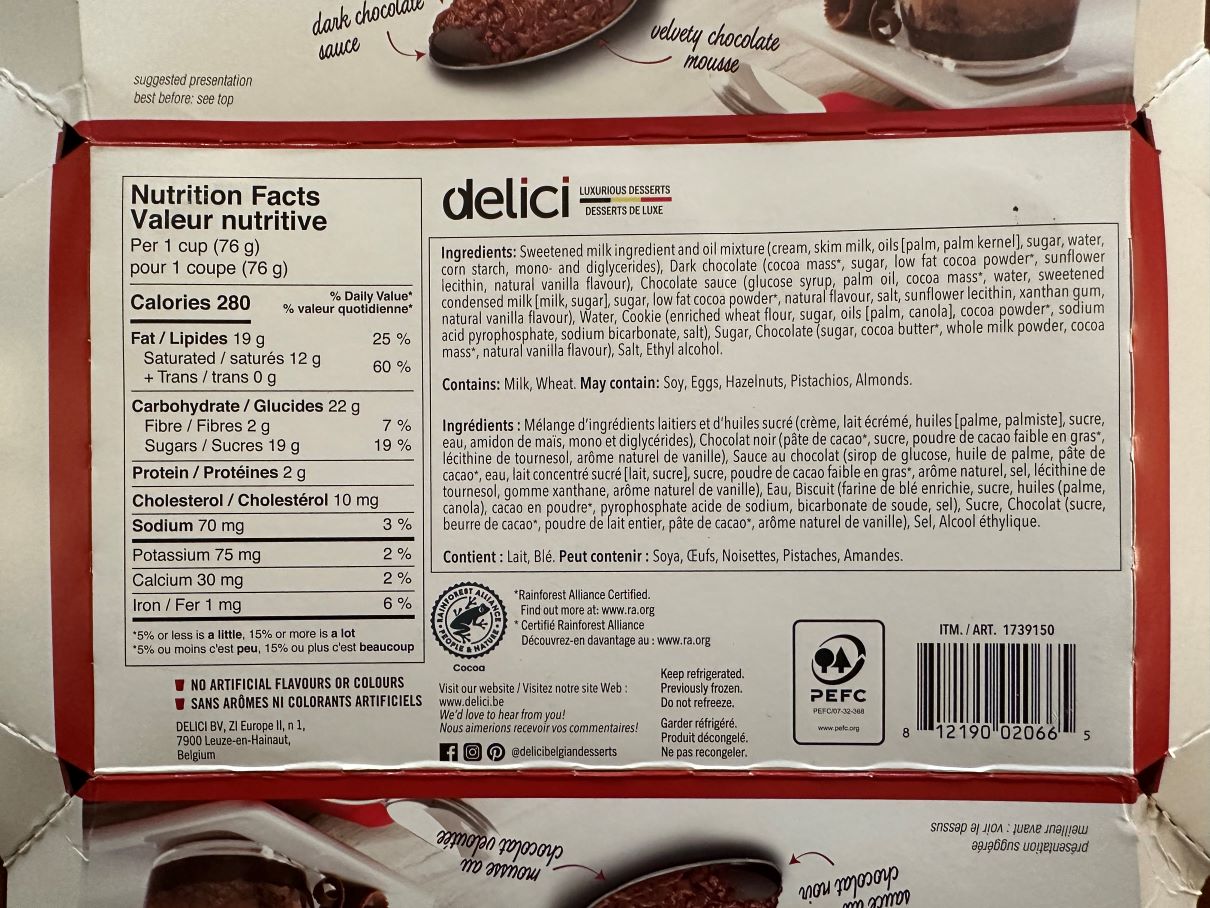 One cup of mousse has 280 calories, 19 grams of fat, 22 grams of carbohydrates, two grams of fiber, 19 grams of sugar, two grams of protein and 70 milligrams of sodium. I'm not surprised by how many calories one cup has because of how rich they are! The ingredients list is full of unhealthy ingredients like I expected and contains milk and wheat. It may contain soy, eggs, hazelnuts, pistachios and almonds.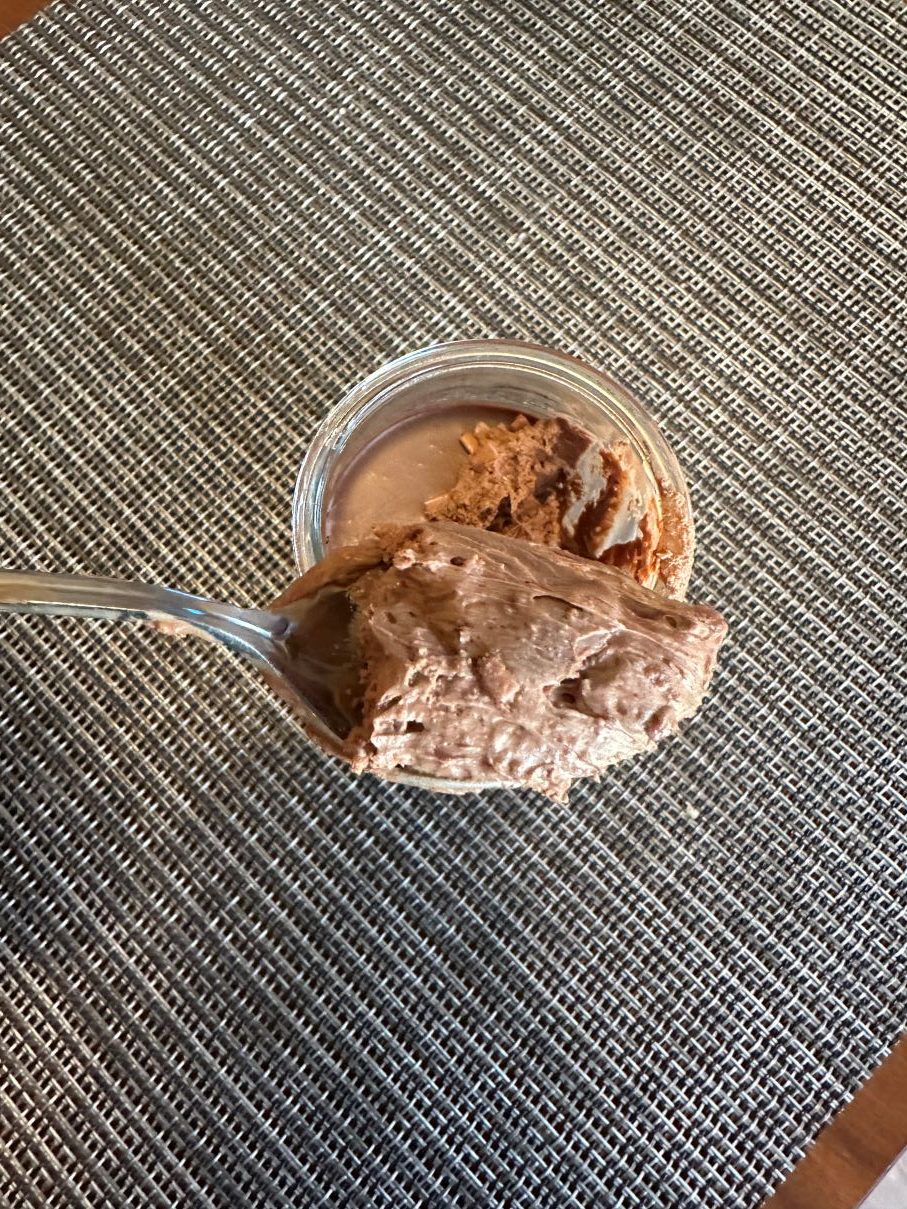 The mousse is so chocolaty and really rich but delicious. It's smooth and creamy. The cookie crumble tastes more like crumbled chocolate cake to me which is enjoyable but not very noticeable. You kind of have to like chocolate to enjoy this. I was a bit worried this might be too sweet but it's not, just the right sweetness. I shared them with my family and everyone enjoyed them.
Cost: 6/10
Convenience: 10/10
Nutrition: 0/10
Taste: 9/10