Welcome to the Costco Weekend Sales Update where I'll keep you in the loop on the awesome sales & new items Costco releases for the Weekend!
Location: ORILLIA, ON.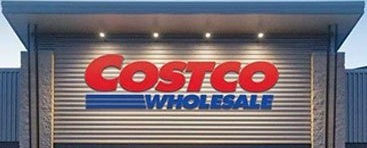 ***This is a fan-run, independent page with no affiliation or endorsement by Costco Wholesale***
Please note:
The price at your local Costco takes precedent (or precedence) over the prices listed on this blog.
Costco liquidation/Manager's Special items (ending in .97) vary from store to store.
An asterisk (*) on the price tag means the item is not being re-ordered.
If there is something you really want, ***double-check the expiry date*** as some Costco sales items do end mid-week.
If you'd like to skip ahead to the comments section, click here!
Hey there folks and happy last weekend of October! (That feels so weird to say, but here we are!)
In saying that, we know that there's only a few days left to snag any of the deals from the expiring Costco flyer sales.
…But on to the new weekend items and sales right? Right!
There's a new set of Cangshan knives that popped onto the shelves, and I had to restrain myself from grabbing them! (Also the 2 piece Chef/pairing knife set on clearance!)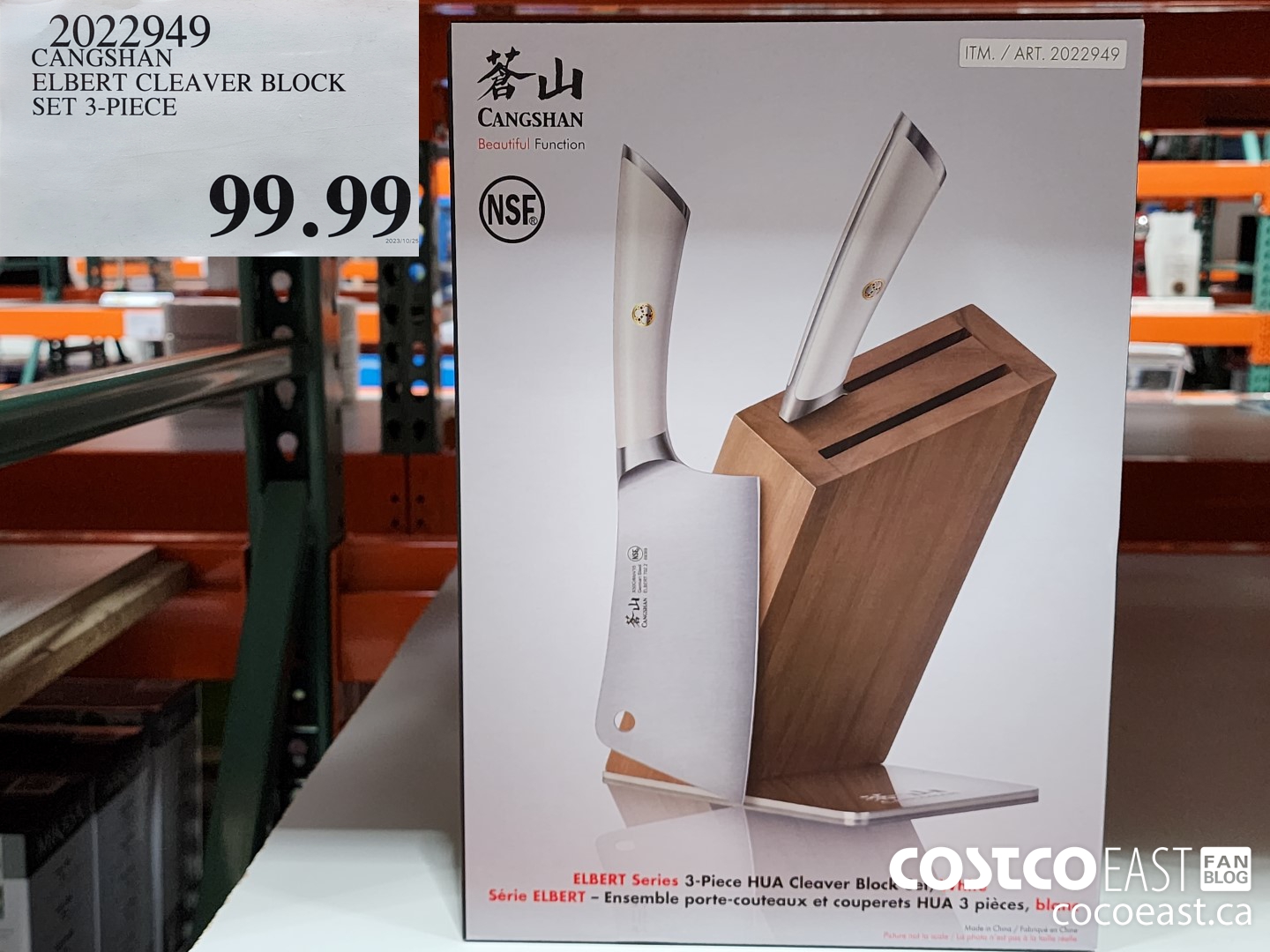 If you're looking to add some delicious luxury to your morning routine, or you home spa day look no further than the Sharper image towel warmer. Who doesn't like a nice warm towel, especially on those colder winter nights? (It is pretty luxurious…)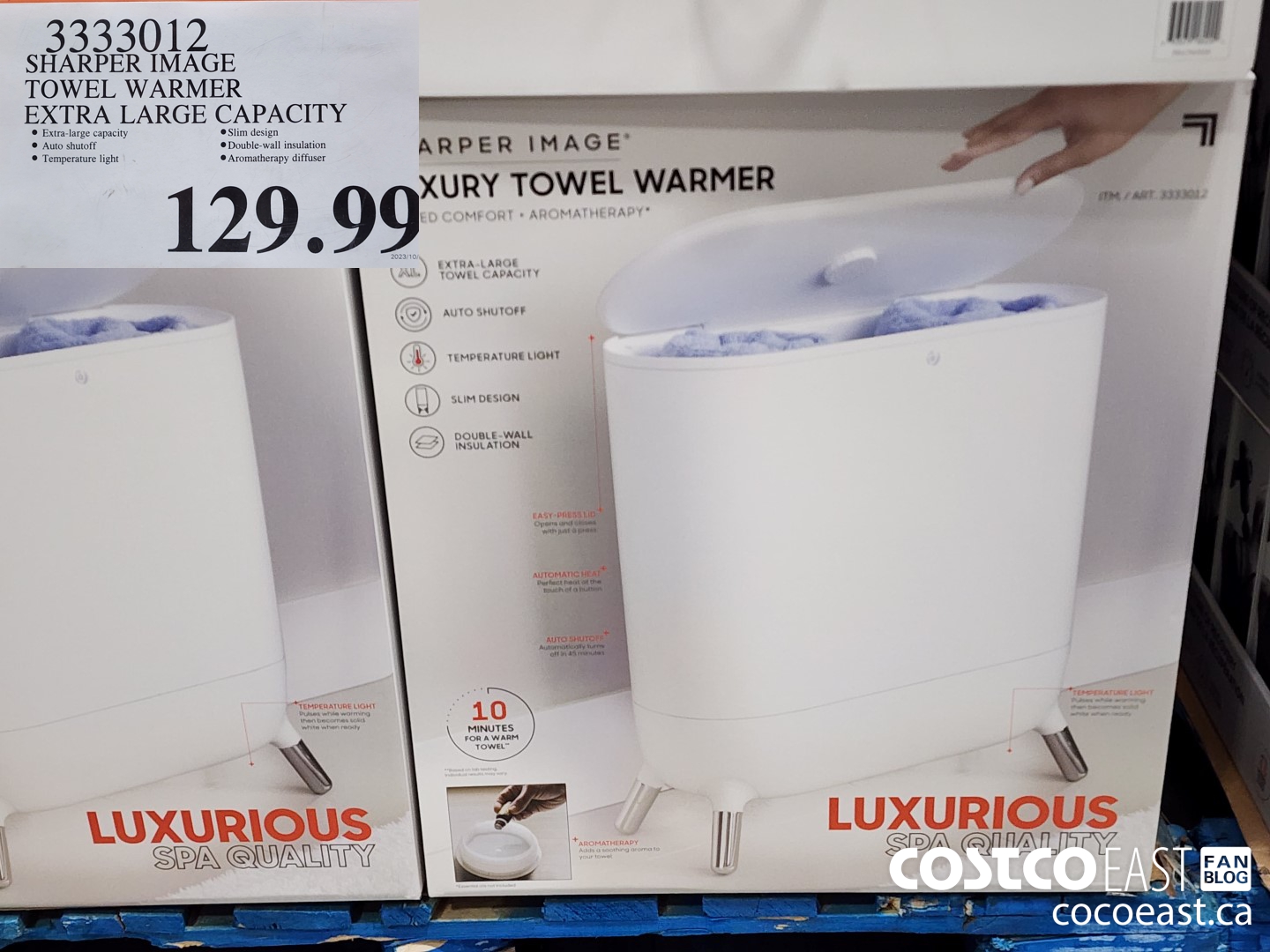 Speaking of warm, Realtree has their hooded and lined jackets available, and they do feel warm and squishy!
One of my favourite snacky treats is on sale for $3.50 off, that being the Golden Island Korean Barbecue pork jerky, yum yum yum!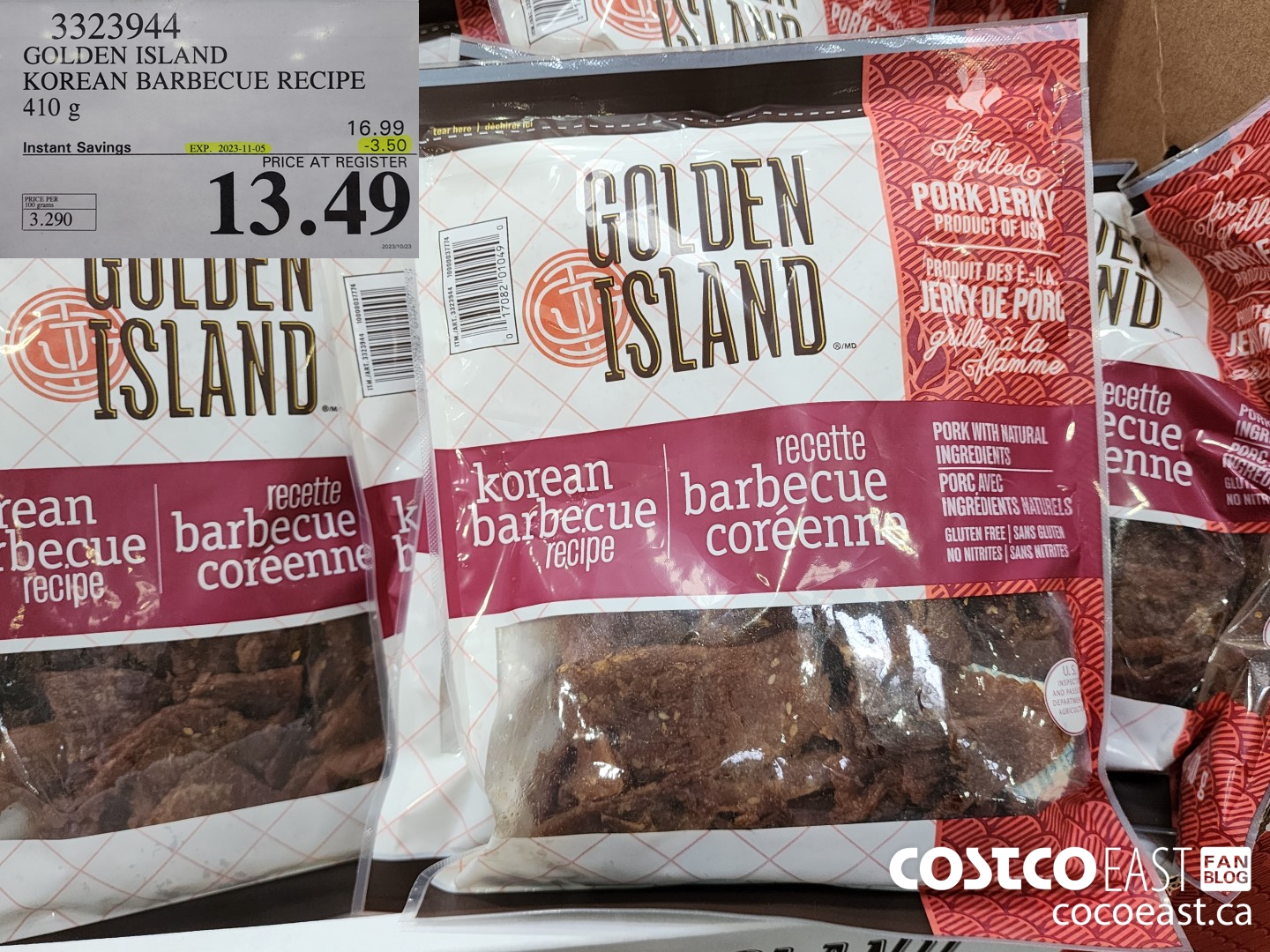 I've said it before, anytime I get this I open it as soon as I get in the car and devour basically half the bag before I get home. It is that delicious!
Another staple in our fridge is hummus. It's been a long time favourite of ours, be it snacking with crackers, or our latest thing is putting it on toast in the morning (take that avocado toast!), I don't think there's been many times in the last 17 plus years we haven't had some kind of hummus in the fridge. And this good 'ol Fontaine Sante tradition hummus is one of our frequent fridge "visitors", though they don't usually stay too long…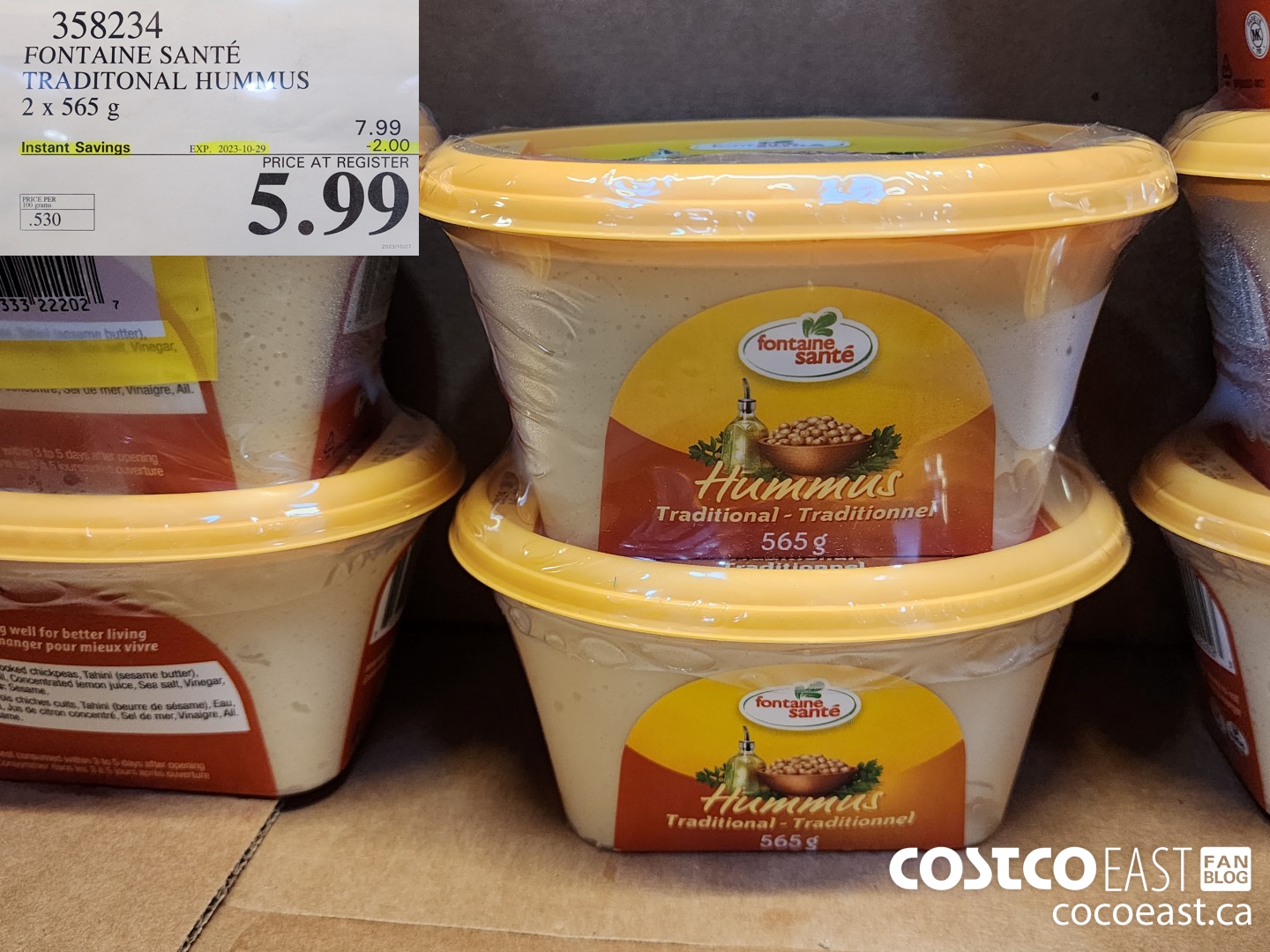 Seriously though, if you haven't had hummus on toast, give it a try, it's a great and quick morning snack that seems to stick with us for a decent amount of time.
Well, at this point it's time to depart. There's plenty of goodies for you to check out below folks.
As always thank you for reading, and I'll see you very soon!
Have a great weekend, and have fun getting set up for Halloween!
Cheers.
Don't forget to check in with Rhonda over at the Costco Quebec Fan Blog and see what fun sales are happening there!
Costco Flyer Sales Oct 2nd – 29th 2023



Costco weekend sales Oct 27th – 29th 2023