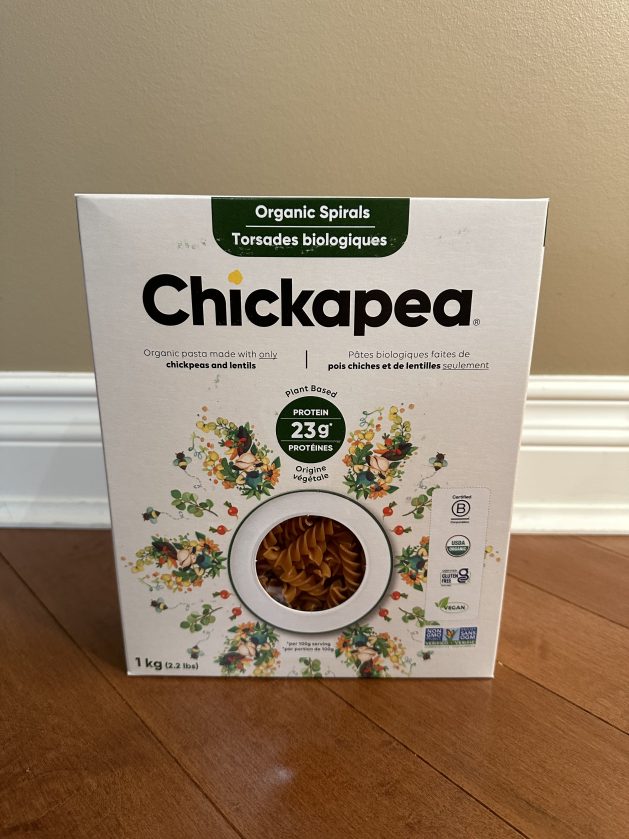 If you like my reviews for Costco food products, the best thing is that you can follow me on Instagram or Facebook and tell your friends about my blog Costcuisine, where I review new Costco food products each week! You can also check out my YouTube channel, where I do video reviews!
I was making chicken parmesan for a belated birthday dinner last weekend and needed pasta, so I picked up this Chickapea pasta from Costco.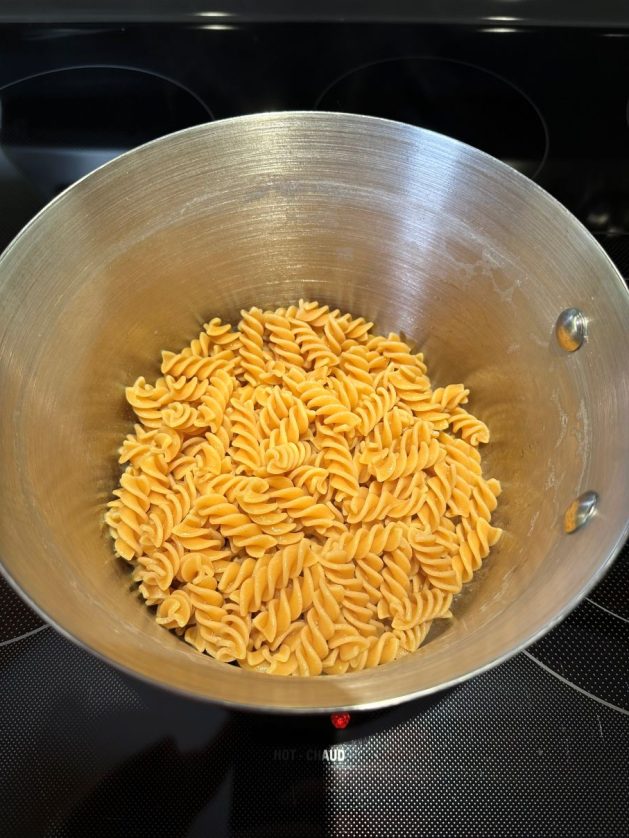 The one-kilogram box costs $12.99 Canadian at Costco which isn't bad for such a big box of organic, gluten-free pasta.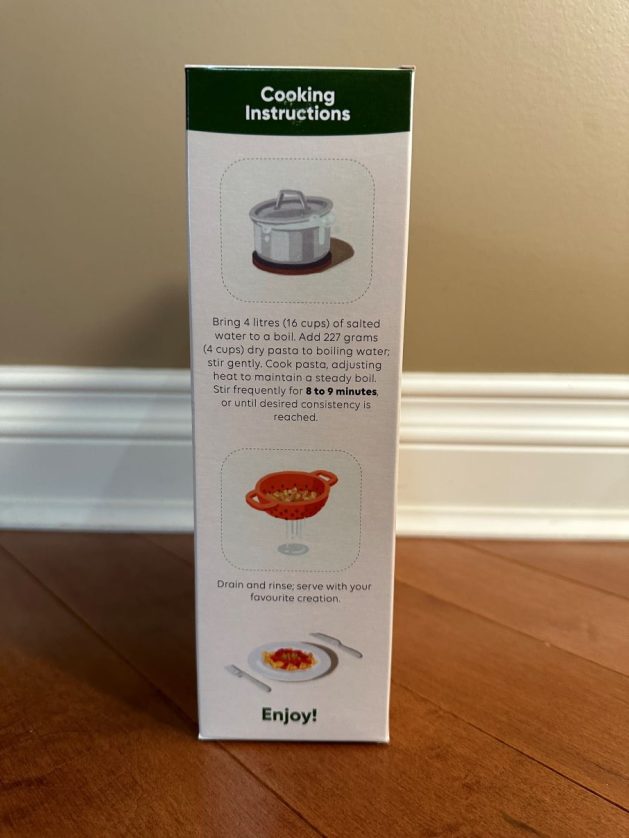 The pasta is really easy to make, it's like any other pasta, you boil some water and cook it for 8 to 9 minutes. I cooked mine for 10 minutes because I find chickpea pasta is a bit harder in texture than wheat pasta and takes more cooking time to get the same level of softness. The best-before date on the pasta is just under a year and a half from when I purchased it. This pasta works well with anything that wheat pasta goes with! Pesto, red sauce, bolognese, chicken parm, pasta casserole dishes and pasta salad.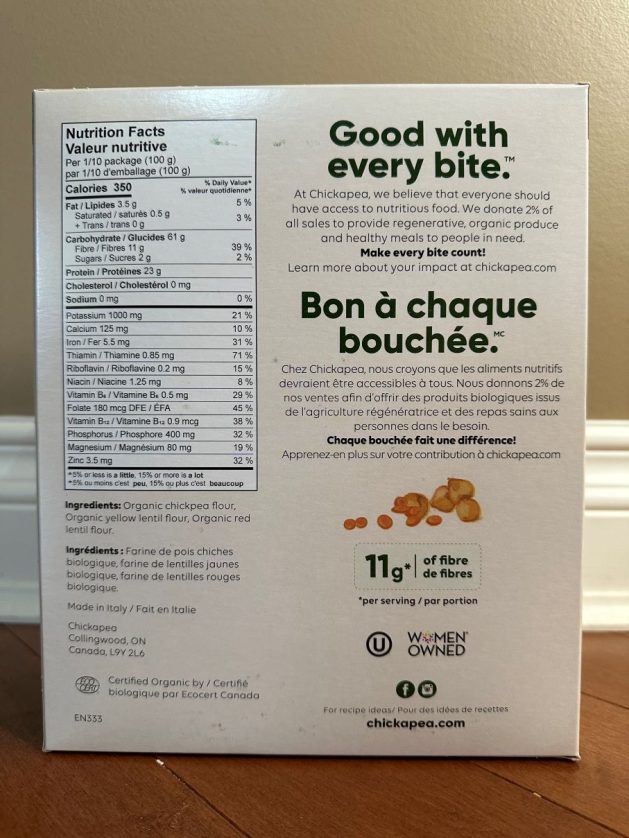 One-tenth of the box or a 100-gram serving has 350 calories, three and a half grams of fat, 61 grams of carbohydrates, 11 grams of fibre, two grams of sugar, zero grams of sodium and 23 grams of protein. That's more protein than wheat pasta has and is actually quite a bit! That's one thing I like about chickpea pasta is that the higher protein content fills me up and I don't eat as much pasta. Unfortunately eating chickpea pasta doesn't really save you any carbohydrates, it's still high in carbs but it also has quite a bit of fibre in it. The ingredients list only has three organic ingredients.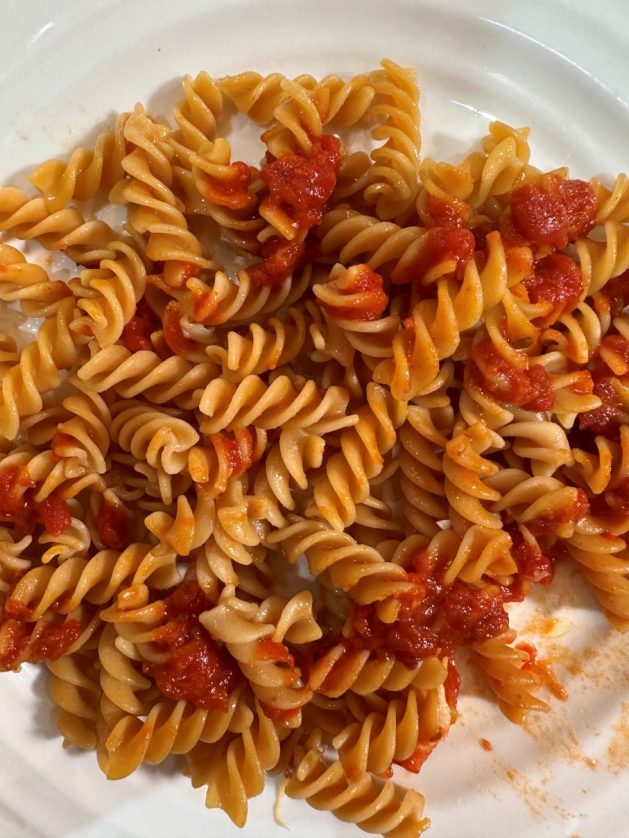 In my opinion with sauce on the pasta, you really can't taste the difference between wheat pasta and this Chickapea pasta. Without sauce, there's definitely a slightly noticeable earthy, legume flavor as well and the texture is firmer than wheat pasta. It's not very tasty on its own but what pasta is? If you're looking to add a bit of extra protein and fibre into your pasta meal, I definitely would try this! I would buy it again.
Cost: 7/10
Convenience: 9/10
Nutrition: 7.5/10
Taste: 8/10