NATALIE REVIEWS: Karens Puff Pastry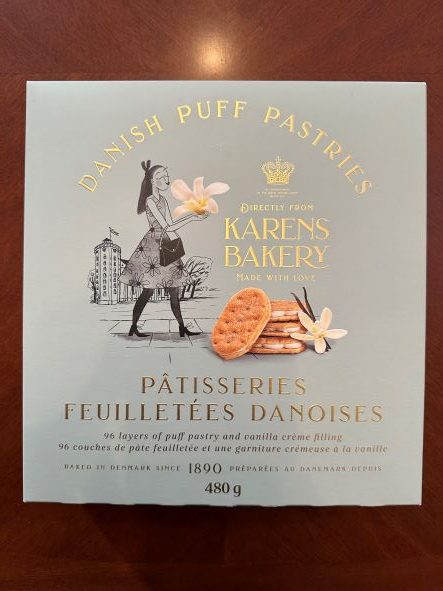 If you like my reviews for Costco food products, the best thing that you can dfollow me on Instagram or Facebook and tell your friends about my blog Costcuisine, where I review new Costco food products each week! You can also check out my YouTube channel, where I do video reviews!
Today I'm reviewing a product from the Christmas seasonal aisle at Costco the Karens Bakery Puff Pastries.
I paid $9.89 Canadian for the 480-gram box that has three sleeves of puff pastry cookies inside.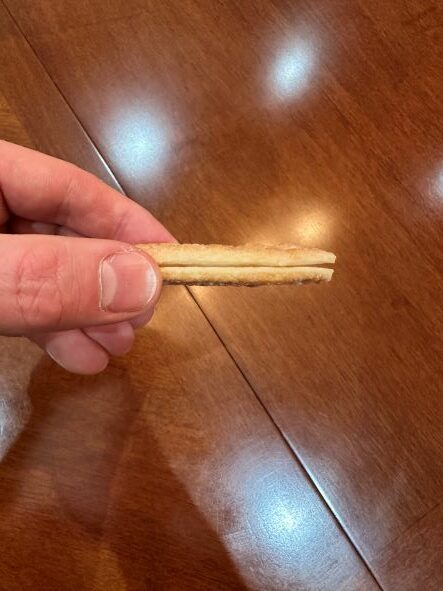 The puff pastry is a product of Denmark and each sleeve has 12 cookies in it. The best-before date listed on the box is about seven months from when I purchased them. These are fantastic as a morning snack with coffee or tea or dessert! Puff pastry is something I can enjoy in the morning, afternoon or evening.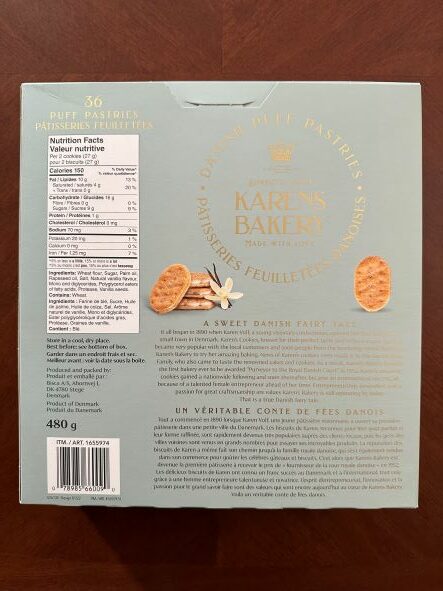 Two cookies are 150 calories, 10 grams of fat, 16 grams of carbohydrates, zero grams of fibre, nine grams of sugar, one gram of protein and 70 milligrams of sodium. The ingredients list is pretty short but full of unhealthy ingredients like palm oil and additives like polyglycerol esters of fatty acids and mono and diglycerides. The cookies contain wheat.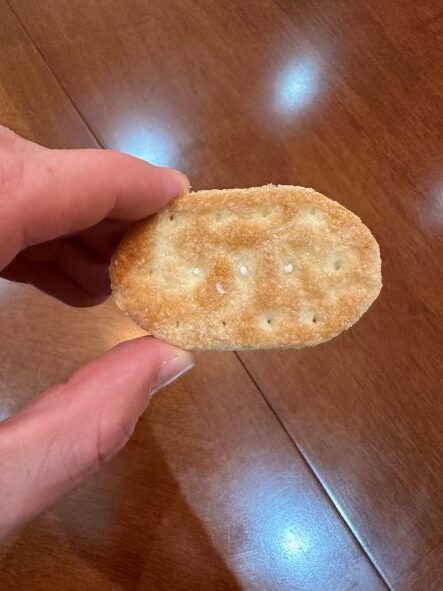 I'm usually not a fan of super simple treats, I tend to gravitate toward rich cookies with chocolate. These are fantastic though and I really enjoy them! They're a puff pastry sandwich cookie with the most delicious vanilla cream filling. The puff pastry is soft, flaky, sweet and so light and the cream inside is nice and sweet, creamy and has a strong vanilla bean flavor. I really like that it's not just a vanilla cream filling but has a noticeable vanilla bean taste.
Cost: 8.5/10
Convenience: 10/10
Nutrition: 0/10
Taste: 9/10