Welcome to the Costco Weekend Sales Update where I'll keep you in the loop on the awesome sales & new items Costco releases for the Weekend!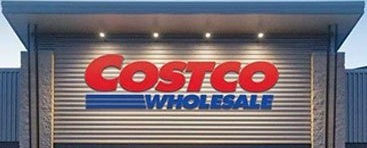 Please note:
The price at your local Costco takes precedent (or precedence) over the prices listed on this blog.
Costco liquidation/Manager's Special items (ending in .97) vary from store to store.
An asterisk (*) on the price tag means the item is not being re-ordered.
If there is something you really want, ***double check the expiry date*** as some Costco sales items do end mid-week.
***This is a fan run, independent page with no affiliation or endorsement by Costco Wholesale***
If you'd like to skip ahead to the comments section, click here!
Hello everyone!
I hope you've all had a nice week and enjoyed some of the sunshine?
A few Halloween sales to get you going, with the Maynards treat bag and the create-a-treat haunted house on sale for $4.00 and $5.00 off.
I always try and get Halloween candy early and when it's on sale, then there's no need to rush out and fight the crowds last minute. Plus, you can do a little "quality control" before you pass it out.
And this big animated reaper looks super cool and creepy, he stands 10 ft tall!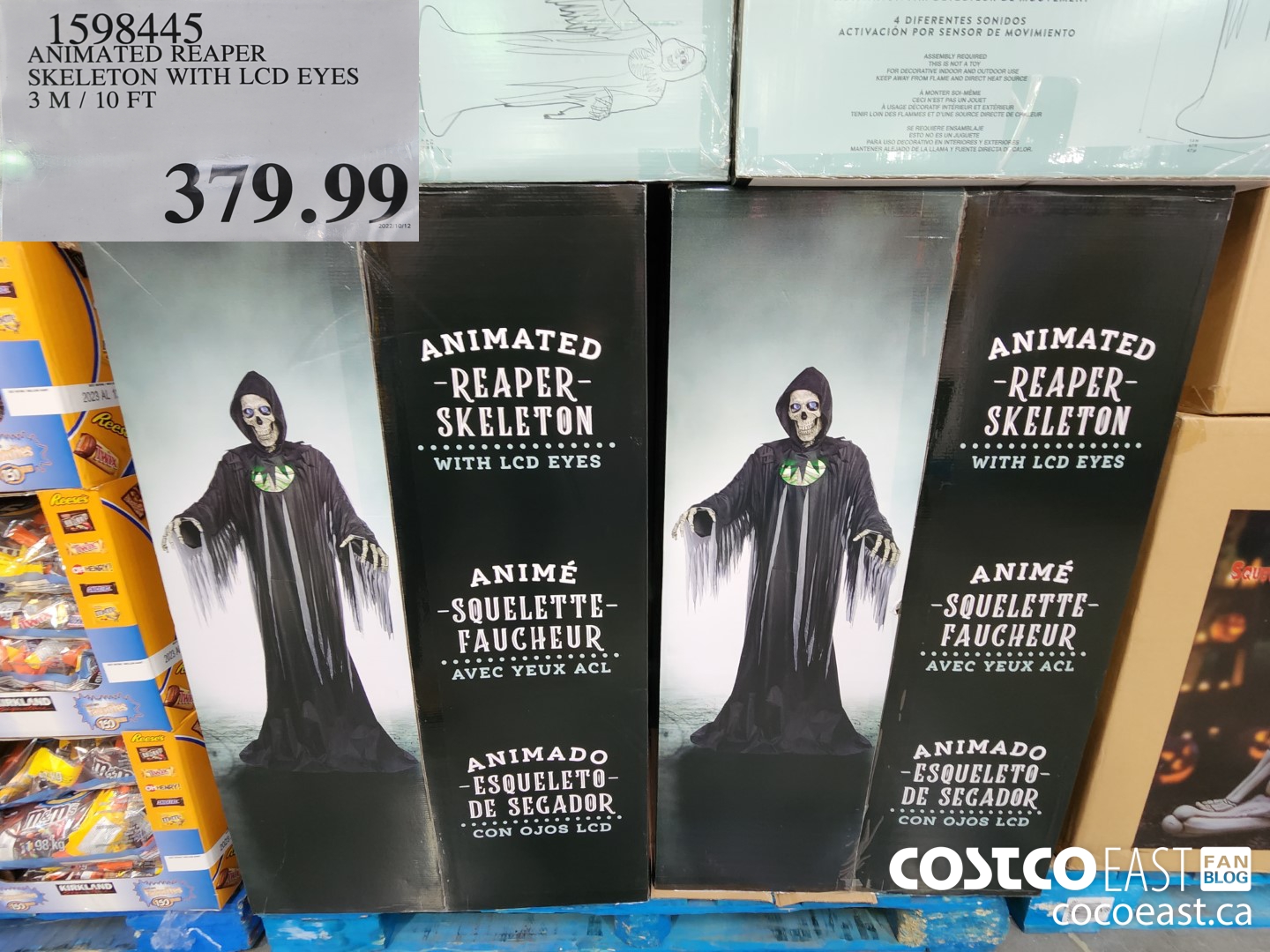 The price is a little prohibitive (understatement!), so as much as I'd like to add him to my collection I can only imagine the look I would get… Plus Ewok is already spooked by some of the decorations I've got out. That guy might push it over edge!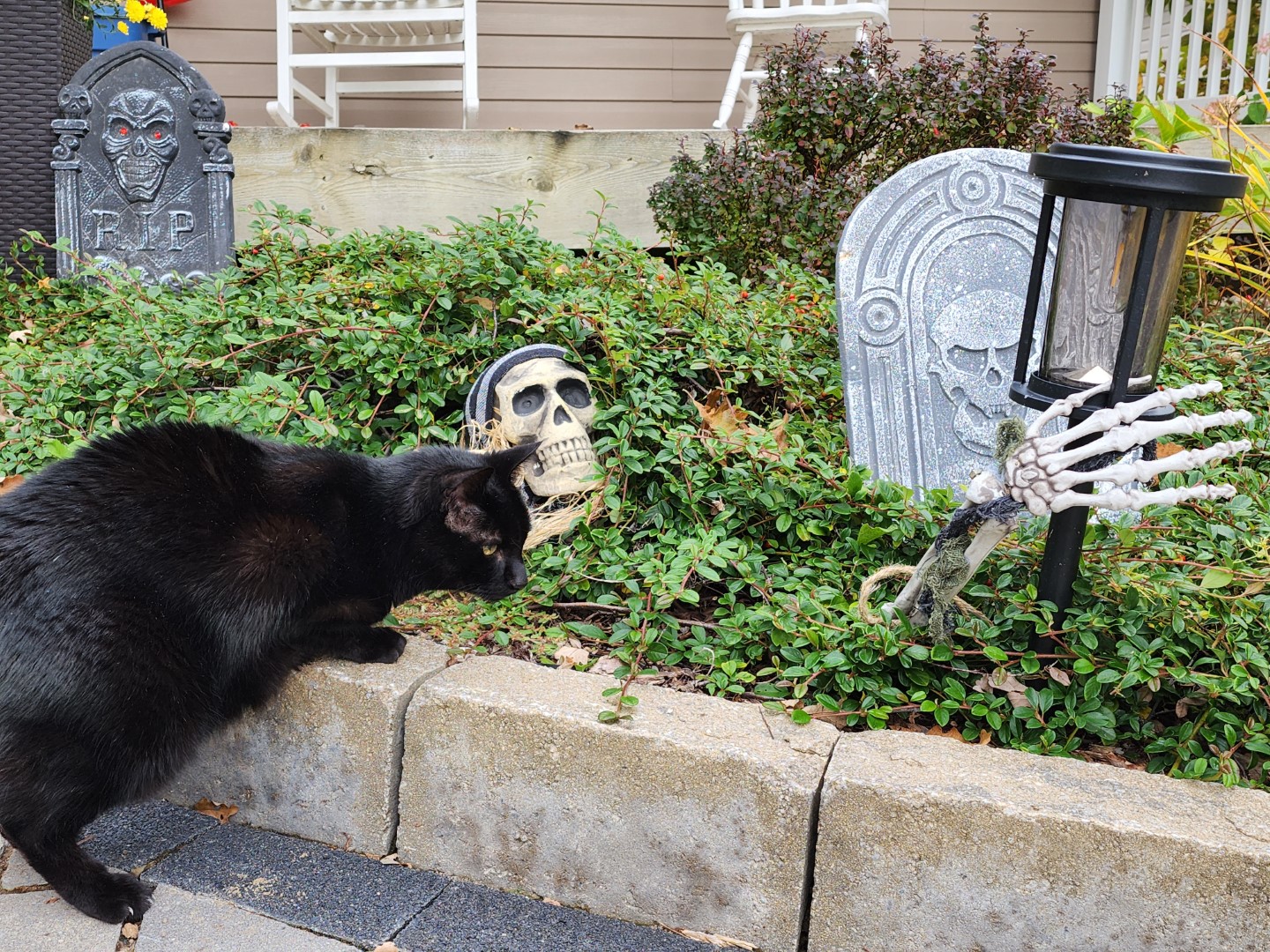 He fits right in there!
As the seasons change most of us are probably starting to take stock of our winter clothes, and air out the jackets and boots that have been mooshed in the backs of our closets since March or April.
I have a relatively limited winter wardrobe, but I think this year I'll be in the market for a new pair of winter boots and it just so happens that the Pro-Tec roadshow is in town for a couple of weeks.
They all felt pretty decent, well made and warm. They didn't feel too clunky or heavy either which is kind of nice, and had lace up and side zip options.
Has anyone worn these boots before? I'm not sure how I feel about the little flip over spike things, they're either really cool or potentially could fall apart real easy.
In the fun department, (or if you're looking to get a head start on Christmas shopping) or just have a love for slot car racing the Nintendo Mario Kart slot car track is on sale for $10.00 off.
I'm not gonna lie, I've always loved the slot car thing. I always looked at the insane big kits that did loops, and went up the wall, and had all kinds of crossovers and jumps… It just seemed so exciting as a kid, and it still kind of does! So maybe a trip to Costco on Sunday is in the books…
Alright, time to wash up and head to bed. Dexter agrees.
Gotta clean behind them ears folks!
Have a great weekend, see you all soon!
Costco Flyer Sales Sept 26th – Oct 23rd 2022


Costco weekend sales Oct 14th – 16th 2022