Welcome to the Costco Weekend Sales Update where I'll keep you in the loop on the awesome sales & new items Costco releases for the Weekend!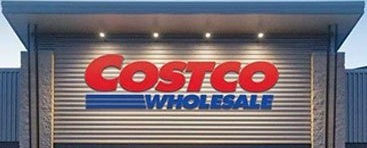 ***This is a fan-run, independent page with no affiliation or endorsement by Costco Wholesale***
Please note:
The price at your local Costco takes precedent (or precedence) over the prices listed on this blog.
Costco liquidation/Manager's Special items (ending in .97) vary from store to store.
An asterisk (*) on the price tag means the item is not being re-ordered.
If there is something you really want, ***double-check the expiry date*** as some Costco sales items do end mid-week.
If you'd like to skip ahead to the comments section, click here!
Hey there folks, happy Friday!
I know I mentioned pizza night earlier this week, but there's a new gluten free pizza in town and it looks pretty tasty!
It looks like it's more of a thin crust, and less of a greasy situation like the Detroit style pizza (that yes, I do love!). It's a cauliflower crust and gluten free, so both my partner and I can eat it. This will be on my list for Monday, and I'll let you know how it tastes!
Last night we were craving rich comfort food, and lasagna was on top of our list. However when I went to grab a jar of White linen marinara sauce, I found none! (sigh…) So we deferred that meal until tonight, so when I was at Costco I picked up some marinara sauce and some mini bella mushrooms, conveniently on sale for $1.50 off.
A new item in the freezer section was this vegetable & shrimp stir fry.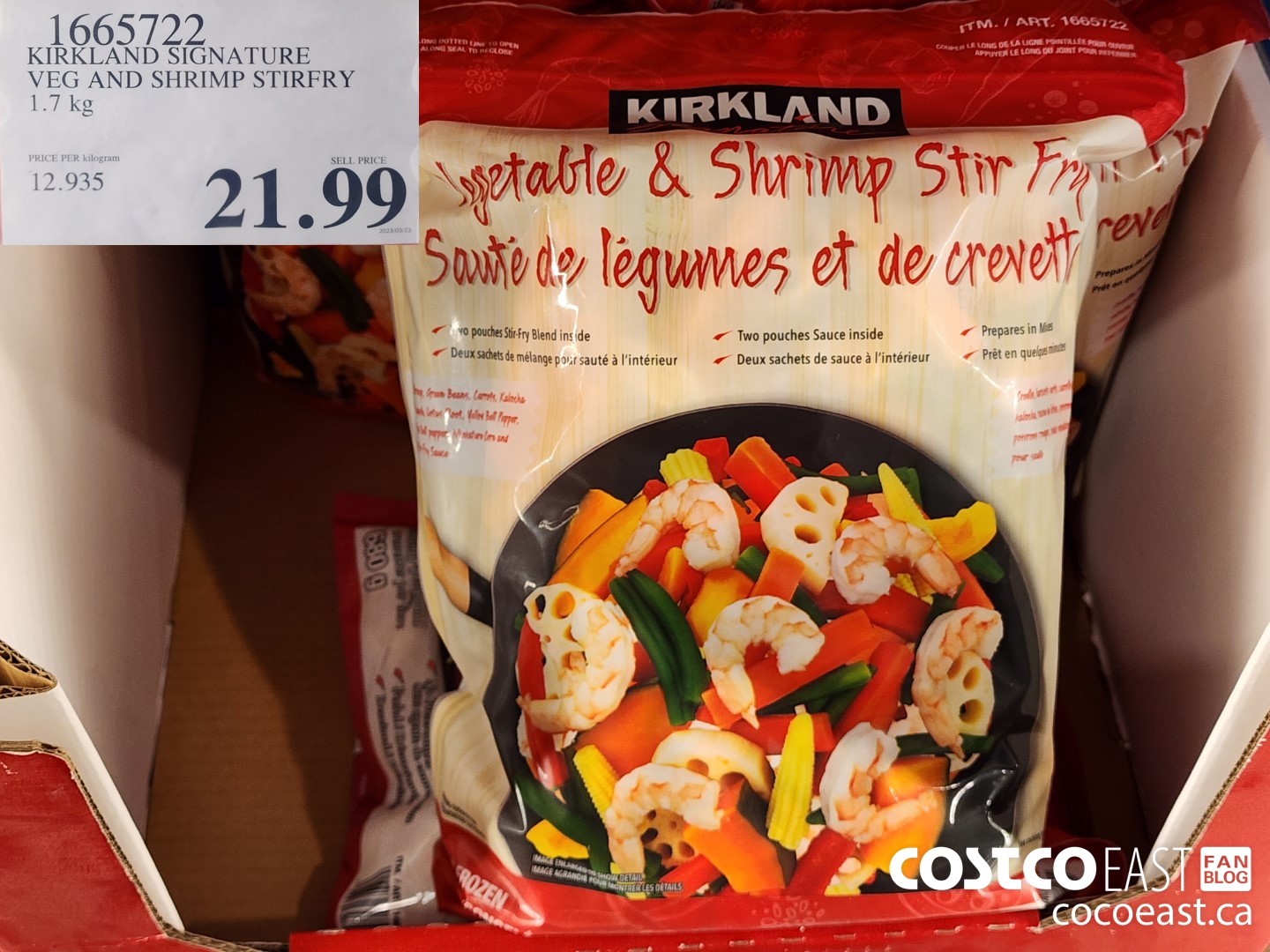 It seems like a pretty good quick and easy pre-made meal to have handy in the freezer, just make some rice on the side and you're set! It's also nice to look at the ingredients and see that there aren't a bunch of additives in it.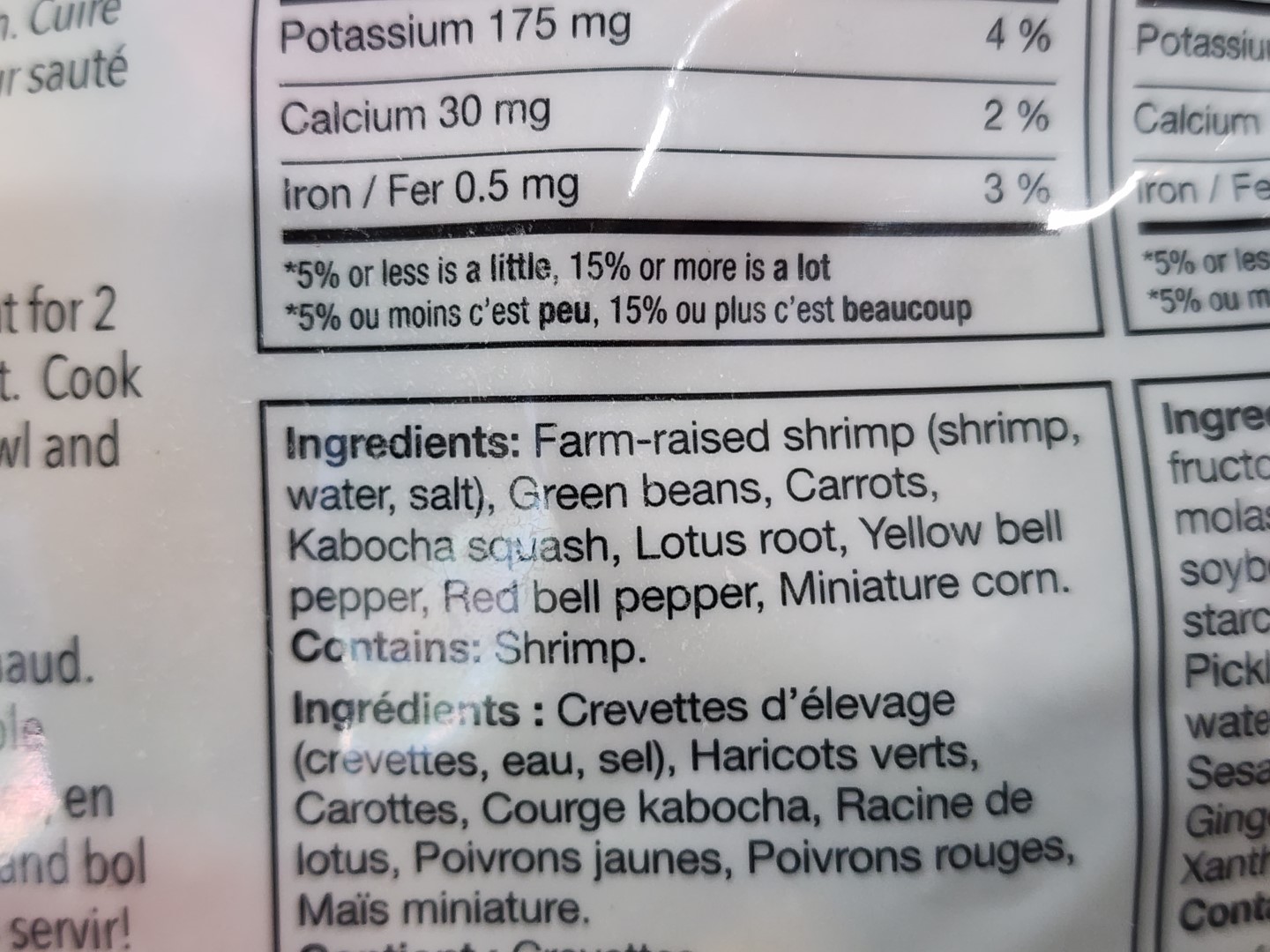 Now when it comes to pre-made Maragrita mix on the other hand, I'm a little bit more picky…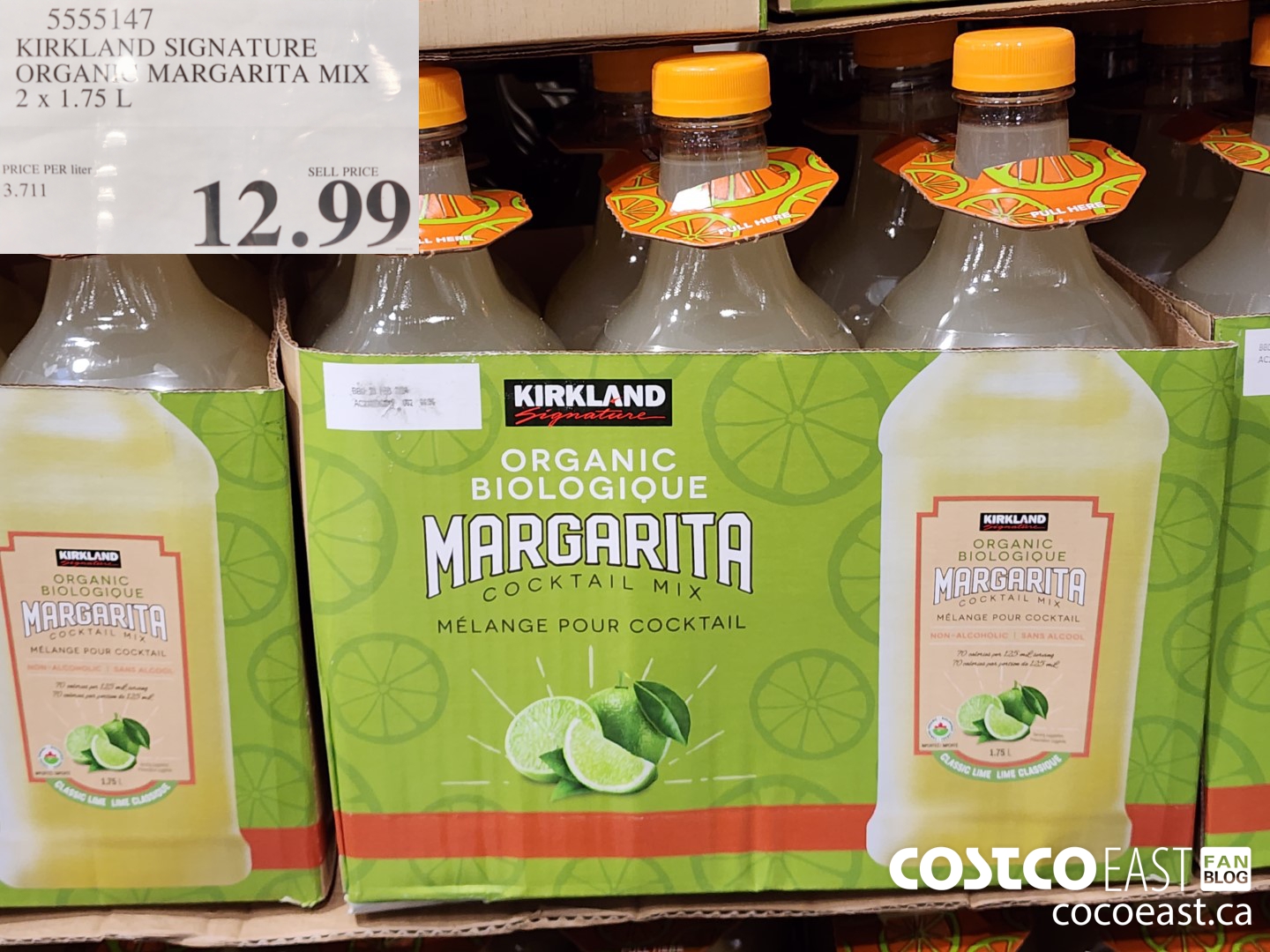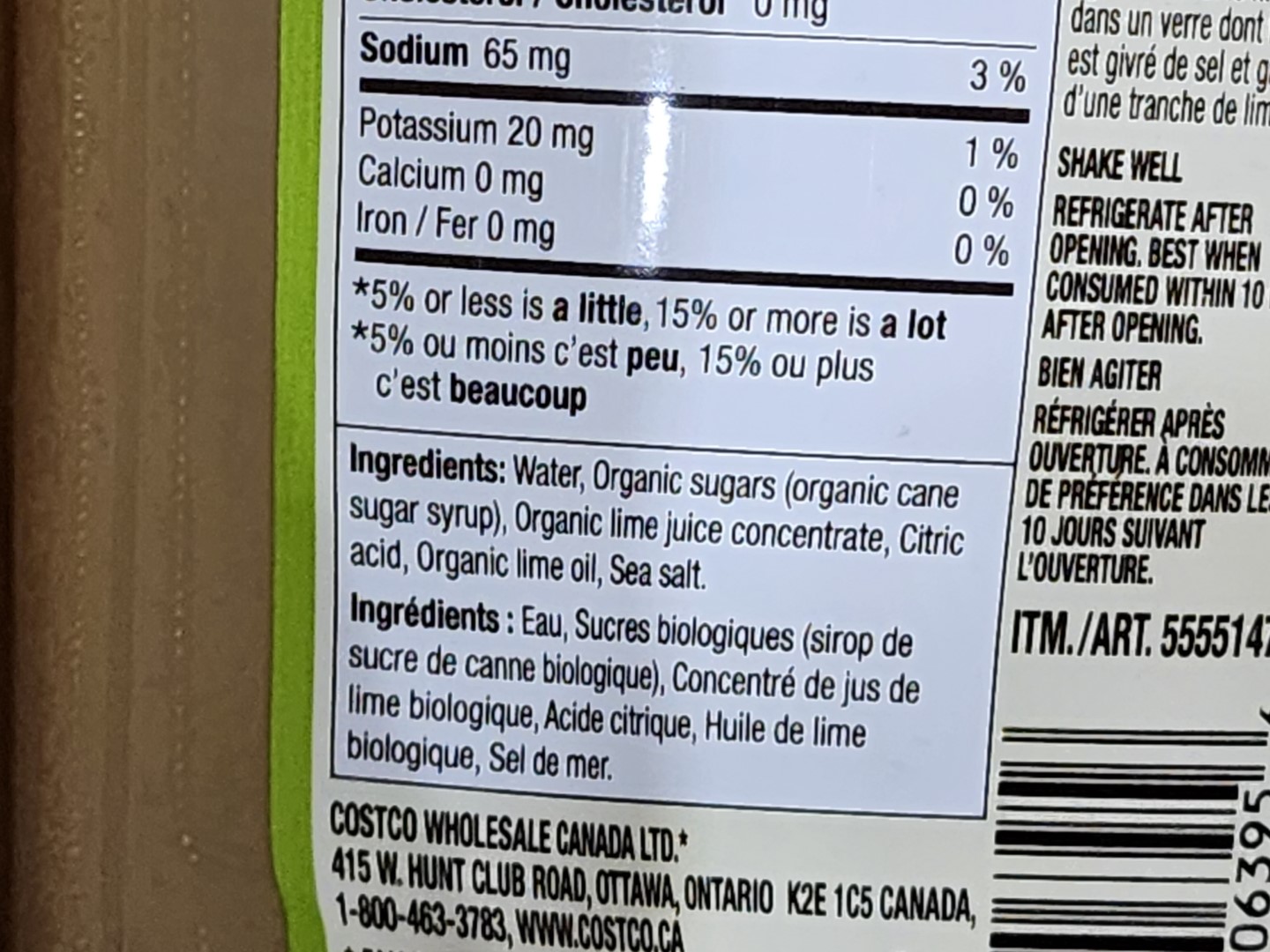 While I'm sure it tastes OK, after working in a restaurant for 9 years juicing fresh limes multiple times a week (if not every day!) to make delicious fresh margaritas there is no substitute. Fresh lime juice, simple syrup or agave syrup, triple sec and good tequila… Make one of these and give it a good shake over ice and you'll be spoiled forever, trust me!
Talking about delicious things, the lasagna is basically done so I'm going to let you all go and check out the sales, and I'm going to make Garfield proud and dive into some deliciousness myself!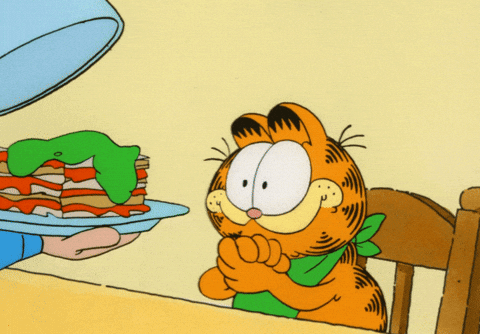 Cheers folks, have a great night!
Don't forget to check in with Rhonda over at the Costco Quebec Fan Blog and see what fun sales are happening there!
Costco Flyer Sales March 13th – April 2nd 2023


Costco weekend sales March 31st – April 2nd 2023