Welcome to the Costco Weekend Sales Update where I'll keep you in the loop on all the awesome sales & new items Costco releases for the Weekend!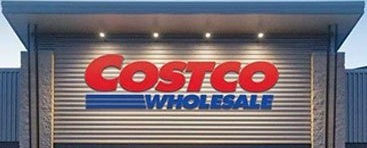 *
*
*
*
*
If you'd like to skip ahead to the comments section, click here!
Welcome back folks!
I hope you've all had a great week? The last few days have been nice and rainy, so the garden is certainly happy. The cats, not so much…
If I wasn't working all day though, I'd have joined them for a bit though!
Costco was it's usual busy Friday self, but as always the cashiers were working their butts off to get everyone out nice and quick!
A few new things caught my eye today, one of them being these raised planters by Vita.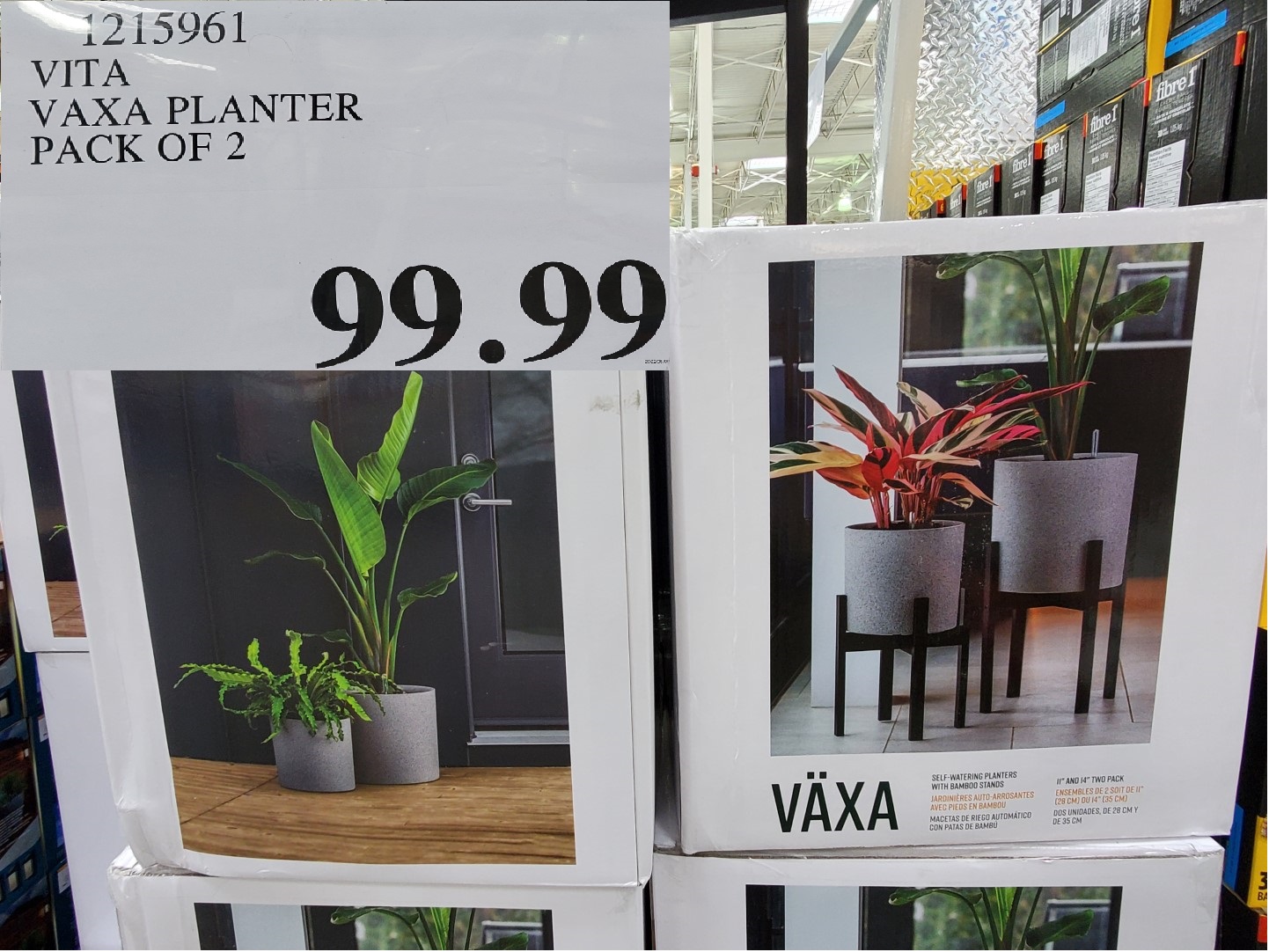 First I'll say these looked pretty sweet, solid concrete kind of pots. Upon lifting them up though, they're most certainly not! I felt like I lifting up an empty milk container thinking it was full, ya know? Aside from that these seem pretty cool, they have a self watering/fertilizer spout which I gather you fill it to the desired level and then it takes care of itself for a few weeks. Which is great for un-attentive plant parents! (Which I am sometimes)
I was also drawn to the Westend Cuisines Al Pastor taco kit, seeing as it was on clearance for $9.97 I figured there's no way I'm gonna pass up on that!
Most likely that'll be lunch on Sunday or Monday, so I'll give you a full review on the Monday Treasure hunt post!
If you're looking for a pretty sweet looking, and sounding, Bluetooth speaker LG has got one for you!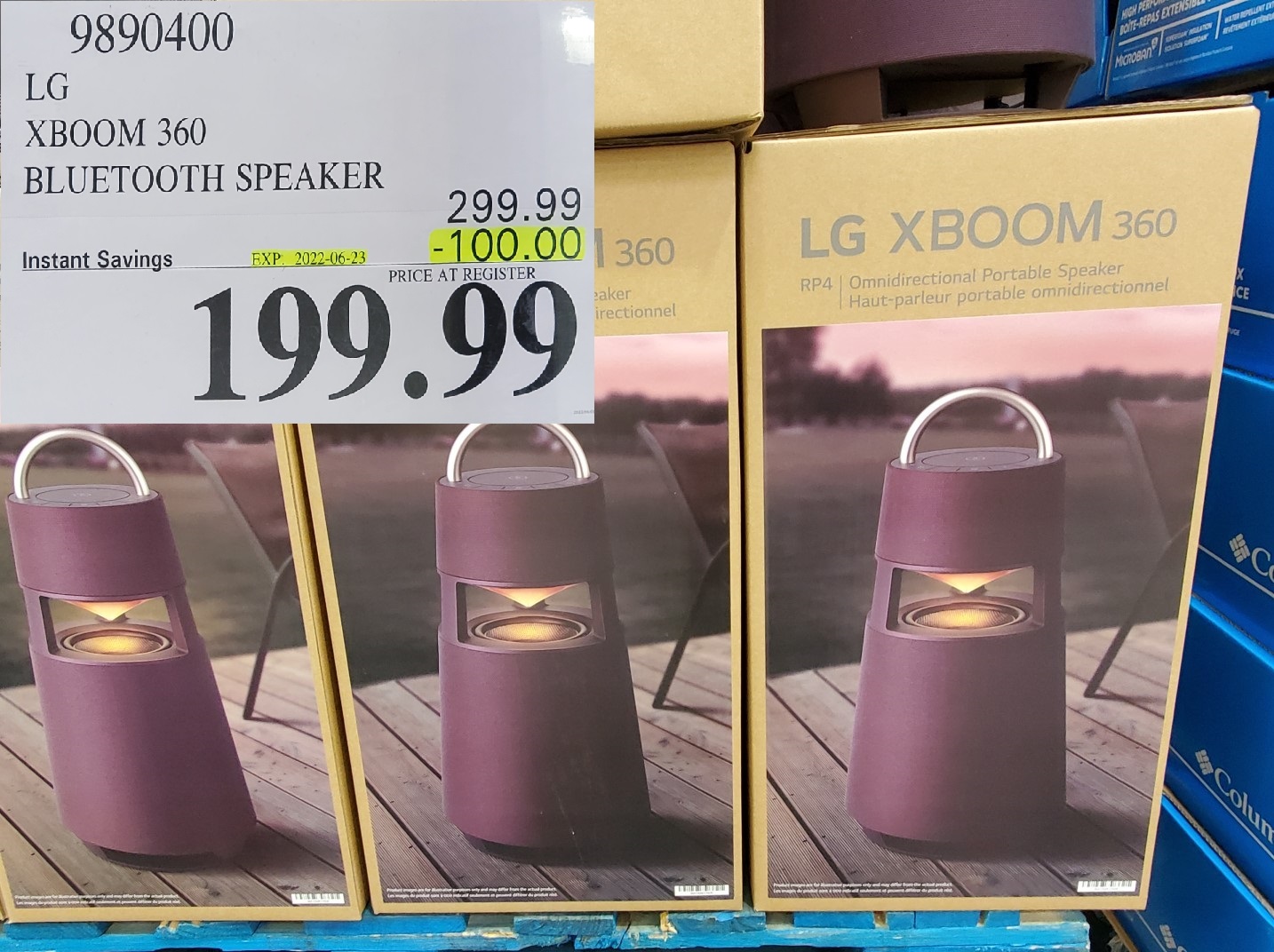 It's a decent size, and the speaker is (as advertised 360 degrees so it sounds great from every angle. (kind of looks like it should be able to trap mosquitos too doesn't it?) And it does actually sound really good, there was a couple demoing it as I was walking by. It always kind of gives me a jolt when people demo speakers and I'm not expecting it… No need for a post Costco coffee today, that was for sure!
Now if were indoor sound I was after, I'd likely be looking at this Samsung soundbar bundle while it's on sale for $250.00 off.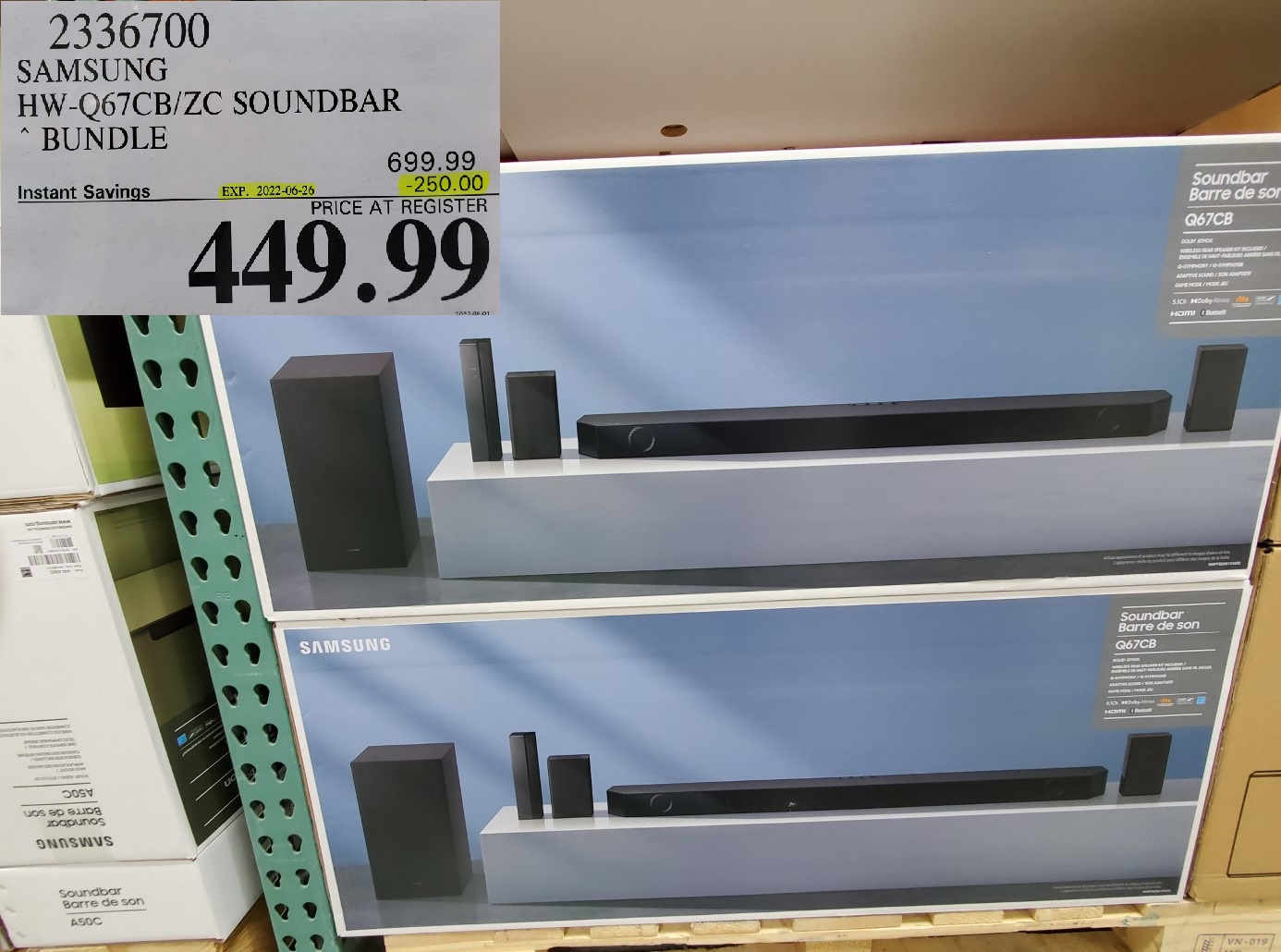 They didn't have the display set up for this one, so I didn't get to test it. (And startle any other shoppers) But Samsung has pretty good quality speakers for the price. And given that this bundle has 2 wireless rear speakers as well included it would be a pretty sweet upgrade to your home theater set-up. And wireless is always a bonus, especially speaker cables… So messy!
One last thing I saw today that was new were the Karen Phytoplankton tablets.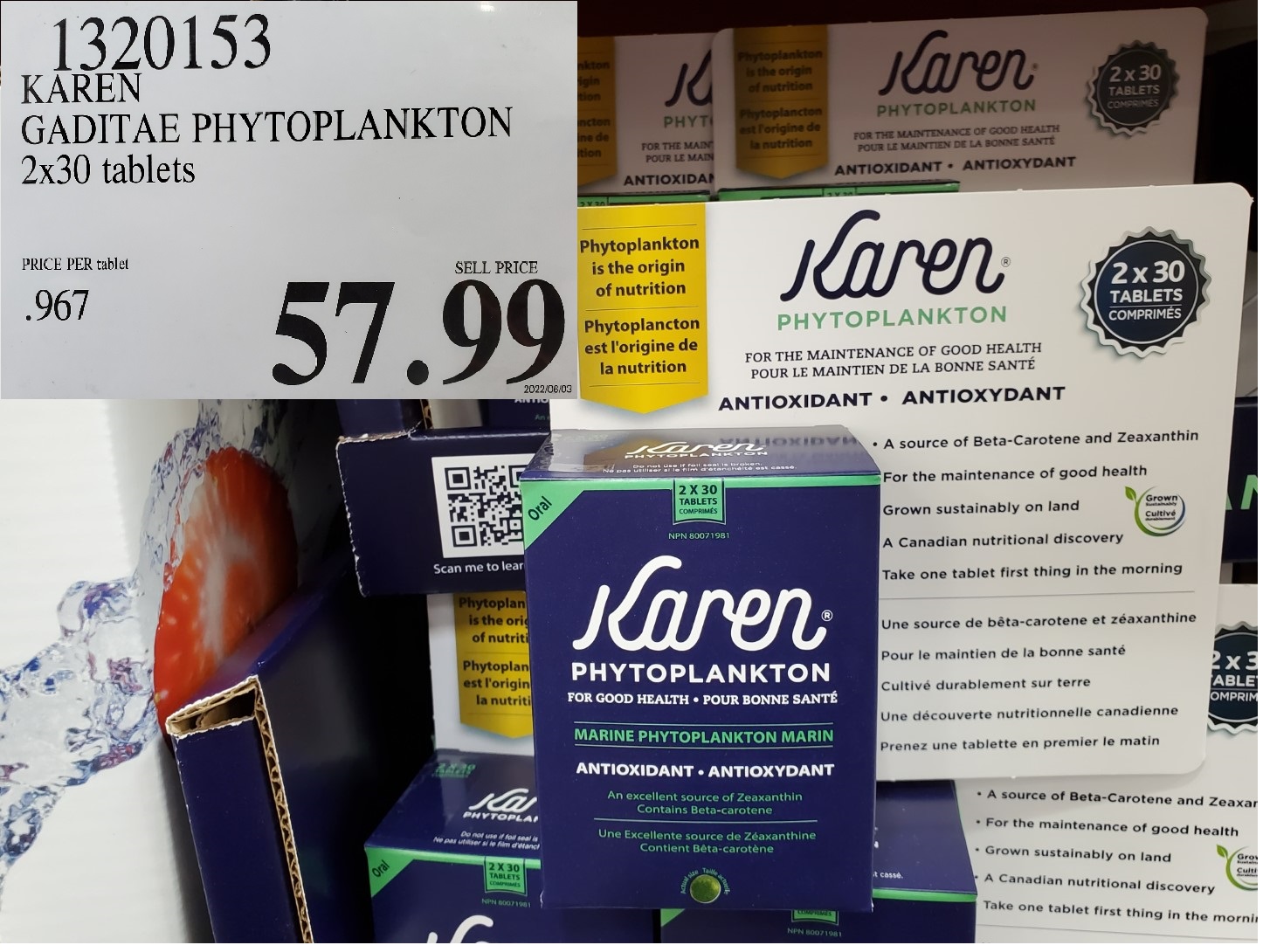 I've been reading for long time that blue/green algae and phytoplankton are really good for you, and this is the first time I've seen anything like that in Costco. Anyone out there have thoughts on this? I'm gonna do some more research this weekend, but I may give these a try on Monday and see what happens…
On that note, it's is time to depart. I hope you have a good time browsing the new weekend items and sales, and I hope you all have a great weekend! I'll be seeing you in a few days as always so…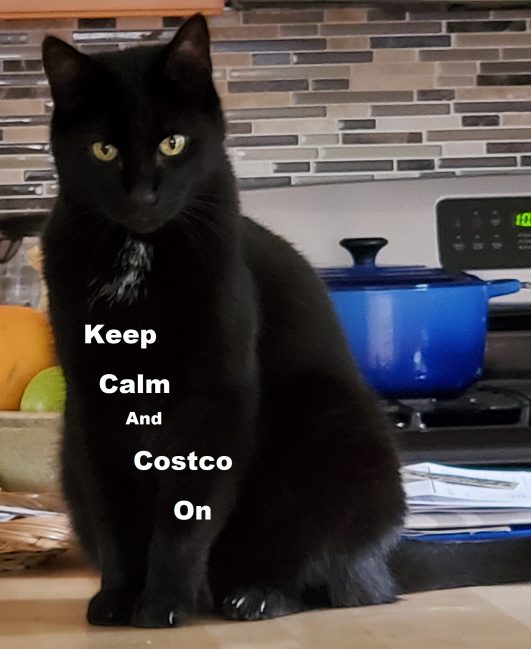 Please note:
The price at your local Costco takes precedent (or precedence) over the prices listed on this blog.
Costco liquidation/Manager's Special items (ending in .97) vary from store to store.
An asterisk (*) on the price tag means the item is not being re-ordered.
If there is something you really want, ***double check the expiry date*** as some Costco sales items do end mid-week.
***This is a fan run, independent page with no affiliation or endorsement by Costco Wholesale***
Costco Flyer Sales May 30th – June 26th 2022

Costco Weekend Update sales June 3rd – 5th 2022