I'd like to say A HUGE thank you to Cove Kombucha for teaming up with The Costco East Fan Blog this week, and sharing their awesome, carbon neutral 'Booch with us! Check out our Cove Kombucha review by clicking this link!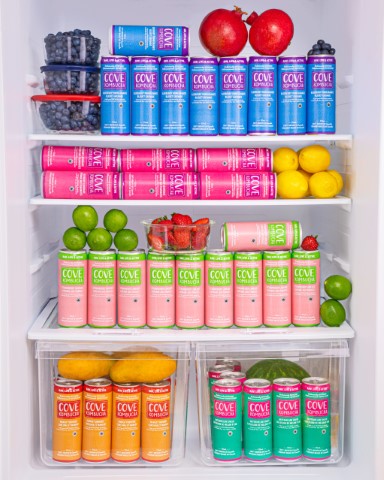 I'm thrilled to share the Contest winners of the 2 x $100 Costco cash cards and swag packs from Cove Kombucha, and the winners are….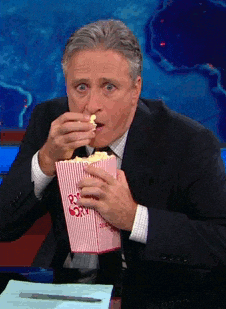 ….
…
..
.
(FB) Jessica Fortin, & (INSTA) poyntzzz
Congratulations to you both and thank you all for entering! And another big thank you to Cove Kombucha, make sure you head on down to Costco and grab yourself a 10-pack of Cove Kombucha on sale until Jan 23rd for $15.99!
Welcome to the Costco Weekend Sales Update where I'll keep you in the loop on all the awesome sales Costco releases for the Weekend! I'll post them here and on our Facebook page for you to enjoy.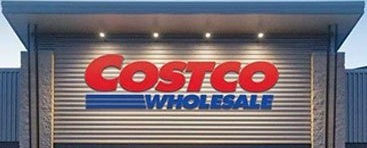 If you'd like to skip ahead to the comments section, click here!
Welcome back everybody!
As you know a foot and a half of snow can't stop me, and neither will -27 degrees! The dryness though… Ouch!
I'm sure most of you experience the dry cracked skin we do at this time of year, so we decided to give a humidifier a try and Costco had the Pure Guardian ultrasonic available today for $99.99.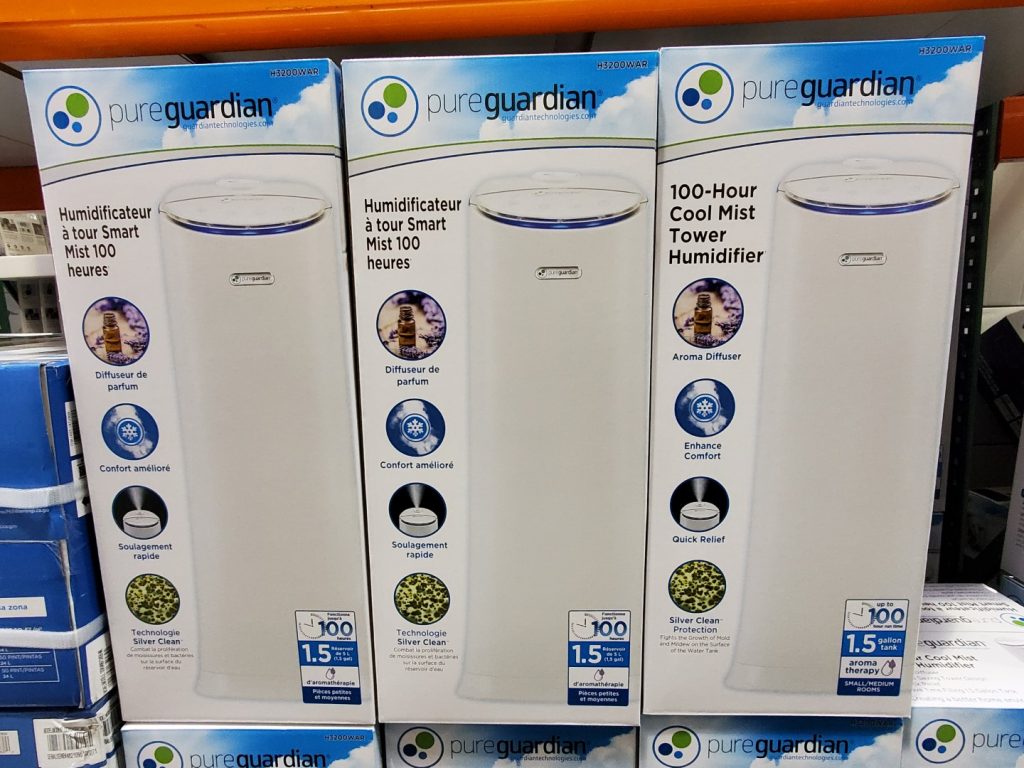 It's pretty discrete looking, (though it dose stand a few feet high so it's not a table top unit obviously.) and the white will match pretty well with walls. They do recommend putting something underneath it so I'll need to pick up something for that, maybe just a plant tray? It holds 5.68L of water and claims to be able to run for 100 hours which should keep you from having to fill it up everyday, another nice feature. It doesn't specify approximate run times on the various level (low, med, high) so I'd guess that time applies to the "low" setting.
That's a feature I wish this one had, the digital humidity meter so you could set a desired level and it would adjust to it. I saw a few models at Rona today that had that feature, but were $50 – 60 more. Not sure if that's worth it or not?
It does hold a lot of water and it's recommended to use distilled to avoid scale build up, so while I put filtered water in initially, I'm going to have to make a stop and grab some distilled on my way home form work.
They (whoever "they" are) say that between 30-50% is ideal, and right now we're sitting at about 22%… No wonder it seems dry in here!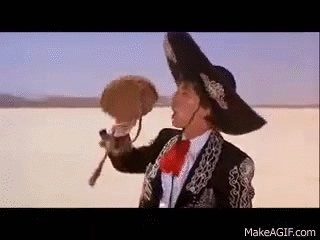 Ned knows… (He also knows Dorothy Gish and how to fly a plane… He flew one in little Neddy goes to war, did you know that??? Only real fans are gonna get those.)
What Ned doesn't know is what is on sale at Costco this weekend, so I'll provide you with a quick preview.
LASKO ceramic heater 32in. -$15.00 @ $49.99
Glasslock food storage se 26 piece -$6.00 @ $ 12.99
Manor House floor registers 4 in. x 10 in.-$5.00 @ $12.99
Frito Lay variety pack 50 x 28g -$3.00 @ $11.89
Splenda Sweetener 1000 packets -$6.00 @ $ 20.99
American Lighting neon flex light 16.4ft w/remote -$10.00 @ $24.99
Cangshan knife set 6 piece -$15.00 @ $54.99
Those Cangshan knives certainly looked flashy.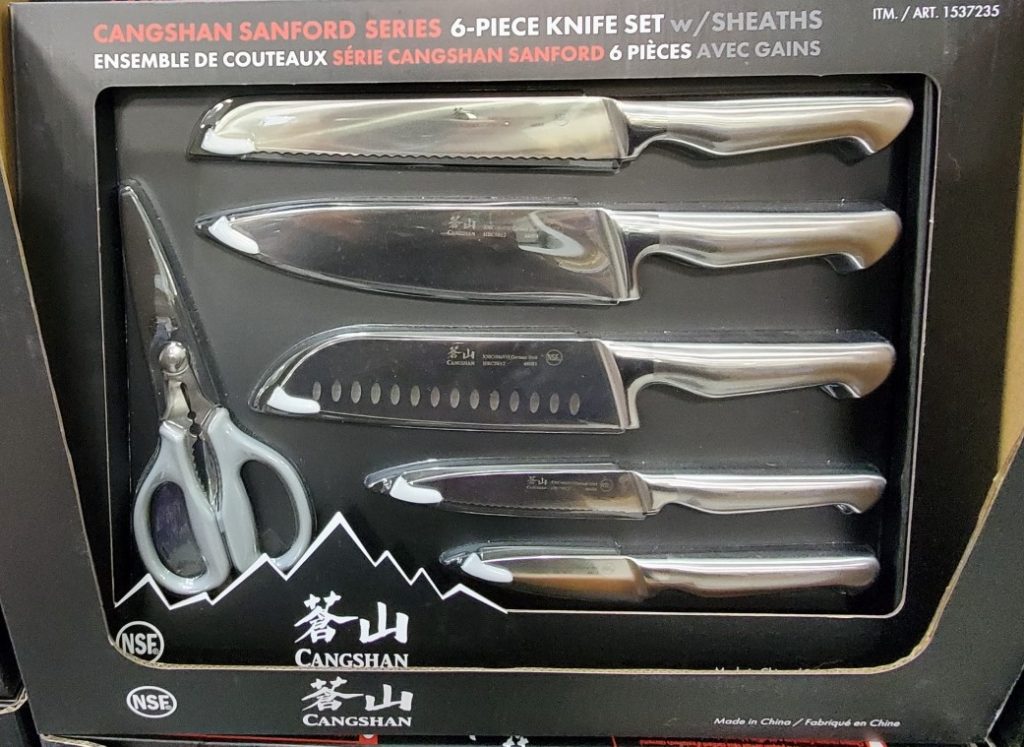 But how can you compete when the Henckels road show was in town!
I do love my Henckels, you know that folks. I'll be taking a closer look at the roadshow stand when I return on Monday. But I got distracted by the flashing lights and bleeps and bloops of the Pac-Man arcade game that was plugged in!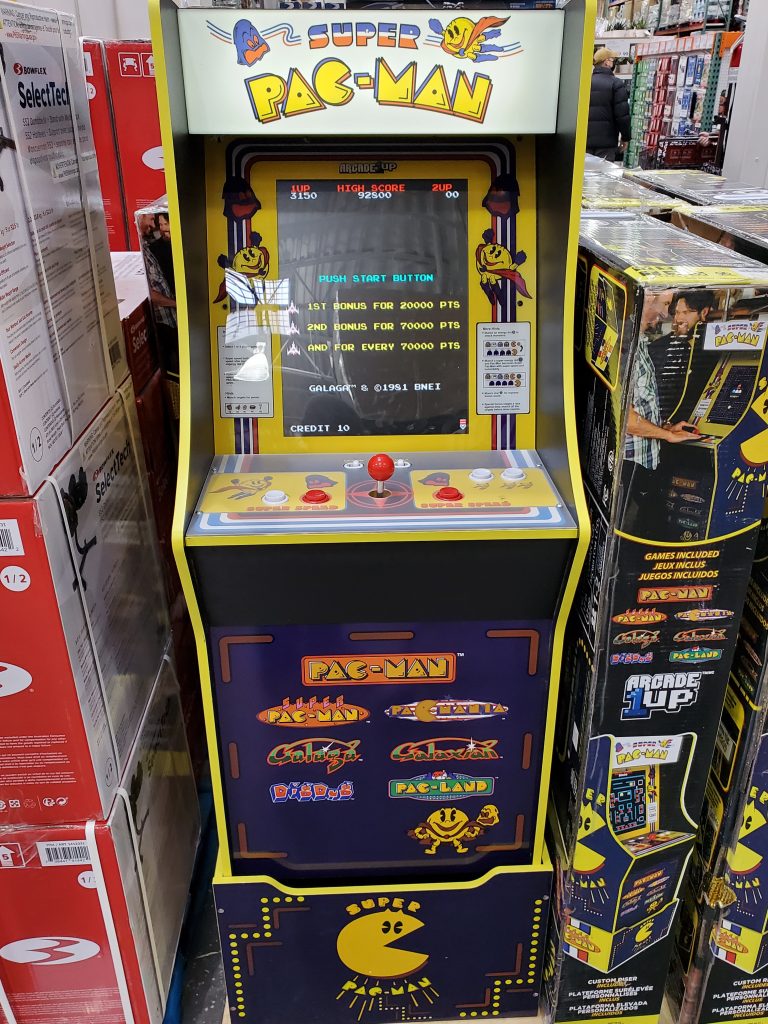 Of course I had to stop and play a few rounds of Pac-Man and Galaga, what kind of fool wouldn't! I had a lady stop and ask if I liked it and would I get it. Yes, was the answer to both of course. I asked her if she wanted to step in and give it a try, she said "No I was just thinking about my grand kids" to which I laughed and said "right, for your grand kids, wink wink. That's why I'm testing it too!" I don't think she believed me, but we shared a chuckle about it at least.
There is no need to hide your love for Pac-Man, or any arcade game for that matter folks. If I could have a basement full of arcade games I would, Pac-man, Tetris, Popeye and countless pinball machines I would.
With that far fetched dream in mind, I'm going to head to dreamland myself.
Enjoy the sales Amigos, let's ride!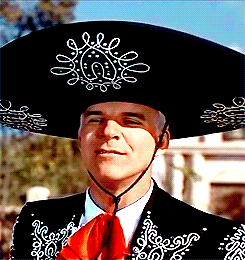 *
I think it's important to remember that we're not out of the corona virus weeds yet, and each province has their own Health recommendations based on the provinces individual risk assessment and I would recommend that you follow the recommendations for your specific province. Information can be found at the following websites.
Newfoundland COVID-19 information
New Brunswick COVID-19 information
Nova Scotia COVID-19 information
Go here for the latest Costco Coronavirus updates: https://www.costco.ca/coronavirus-response.html
So there you go, a little reading material for you.
Be kind, be safe and stay healthy!
Please note:
The price at your local Costco takes precedent (or precedence) over the prices listed on this blog.
Costco liquidation/Manager's Special items (ending in .97) vary from store to store.
An asterisk (*) on the price tag means the item is not being re-ordered.
If there is something you really want, ***double check the expiry date*** as some Costco sales items do end mid-week.
***This is a fan run, independent page with no affiliation or endorsement by Costco Wholesale***
Costco Weekend Update sales Jan 21st – 23rd 2022