Welcome to the Costco Weekend Sales Update where I'll keep you in the loop on the awesome sales & new items Costco releases for the Weekend!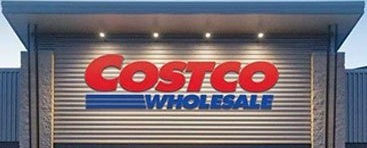 Please note:
The price at your local Costco takes precedent (or precedence) over the prices listed on this blog.
Costco liquidation/Manager's Special items (ending in .97) vary from store to store.
An asterisk (*) on the price tag means the item is not being re-ordered.
If there is something you really want, ***double check the expiry date*** as some Costco sales items do end mid-week.
***This is a fan run, independent page with no affiliation or endorsement by Costco Wholesale***
If you'd like to skip ahead to the comments section, click here!
Welcome back folks!
It's hard to believe now that we're only 9 (!!!) days away from Christmas! Thanks to the snow storm that came through last night Costco was as quiet as I've seen it in a long time. (At one point I heard the count at 79 people) Otherwise it would've been a zoo, as it's been the last few weeks. (Tuesday the parking lot was basically completely full!) And ya, Jan I think you're right. Heading in around 4-ish is a nice little sweet spot, so is 6 as I've found lately.
Anyhow, a reader had been asking me about ski passes and low and behold- guess what showed up today?
So there you go, a Christmas miracle!
The usual Christmas Battery sale is happening, as pretty well everything Duracell is on sale right now!
May as well stock up for the year! I remember we used to have a rechargeable kit when we were kids, I don't remember it working too well though. Does anyone have one of these Duracell kits? I'd love to get one of they work well. Talk about saving money on batteries!
The Noel spanish tapas are on sale for $3.50 off @ $11.49 so I picked one of these up since we're having a little family gathering on Sunday.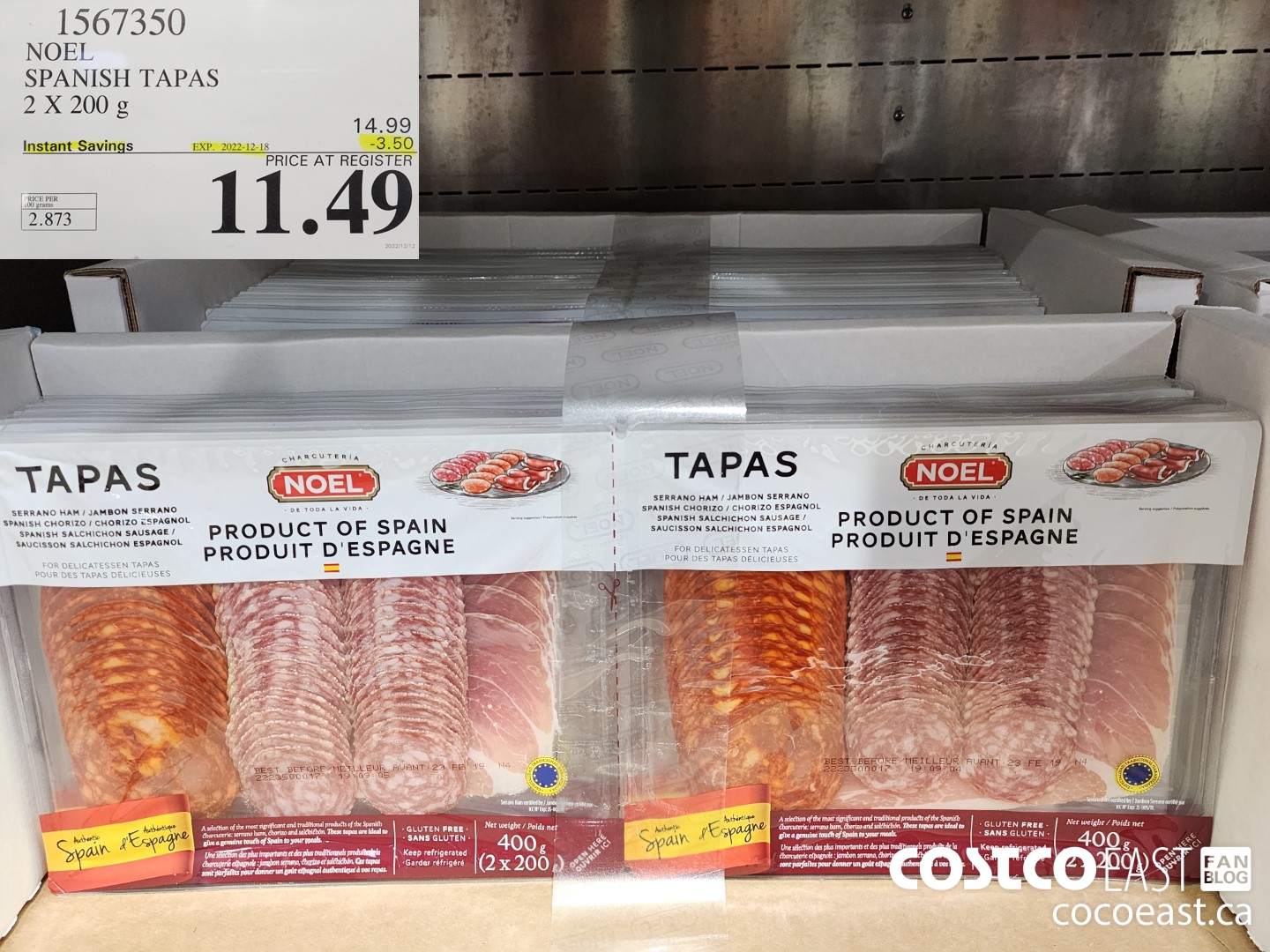 I've got these before, and they are delicious. And who doesn't love a spread of meats, cheeses (like Boursin) olives and crackers? Maybe a shrimp ring??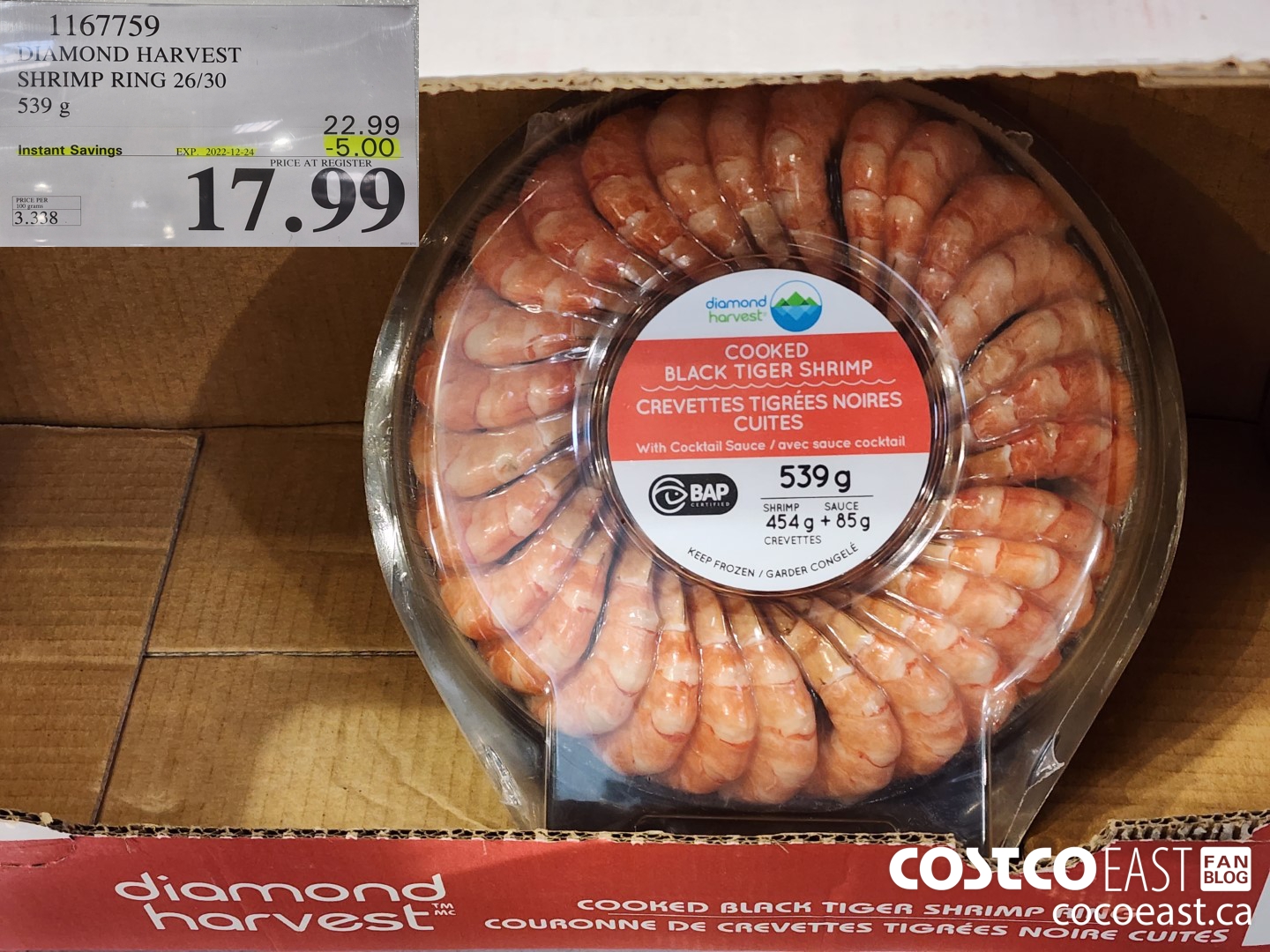 I love a shrimp ring… Sometimes it's hard to stop eating them, that's the only problem! Sometimes I feel like George Costanza… "The ocean called, they're running outta shrimp!" The Comeback, that's a great episode of Seinfeld!
I'm going to let you go now folks, but before I do I'm wondering which |Christmas Movies you've watched so far?
We just watched "Love Actually" but still have Elf and Die Hard on our list.
Let me know in the comments what your favorites are!
See you soon folks!
Don't forget to check in with Rhonda over at the Costco Quebec Fan Blog and see what fun sales are happening there!
Costco Flyer Sales Dec 5th 2022 – Jan 1st 2023 2022


Costco weekend sales Dec 2nd – 4th 2022