Welcome to the Costco Weekend Sales Update where I'll keep you in the loop on all the awesome sales & new items Costco releases for the Weekend! I'll post them here and on our Facebook page for you to enjoy.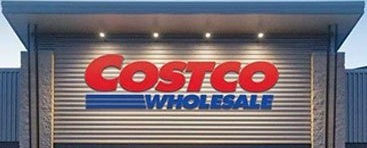 *
*
*
If you'd like to skip ahead to the comments section, click here!
Hello everyone and welcome back to the Weekend update!
Today was absolutely bananas at Costco, I honestly don't think I've seen it that busy for quite some time. And the shopping cart traffic was terrible! I'm not sure what was going on, but people were just all over the place leaving carts here there and everywhere… I had a friend who was in the warehouse at the same time texting me saying "What the heck is going on in here! No one knows proper cart etiquette!". Jan… I think it's time we revisit the Traffic Cop position we talked about some time ago.
Traffic issues aside, it was another great day at Costco!
Olivia Atlantic salmon was on sale for $7.00 off @ $24.99.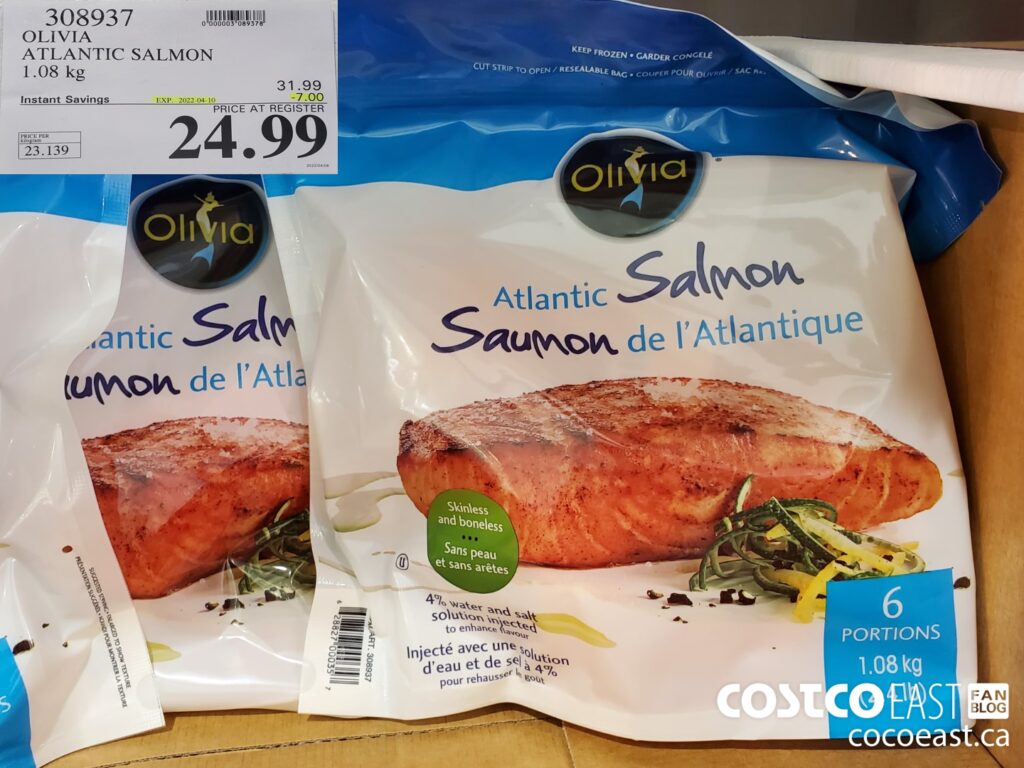 That's a great price!
Another delicious looking item caught my eye, and I'm curious if anyone out there has tried it. The Reser's Baked scalloped potatoes.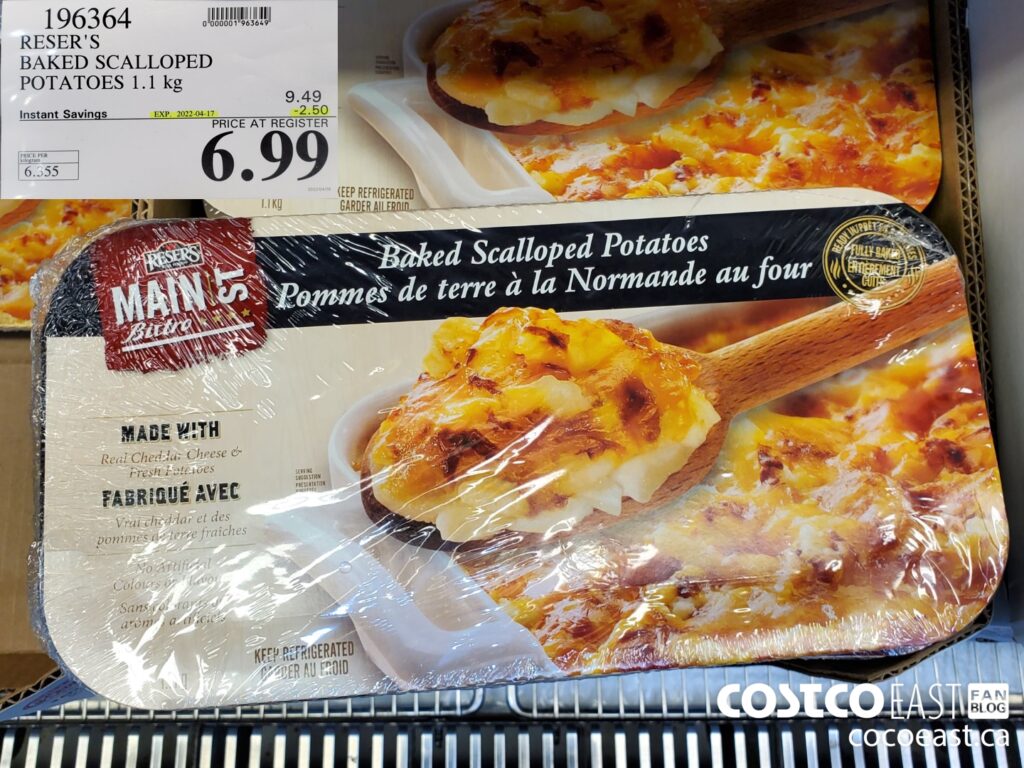 I love scalloped potatoes, and I love making them (Plus it's an excuse to break out the mandolin!) so getting something pre-made seems a little iffy to me… Anyone? Good? Bad?
And why not reward the good puppy in your life with a new dog bed while it's on sale for $10.00 off?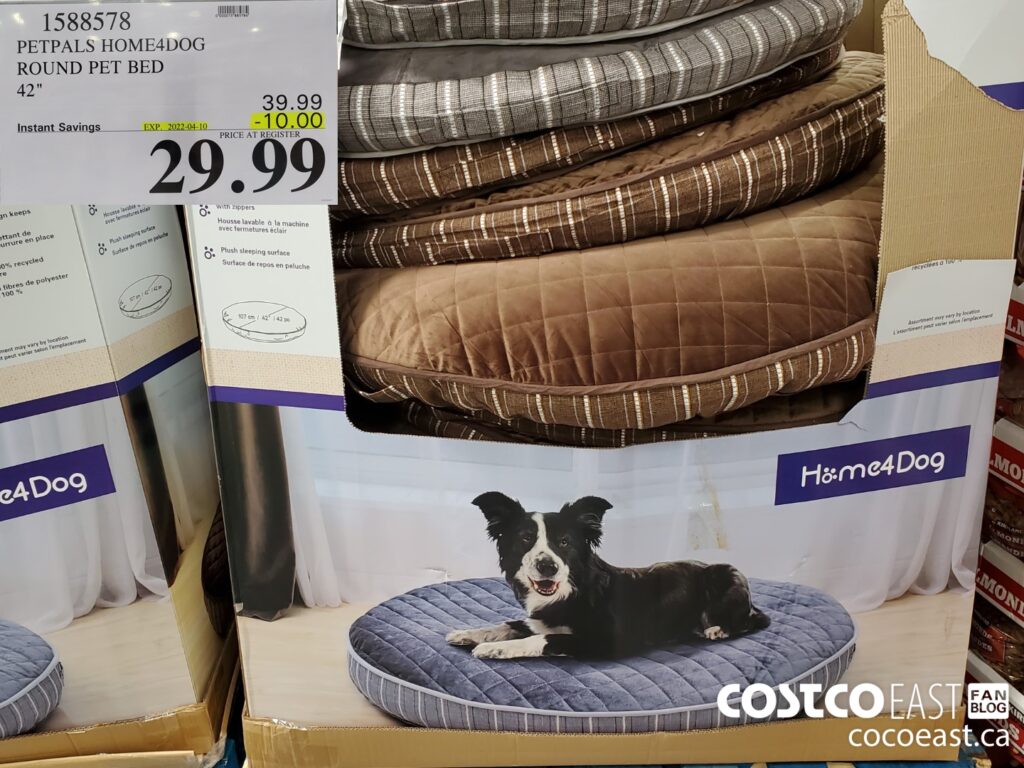 I'm sure it'd go over better than the Catry I brought home that nobody used more than once…
Here's a peek at a few more sales.
Hydrasense medium stream 2 x 210ml -$5.00 @ $17.99
Moon Cheese Oh My Gouda 283g -$2.50 @ $9.49
General Mills cheerios 1kg -$2.00 @ $5.49
Sansara knit jumpsuit ladies sizes S-L -$5.00 @ $14.99
WD-40 home essential kit pack of 3 -$3.00 @ $12.99
I finally got around to trying out the Ketoizza Pizza the other day, and I thought it was pretty good.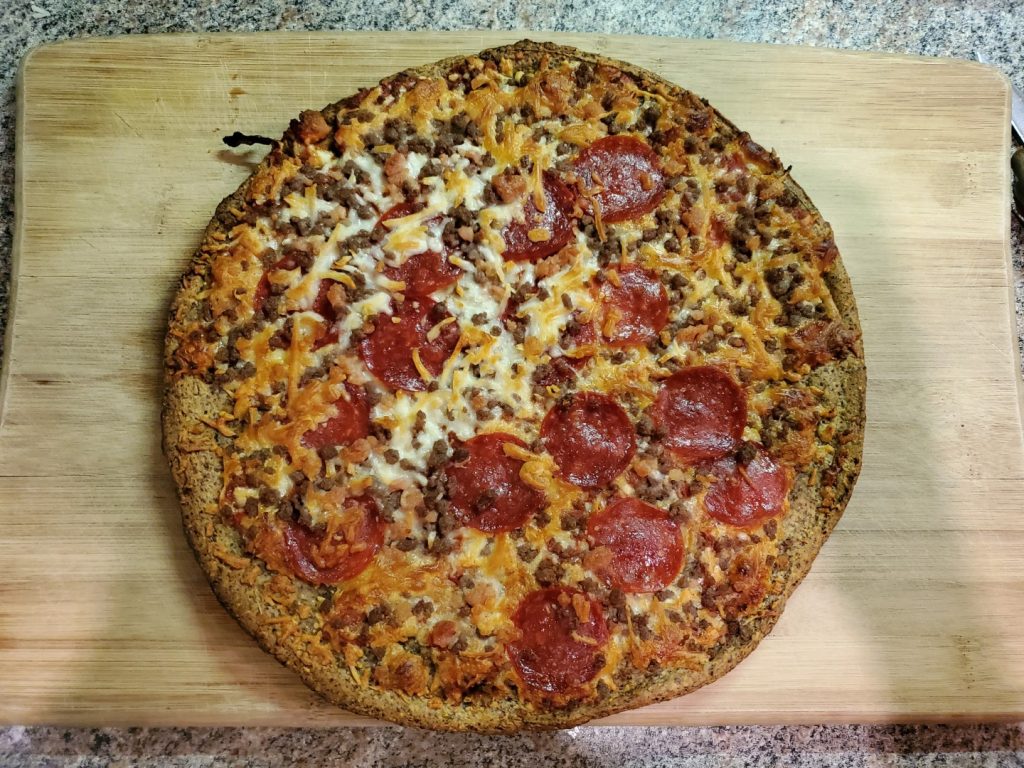 The toppings tasted great, and there was enough sauce. The crust was ok, but I really prefer a thicker crust. That's being picky, I know, but I like when there's a bit more dough to soak up all the sauces, the spicy oil from the pickled peppers in oil (essential to add to pizza!) and the inevitable hot sauce that winds up going along with it. We're doing pretty good that regard though, only 4 open hot sauce in the fridge right now… That's progress folks! And yes, you can add hot sauce and spicy pickled peppers to a pizza at the same time, there are no rules about that!
I'll probably wrap it up here, it was a busy night at the restaurant (evidently there was a hockey tournament in town!) and I've gotta long drive ahead of me tomorrow morning. But it wouldn't be right to leave without letting Dexter and Ewok make an appearance now would it?
You're welcome folks.
I still haven't planted my potatoes yet Jennifer, but as soon as I do there will be pictures to prove it! And thanks for the info on the wiper blades, I'll avoid those ones for sure.
And thank you all for the reviews on the Circulon pans, You've convinced our reader to swing down and pick up a set!
Alrighty folks, have a great night and enjoy your weekends! As always I'll be back on Monday for the good 'ol Costco Treasure hunt.
Night, night.
I think it's important to remember that we're not out of the corona virus weeds yet, and each province has their own Health recommendations based on the provinces individual risk assessment and I would recommend that you follow the recommendations for your specific province. Information can be found at the following websites.
Newfoundland COVID-19 information
New Brunswick COVID-19 information
Nova Scotia COVID-19 information
Go here for the latest Costco Coronavirus updates: https://www.costco.ca/coronavirus-response.html
So there you go, a little reading material for you.
Be kind, be safe and stay healthy!
Please note:
The price at your local Costco takes precedent (or precedence) over the prices listed on this blog.
Costco liquidation/Manager's Special items (ending in .97) vary from store to store.
An asterisk (*) on the price tag means the item is not being re-ordered.
If there is something you really want, ***double check the expiry date*** as some Costco sales items do end mid-week.
***This is a fan run, independent page with no affiliation or endorsement by Costco Wholesale***
Costco Weekend Update sales April 8th – 10th 2022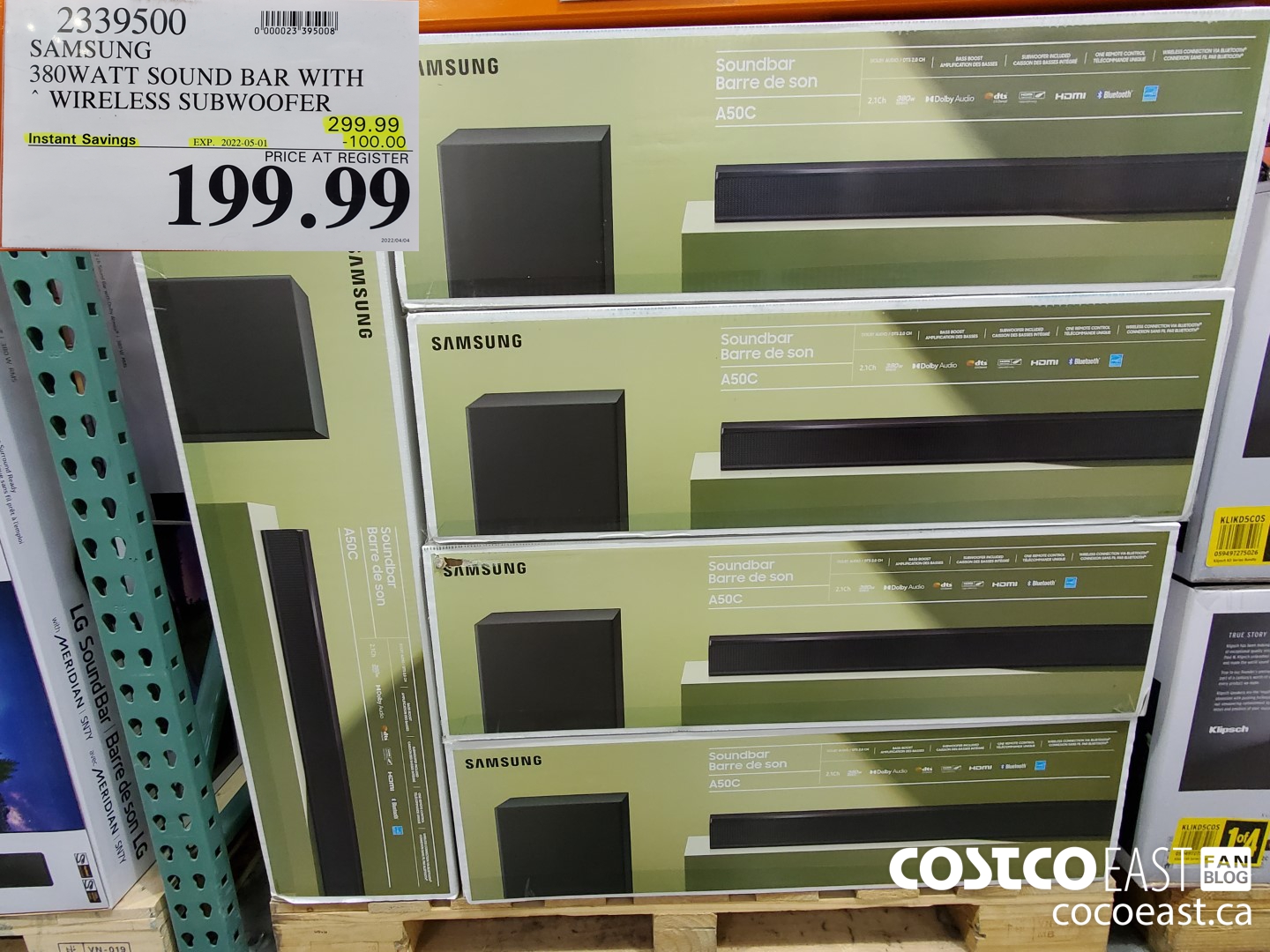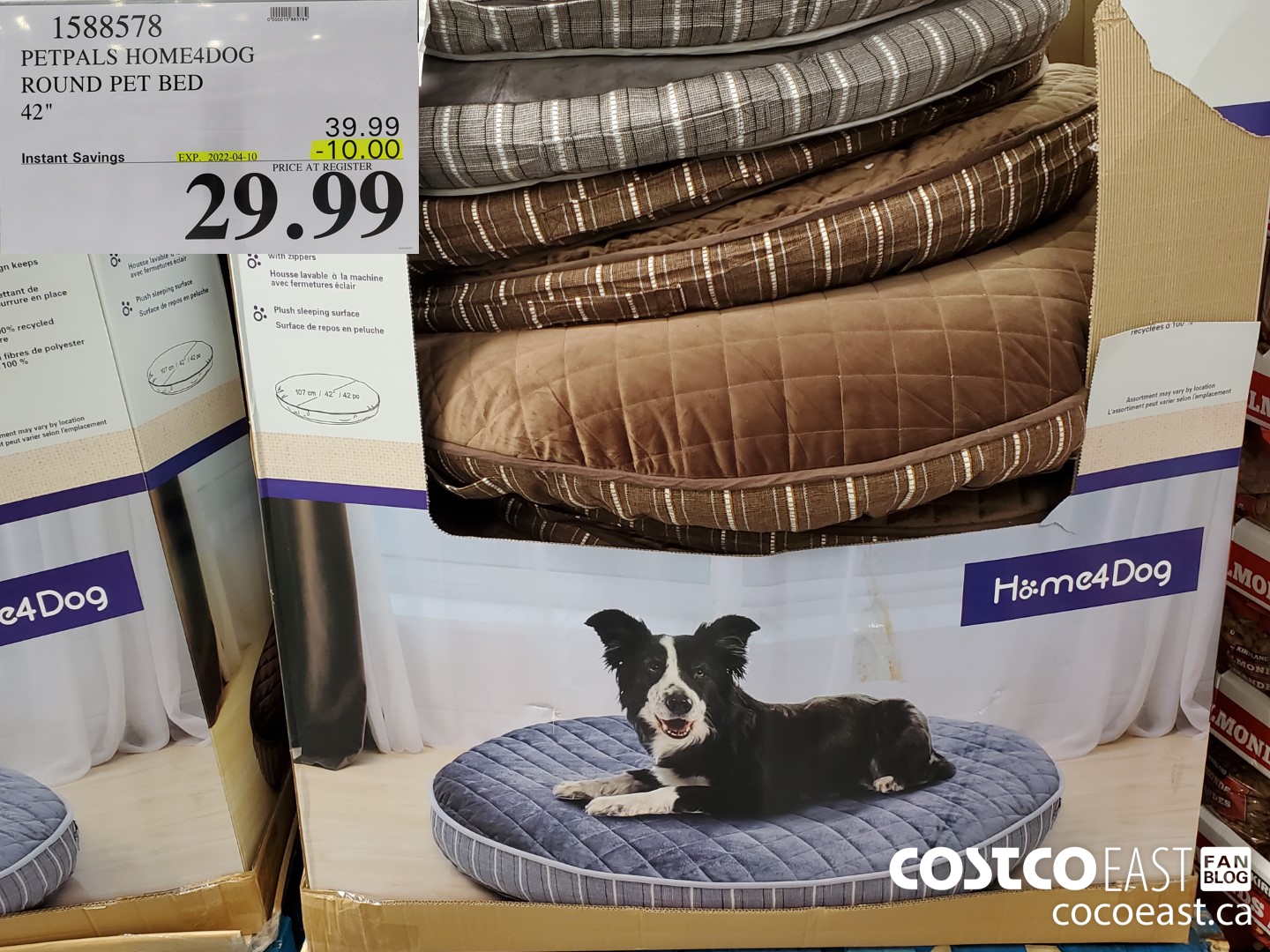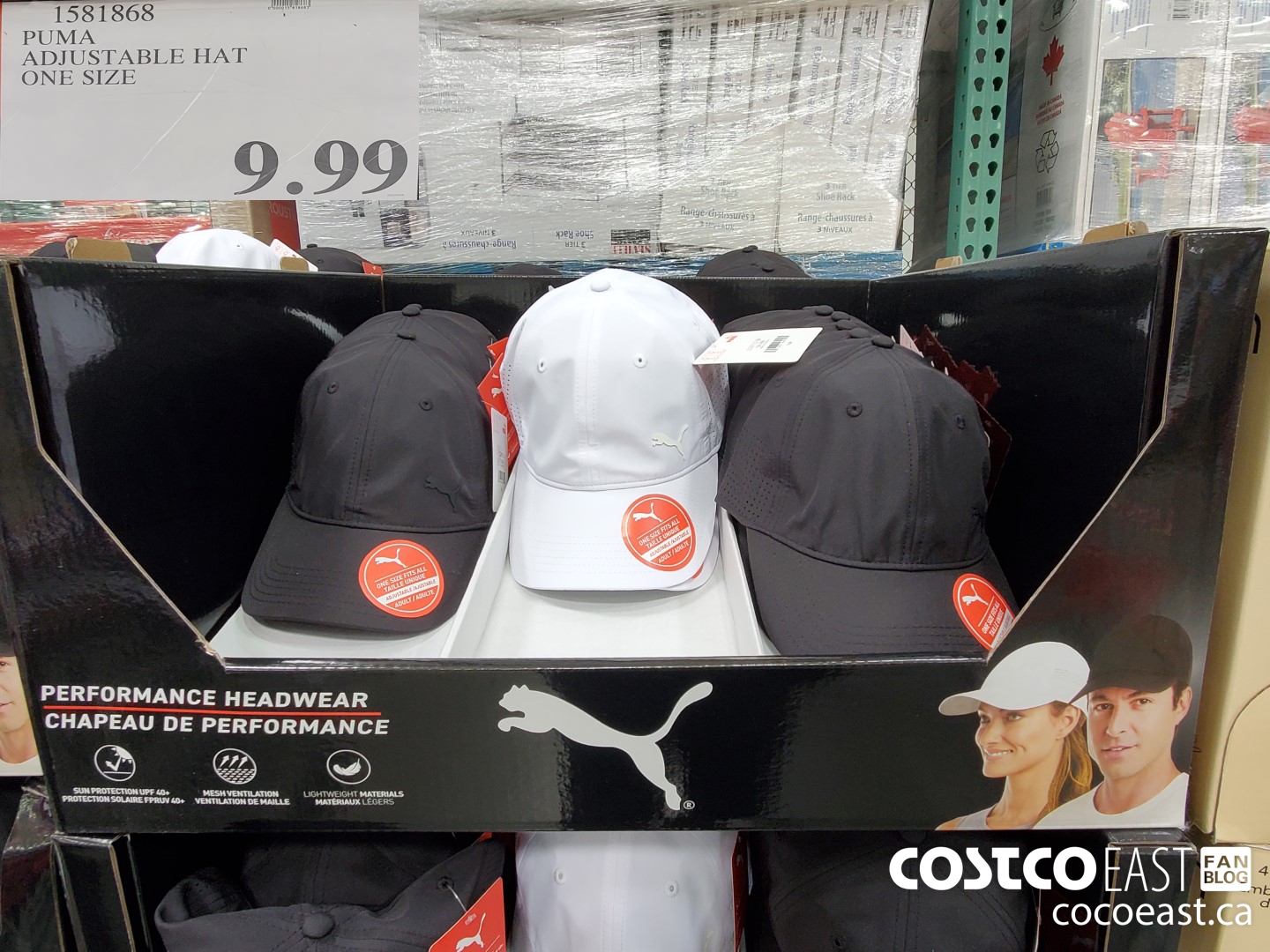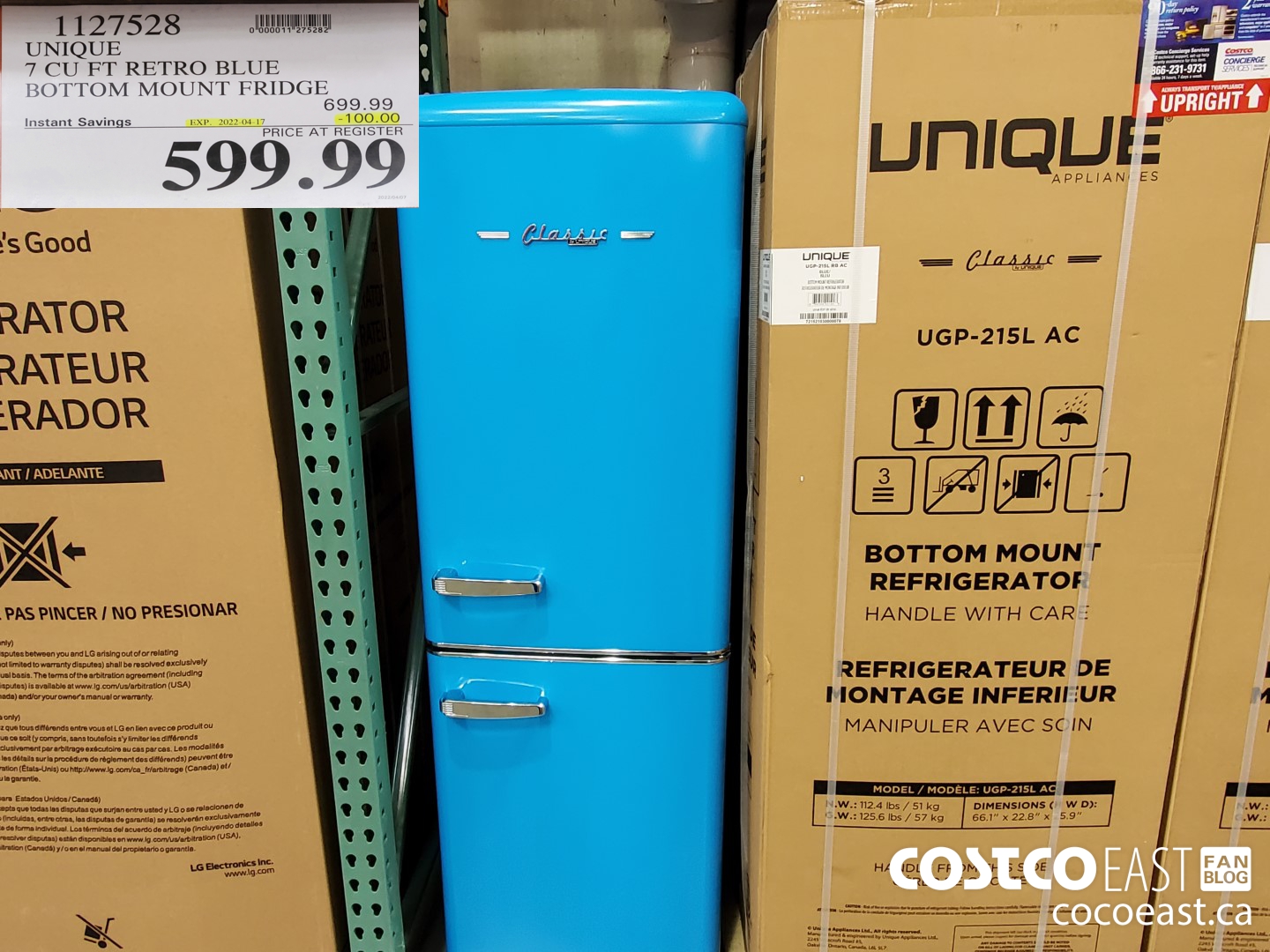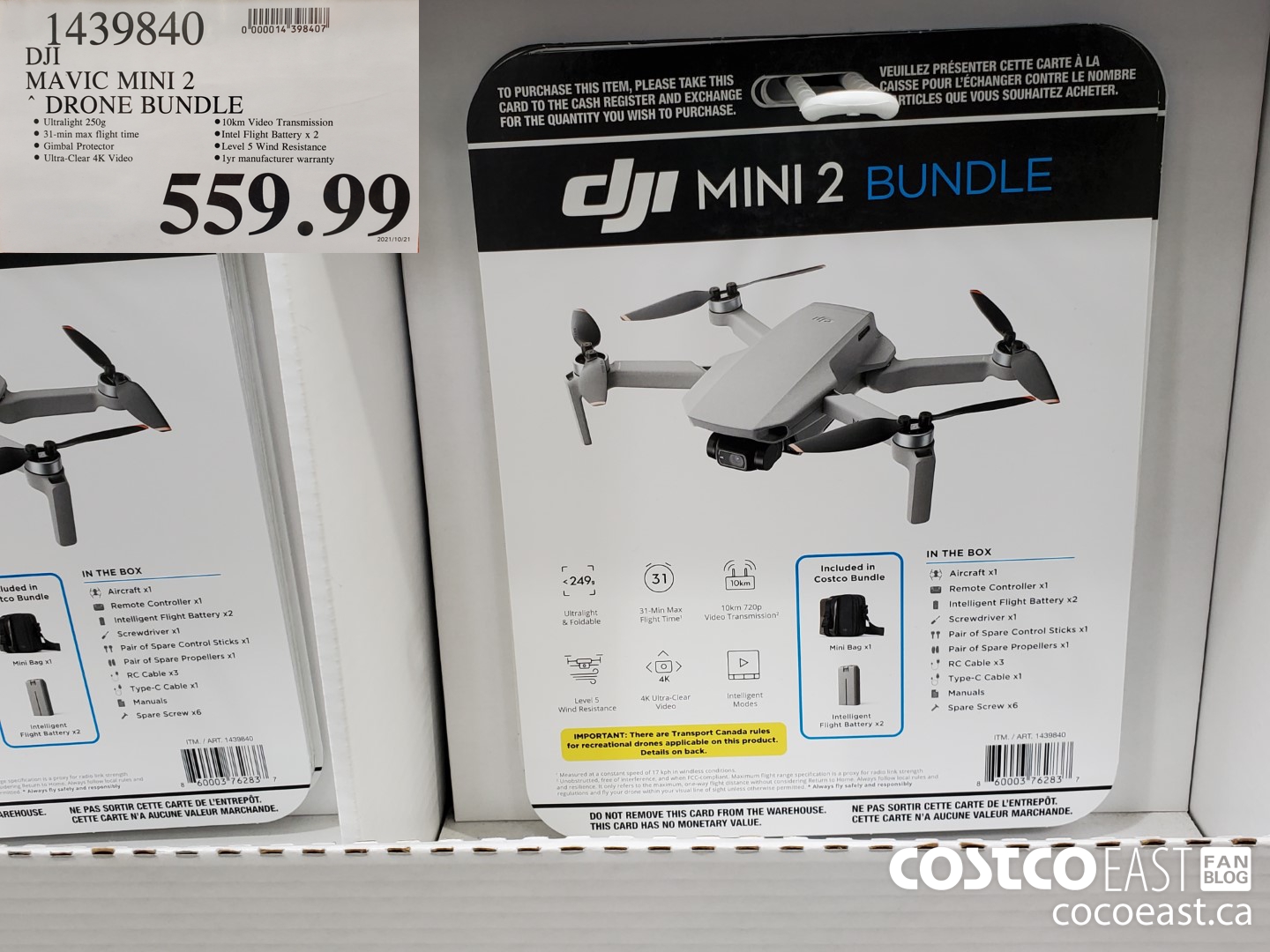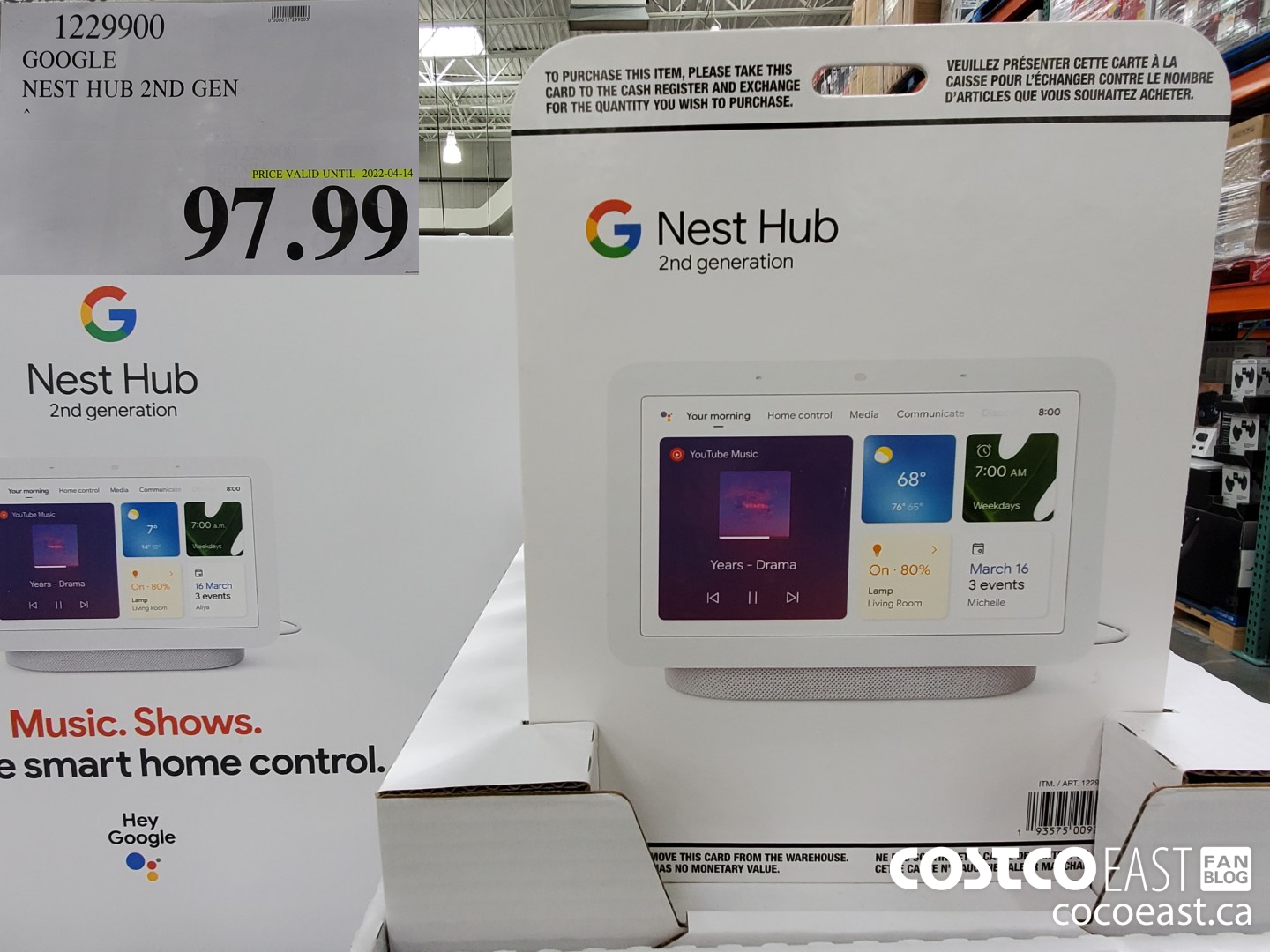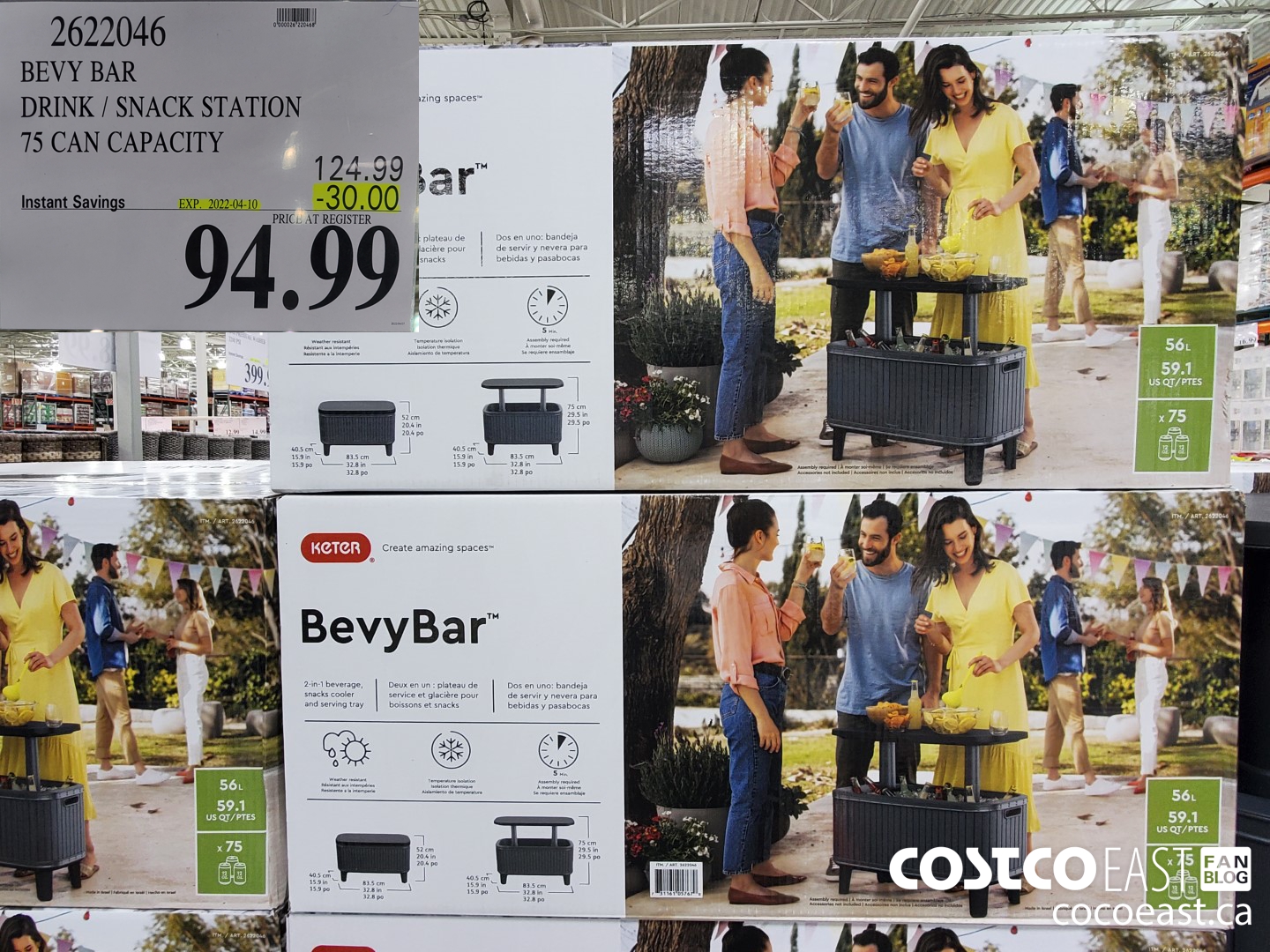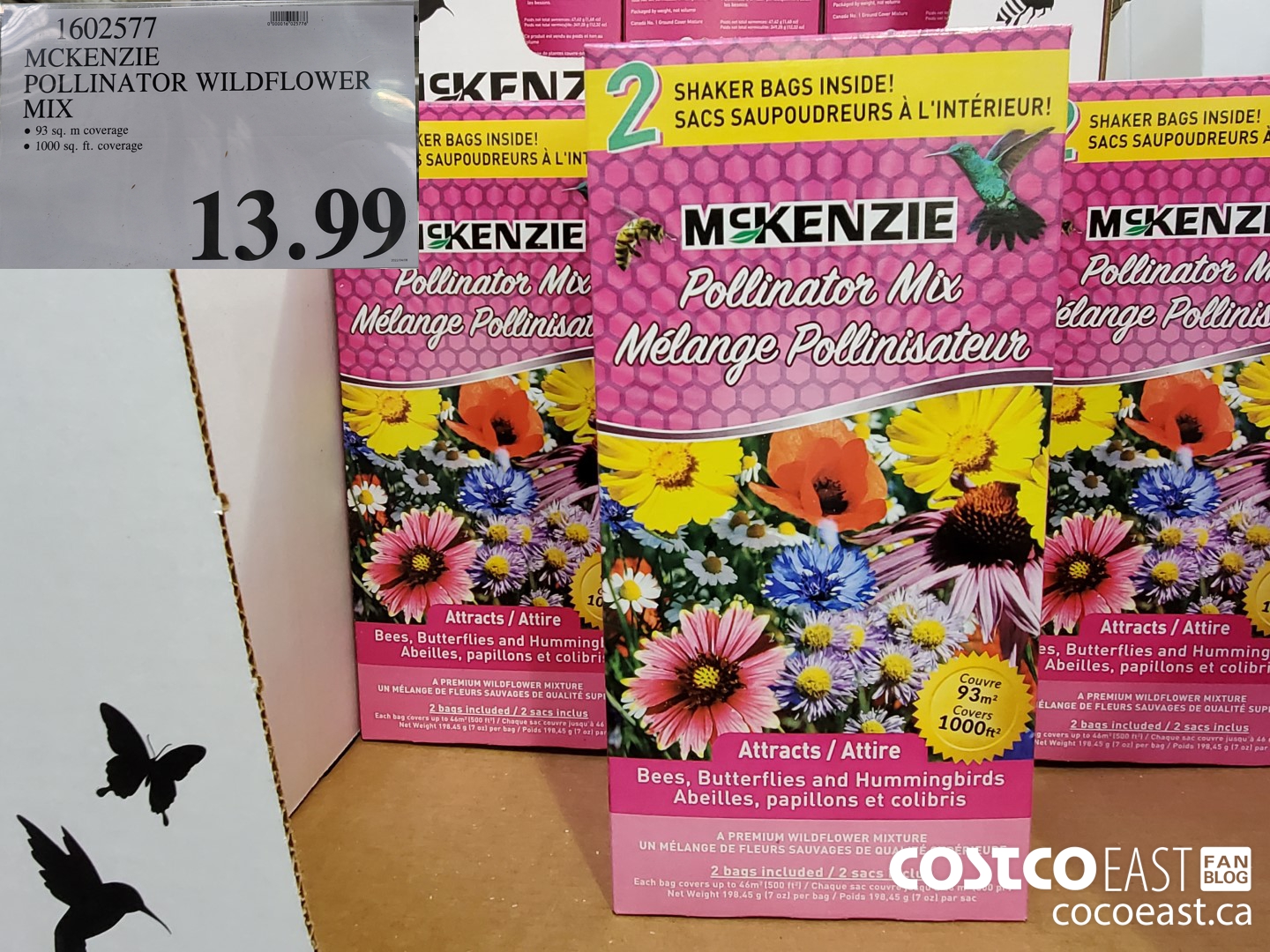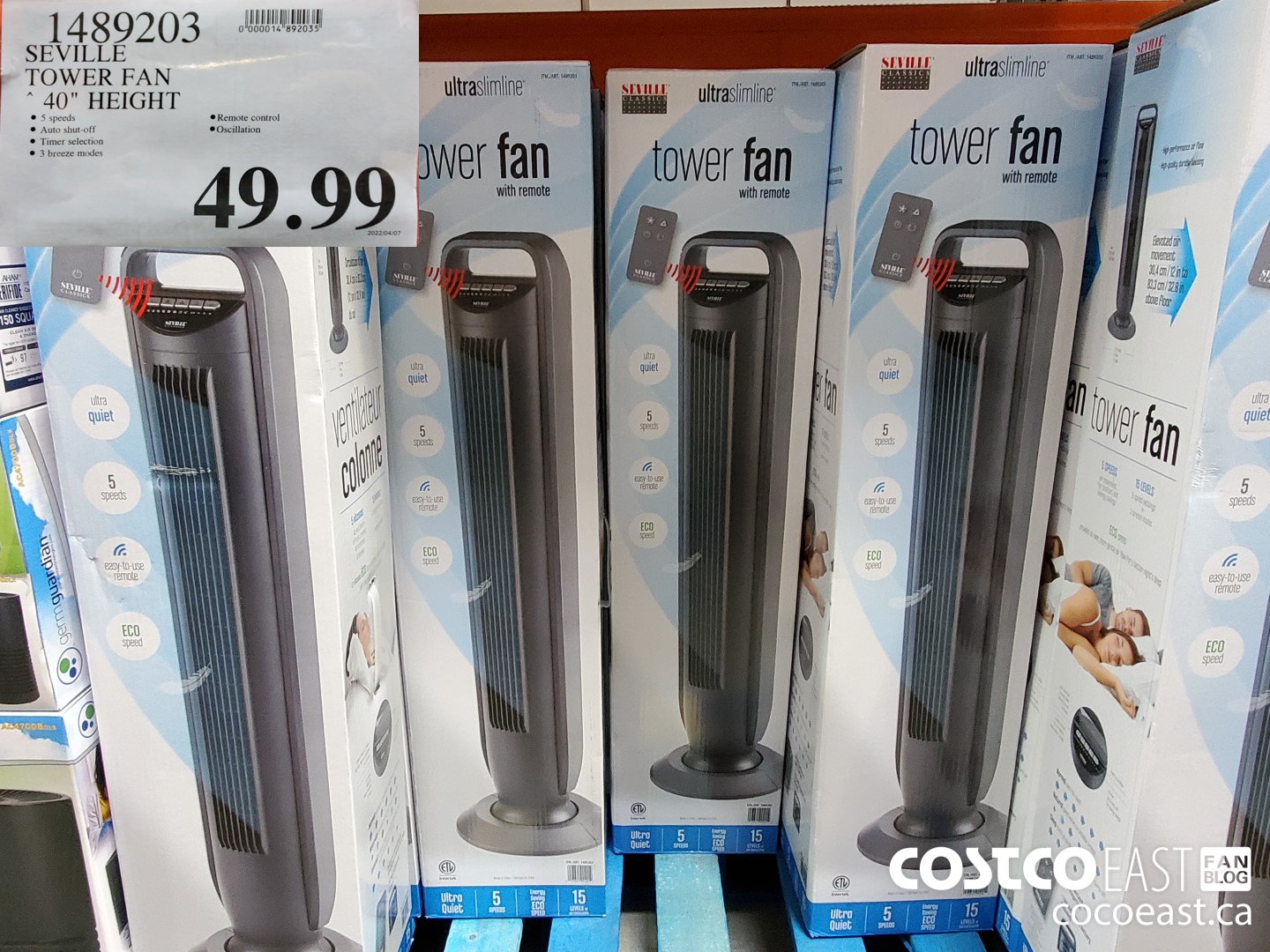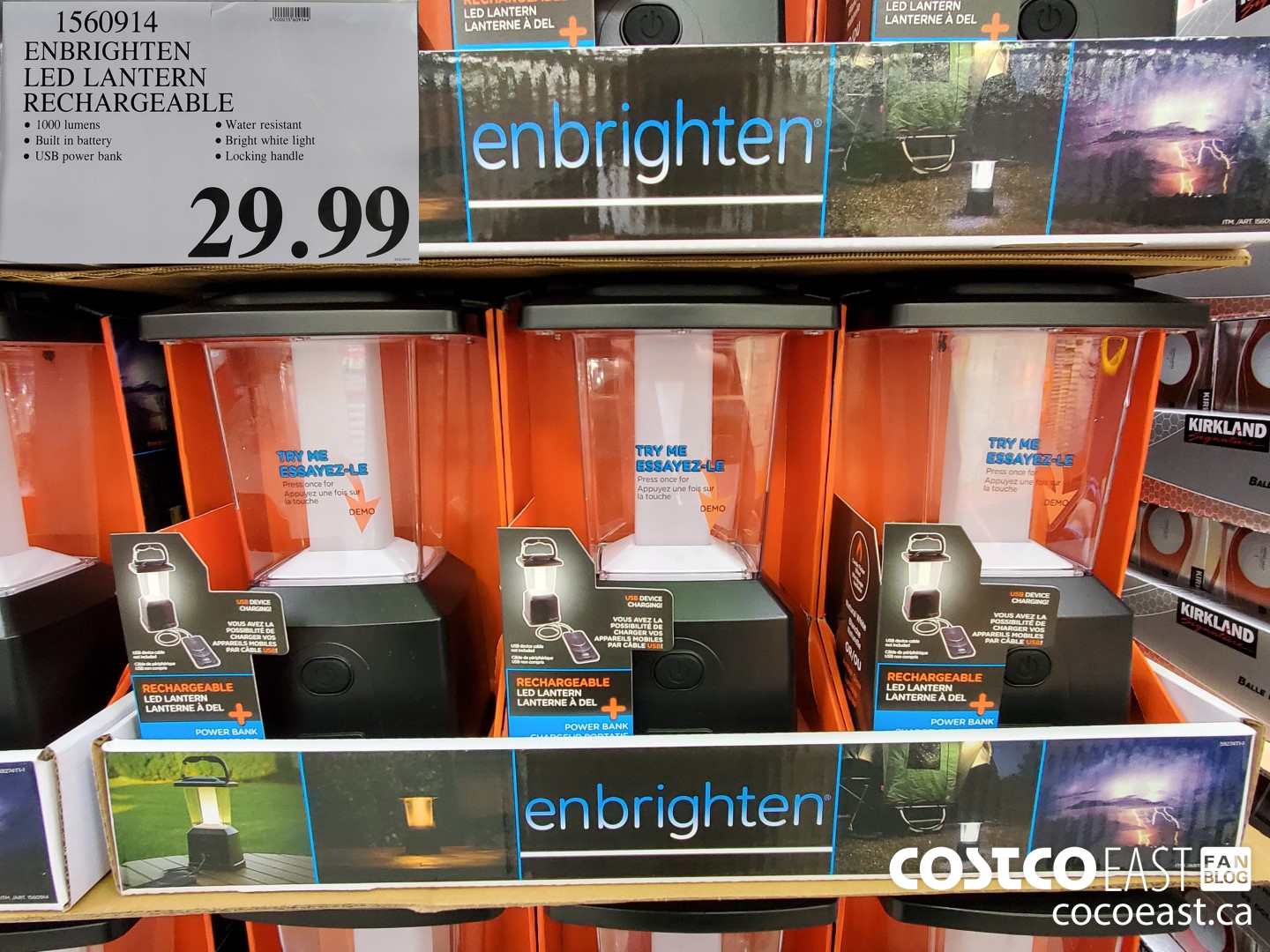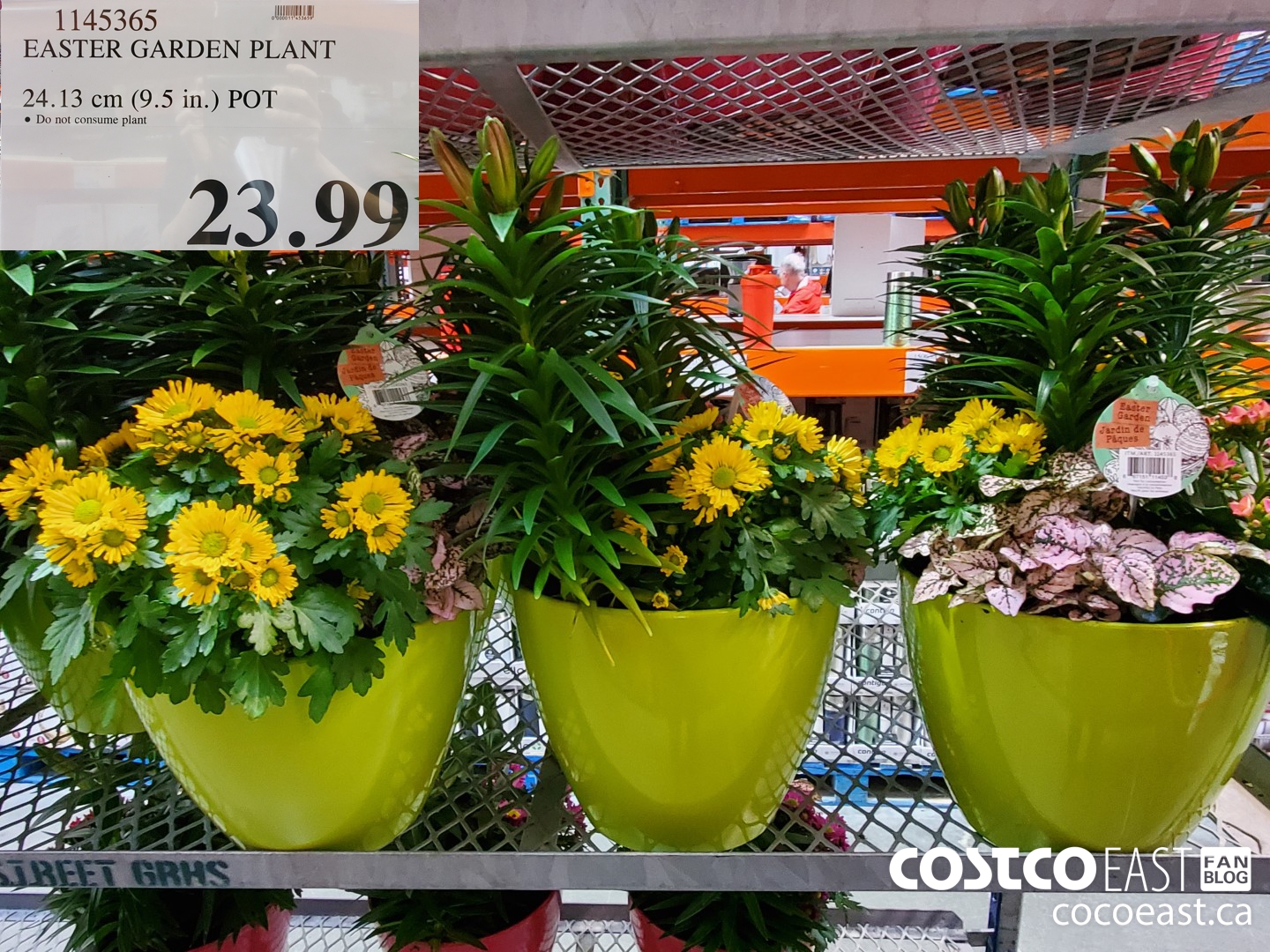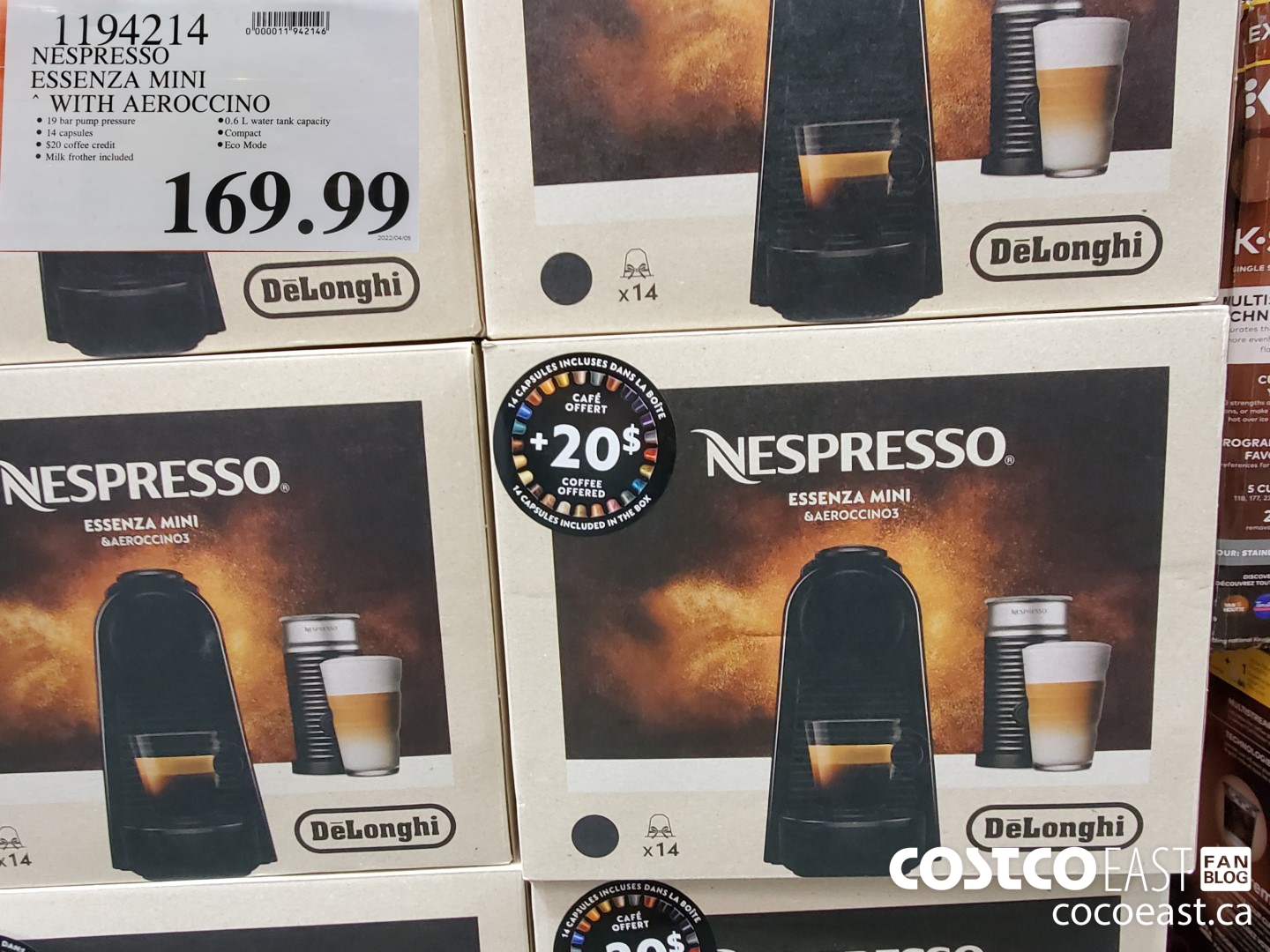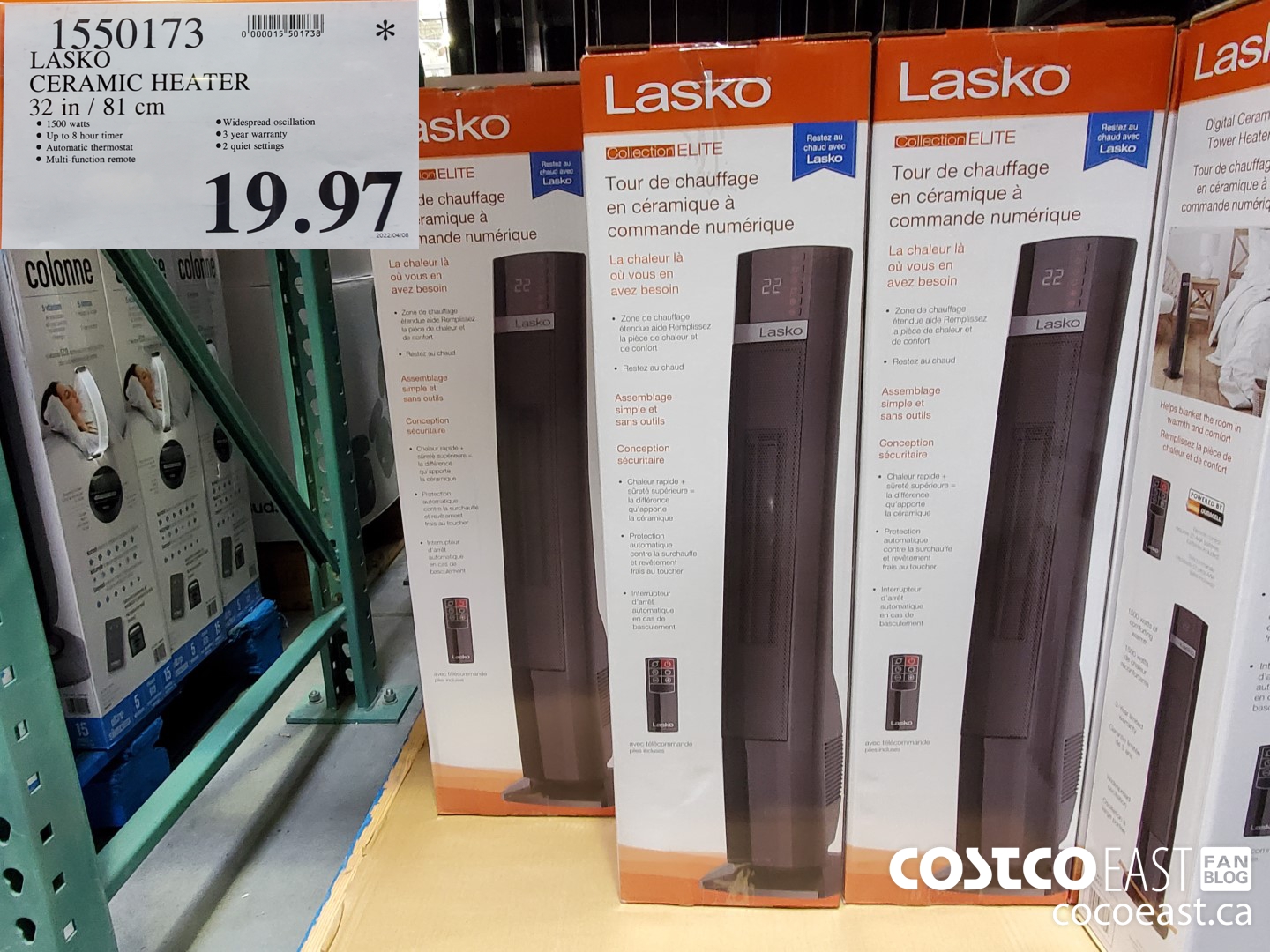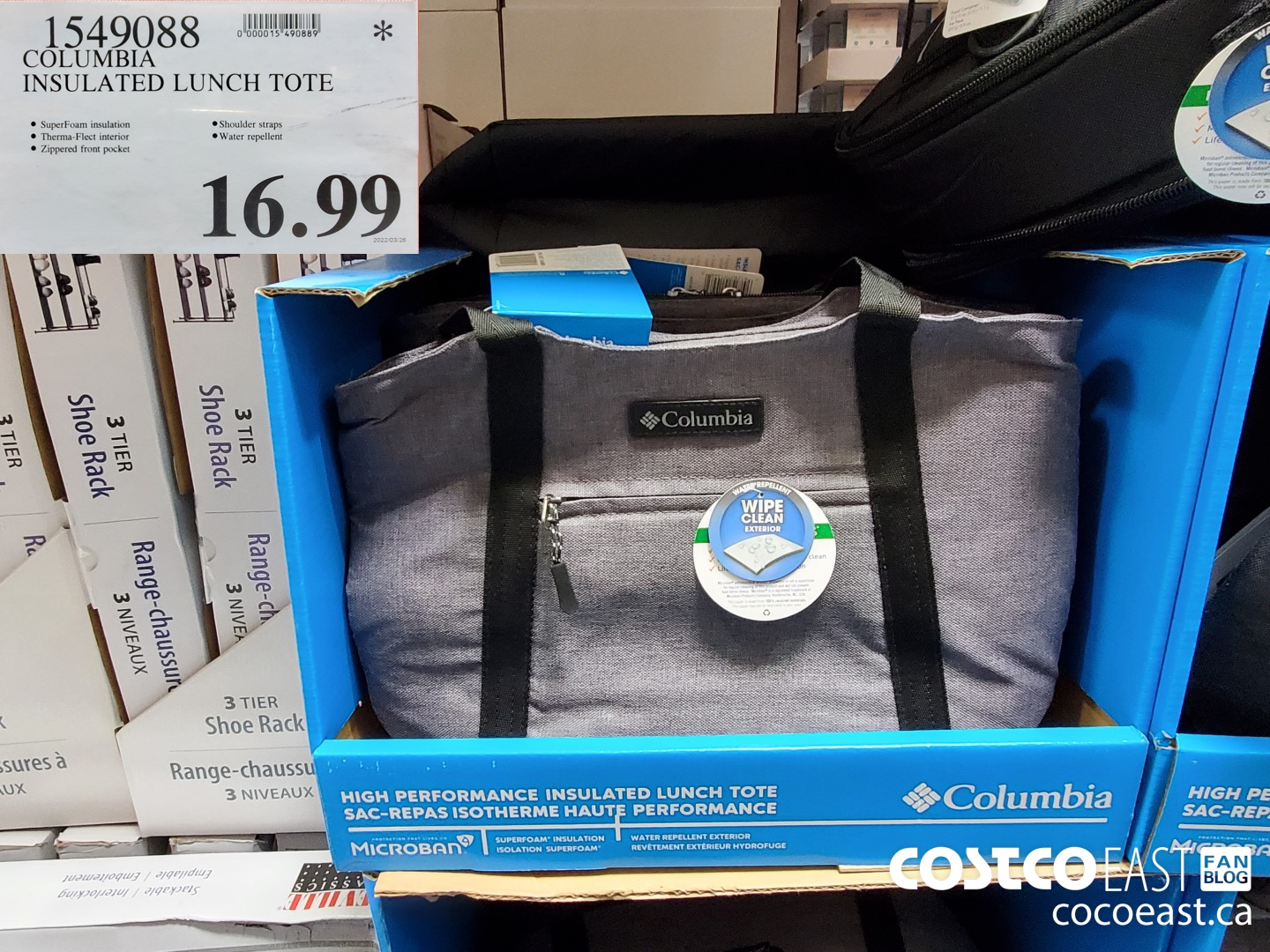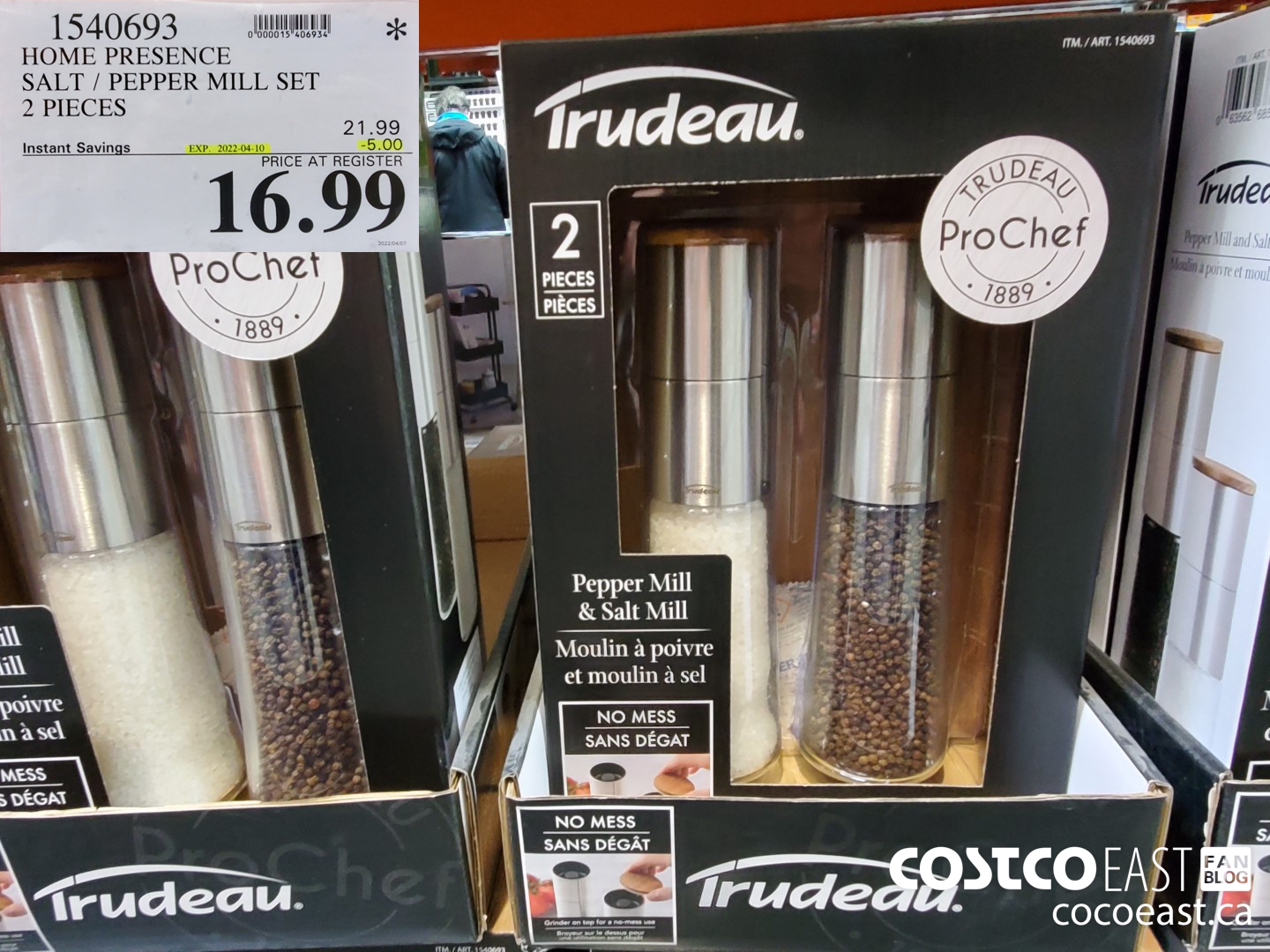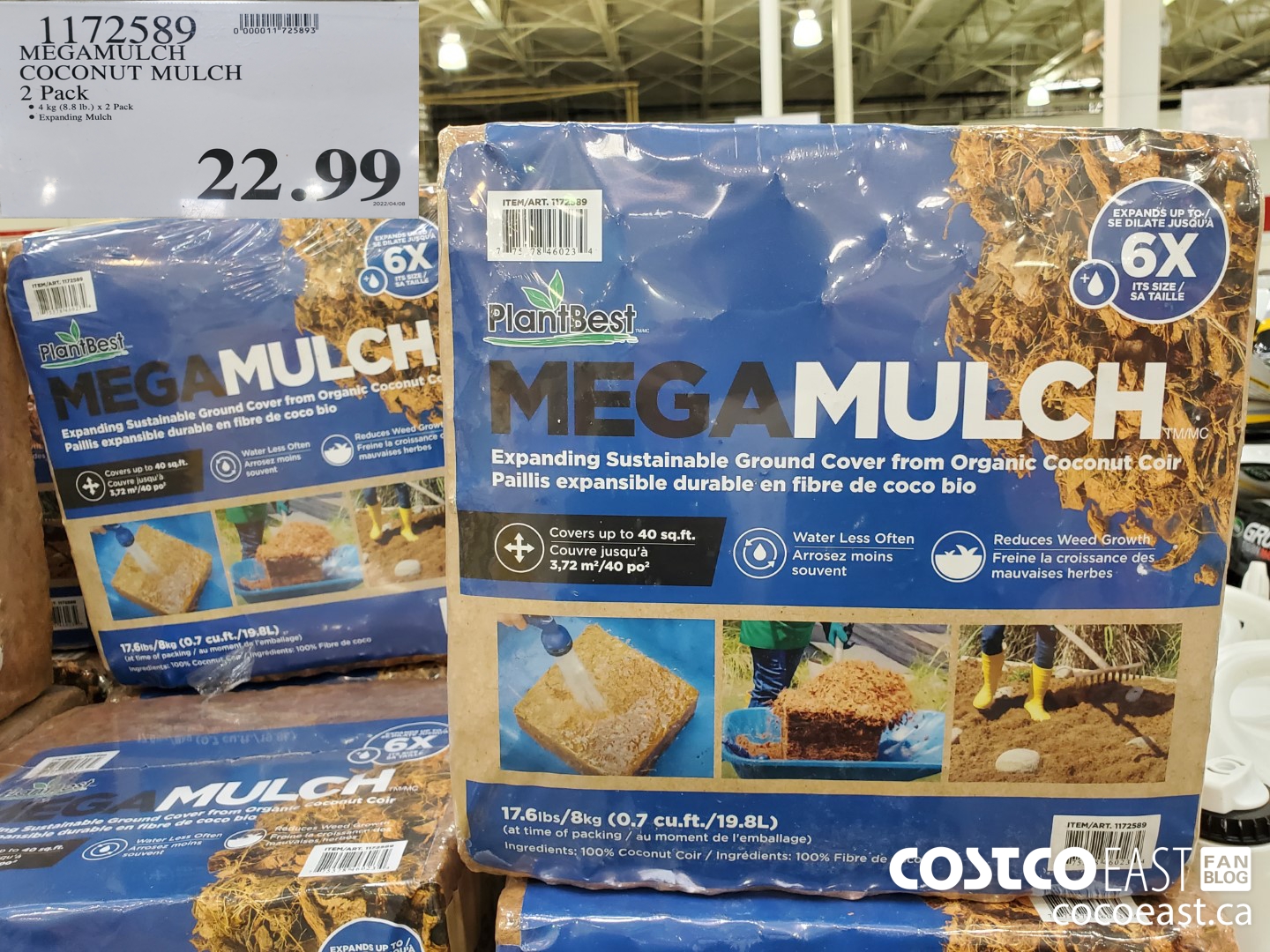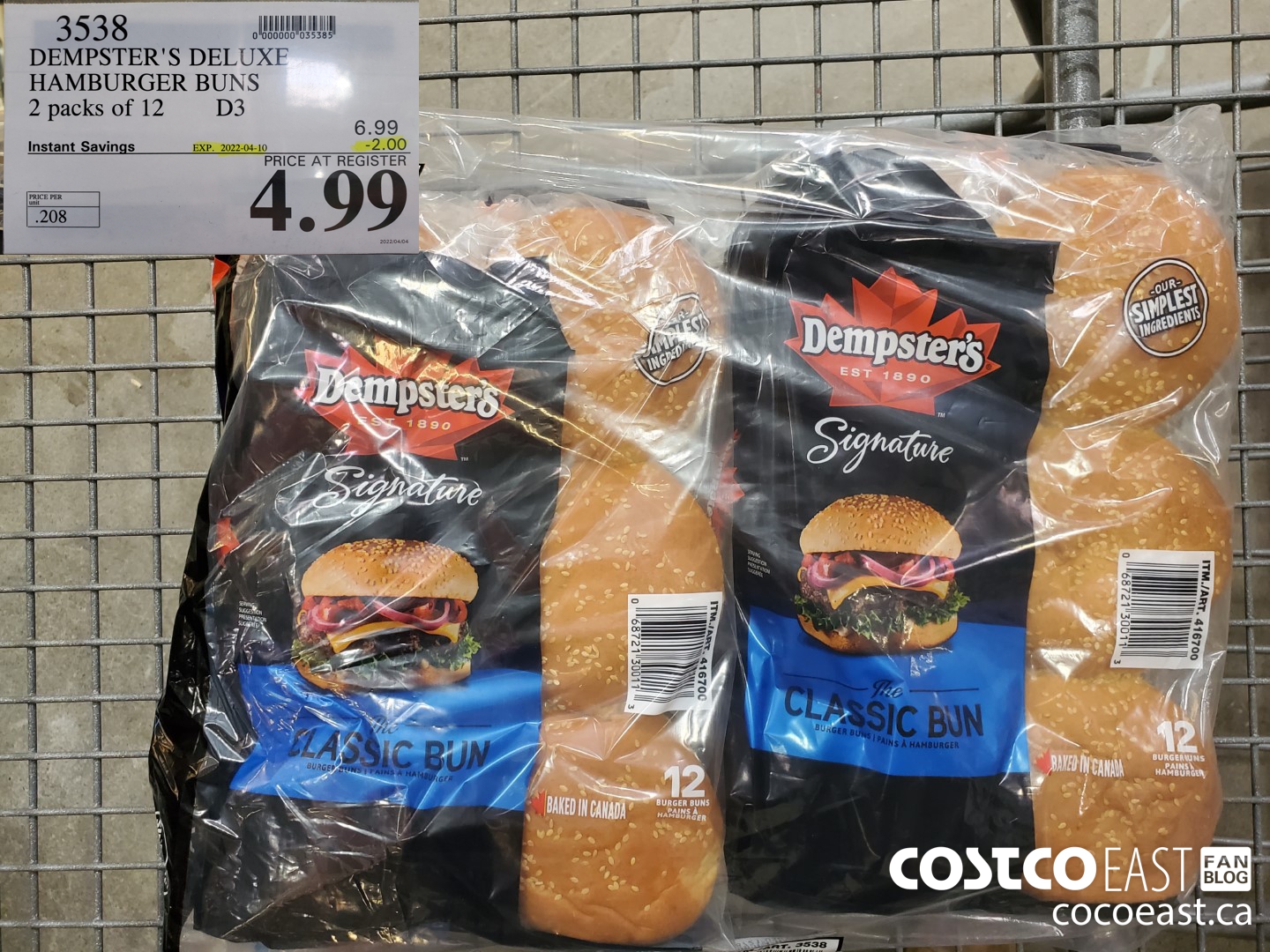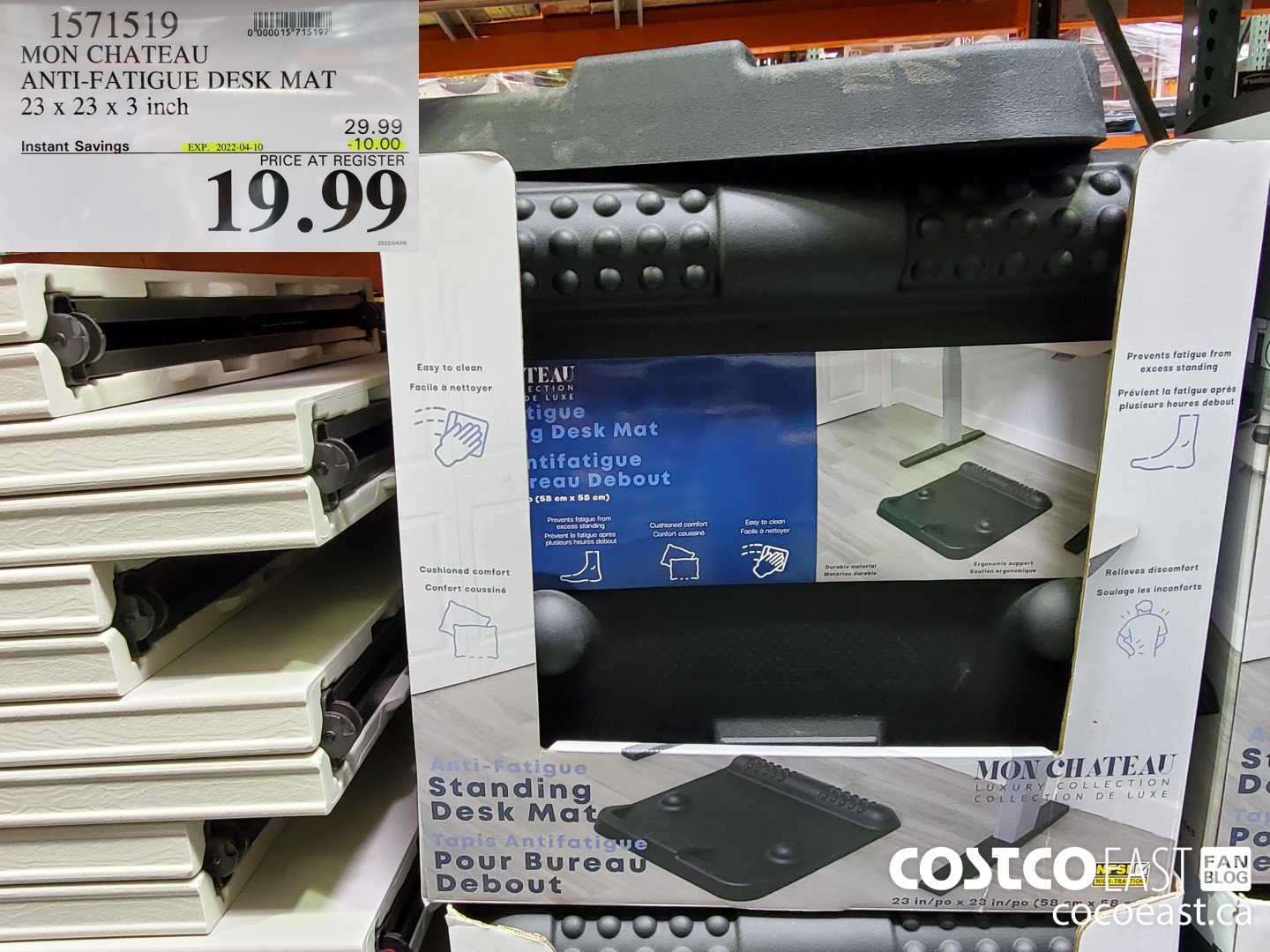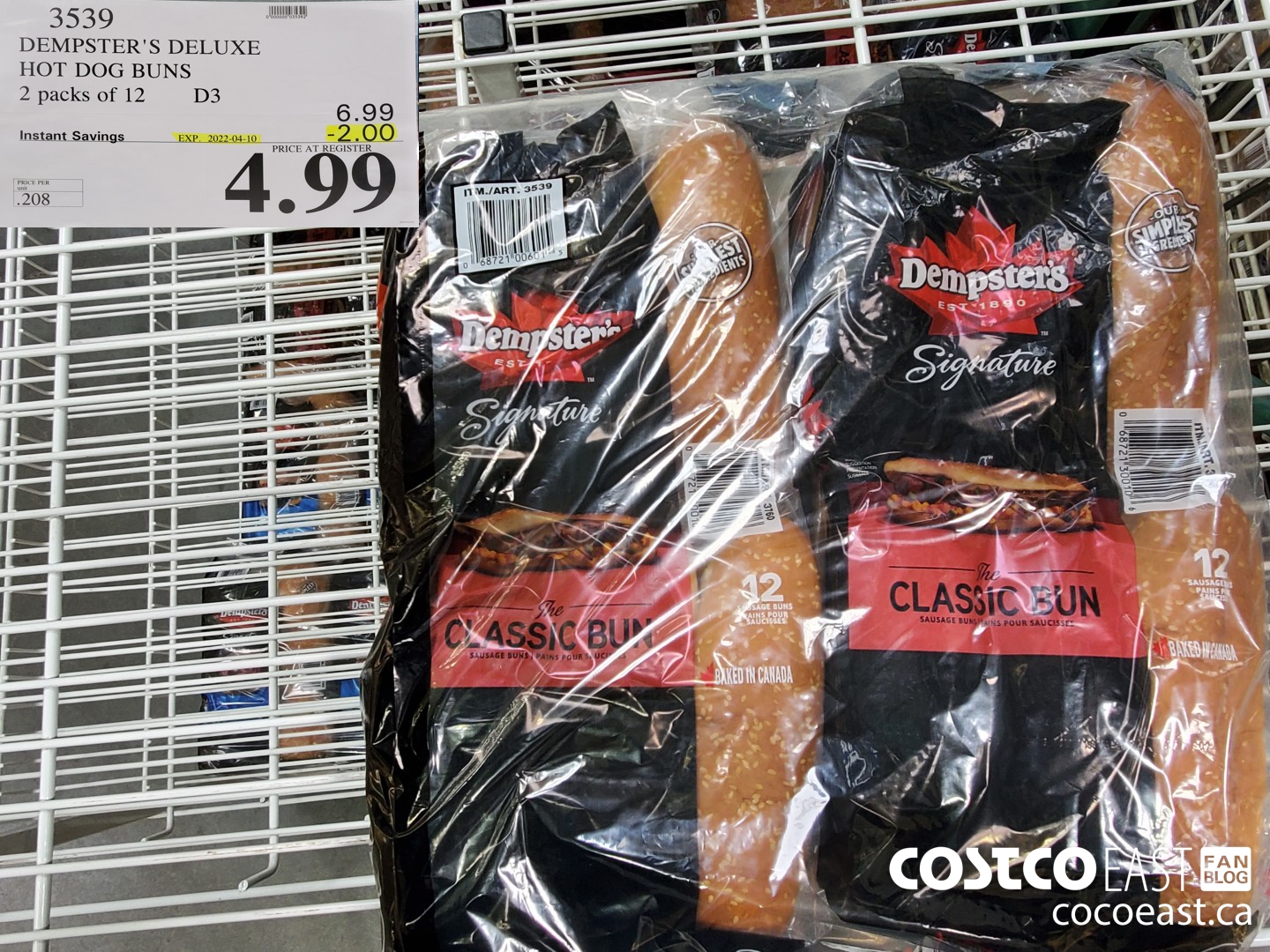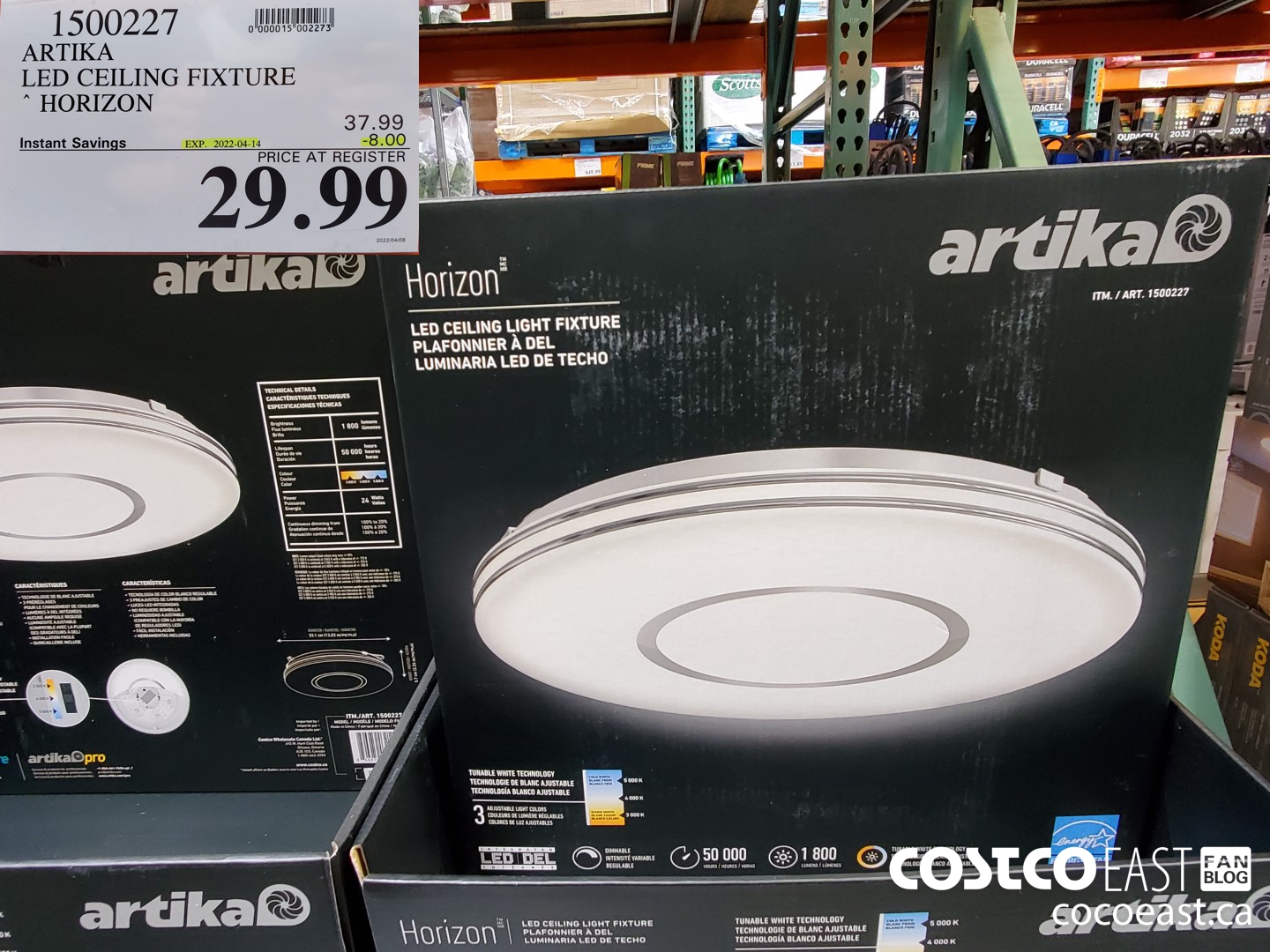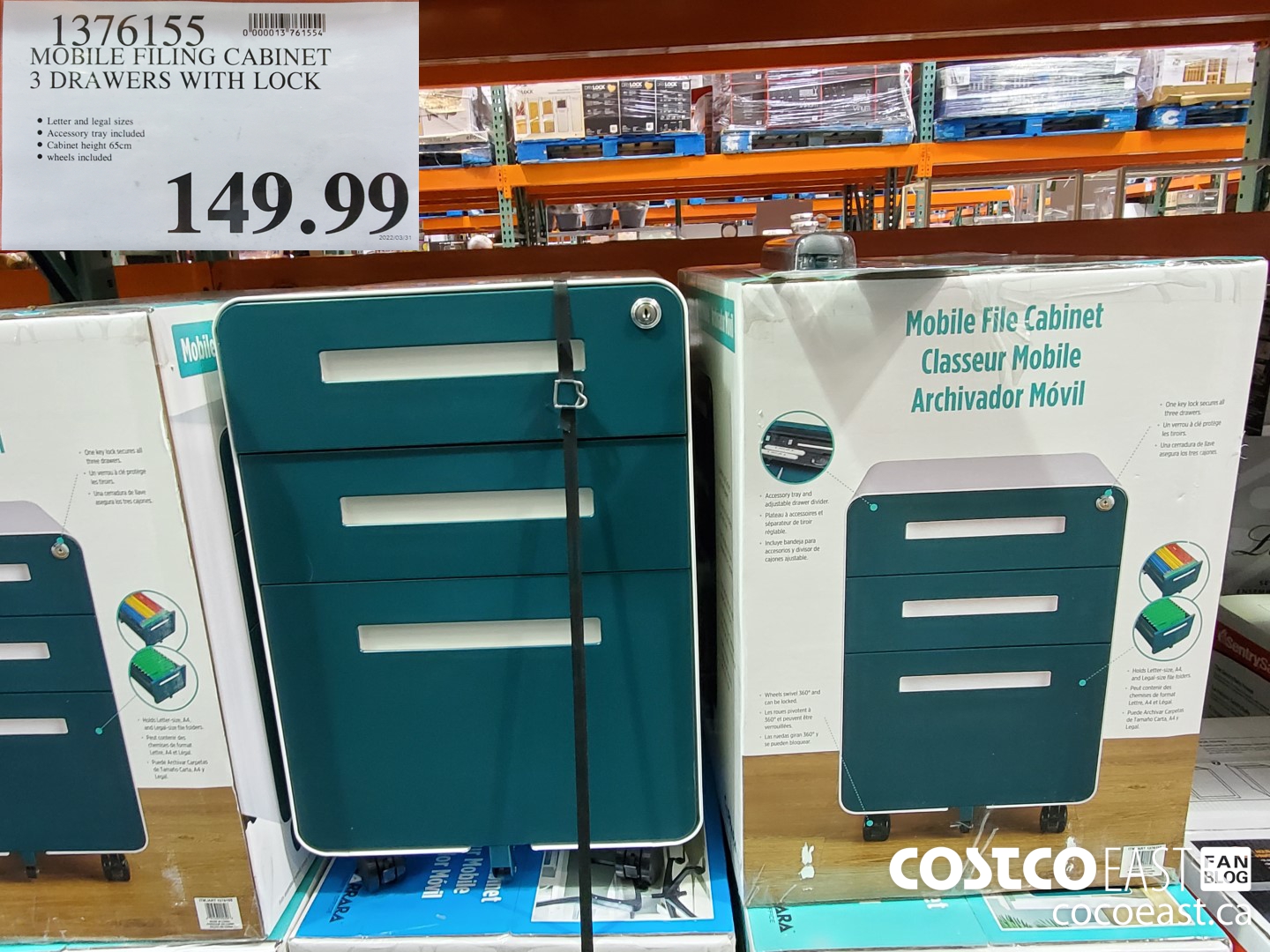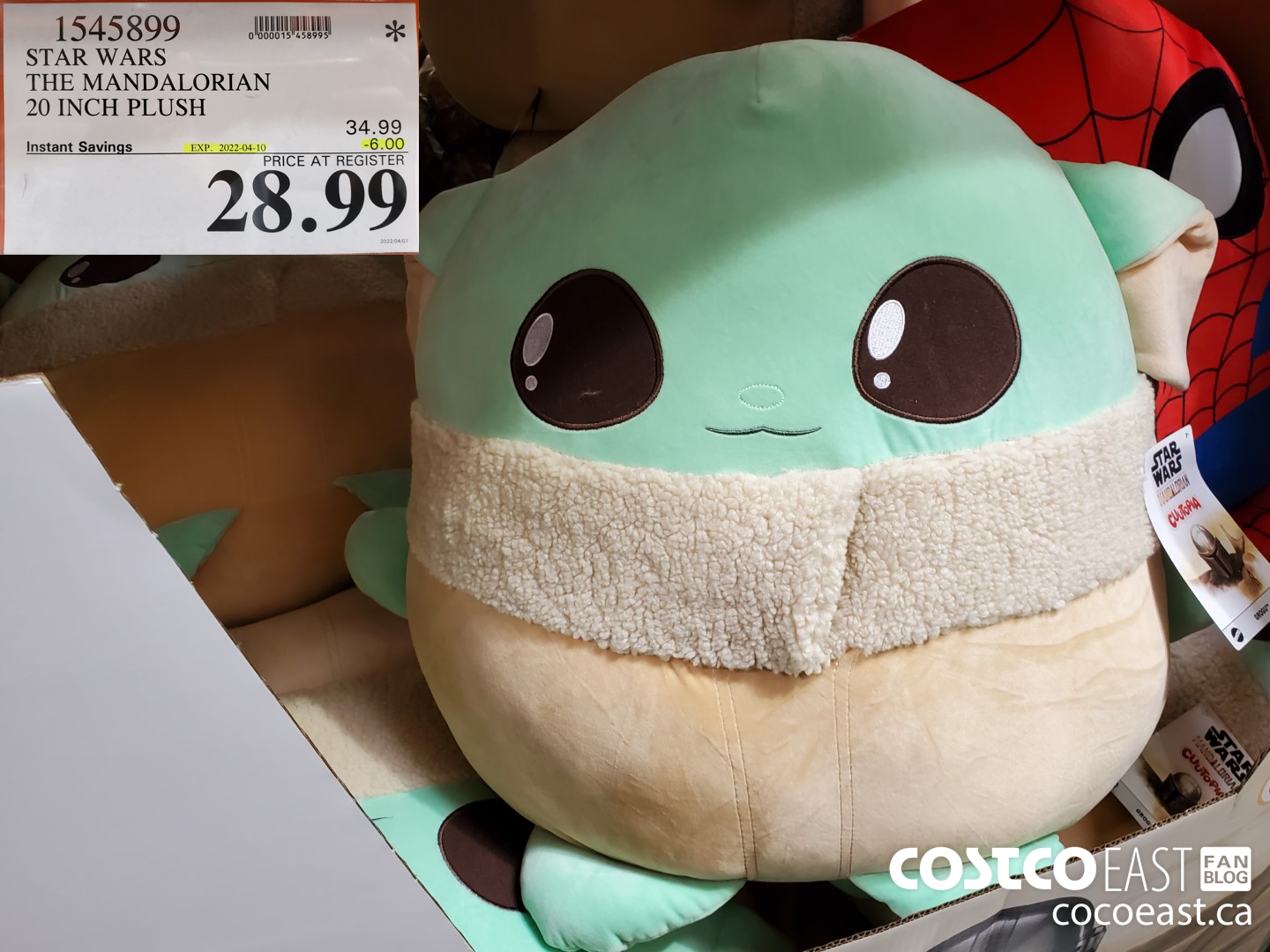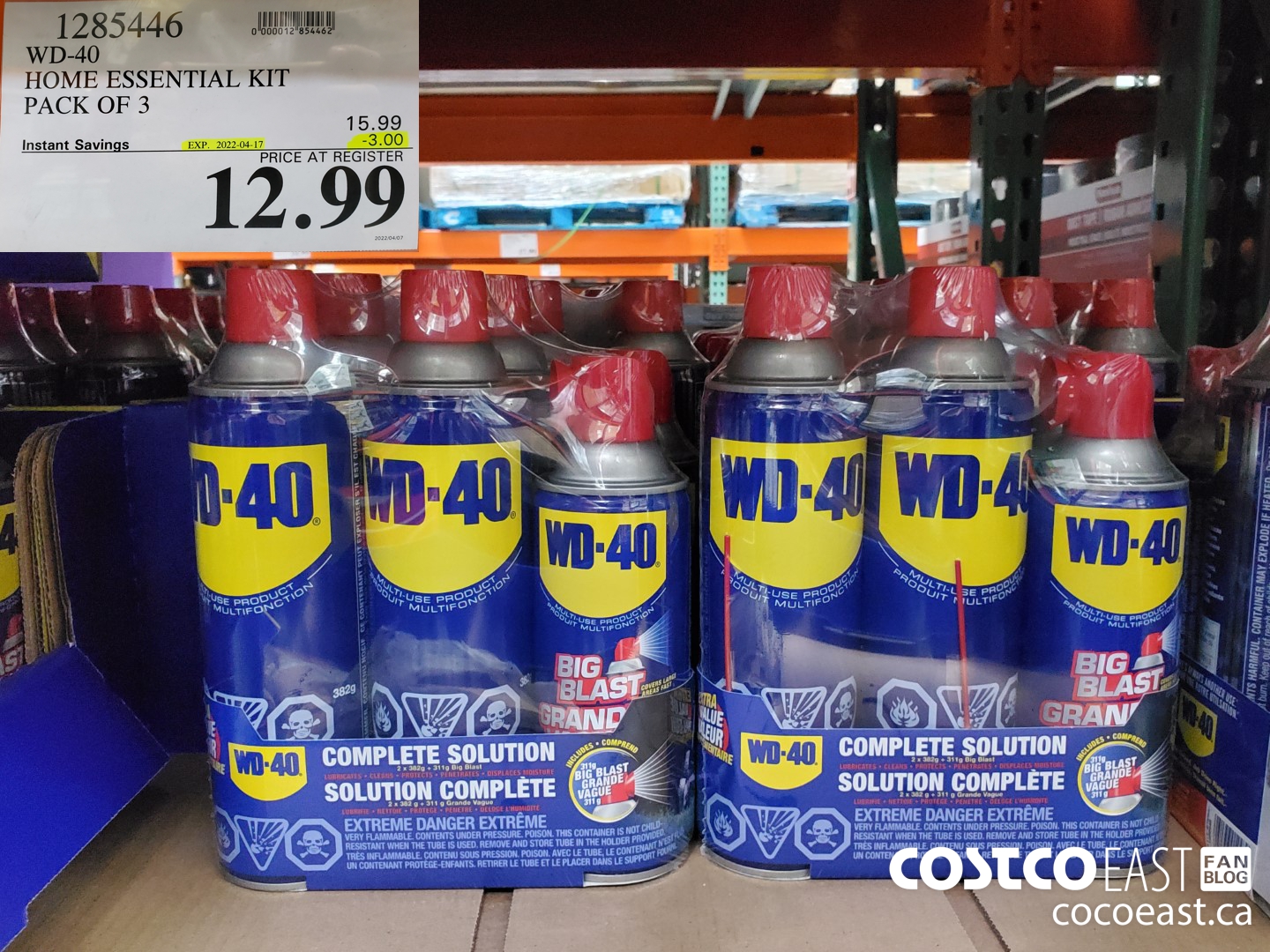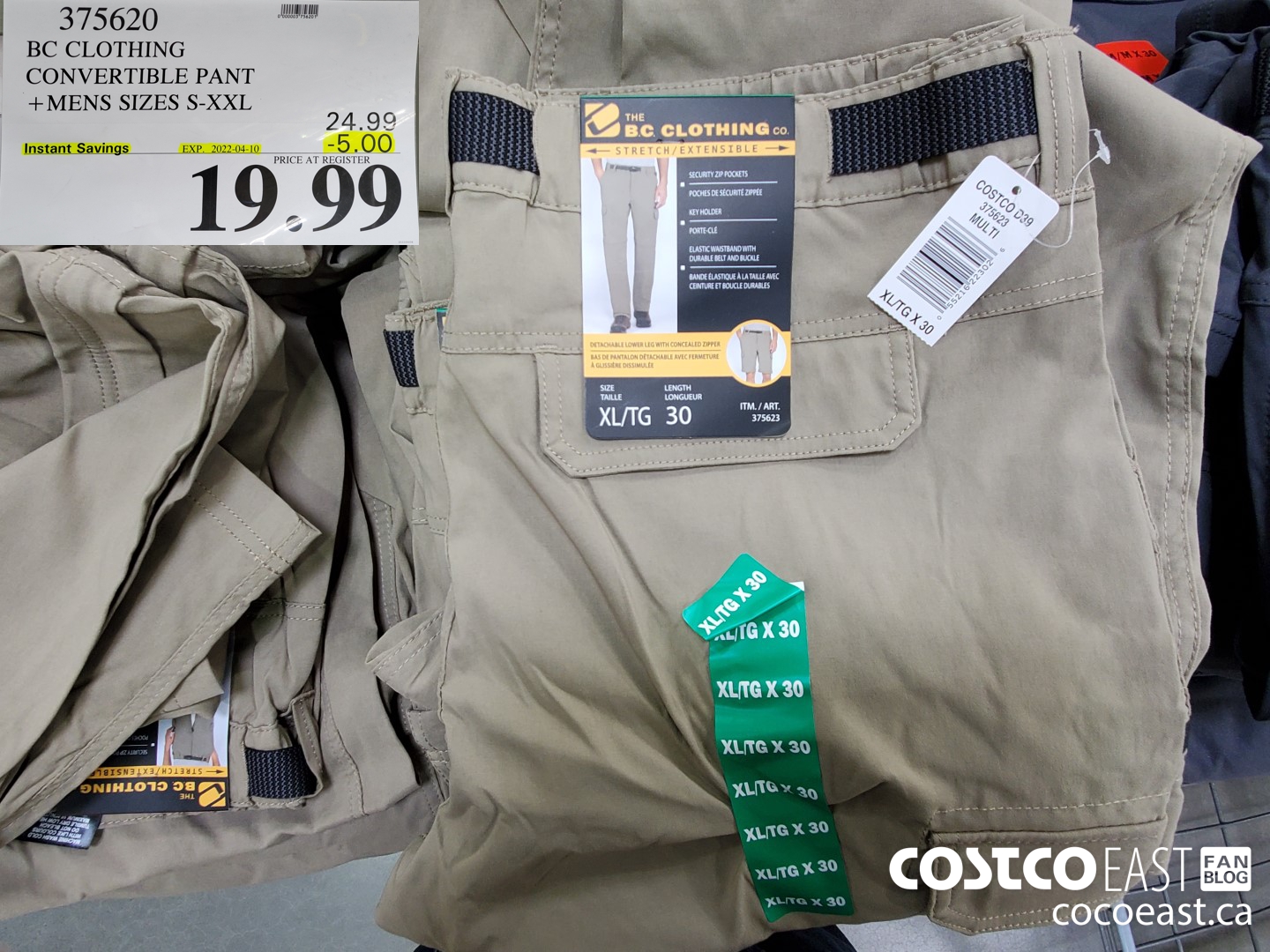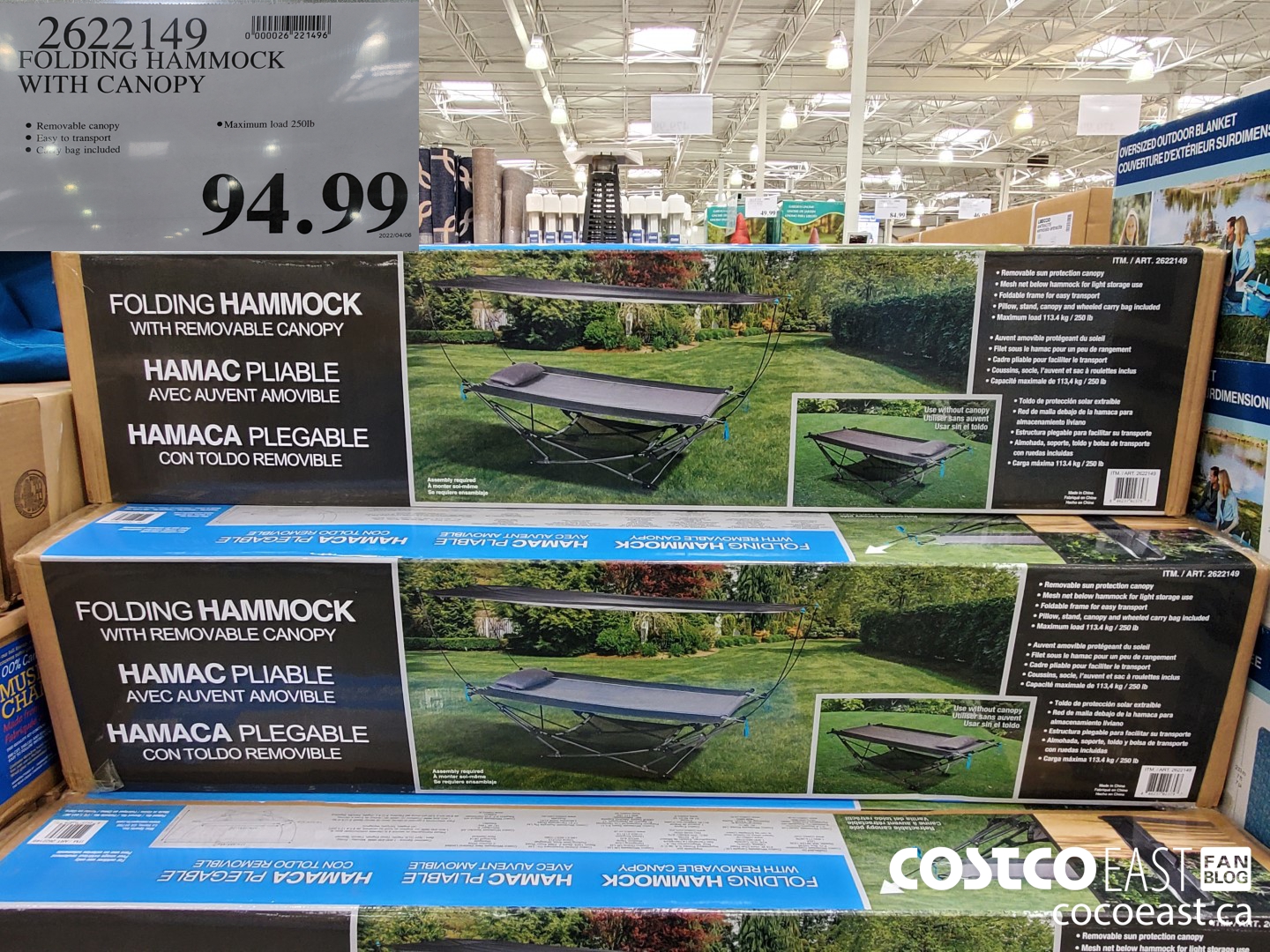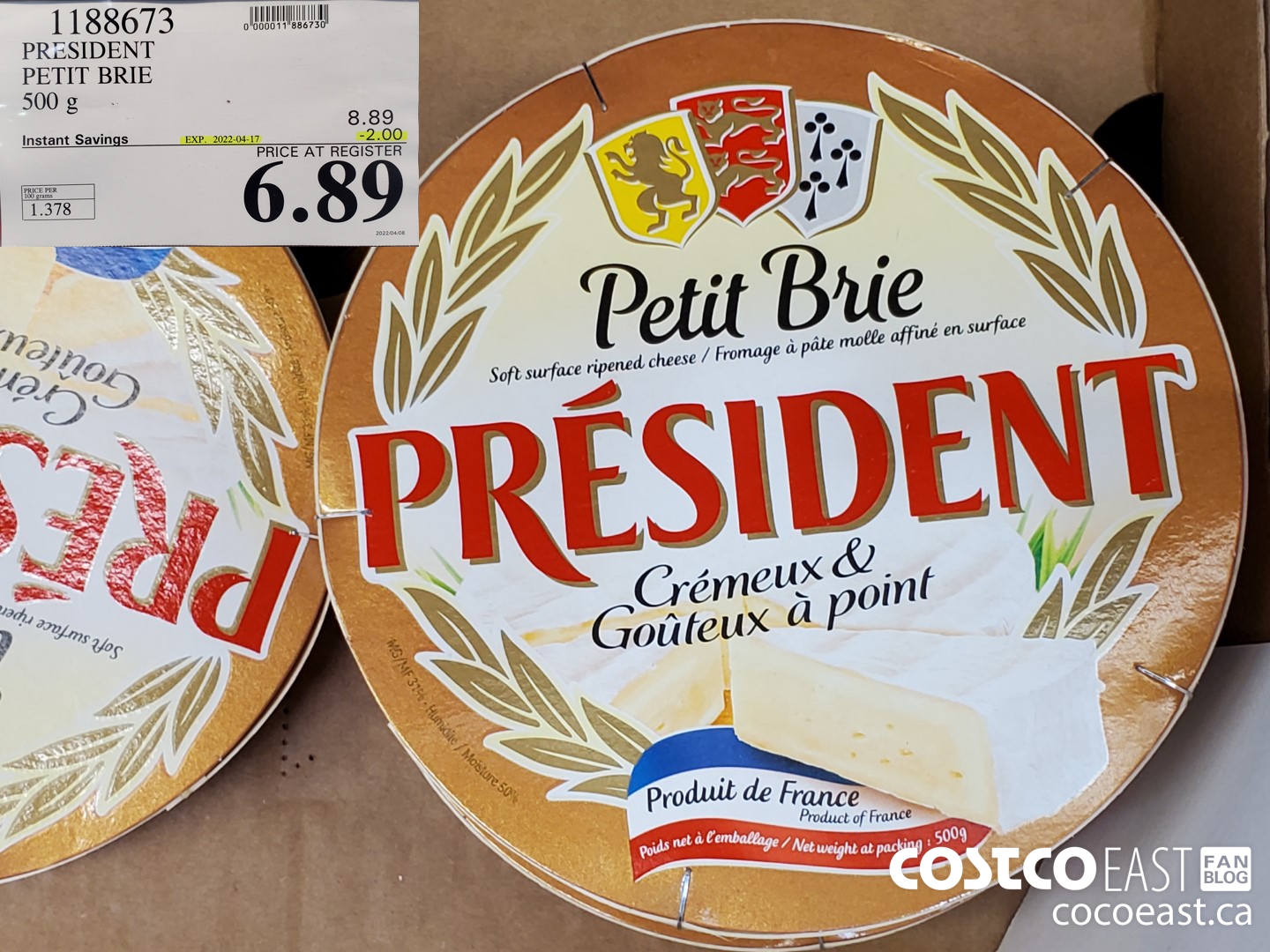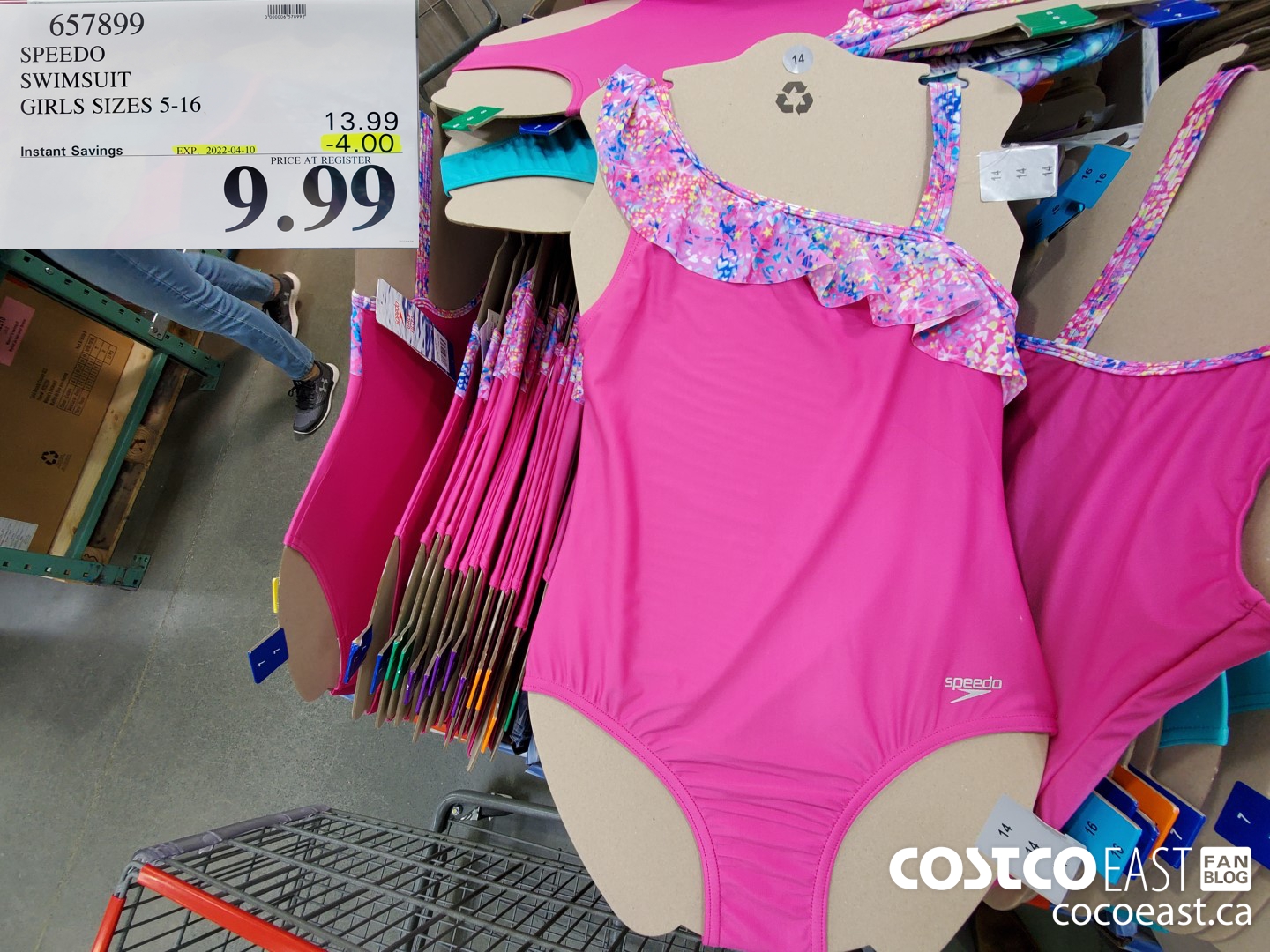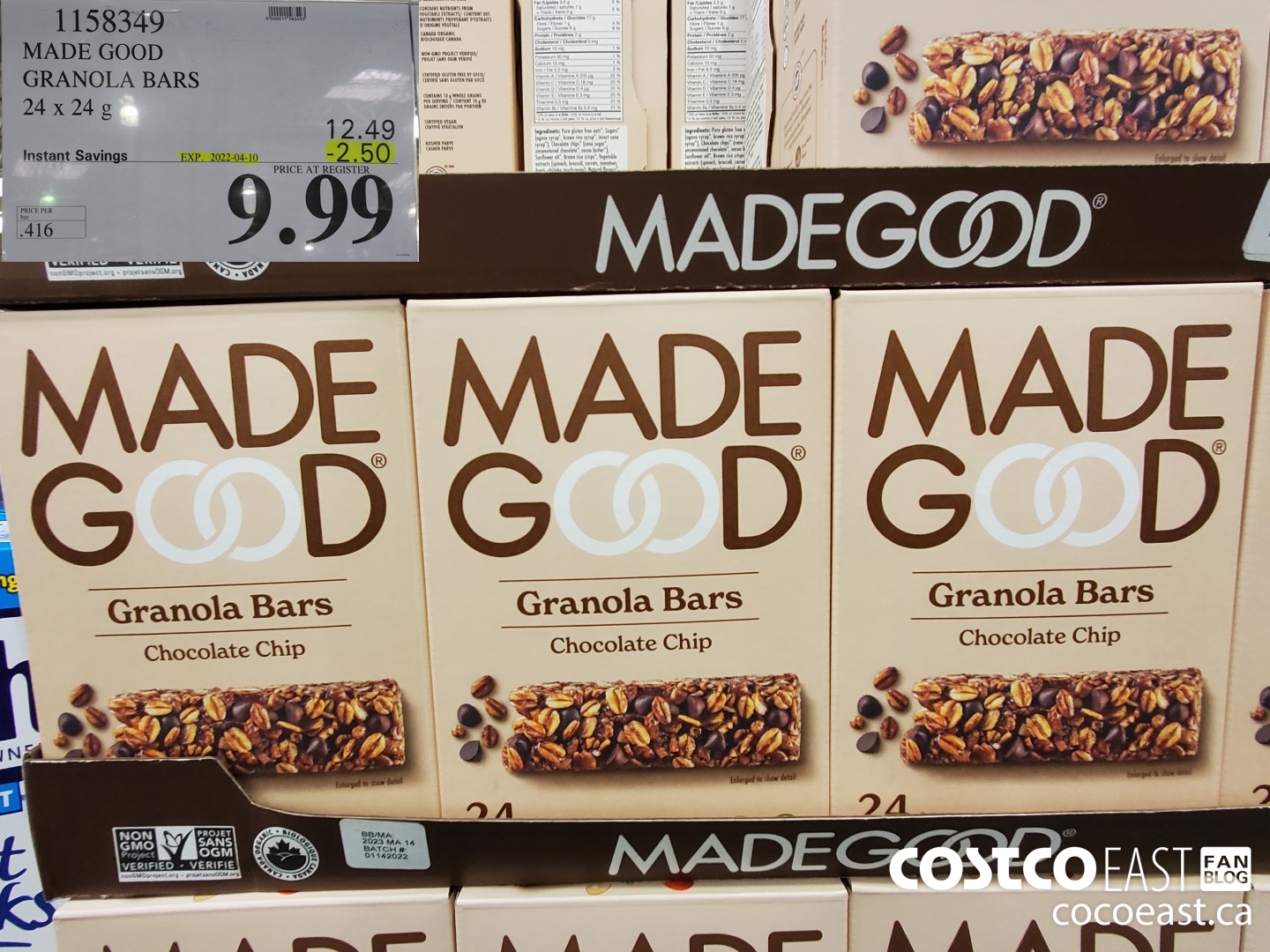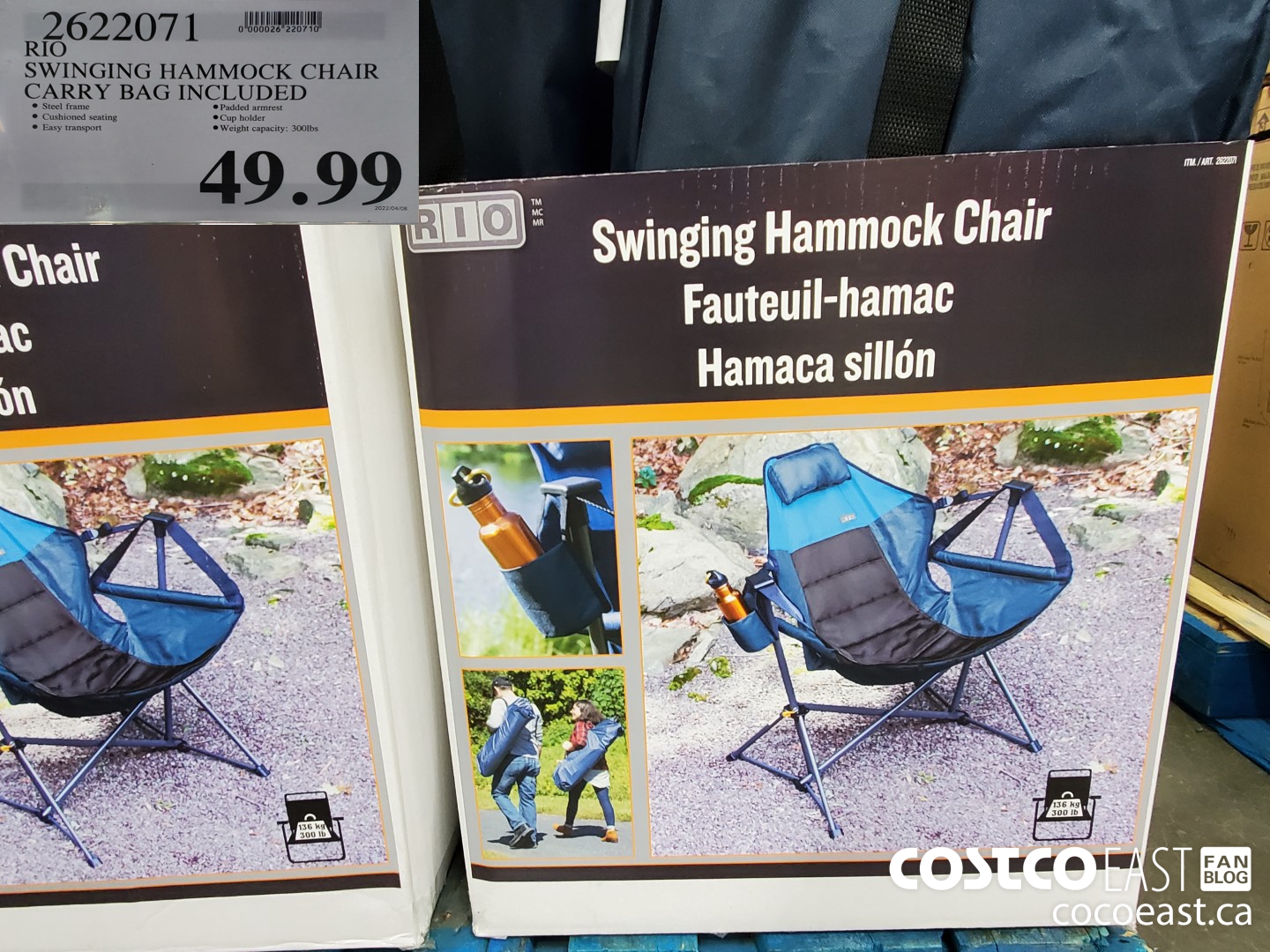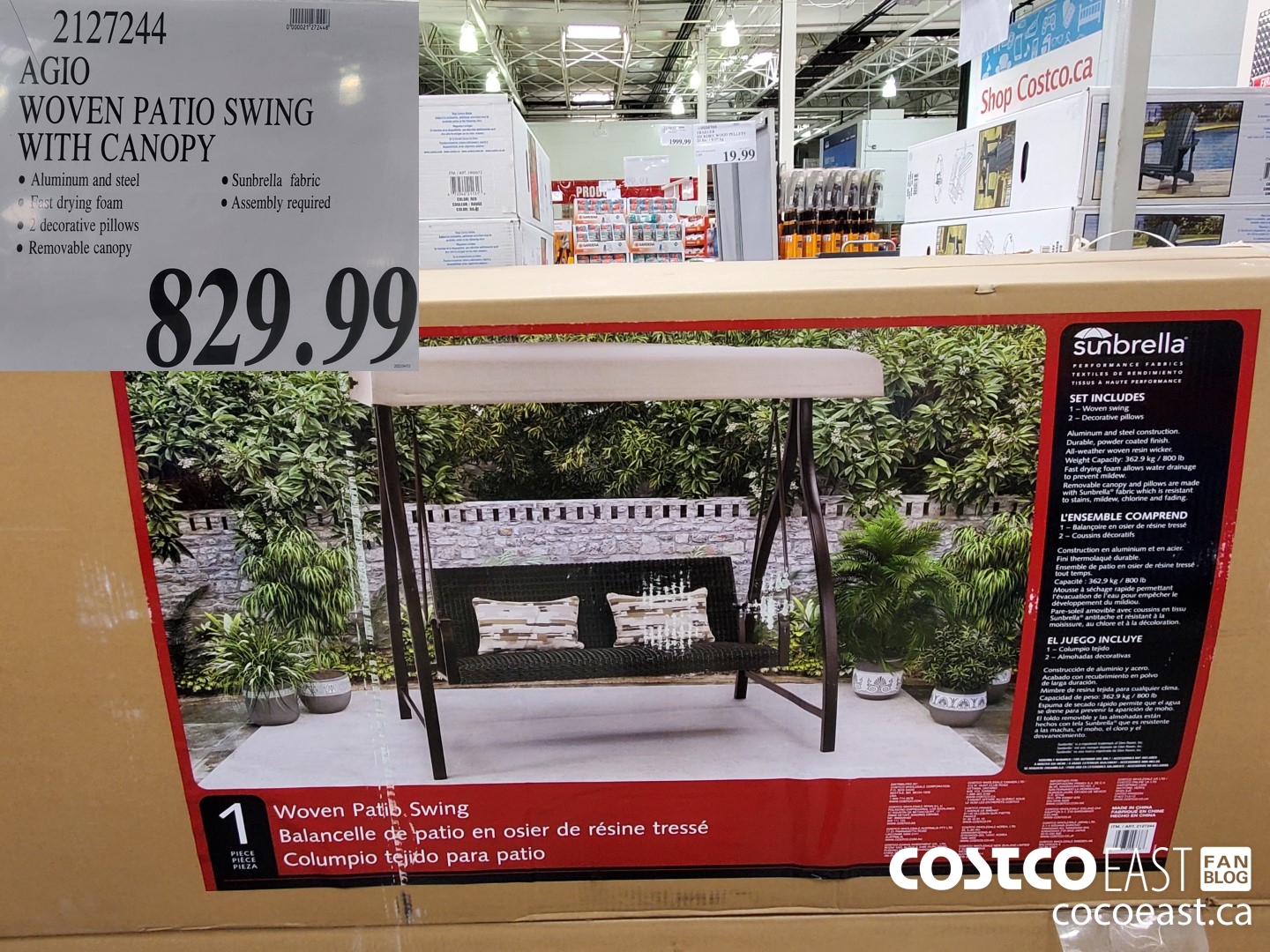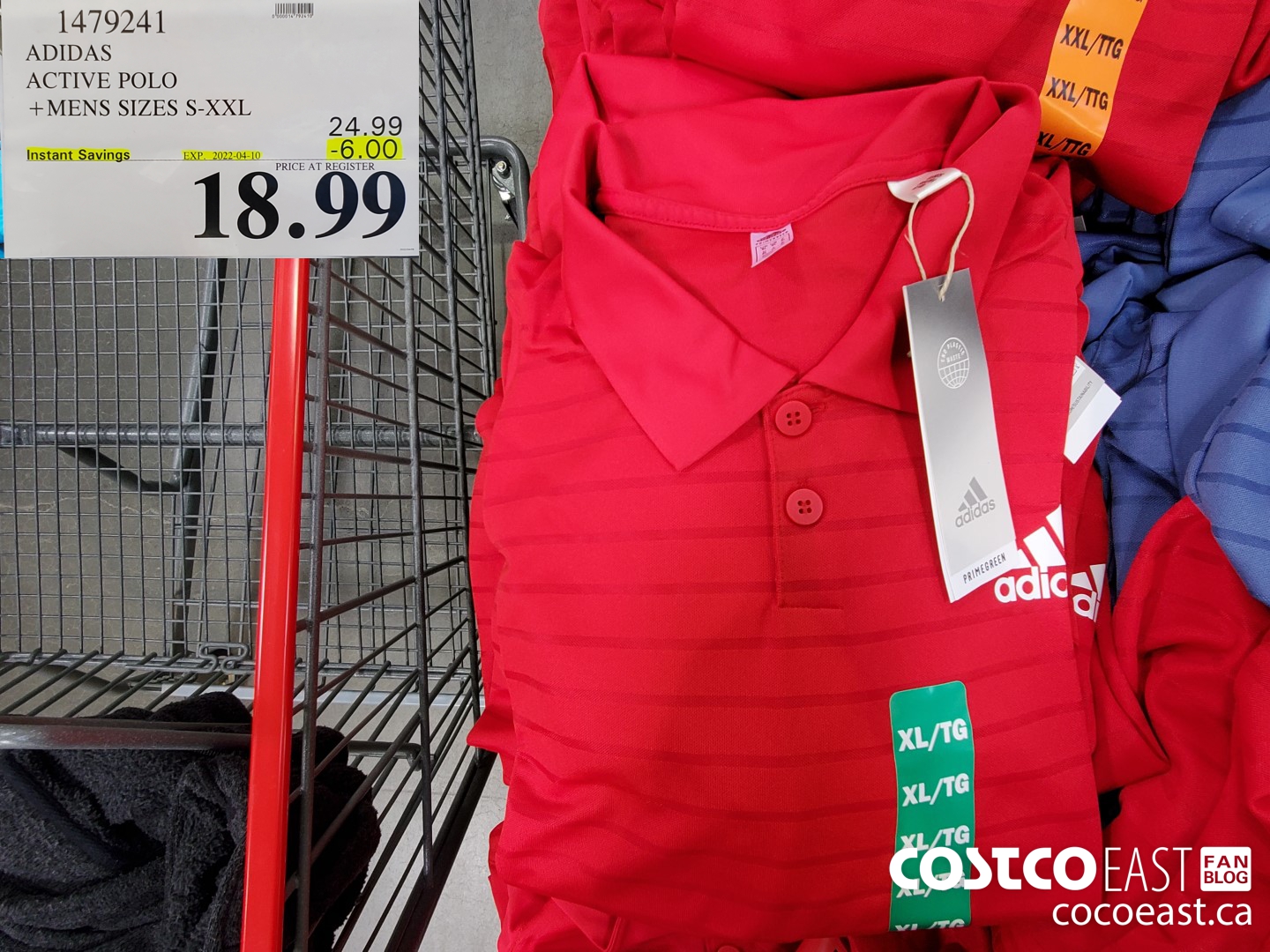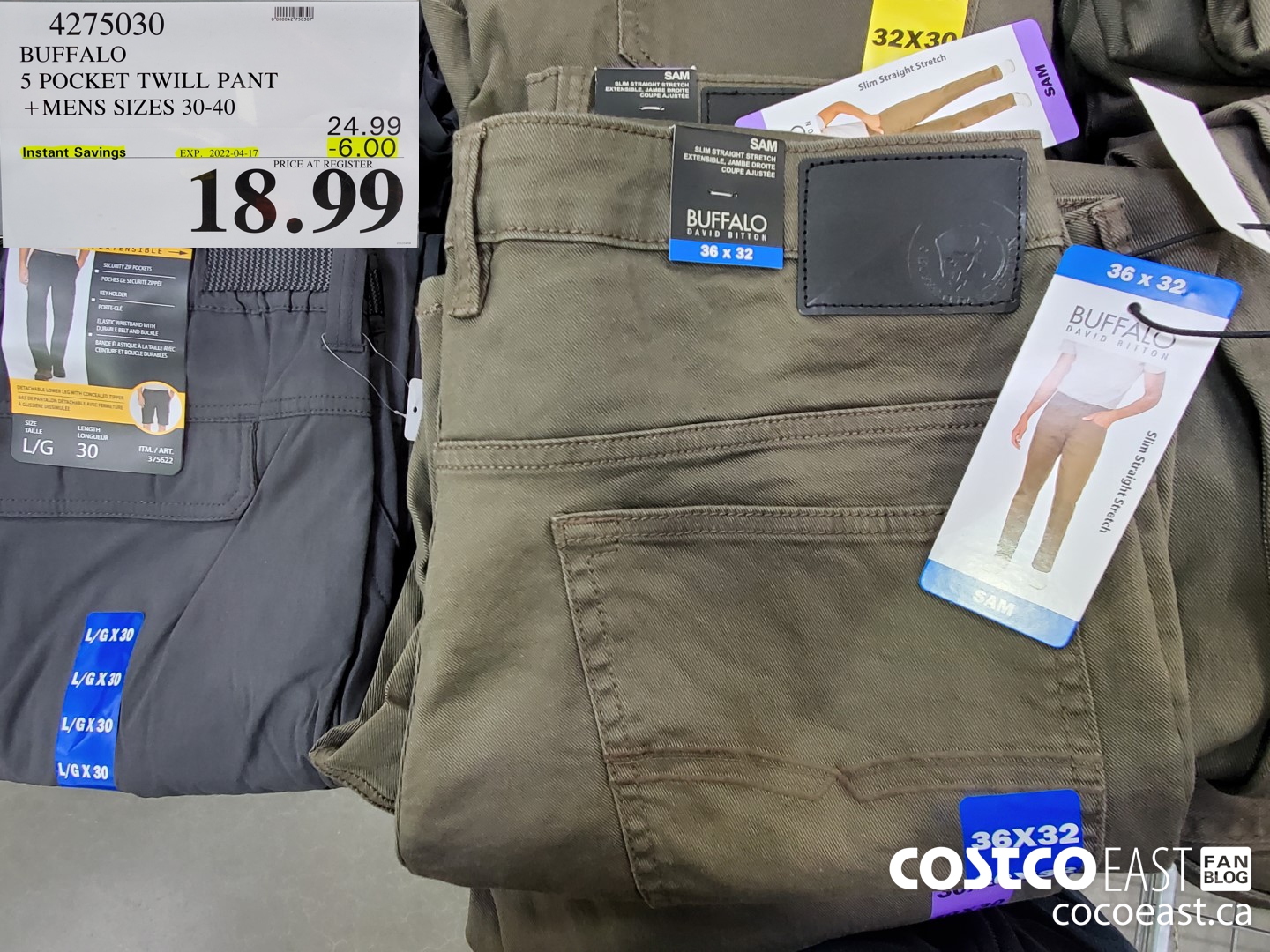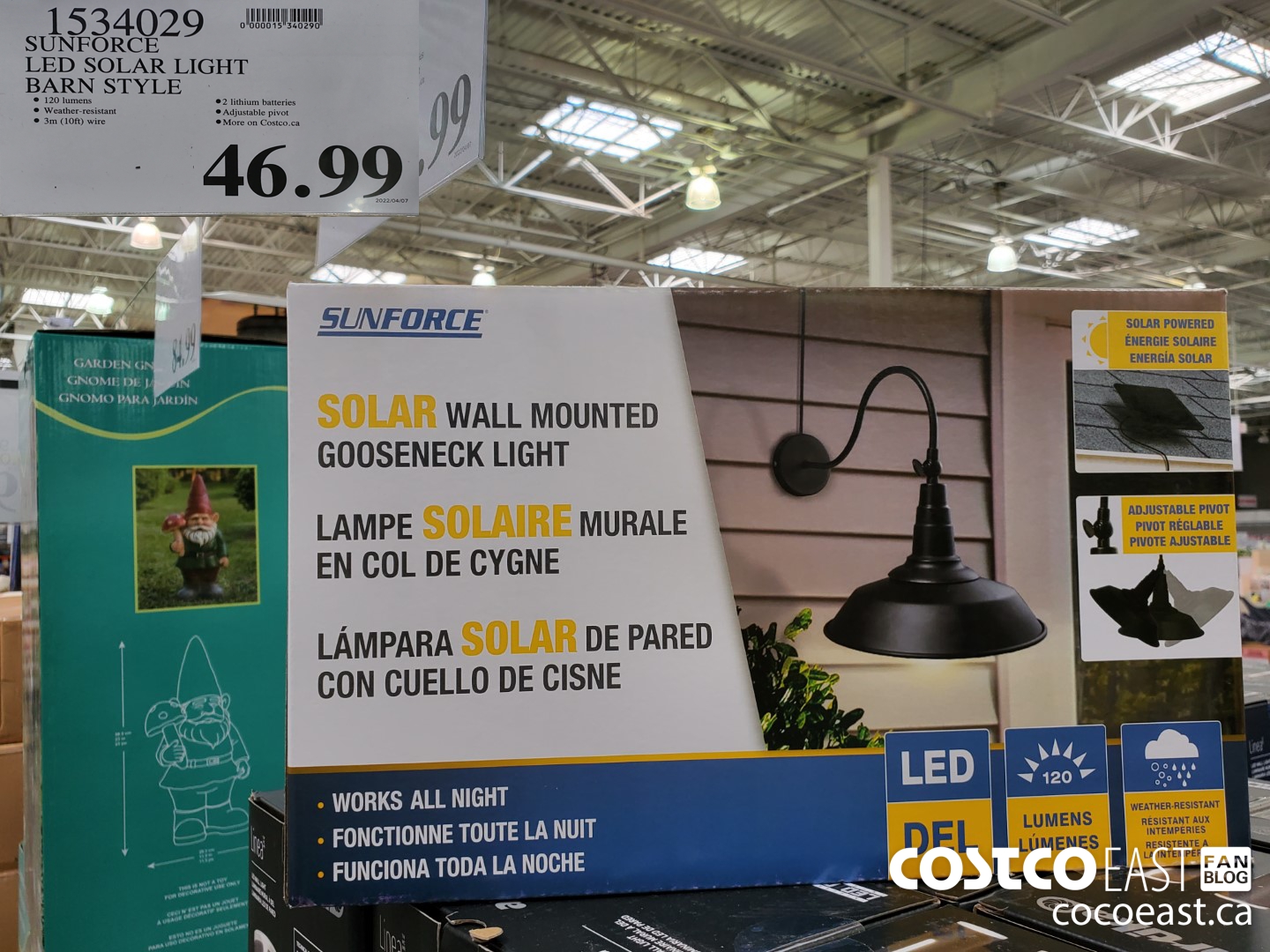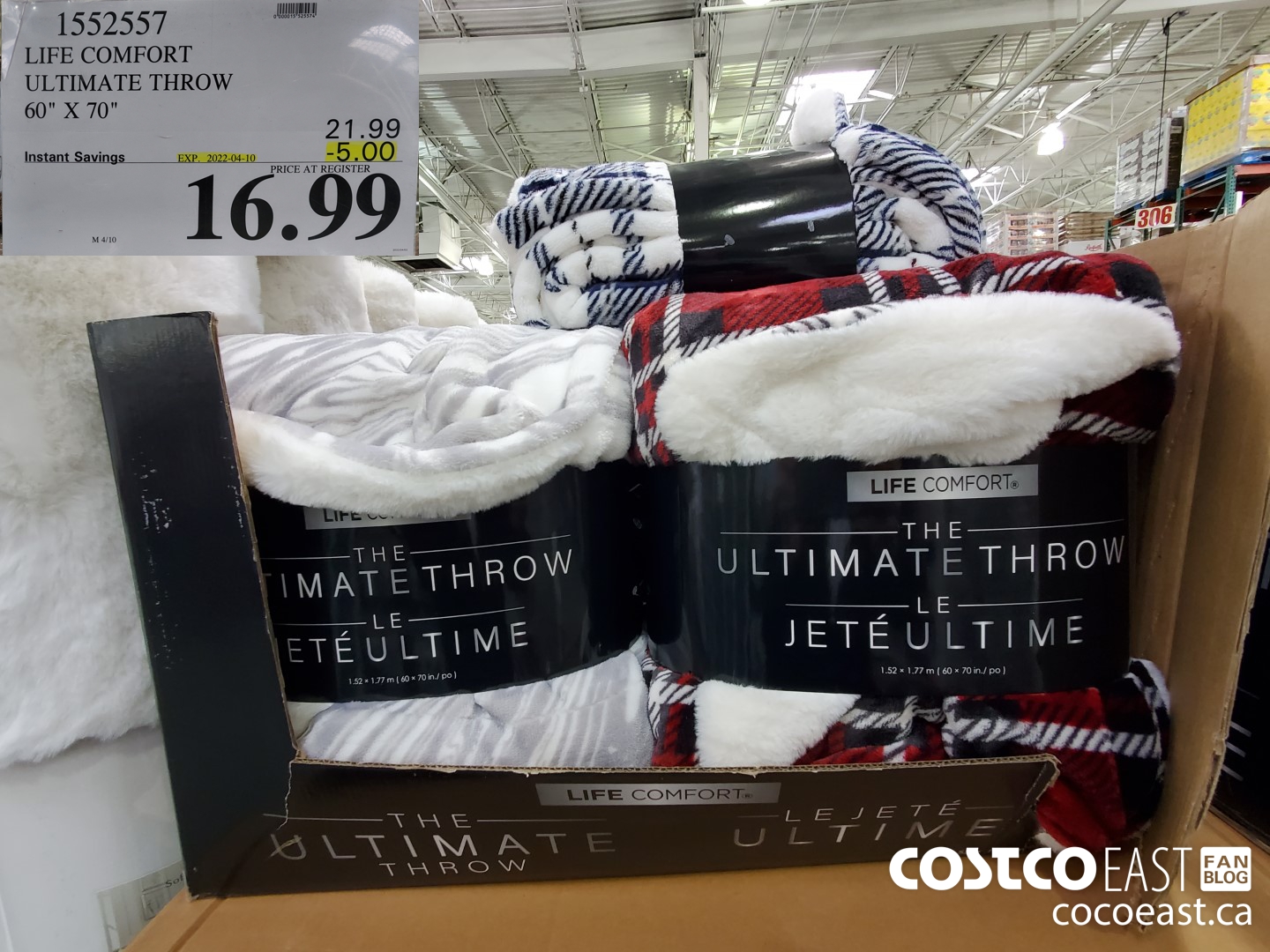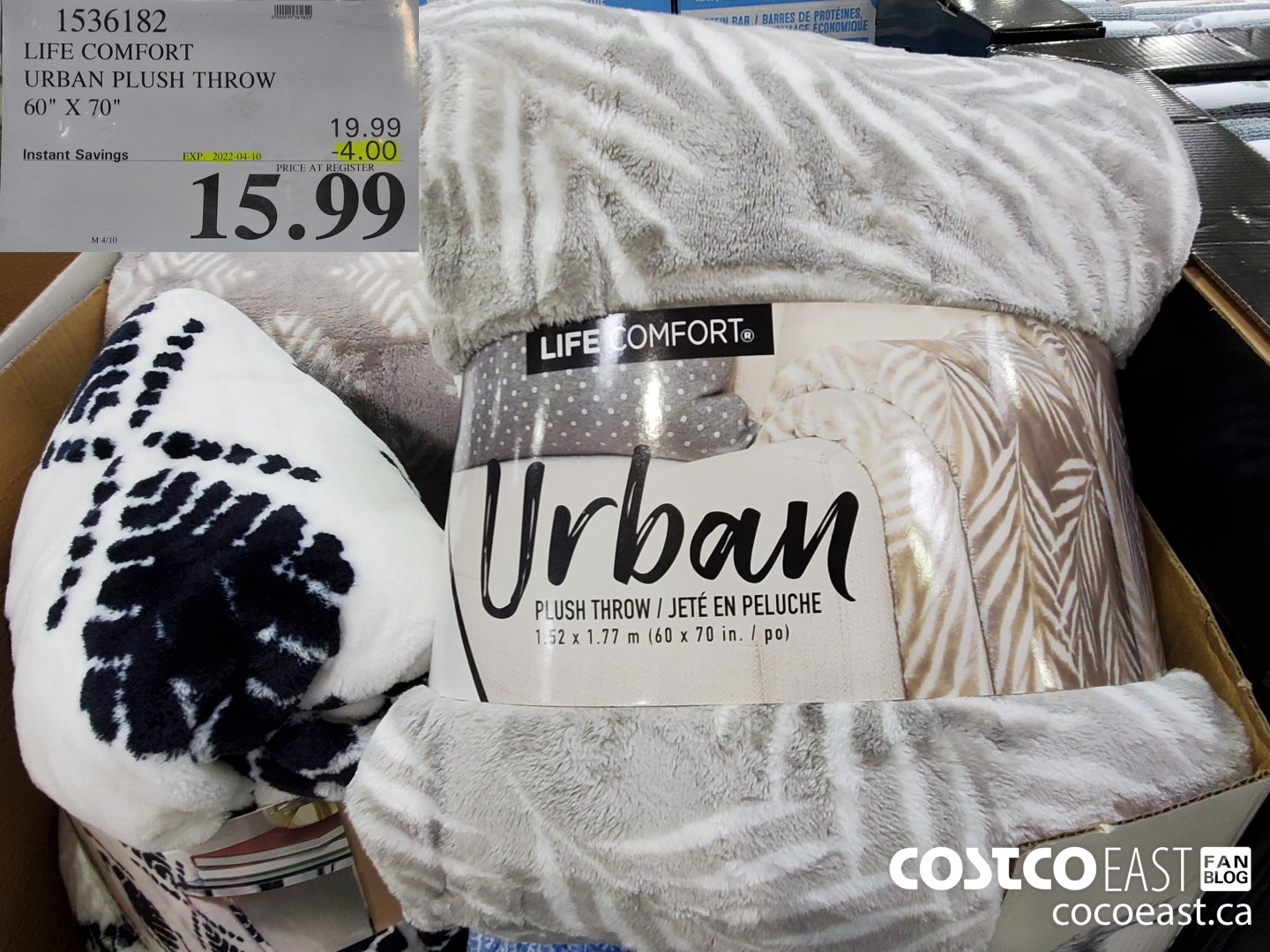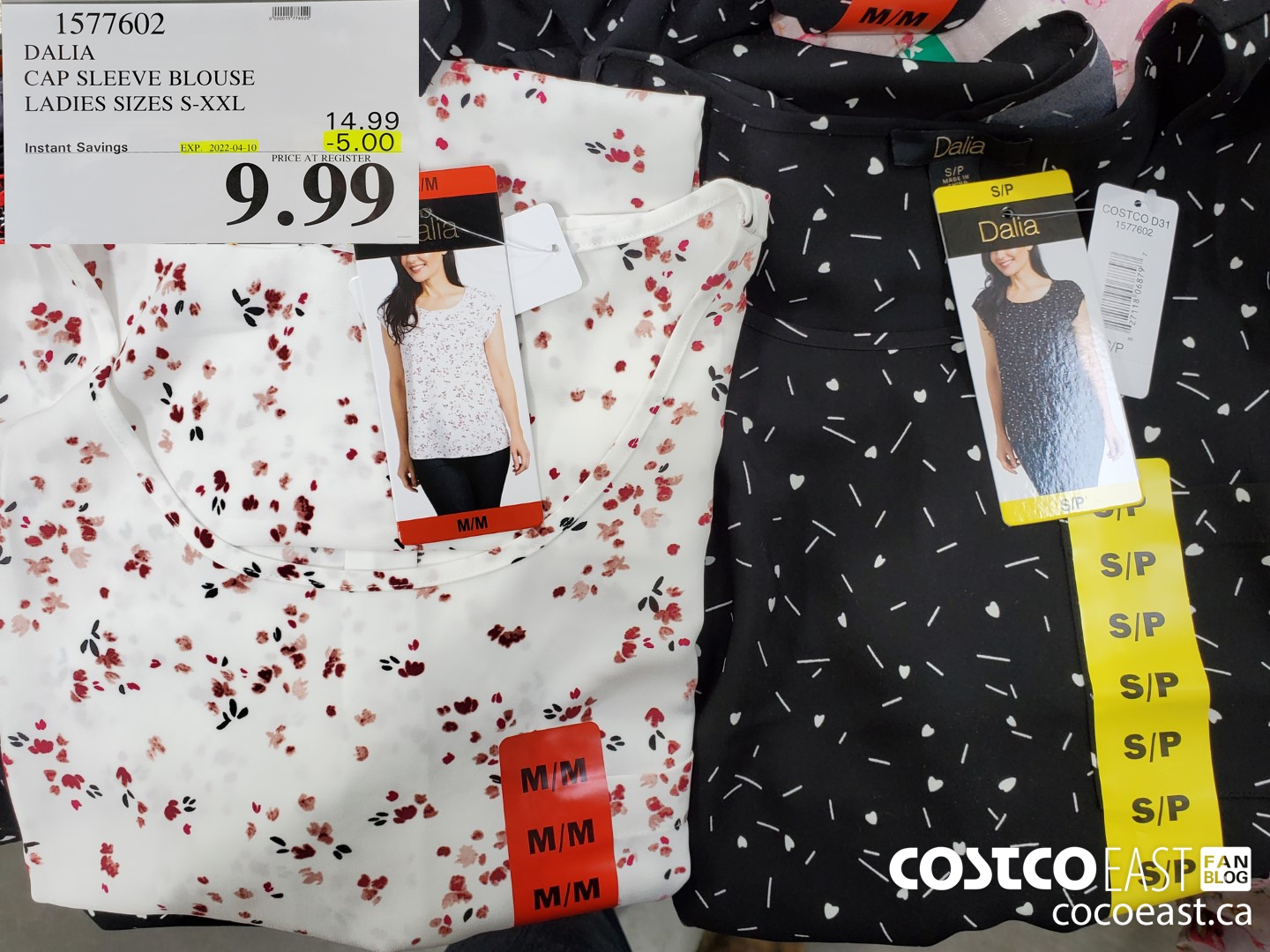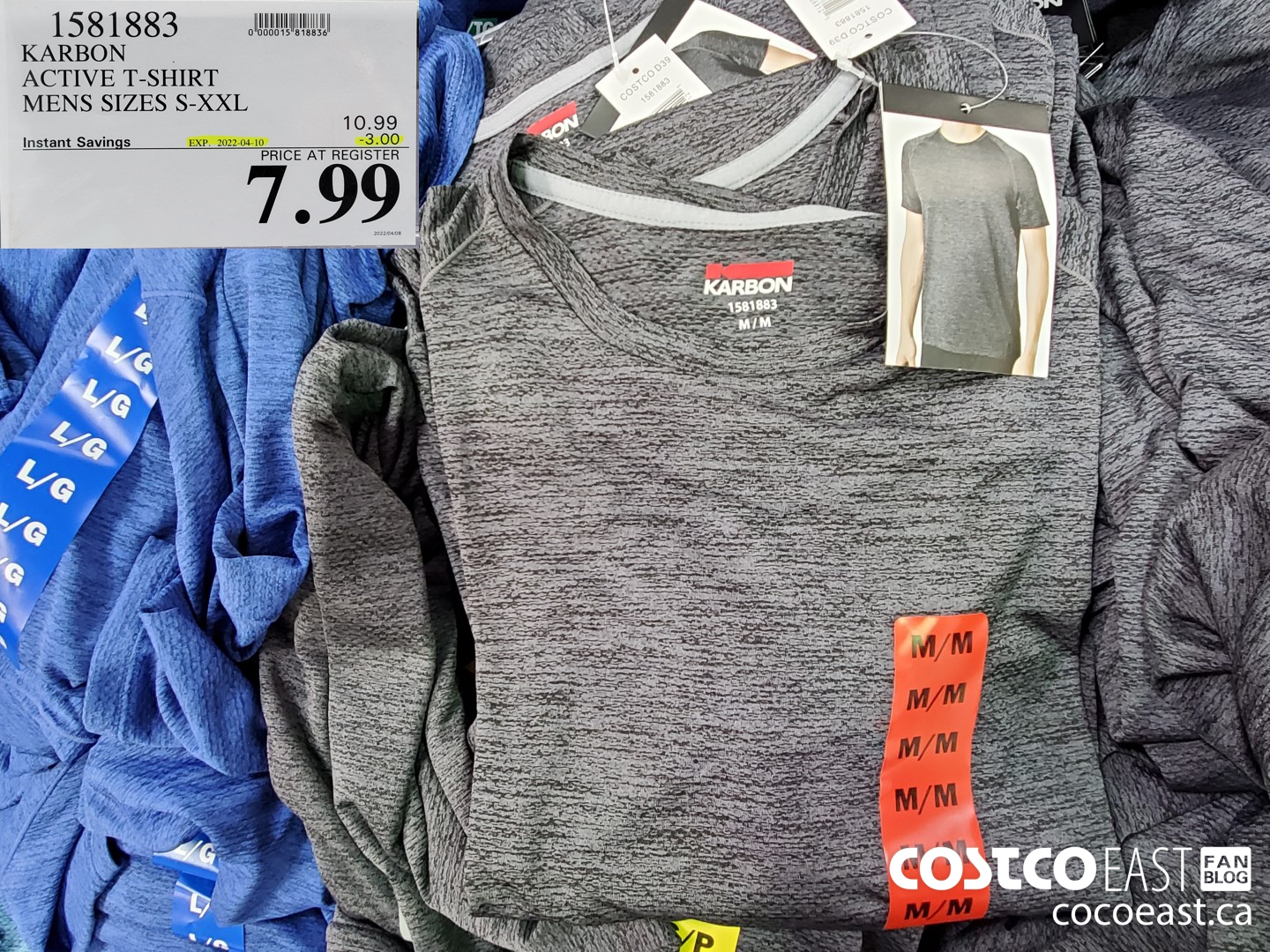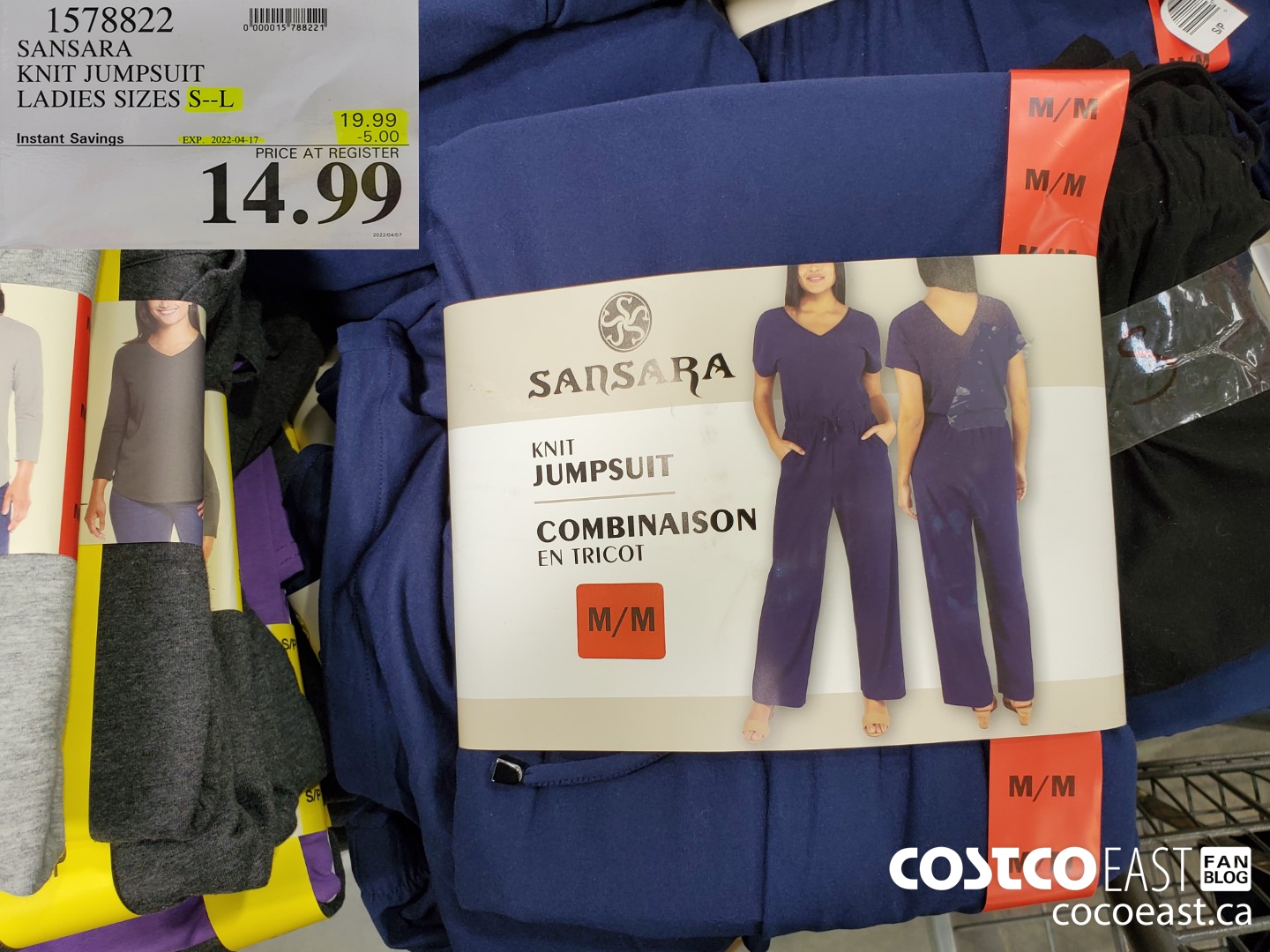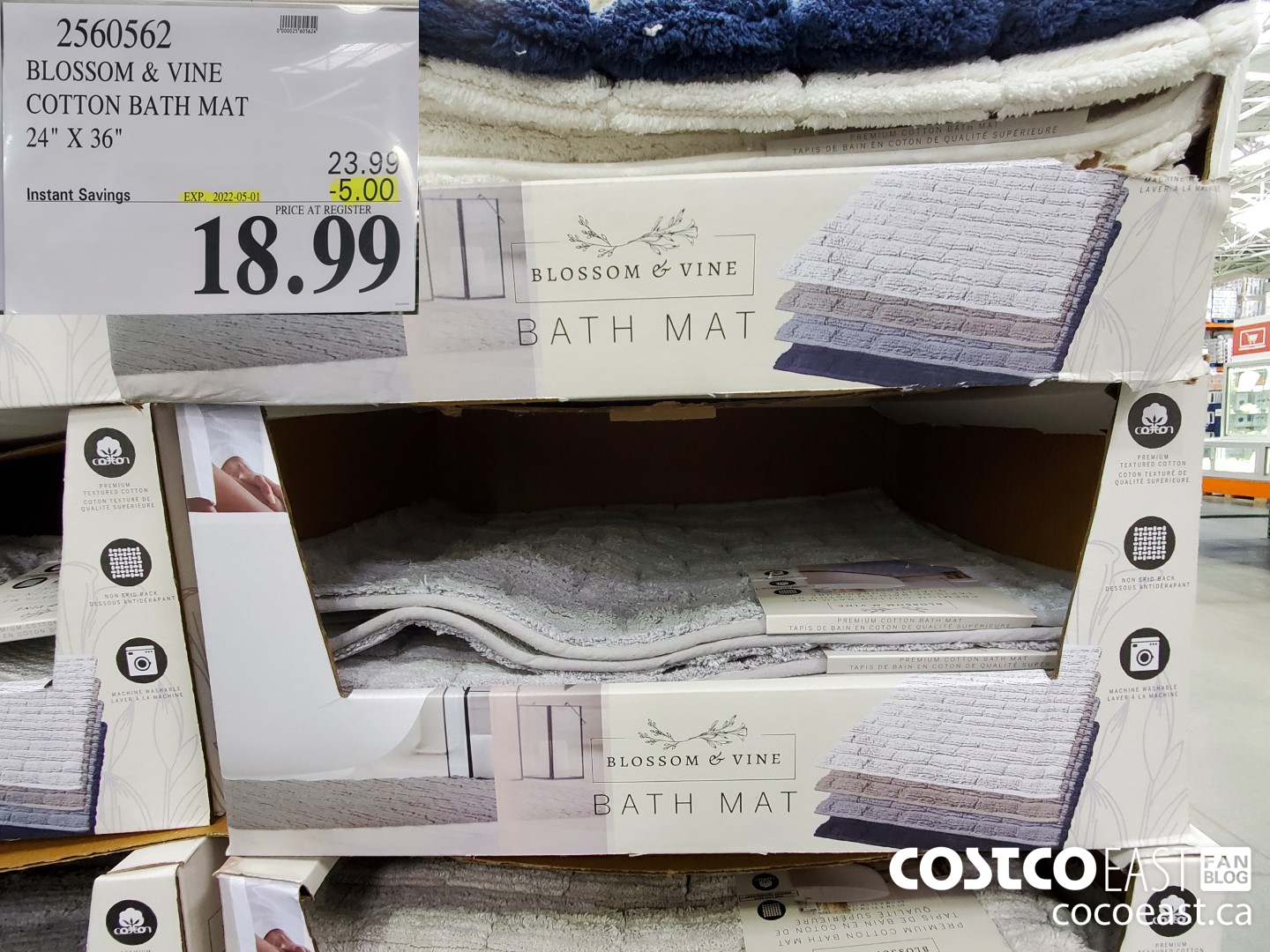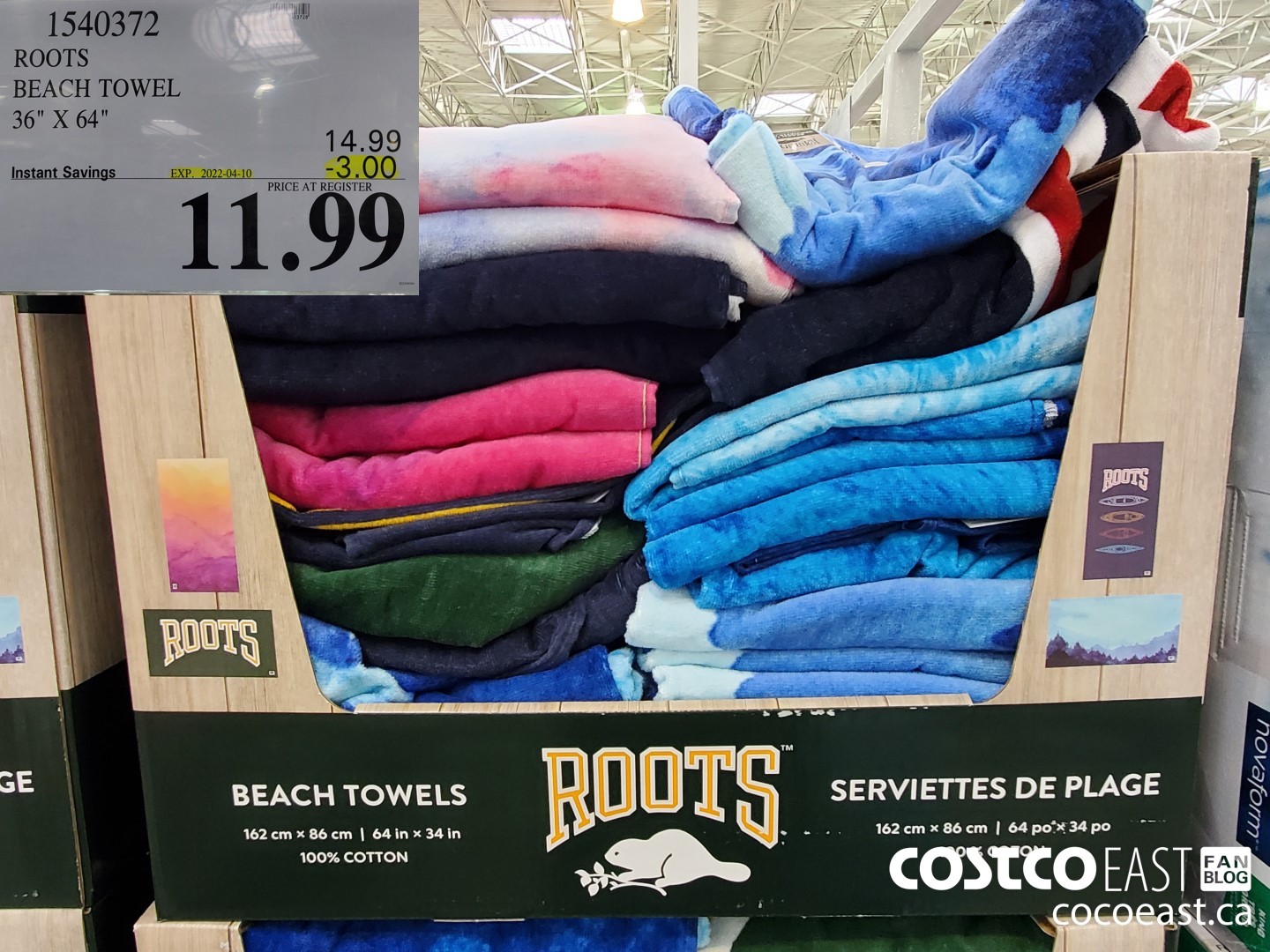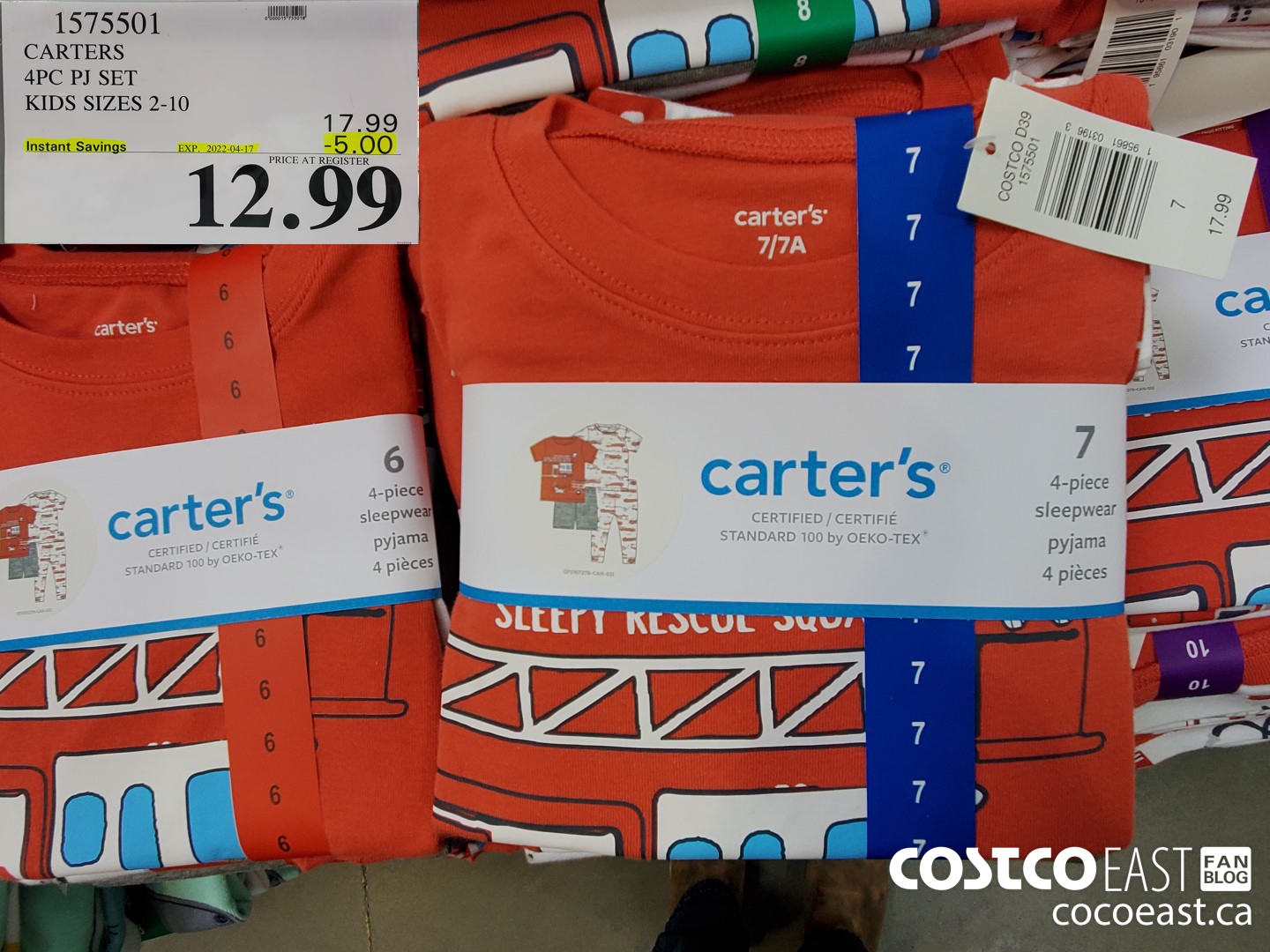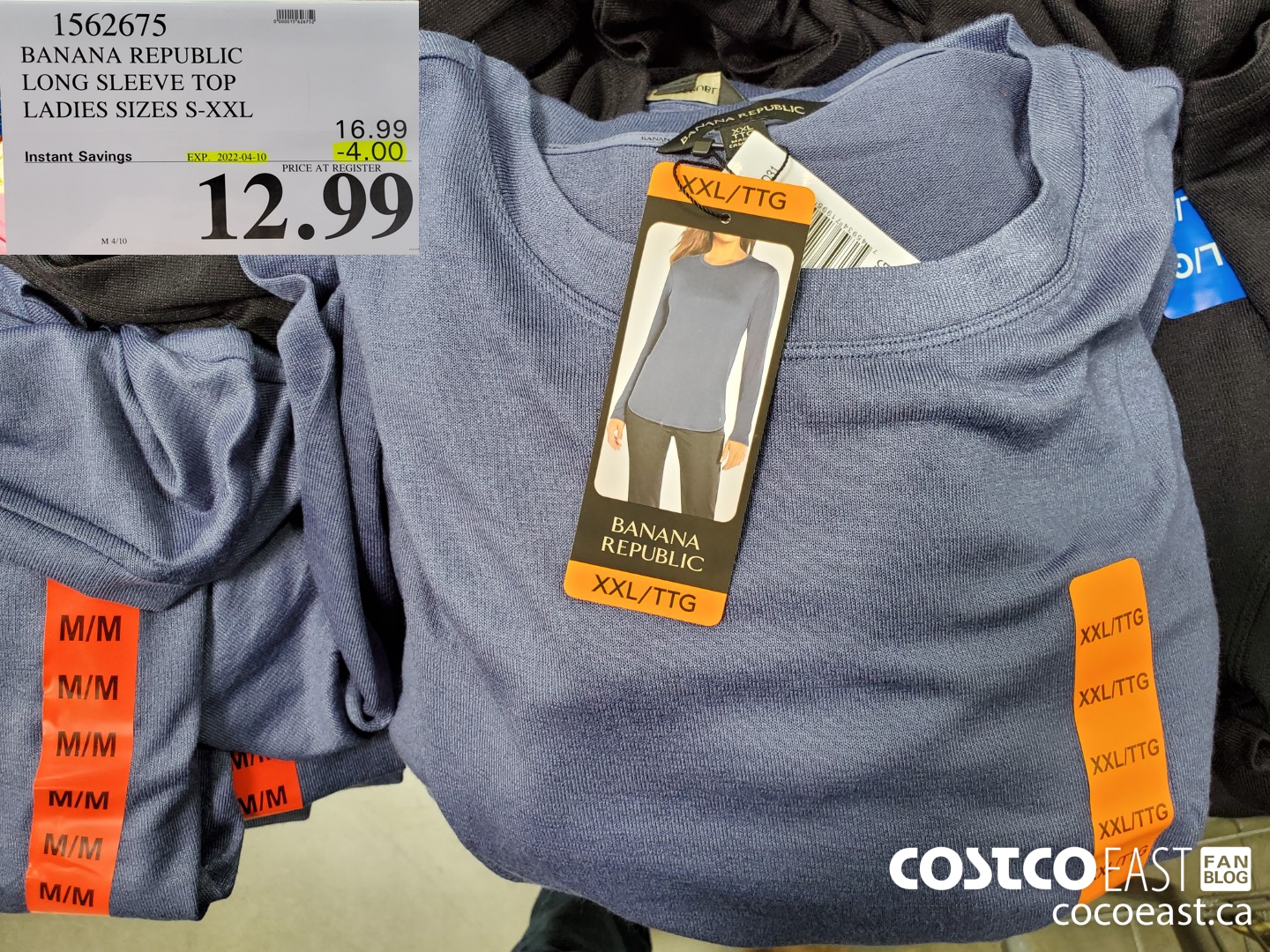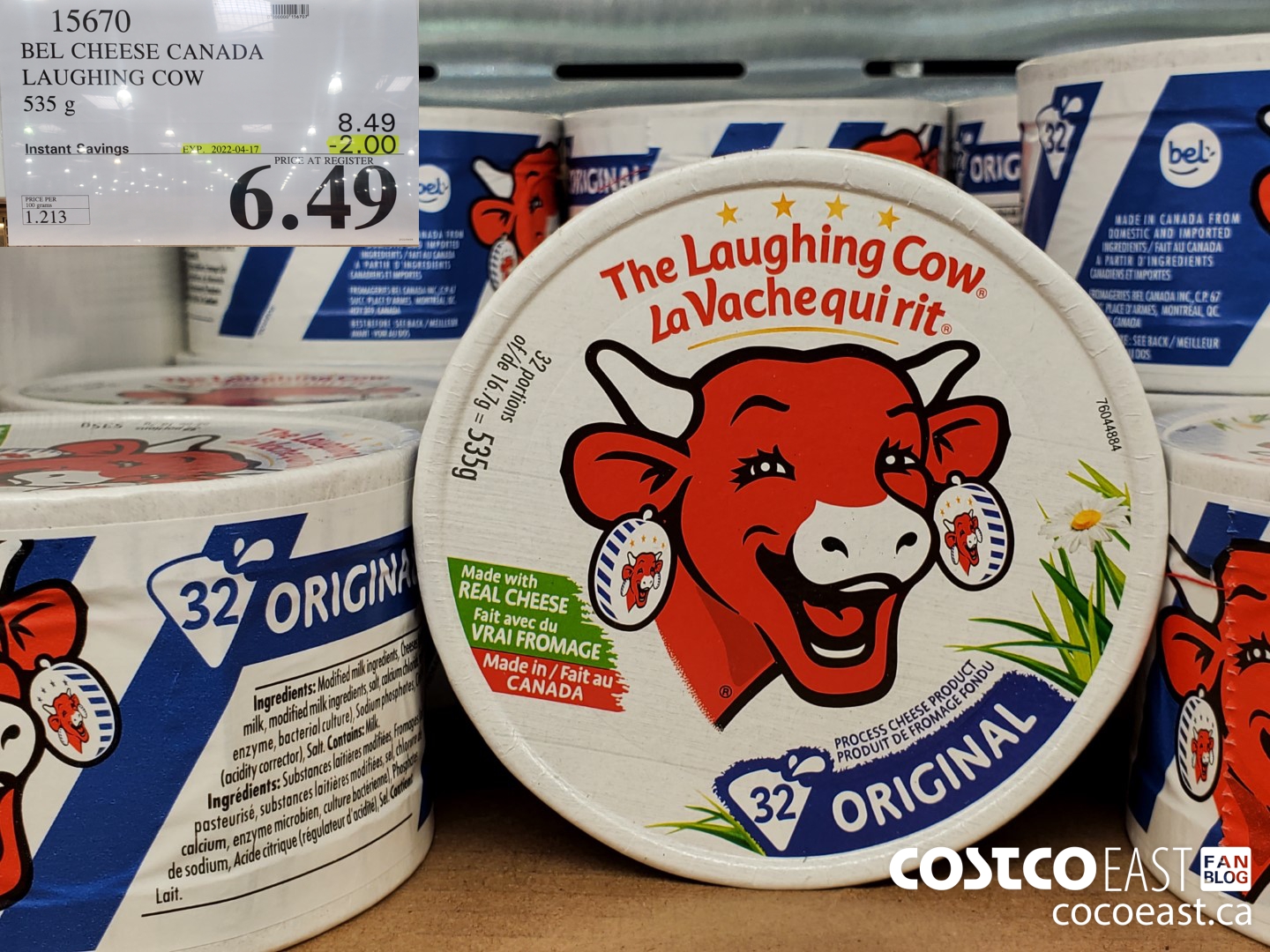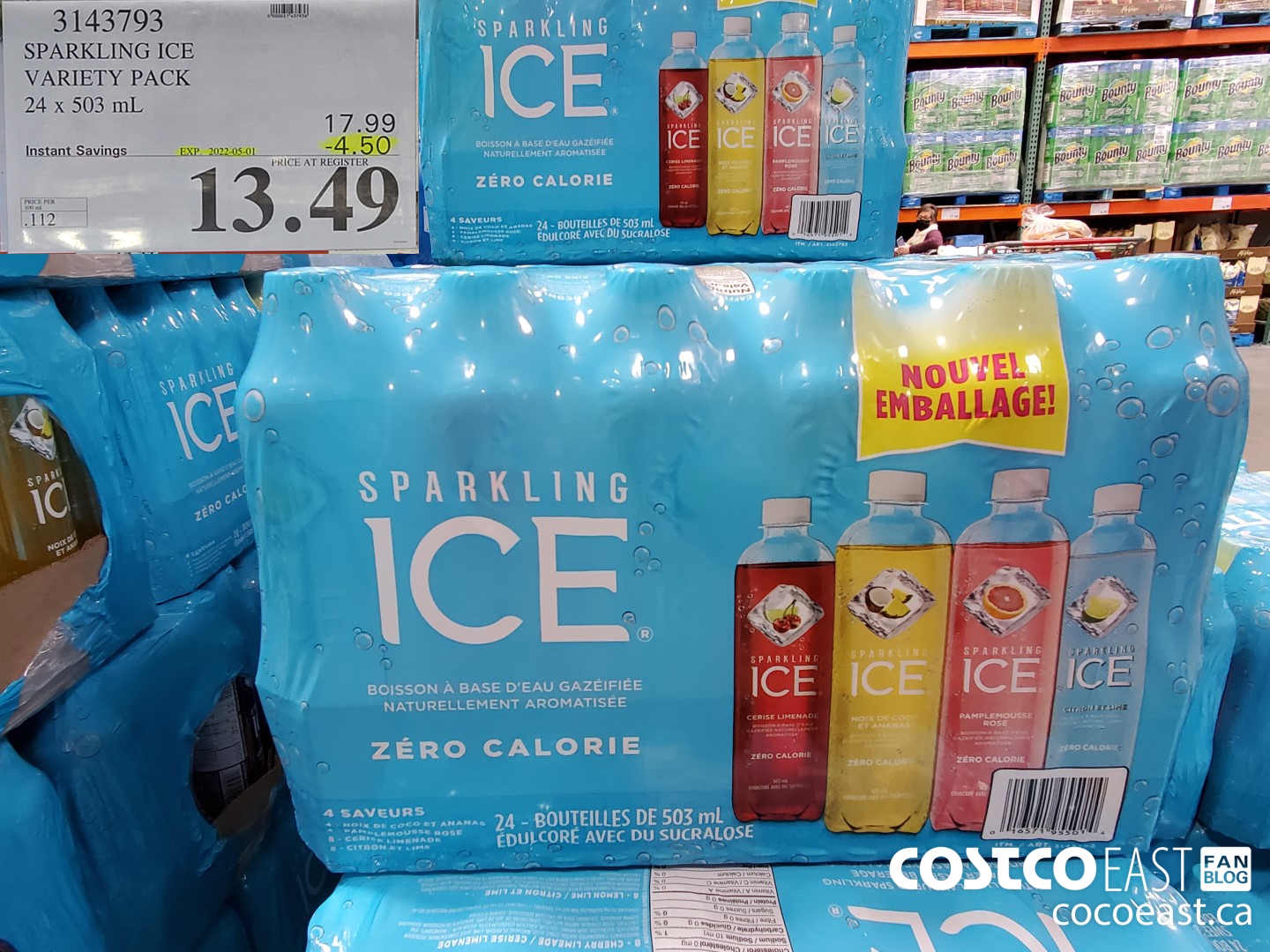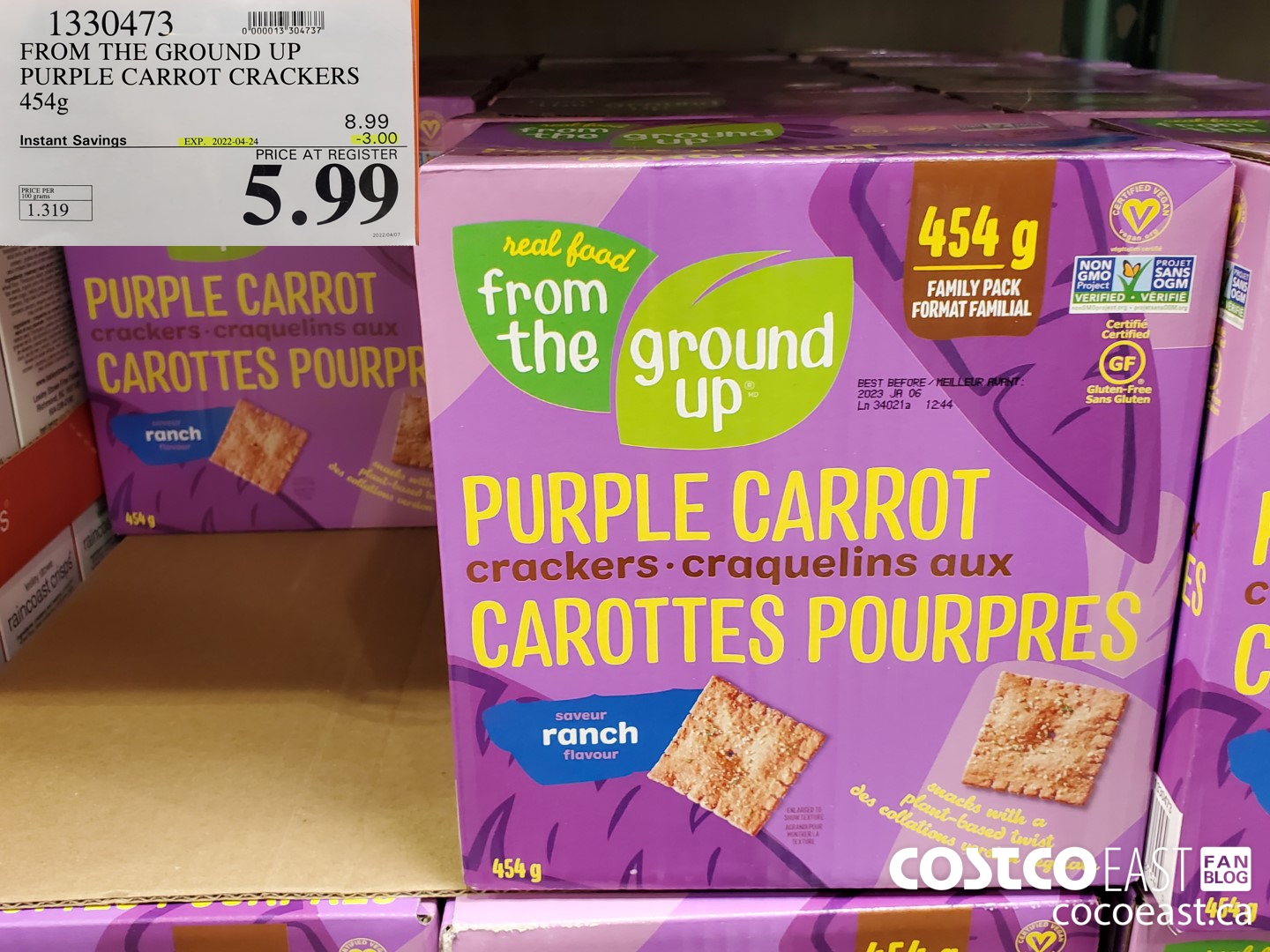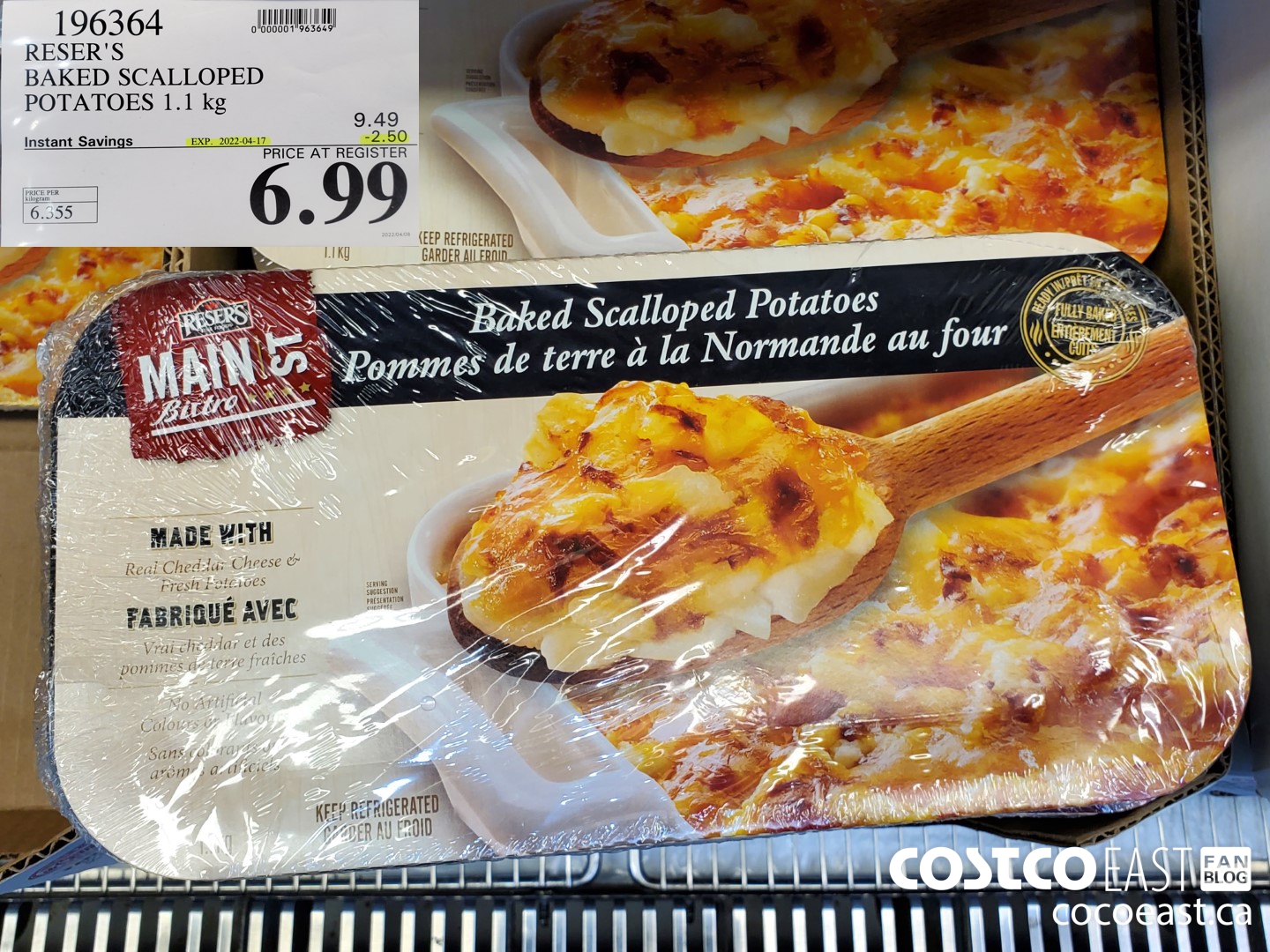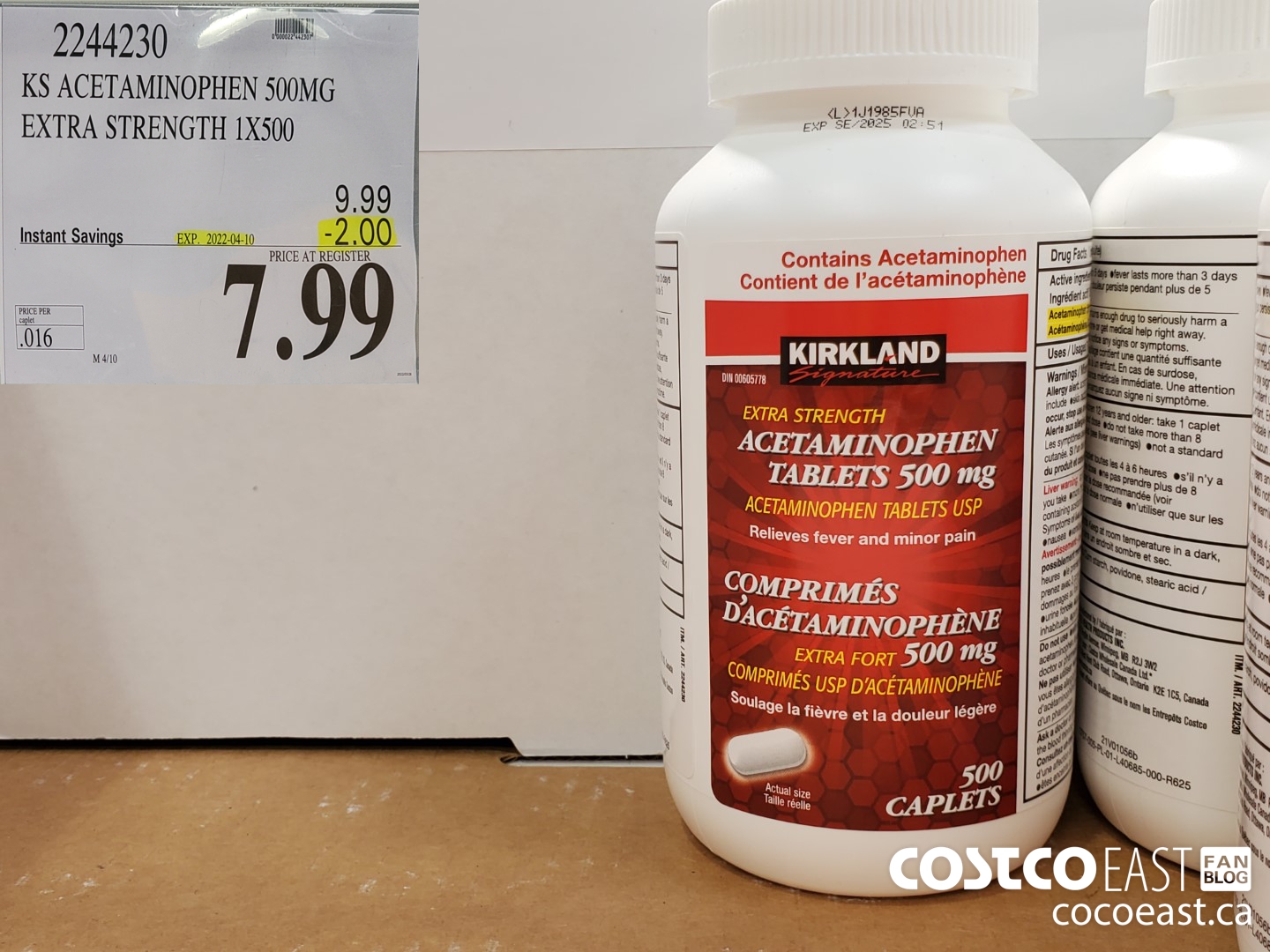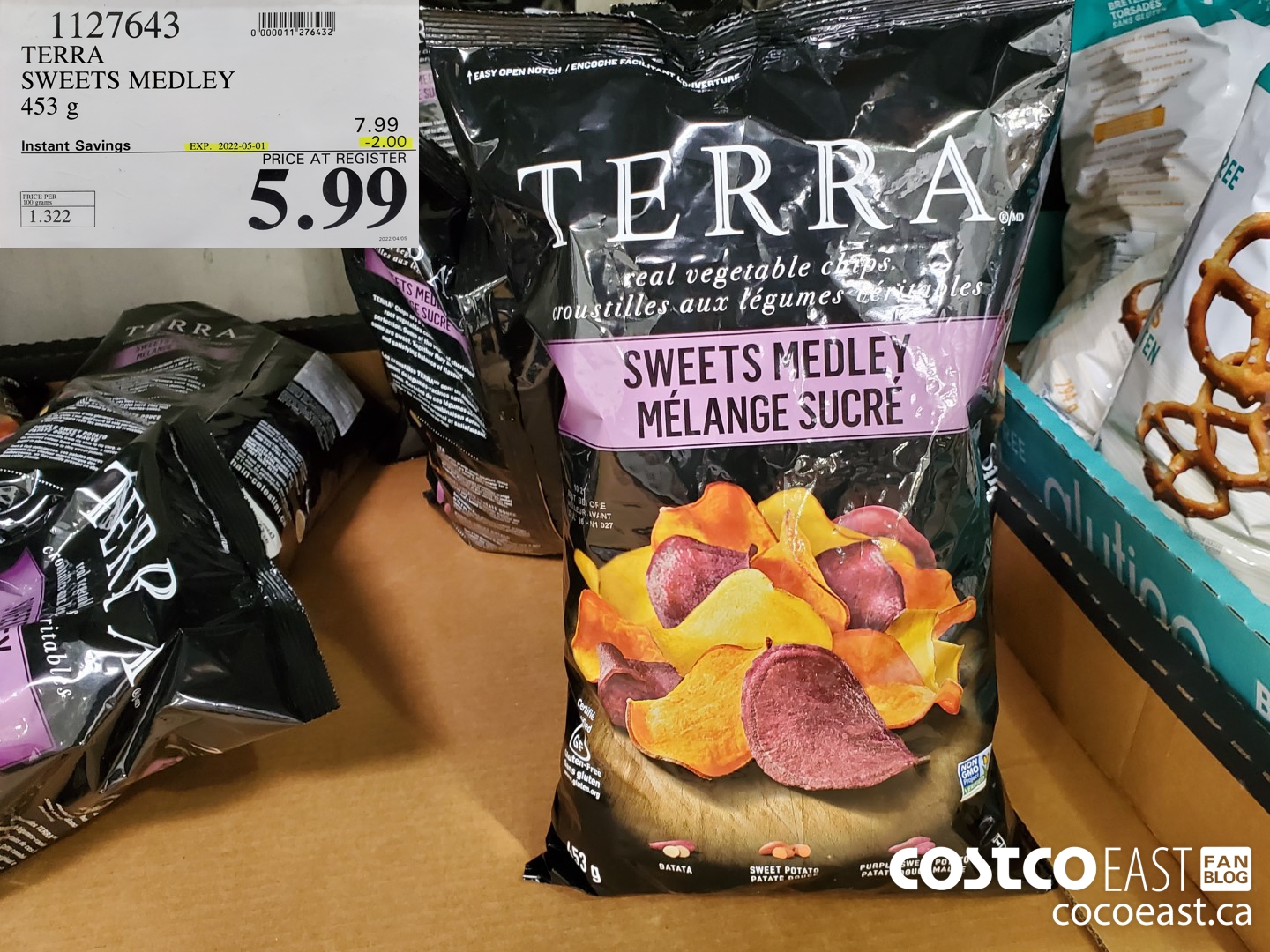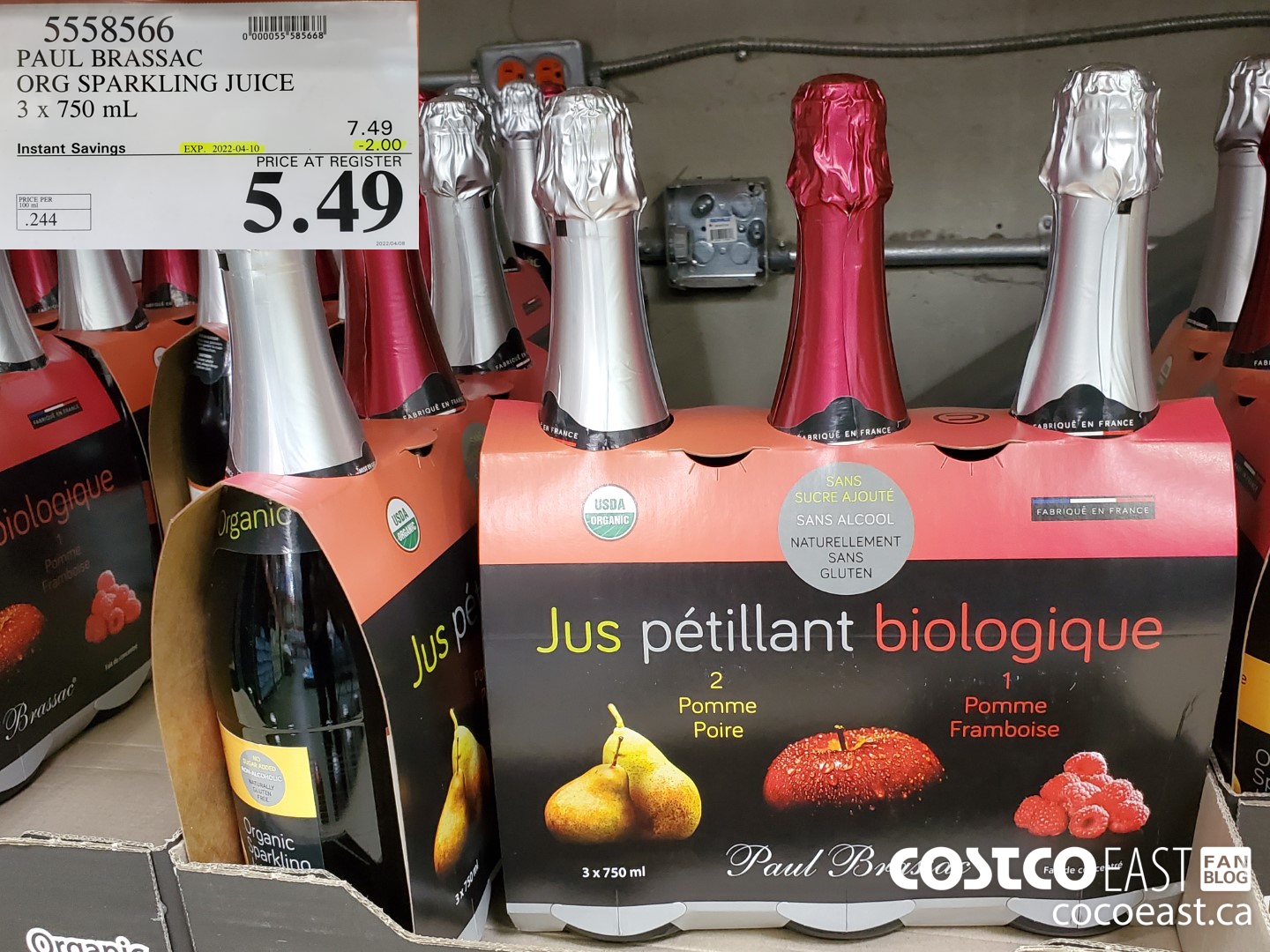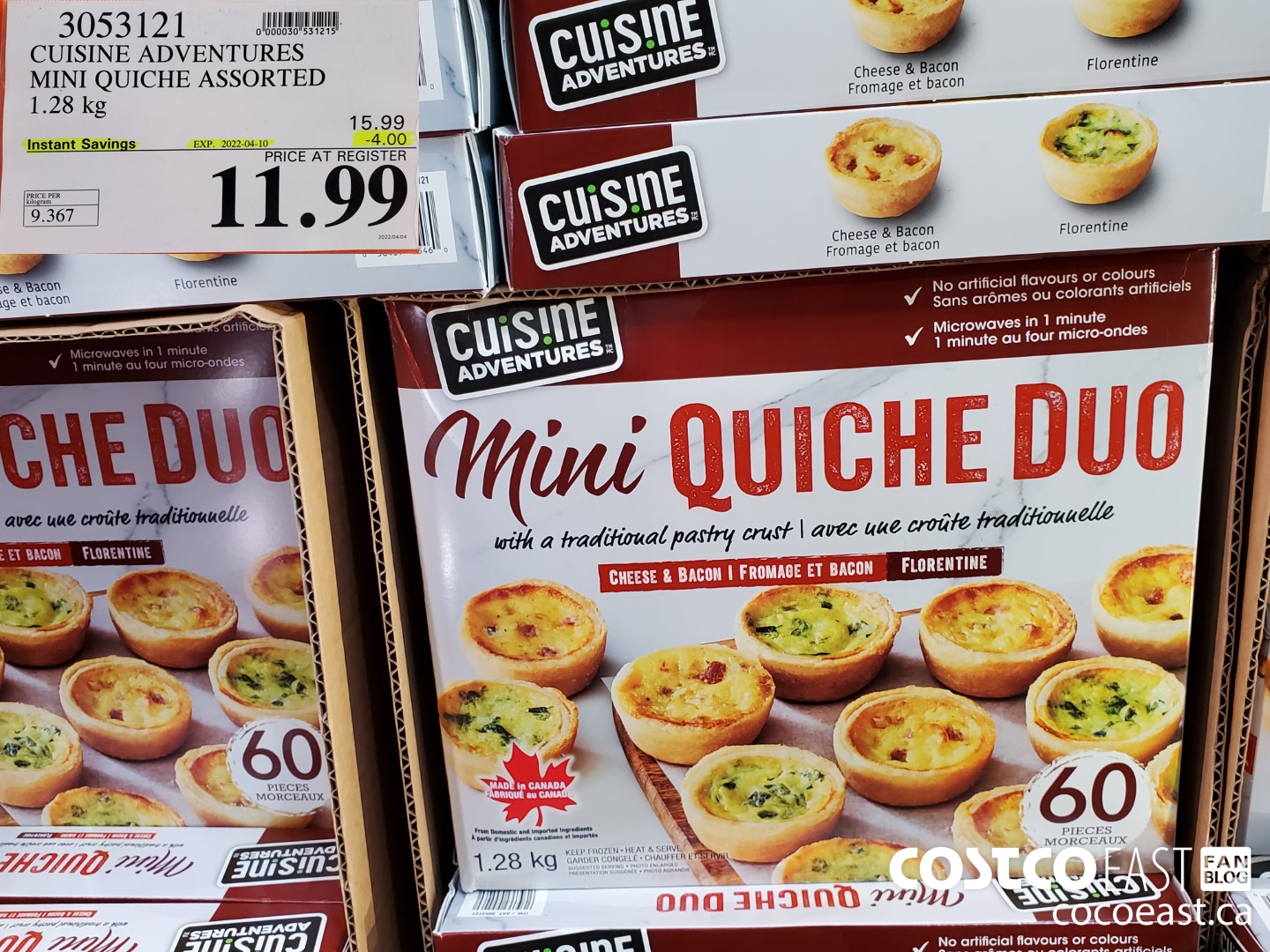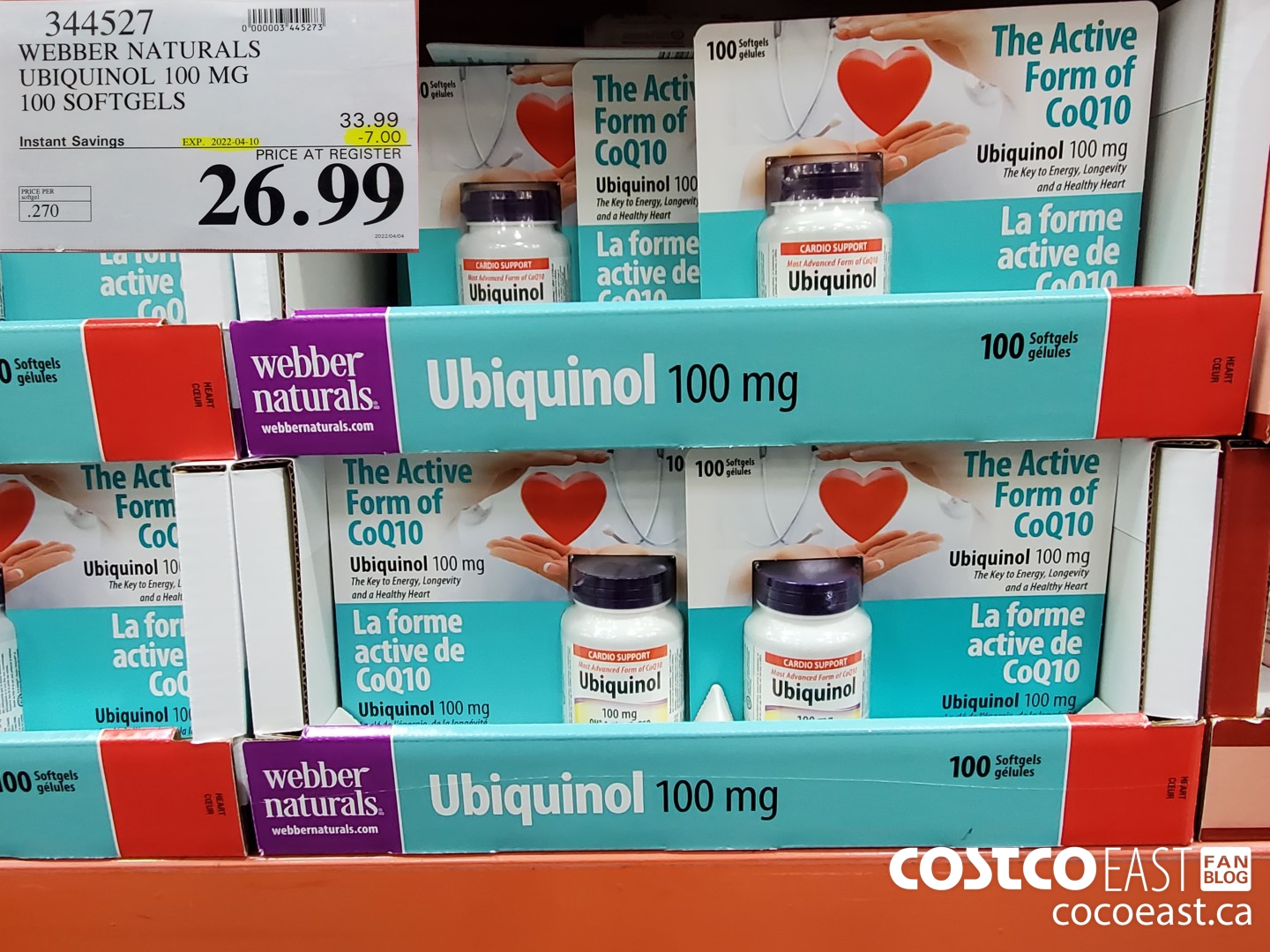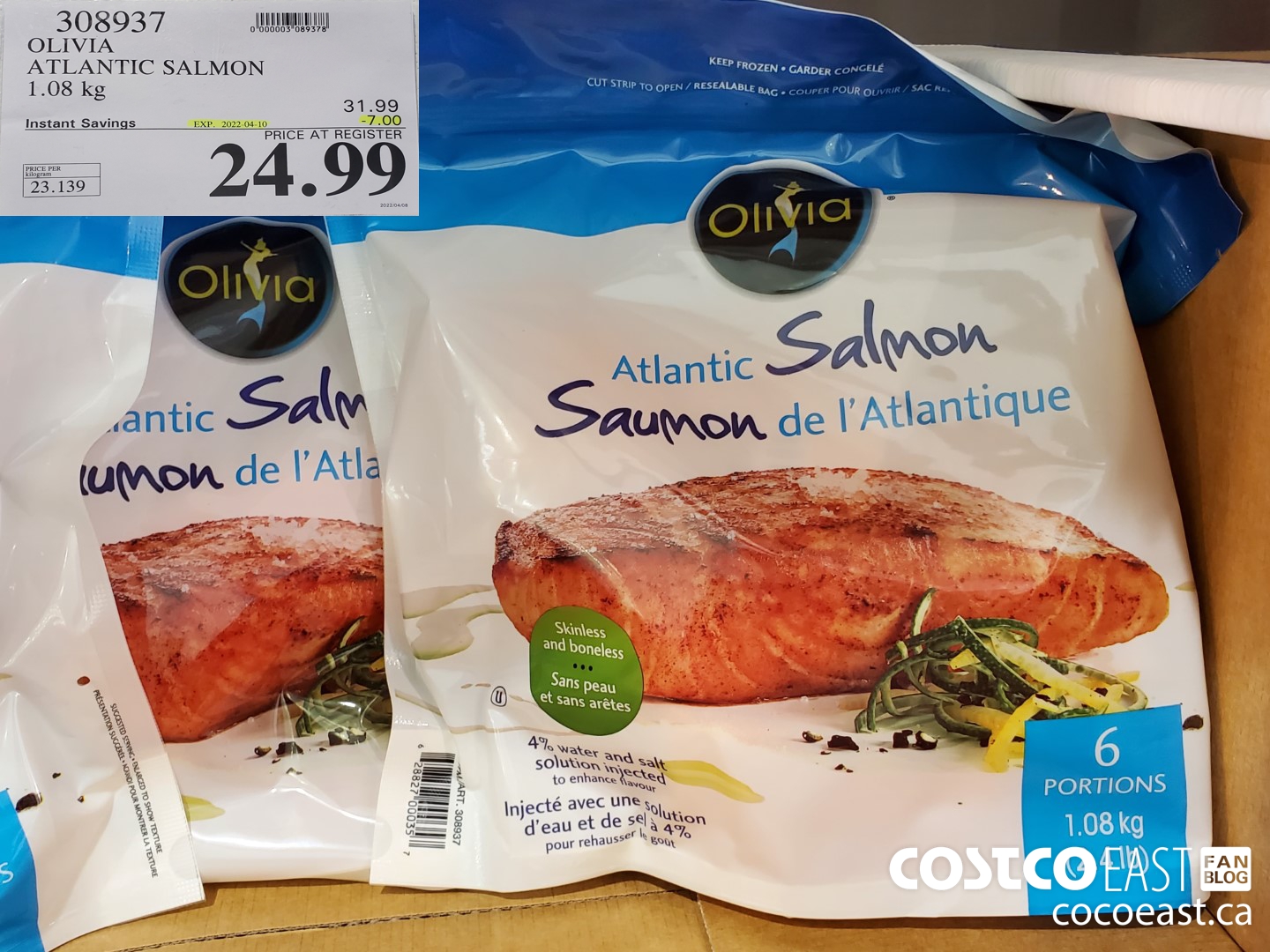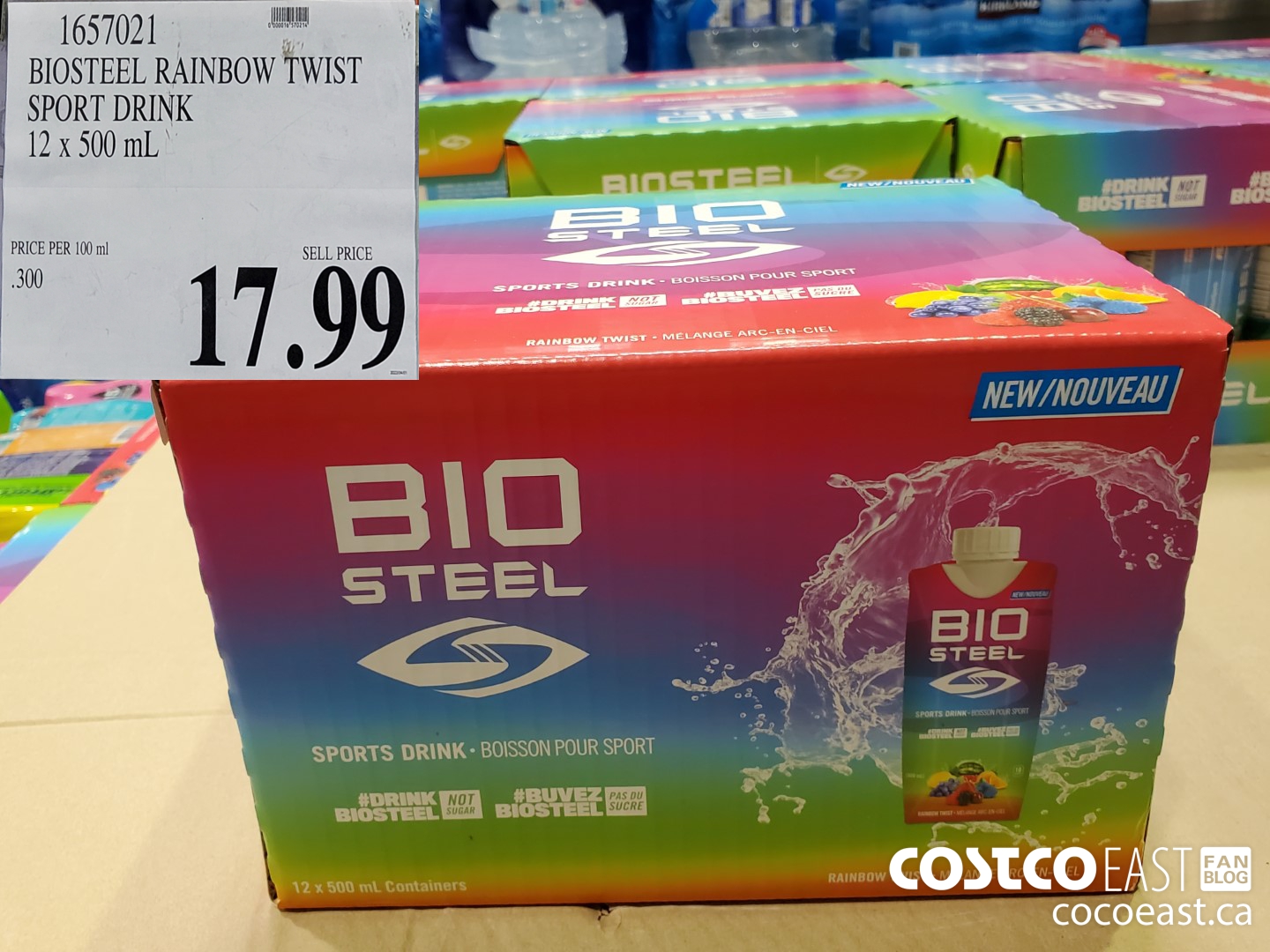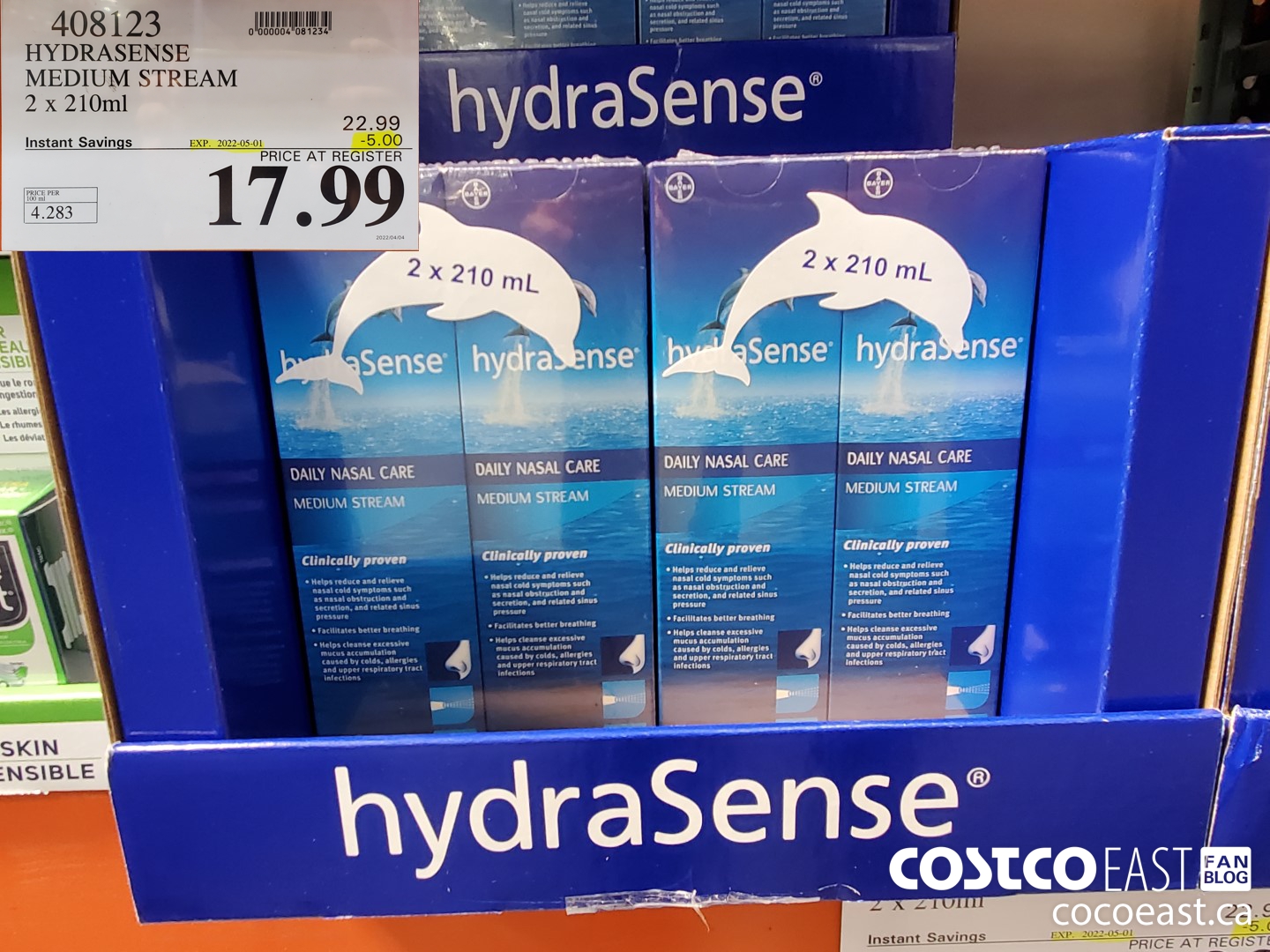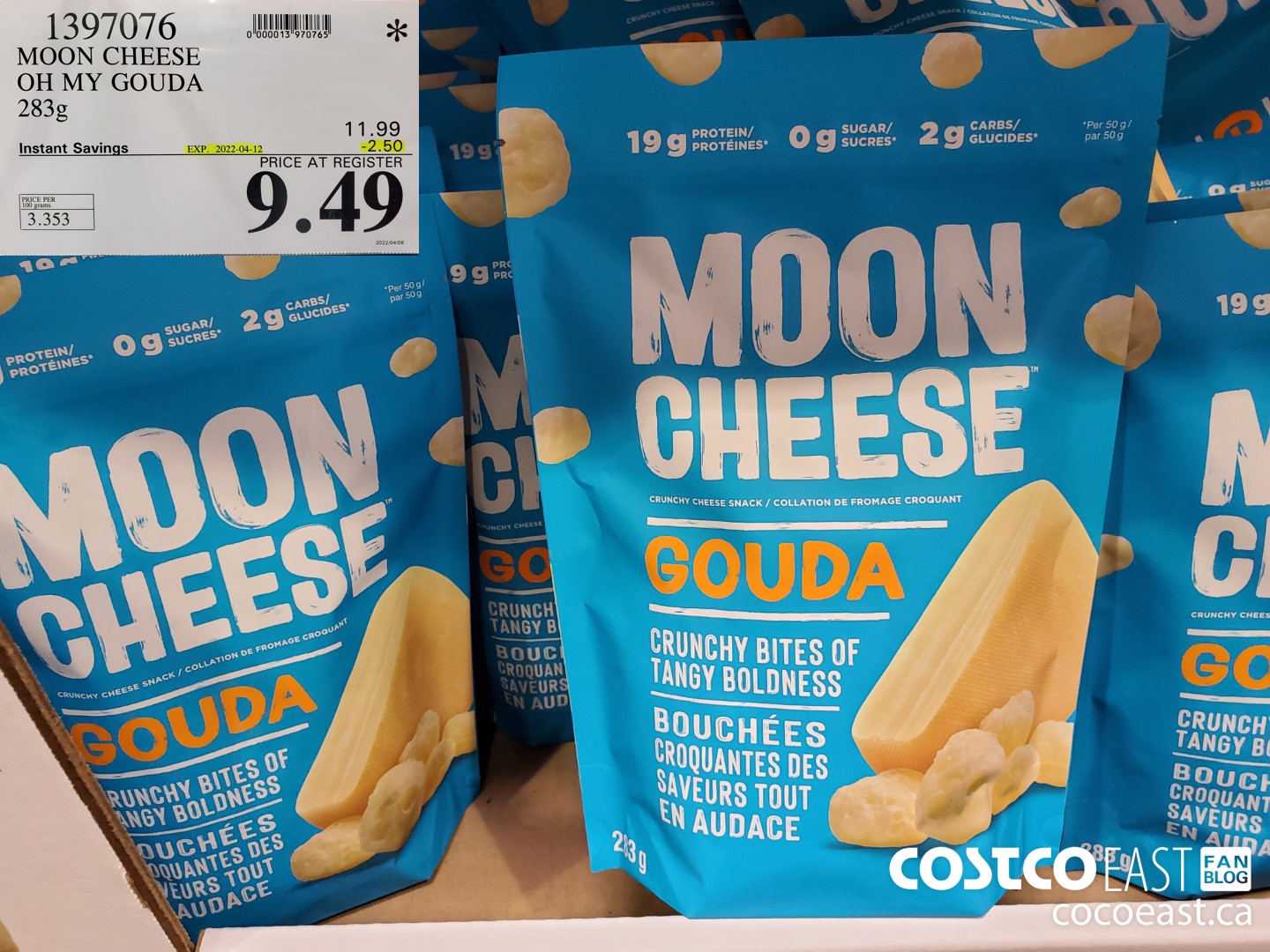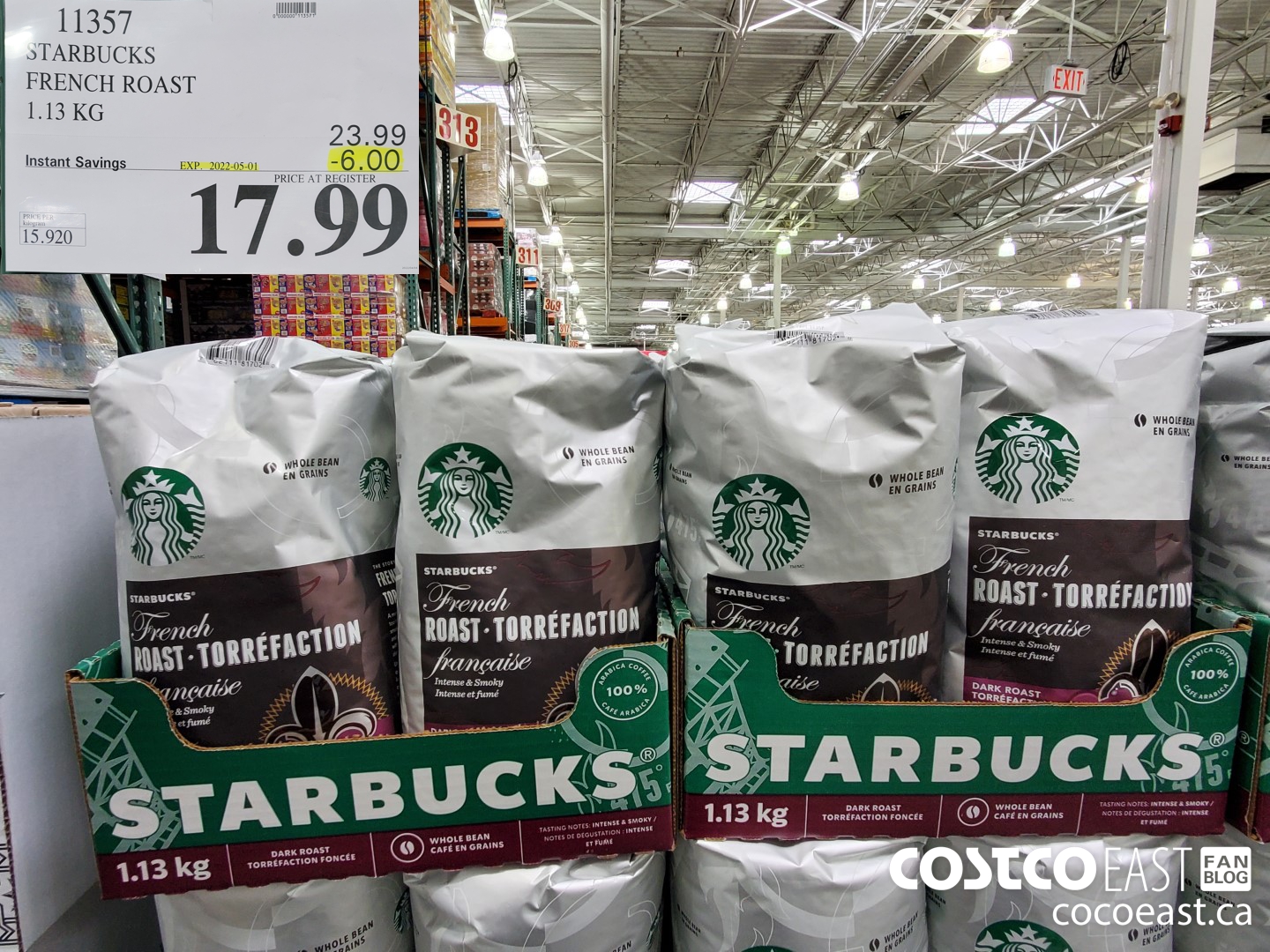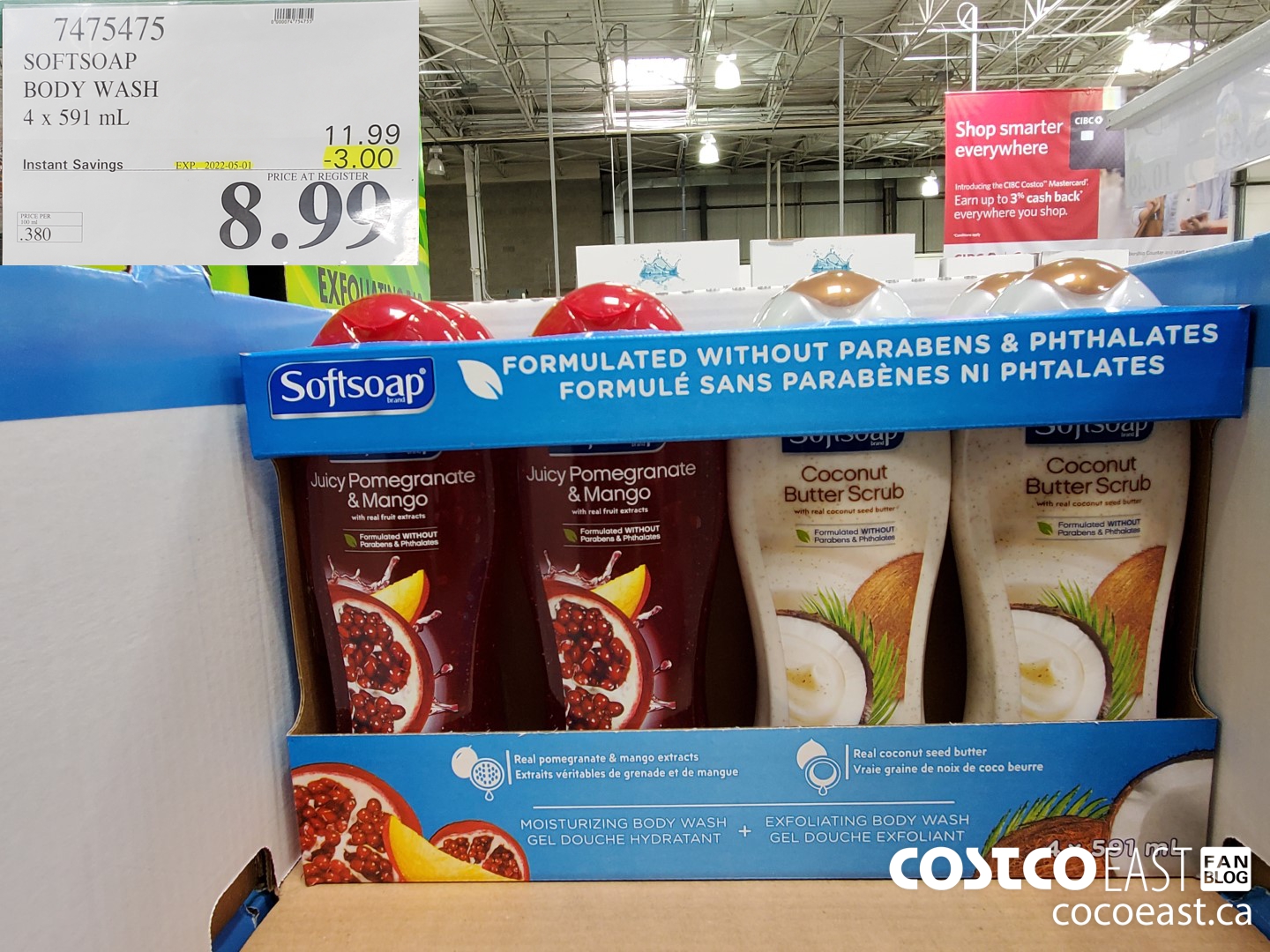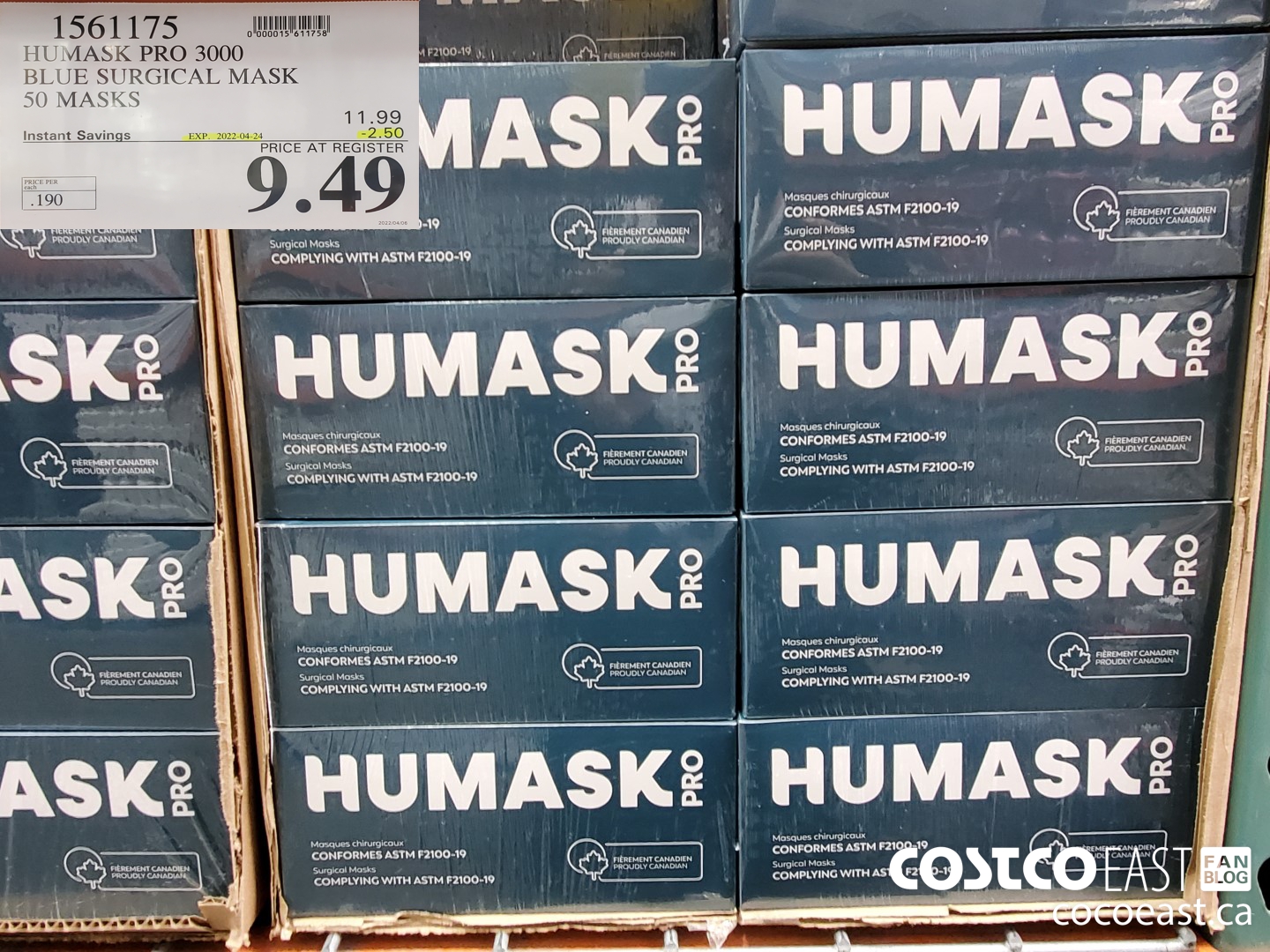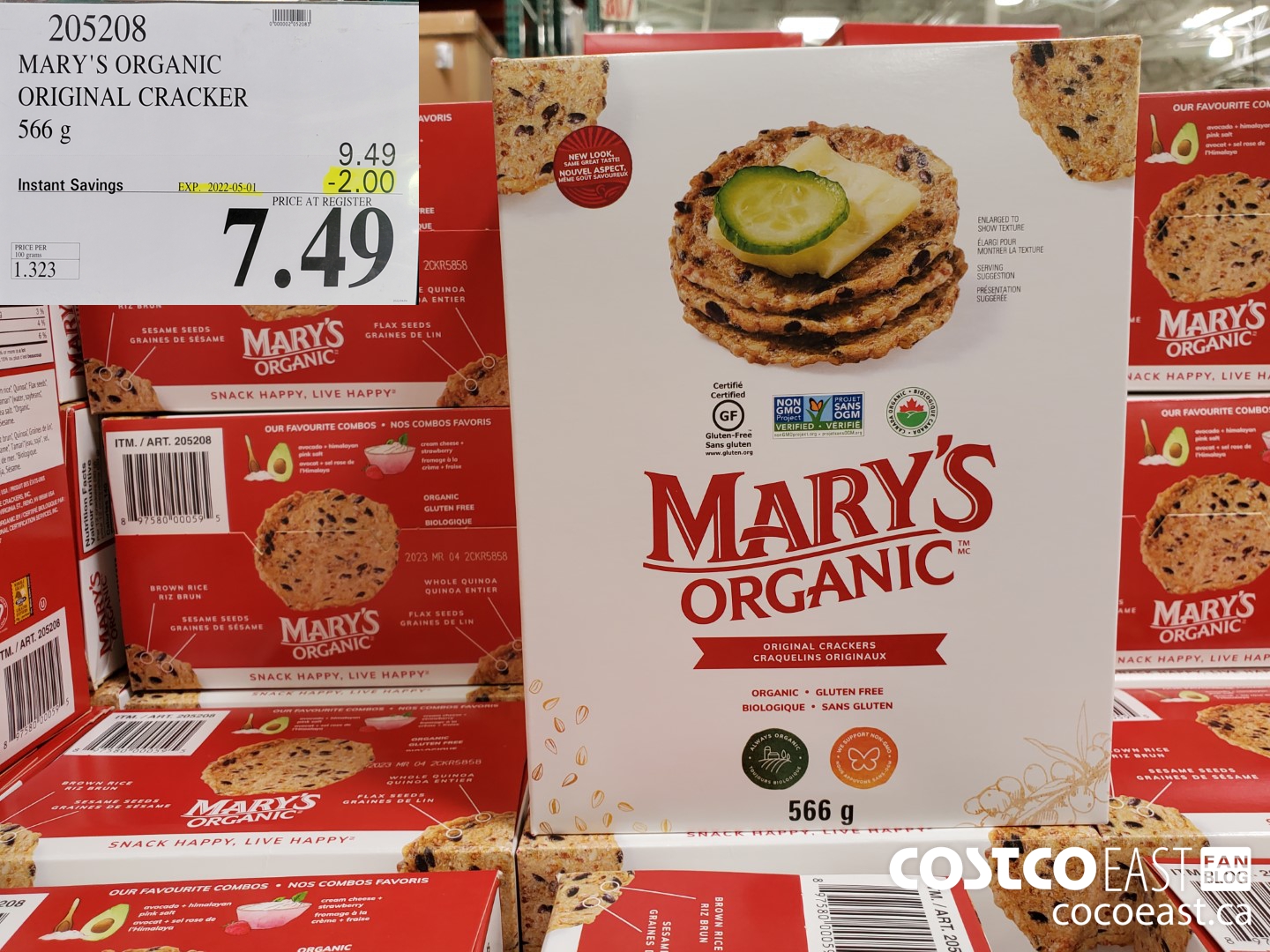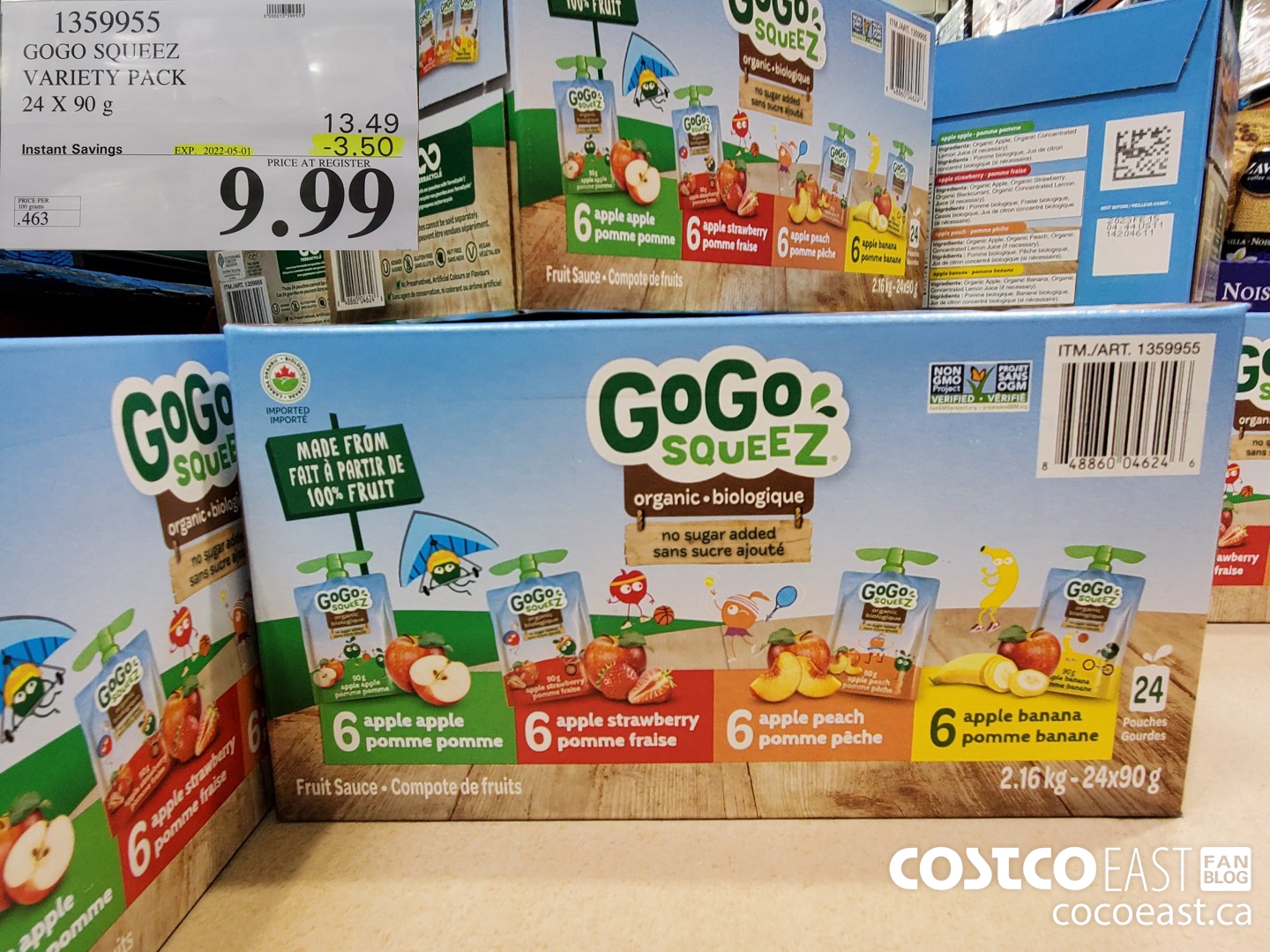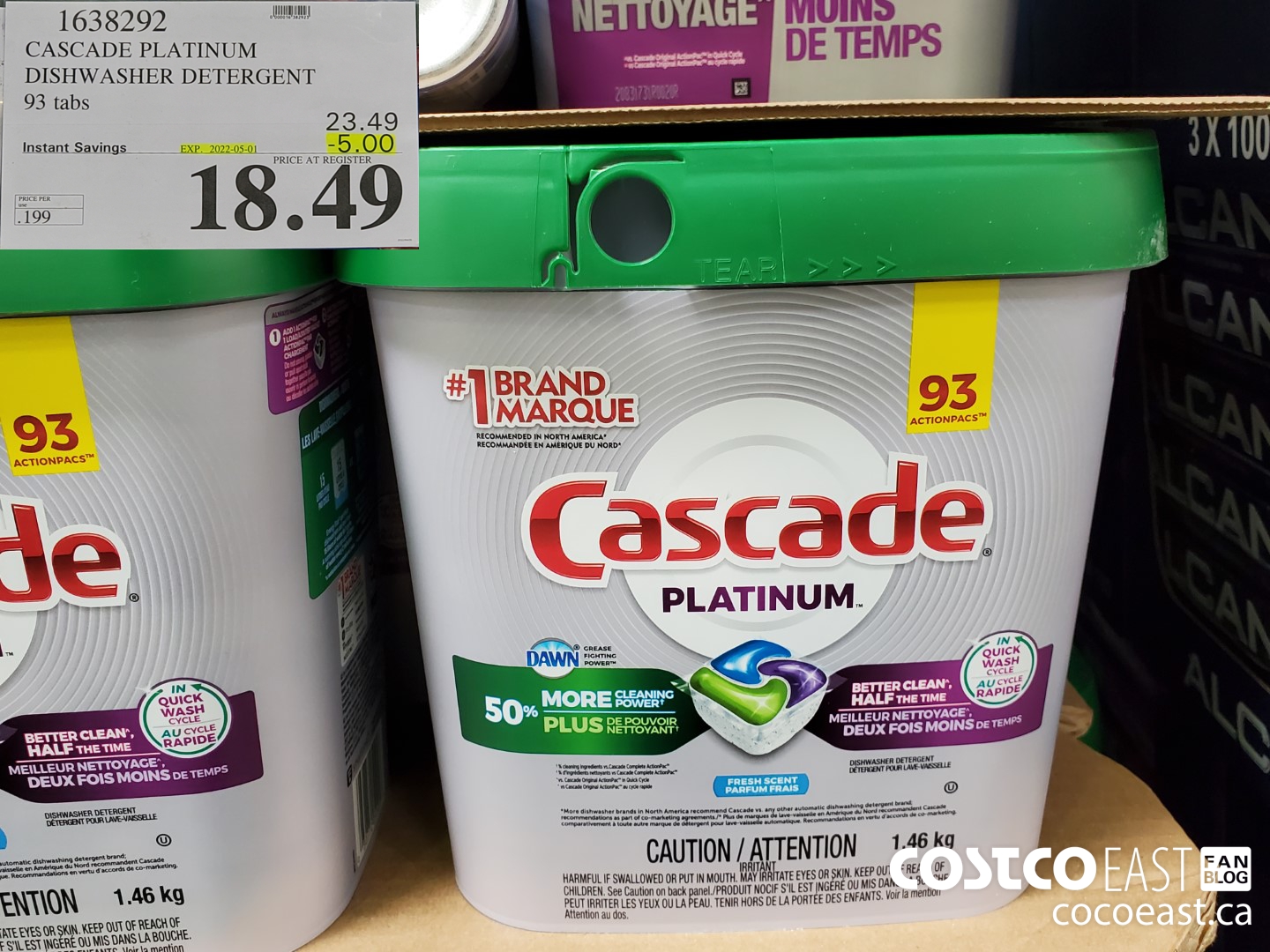 Costco Flyer Sales April 4th – May 1st 2022