Welcome to the Costco Weekend Sales Update where I'll keep you all in the loop on the awesome sales Costco releases for the Weekend! I'll post them here and on our Facebook page for you to enjoy.
Hello all and welcome back to the Costco weekend update!
If there's something positive I can take out of this phase of the "lockdown" it's how calm and quiet it is at Costco these days. Parking is a breeze. No line ups to get in. It's not crowded inside the store and people aren't climbing all over you to grab what you're looking at. (Not literally, but you know what I'm saying) It's wonderful!
However I wasn't greeted by the normal amount of new weekend sales today, so those are a little slim.
There were however some new items on the shelves. There were also a few items that I was kind of surprised to see, but at the same time surprised were deemed "non-essential" from the get go.
The Cowboy Brand lump charcoal and Traeger hardwood pellets are two of them.
I kind of thought to begin with that cooking supplies & fuel were an essential item so I was a bit taken aback initially when the blenders, frying pans, flatware, charcoal and certain grilling accessories were covered/blocked. I mean I suppose we don't need to be browsing the plates and coffee mugs, but ya know suppose you're a spaz and you drop all your plates and break 'em… What then?
OK maybe a bad example there folks, but I would've thought that Charcoal fell under the same category as propane.
The other ones I saw were the Wahl deluxe haircutting kit & the Philips series 7000 multigrooming kit.
I mean they have the razors for men and women available still, so I'm wondering why these were blocked for a few weeks and then suddenly reappear?
Oh well… I'm certainly not blaming anyone (especially anyone who works at Costco) and we're all trying to figure out these new rules and regulations day to day. Those people who work there are doing the same and I commend them for doing a great job throughout all of this.
The rules are (as they say) as clear as mud!
Anyhow, here's a small glimpse at a few of the new sales this weekend.
*
Natrel chocolate milk 16 x 200ml -$2.00 @ $7.59
Treasure Mills banana chocolate chip -$2.00 @ $5.49
Kraft miracle whip 1.77L -$2.00 @ $4.89
HydraSense medium stream -$5.00 @ $17.99
*
So there you go!
Last week I posted a picture of a cute little chipmunk having a feast below our bird feeder, and I blamed the chippy's smorgasbord on Hans… However I think it was another of Hans' co-horts supplying the buffet.
First off, yes that's a snow filled yard folks… We had a little winter storm a few days ago as you may remember!
Second, I had a great time watching this acrobatic little guy as he tried to get all the goods from this "squirrel proof" feeder (unsuccessfully). He moved on from that feeder to the another feeder (with great success I might add) and that's why there's so much bird food shrapnel on the deck. Hans is a little more subtle, but this guy seems to be a maniac! He's the Nicholas Cage of squirrels.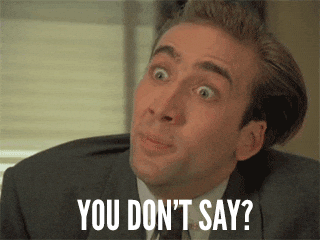 … I think it even looked at me like that for a second.
And folks with that its time to show you how cute Ewok is as he watches me work (and interferes with me working) and hit the sack.
With all that cuteness staring at me I'll say my good nights.
Have a great weekend folks and as always I'll see you on Monday.
G'night.
*
Here's some great news for those of you who are 60 & above and looking to get your first dose of a COVID-19 vaccine! You're able to book an appointment now to get it at select Costco pharmacies! (Click this link to go to the booking page)
Since we are in the third wave of COVID-19 I think it's important to remember that we're not out of the corona virus weeds yet, and each province has their own Health recommendations based on the provinces individual risk assessment and I would recommend that you follow the recommendations for your specific province. Information can be found at the following websites.
Newfoundland COVID-19 information
New Brunswick COVID-19 information
Nova Scotia COVID-19 information
Go here for the latest Costco Coronavirus updates: https://www.costco.ca/coronavirus-response.html
So there you go, a little reading material for you.
Be kind, be safe and stay healthy!
Please note:
The price at your local Costco takes precedent (or precedence) over the prices listed on this blog.
Costco liquidation/Manager's Special items (ending in .97) vary from store to store.
An asterisk (*) on the price tag means the item is not being re-ordered.
If there is something you really want, ***double check the expiry date*** as some Costco sales items do end mid-week.
***This is a fan run, independent page with no affiliation or endorsement by Costco Wholesale***
Costco Weekend Update sales