I walk the whole store for you every Monday when Costco's Secret Sale items are released for the week, then post them here and on our facebook page.
NEVER MISS A POST! Join the Costco East Facebook group to get updated whenever I make a new post! https://www.facebook.com/costcoeast/.
ALSO you can come and see my Instagram feed with Pics of my weekly Costco shopping trips, Dexter and Ewok being lazy cats and pictures of things that I have cooked with anything I've purchased at Costco. You can find that here! https://www.instagram.com/costco_east_fan_blog/
Subscribe to website updates via email and you'll get a confirmation email from "FeedBurner Email Subscriptions". Click the link within it to activate your subscription and you'll be notified by email whenever I post (1 or 2 times weekly). Check your spam filter or contact me if you have questions or do not receive a confirmation email.
Hello and happy Wednesday shopping Costco friends!
Yes, due to the family day holiday here in Ontario my blog was delayed by a day… But you all knew that, and I had a few weekend posts regarding the Holiday hours and of course the Food recalls (for the 340g sweet Kale vegetable salad kit, and the white linen marinara sauce) so I didn't feel like I was away from you for too long.  And speaking of the holiday, of course Costco was absolutely insane today according to a colleague who was at the warehouse earlier in the day. I had to work so I missed out on that insanity and got to go and do my shopping later on in the evening when it had calmed down, thankfully!
Let's have a quick little preview of the sales on this week, shall we?
SALES PREVIEW
Children's Advil 260ml -2.50 @ 8.99
Halls Pack of 20 (9pks) -3.00 @ 14.99
Cold-FX daily defense 150 +18 capsules -12.00 @ 45.99
Advil 200mg 250 tablets -4.00 @ 15.99
Bertolli extra light E.V.O.O. 3 litre -5.00 @ 17.99
Pepsi / Diet Pepsi 32 x 355 ml cans -2.50 @ 8.79
Bounty plus paper towels 12 x 84 sheets -4.20 @ 16.79
Mach 3 turbo razor + 20 cartridges -11.00 @ 38.99
Van Houtte house blend K-cups 80ct. -6.00 @ 32.99
Here's a few Meat sales from the Kingston, ON location.
Natrel salted and unslated butter is still hovering at $3.99/lb. which it has been for quite some time now.
Gas prices at the Barrie Costco as of right now was 96.9/L
Here's a link to see some of the other gas prices at Costco's around Ontario. ***Click here***
I don't think I bought anything too exciting this week… Springtime laundry detergent, Jimmy bars, Soup sisters hamburger soup, Baby carrots, broccoli, Grape juice (so glad my Costco has grape juice back again! OK I guess I'm excited about grape juice.) and tamari almonds.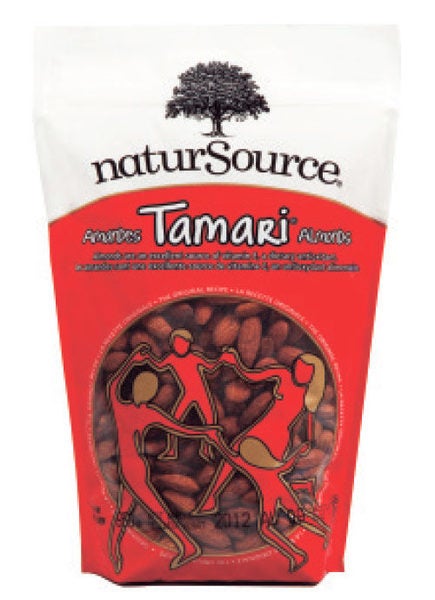 Those things are ridiculous, I could probably eat those until I made myself sick because they're so good. I don't even put them on anything, just eat 'em by the handful… or multiple handfuls. At least they aren't bad for you… OK, so I'm excited about grape juice and tamari almonds, who knew I'd be excited about those things!?
We had a pretty normal week, I mean aside from Valentine's day and the Monday holiday that is… The weather was OK, a bit of snow here and there but otherwise normal for this time of year… Though the cats would prefer otherwise.
Dexter can't wait to be back outside bird watching… But he looks hilarious when he does this! He was very intently watching a little bird on the roof, so much so he didn't even twitch an ear when I snuck in to snap a few pictures. I think Dexter's getting a bit chubby though, putting on his winter weight for sure, perhaps he's been eating too many tamari almonds??? Hmmmm, perhaps both Dexter and I need to spend some more time at the gym??? I will say that I've been pretty good about getting to the gym each week, I know I've talked about how difficult it can be to get motivated to go regularly for at least a year (almost exactly I think?) but it can be hard to find the time. It's motivating that my partner goes probably 4-5 days a week and so we'll go together maybe twice??? (most weeks I think) plus I'll usually go before work on Thursday/Friday so I guess I'm good for 3-5 days a week. (loosely, don't hold me to an exact figure here folks) It's not like we go and do crazy things with weights or machines or anything like that, but we'll go and do 30-40 minutes of cardio of some kind. Feels good to get moving a bit, and break a sweat! Especially during the winter months when outside activity is not very appealing. I hate to admit it but I don't even really know how to skate!!! Sorry, I'm a bad Canadian… I love hockey, can't skate… SORRY! (though to be fair I havn't tried since I was….8 or 9?) I suppose there are lot's of outside activities to take part in during the winter months to stay active, you just have to get out and do them, or at least learn how to do them. I can't be the only one here who doesn't know how to skate right???
With that in mind it is almost the end of February, which means that we are approaching the tease of spring. Seems like every March we have at least 1 week that is abnormally warm and we all get excited that maybe spring came early… Always wrong with that one! We get one little teaser, then back to winter for 3 or 4 more weeks. And that's OK, I mean this winter hasn't been all that bad (here anyways) sure it's been cold and snowy but that's winter in Canada right?
Ok, I think it's gettin' late now and I should wrap this up, gotta work in the morning after all…
I hope you all have a fantastic week, eat some awesome food and get some great deals at Costco! Speaking of great meals if any of you make some fantastic food this week why not post pictures of it here? I'd love to see and hear about what you're all cookin' up! I can't wait to see it!
Cheers folks, have a great week.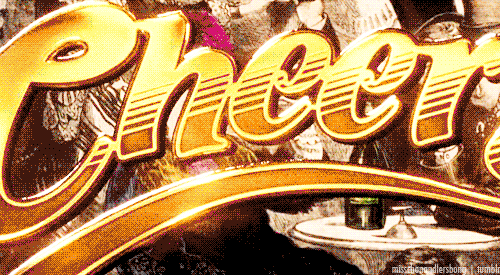 Please note:
The price at your local Costco takes precedent (or precedence) over the prices listed on this blog.
Costco liquidation/Manager's Special items (ending in .97) vary from store to store.
An asterisk (*) on the price tag means the item is not being re-ordered.
If there is something you really want, ***double check the expiry date*** as some Costco sales items do end mid-week.
***This is a fan run, independent page with no affiliation or endorsement by Costco Wholesale***
The food brands available can differ from region to region. Pictures are taken at a store in Ontario. Sale items should apply to Costco locations in Ontario, Quebec, New Brunswick, Newfoundland & Nova Scotia, if the item is in stock at your store. There will likely be a few deals not shown here in your store. If this blog has helped you save money, consider sharing www.cocoeast.ca with your friends and family! If you see deals at your store that aren't on this blog, post them in the comments and help spread the money saving love!