I walk the whole store for you every Monday when Costco Sale items and Costco Flyer sales are released for the week, then post them here and on our Facebook page.
Location: KINGSTON, ON.
***This is a fan-run, independent page with no affiliation or endorsement by Costco Wholesale***
Please note: The price at your local Costco takes precedent (or precedence) over the prices listed on this blog. Costco liquidation/Manager's Special items (ending in .97) vary from store to store. An asterisk (*) on the price tag means the item is not being re-ordered.
If there is something you really want, ***double-check the expiry date*** as some Costco sales items do end mid-week.
If you'd like to skip ahead to the comments section, click here!
First off congratulations to @debref for being selected as the winner for last weeks draw! Make sure you send me a message so I can get your prize mailed off to you!
CONTEST TIME!!! This week I'm going to be giving away another $50.00 Costco Cash Card! Keep reading to find out how to enter!
Happy Monday everyone! Well happy for most of us, Dexter doesn't seem to think so however…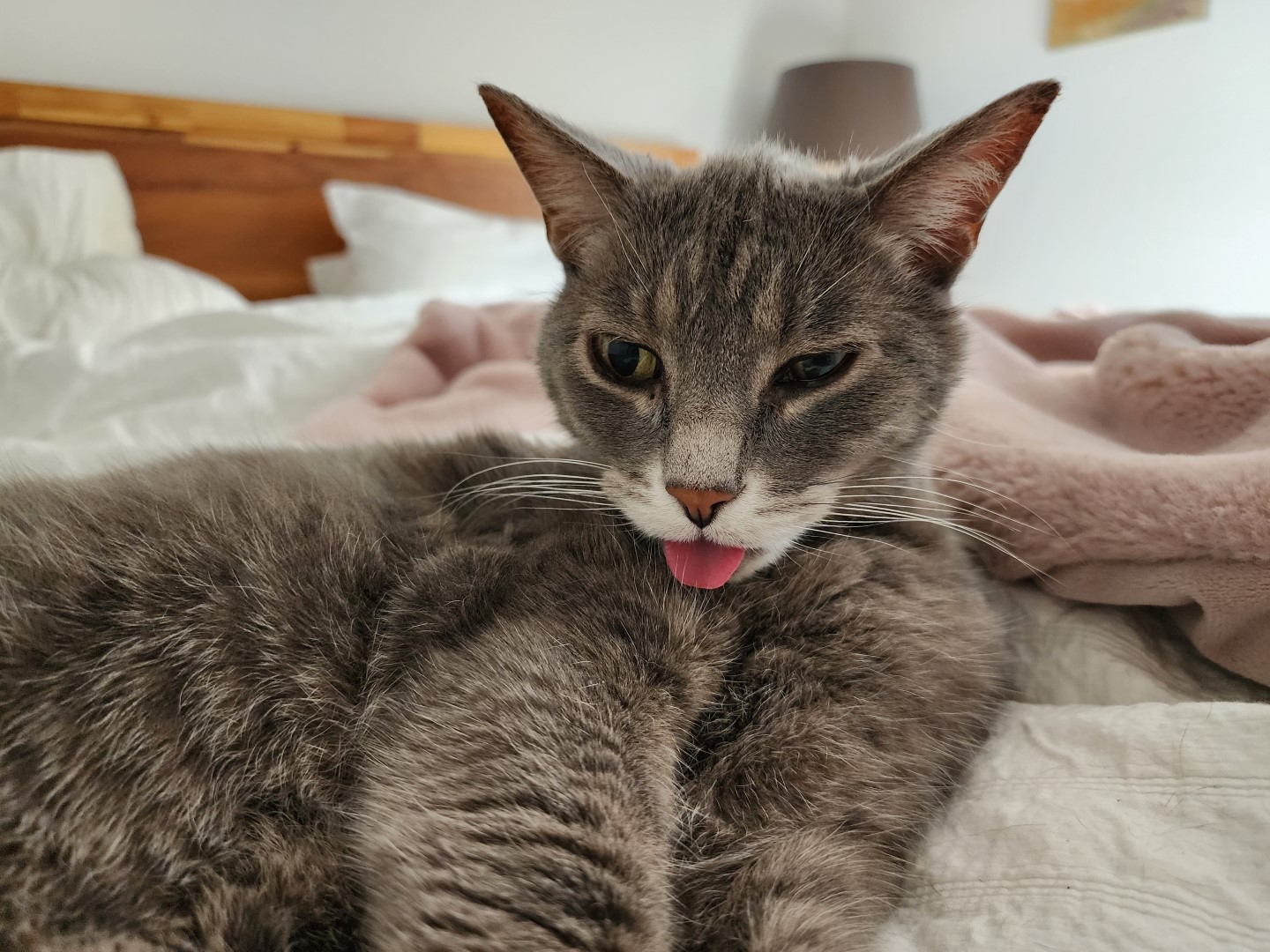 I guess sales aren't for everyone. Try and relax Dexter!
If he were more of a "bath cat" I'd suggest he loosen up a little bit in a nice hot bath with one of these!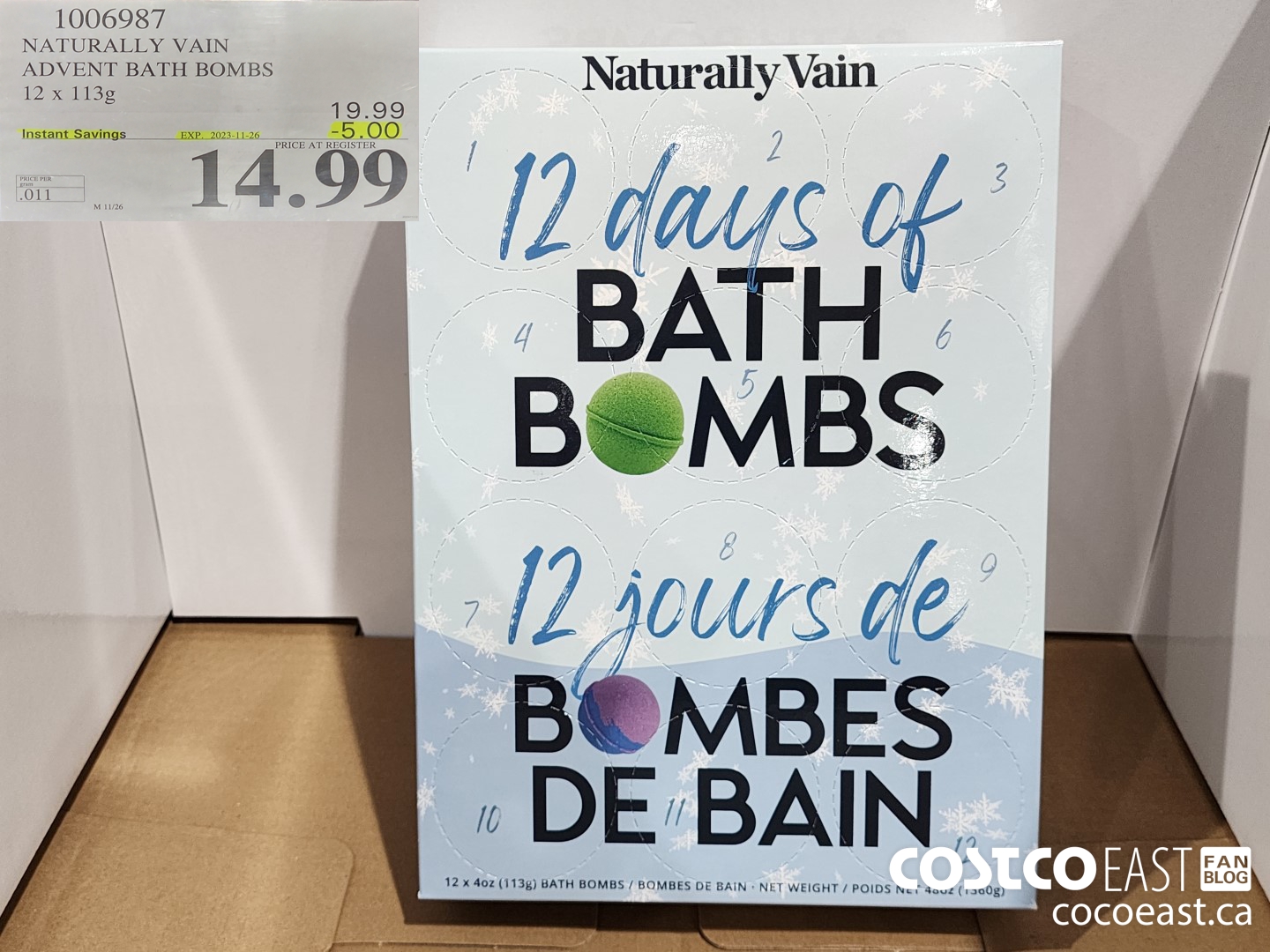 He certainly isn't a water cat though, so that idea goes right down the toilet… Quite possibly this American Standard toilet!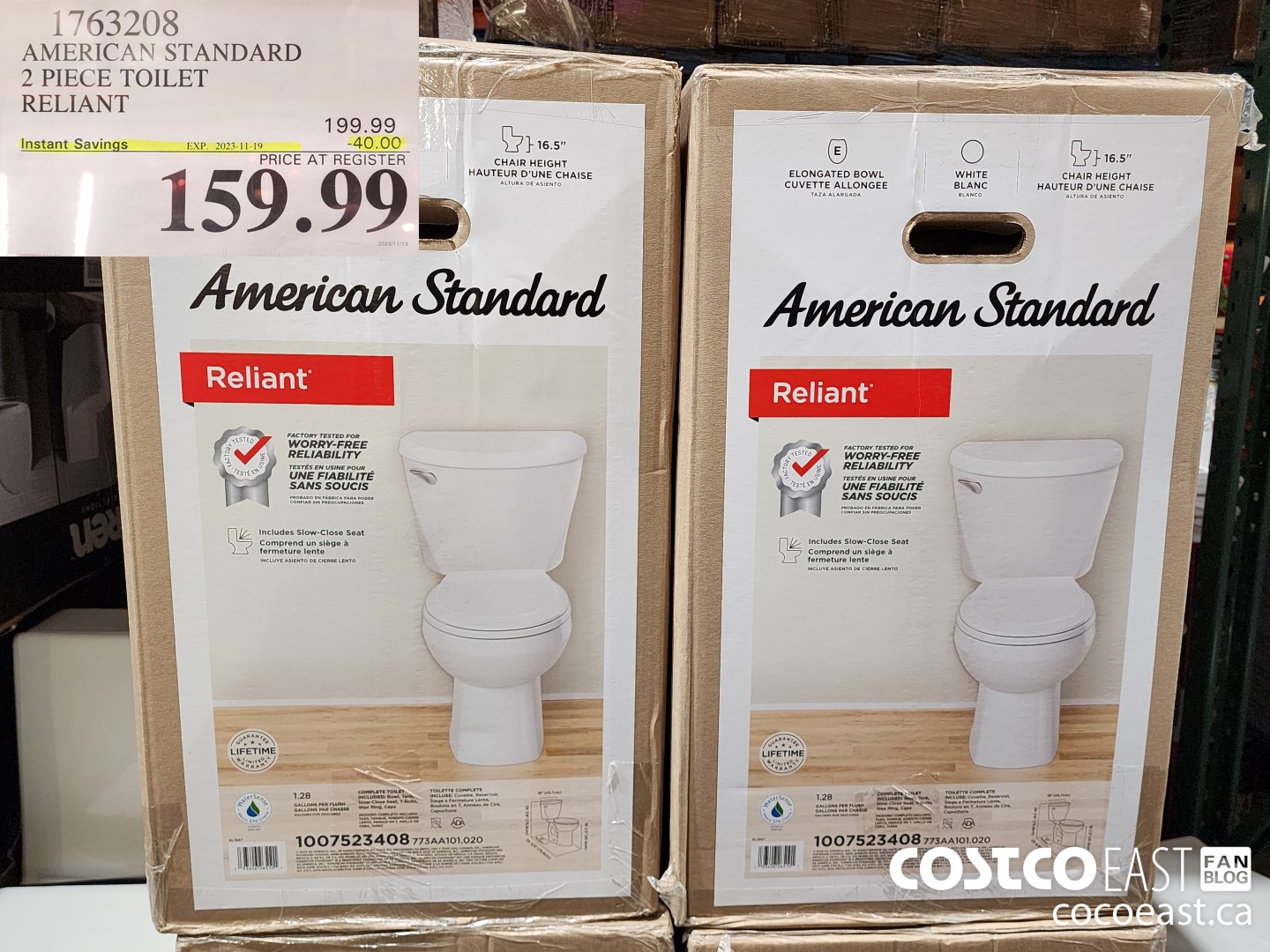 Ahhh, who doesn't like toilet humour? I figured I hit the bulls-eye with that joke! But if you don't think so I'd encourage you to try and hit the bulls-eye on this nice looking dart board & cabinet!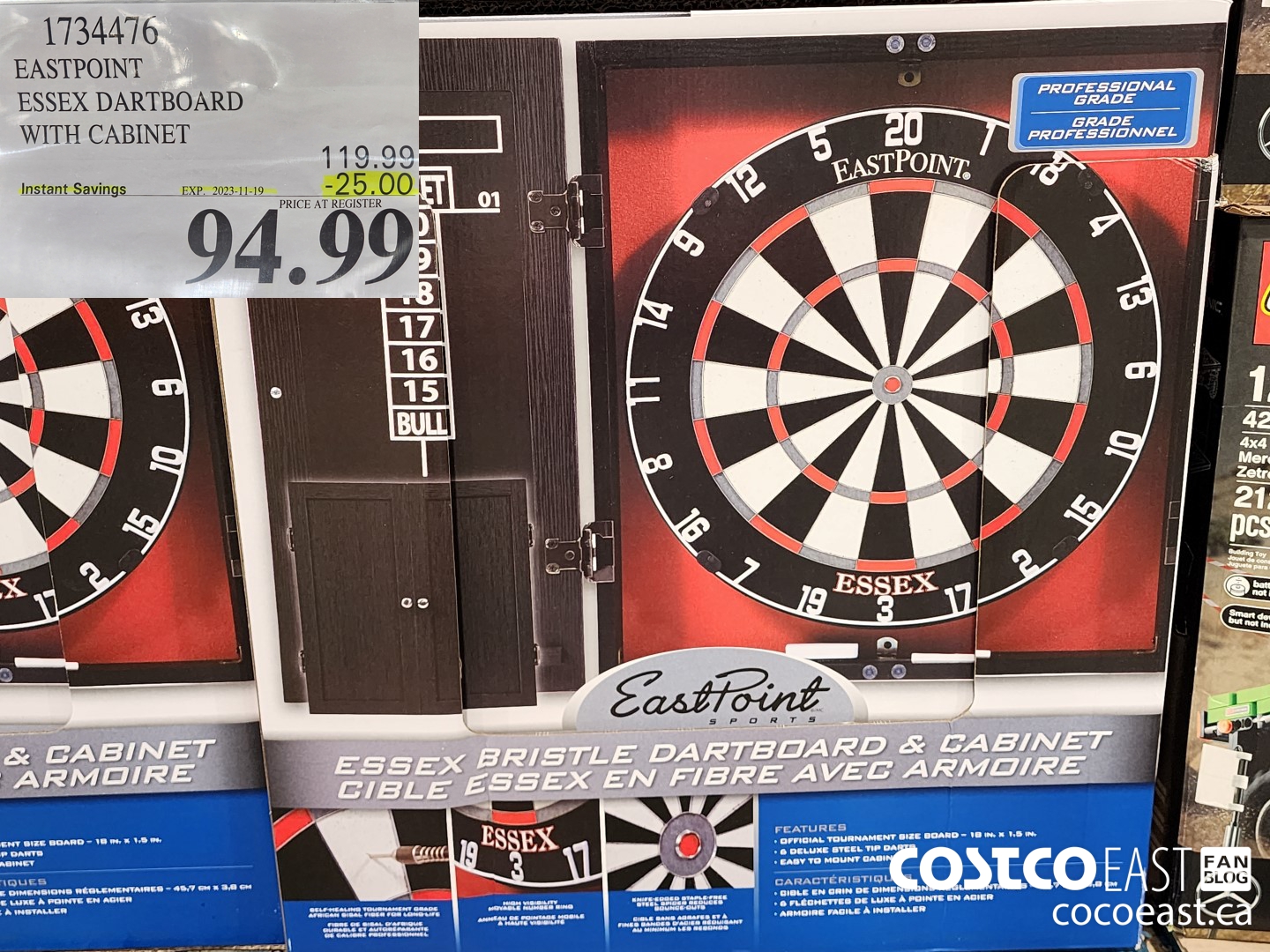 C'mon, even the Bel Cheese cow is laughing at that!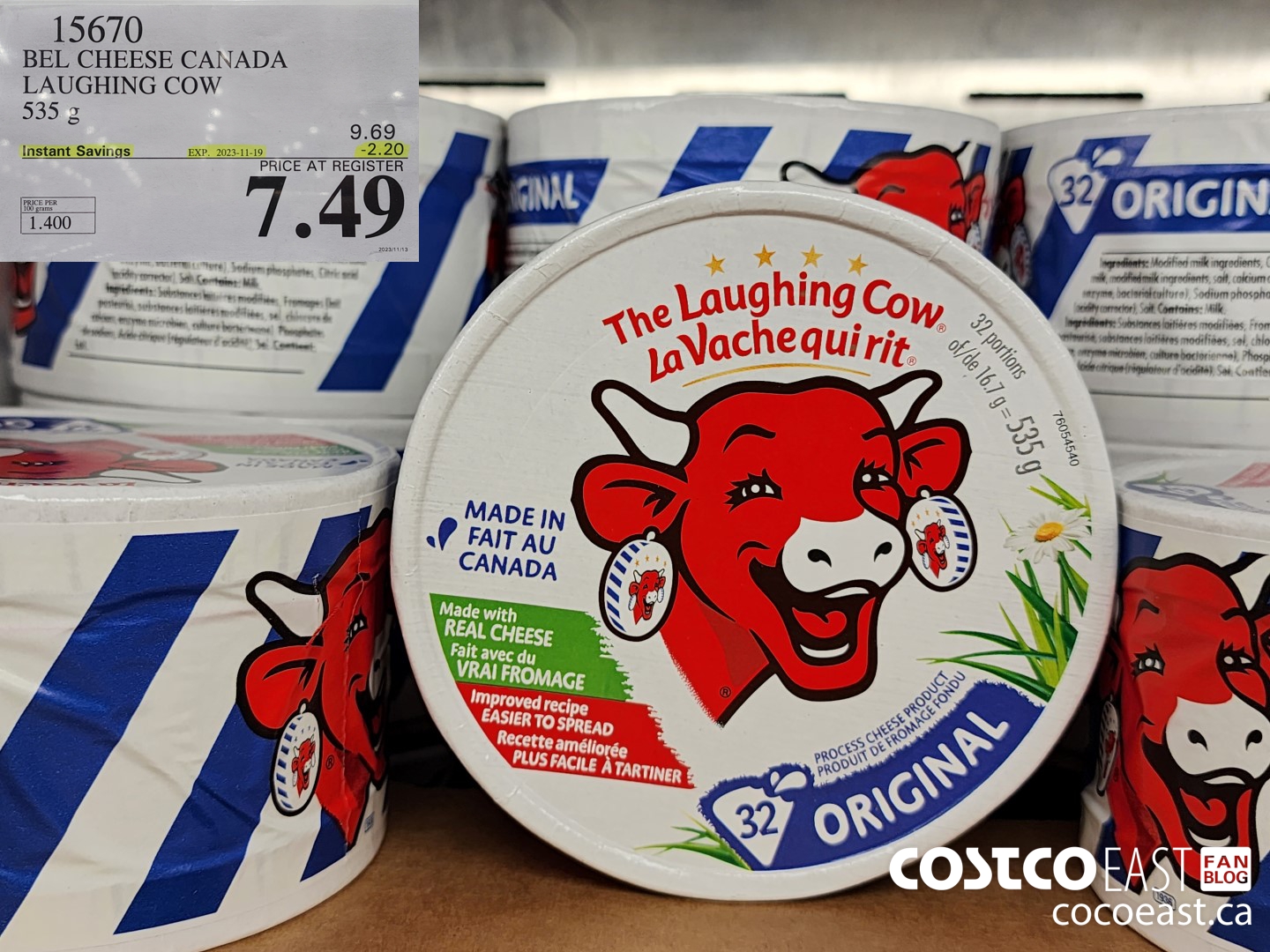 I know, I know. All my joking around is a pain in the neck right? Well, this might help?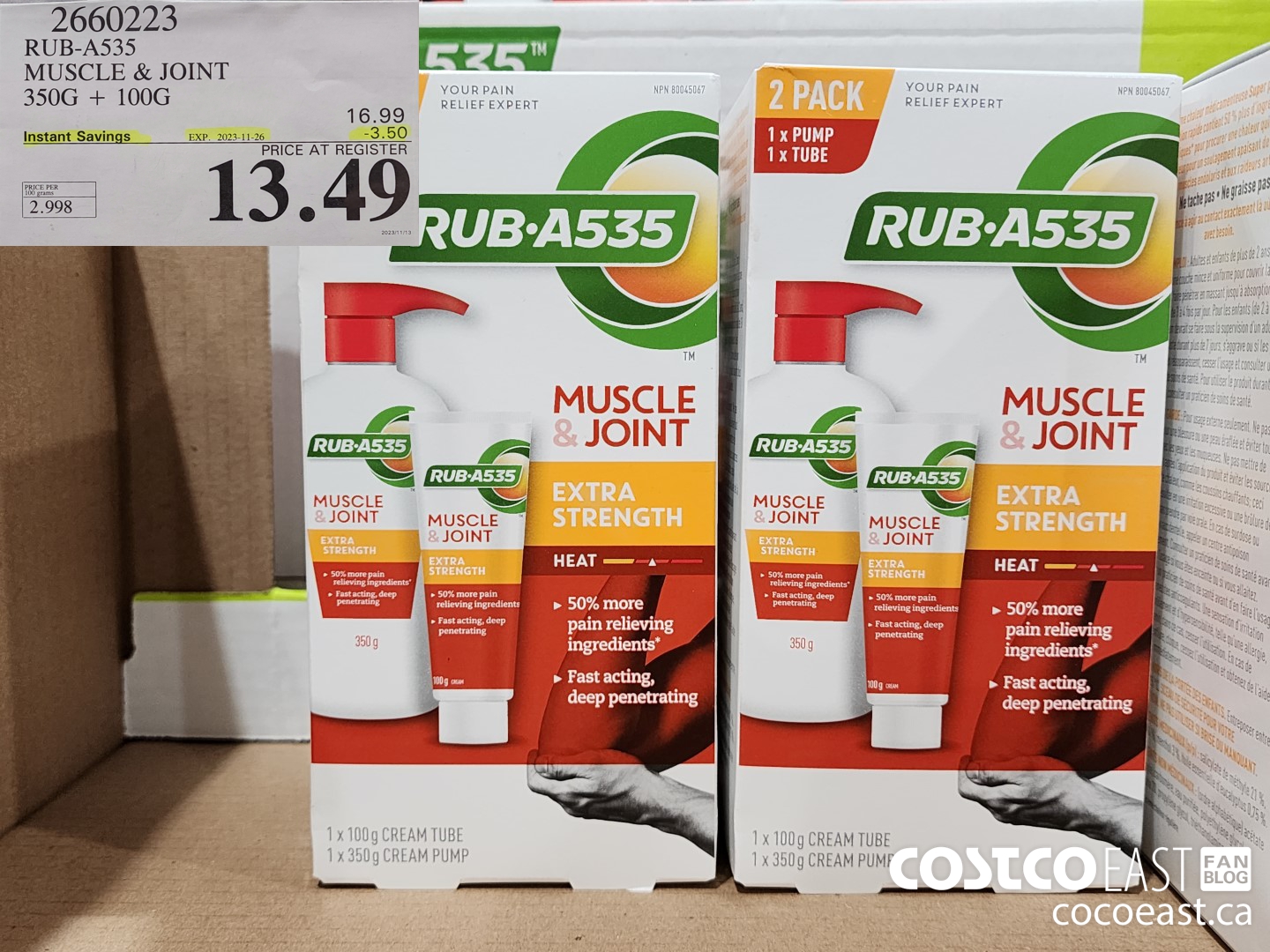 OK, I can almost hear all of you doing the face palm right now, so I'll stop.
I hope you all had a great weekend, and are looking forward to a great week ahead! Also make sure to stay tuned for more posts from Steve about his trip overseas and the amazing and crazy stuff Costco has available in Japan!
See you soon folks. Cheers!
!!!CONTEST TIME!!! THIS WEEK I'M GIVING AWAY A $50 COSTCO CASH CARD!!!

To enter this week's contest for a $50 Costco Cash Card just comment on this weeks Facebook or Instagram Post with your favourite Christmas song! Links to the posts are below.
Good luck everyone!
No purchase necessary. Contest ends Sunday, Nov 19th, 2023 at 11:59 pm. Open to Residents of Canada, 18+ Conditions apply. 1 entry/person. Correct answer to math skill-testing question required. Contest is not sponsored by Instagram® / Facebook®.
Winner will be announced via this blog & Instagram® / Facebook® on Monday, Nov 20th, 2023 by 9:00 PM (ET). Winners will be contacted no later than Monday, Nov 20th, 2023 at 11:00 PM (ET) to claim prizes.
Don't forget to check in with Rhonda over at the Costco Quebec Fan Blog and see what fun sales are happening there!
Costco Flyer Sales Oct 30th – Nov 26th 2023

Costco Treasure hunt sales Nov 13th – 19th 2023