I walk the whole store for you every Monday when Costco Sale items and Costco Flyer sales are released for the week, then post them here and on our Facebook page.
***This is a fan run, independent page with no affiliation or endorsement by Costco Wholesale***
Please note: The price at your local Costco takes precedent (or precedence) over the prices listed on this blog. Costco liquidation/Manager's Special items (ending in .97) vary from store to store. An asterisk (*) on the price tag means the item is not being re-ordered.
If there is something you really want, ***double check the expiry date*** as some Costco sales items do end mid-week.
If you'd like to skip ahead to the comments section, click here!.
Hello and welcome back everyone!
I am feeling so much better, and thank you for all of your well wishes! I think I lucked out and got a fairly mild case of Covid, thank goodness!
Costco was absolutely buzzing today for whatever reason, and there were a plethora of sales to go along with that buzz.
It's the perfect weather to get yourself a cozy new Roots Sherpa throw for $10.00 off.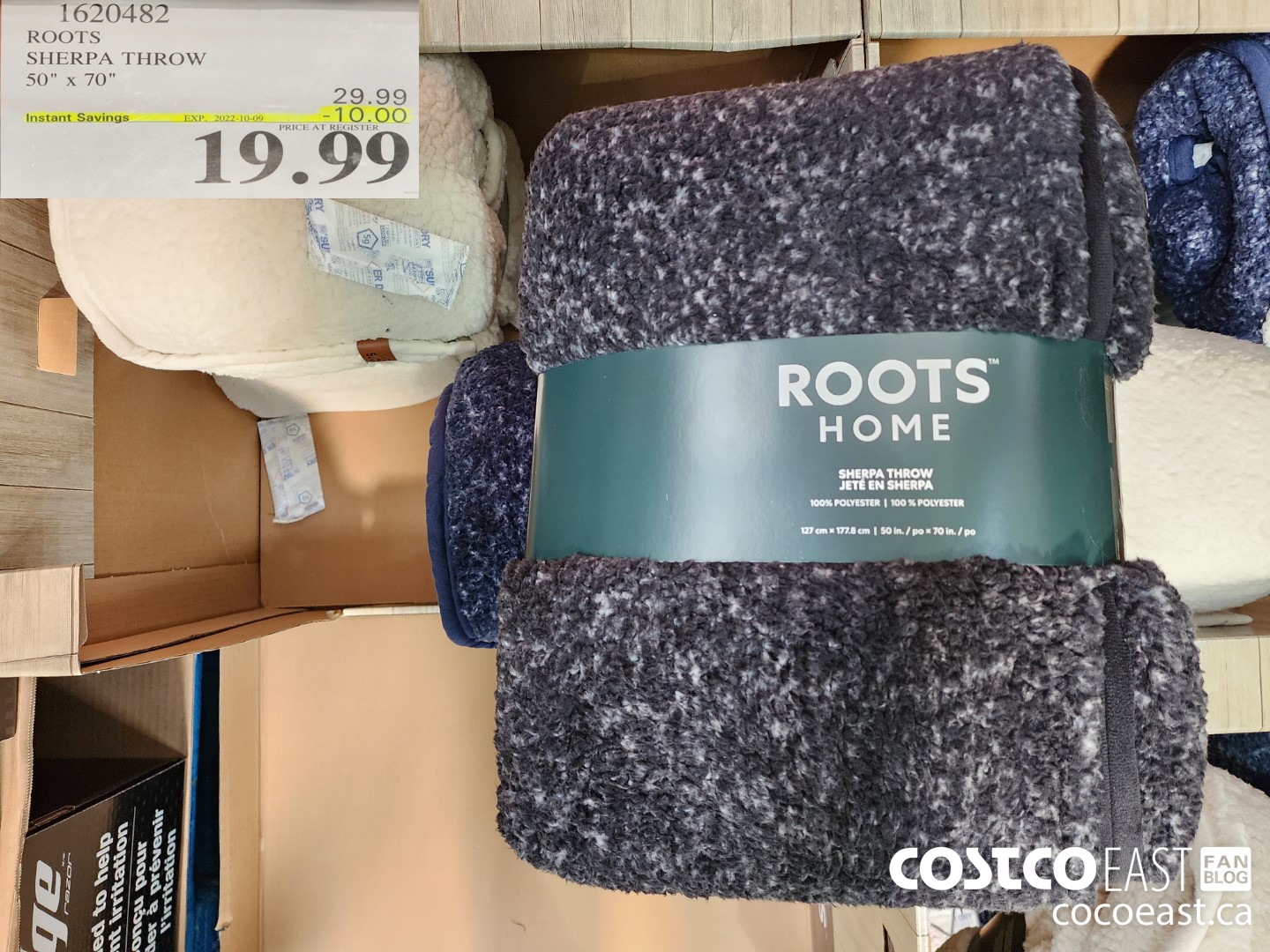 Roots is always good quality too, so yo know it's gonna last!
Seeing the daylight dwindle as the days go by is a reminder that we're all gonna need a little extra vitamin D, and if you suffer from seasonal affective disorder (S.A.D.) then this little device might give you a boost in the darker months. And it's $25.00 off!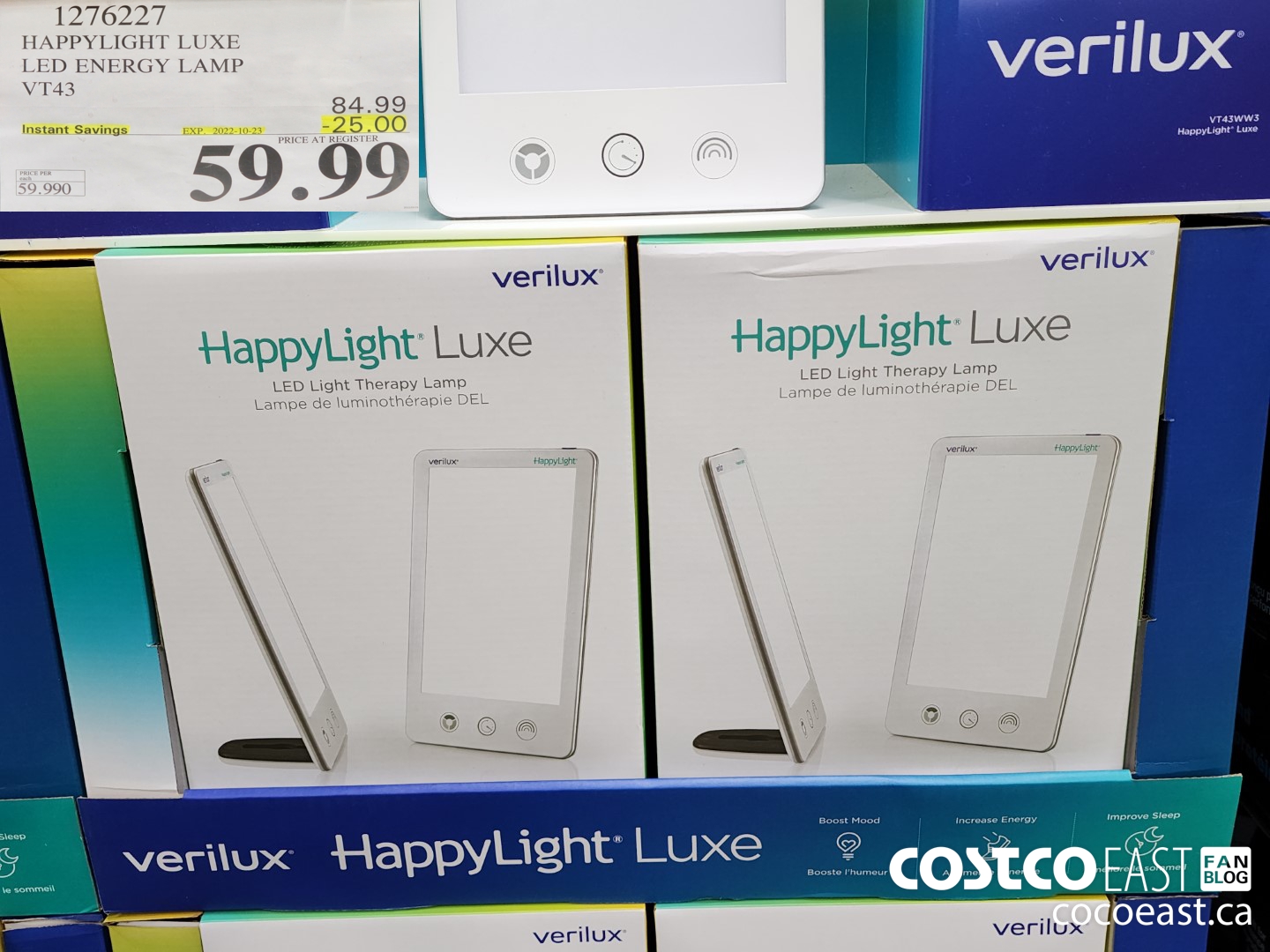 I was just talking about air purifiers on Friday, apparently Costco heard me and the decided to put the Germ Guardian 4-in01 air purifier on sale for $25.00 off @ $124.99.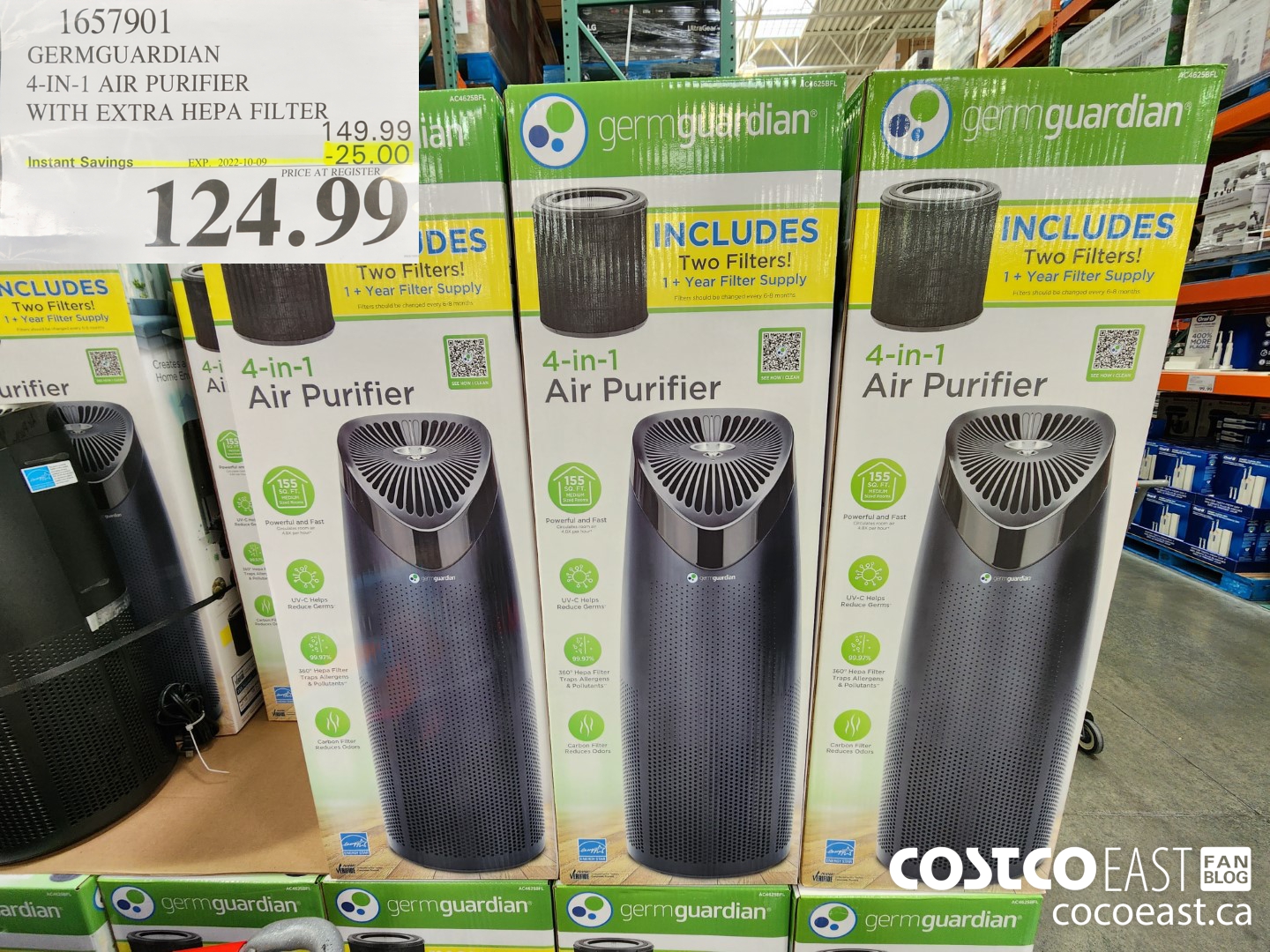 Not too shabby, and made me linger at the endcap thinking about getting one. Of course, I felt the need to check in with all of you… Does anyone have this, do you like it, do you find it makes a difference? You know all the usual questions. If anyone has experience with these I'd love a little review!
I can speak to the quality of these Tilley flannel shirts, they are very cozy and great quality!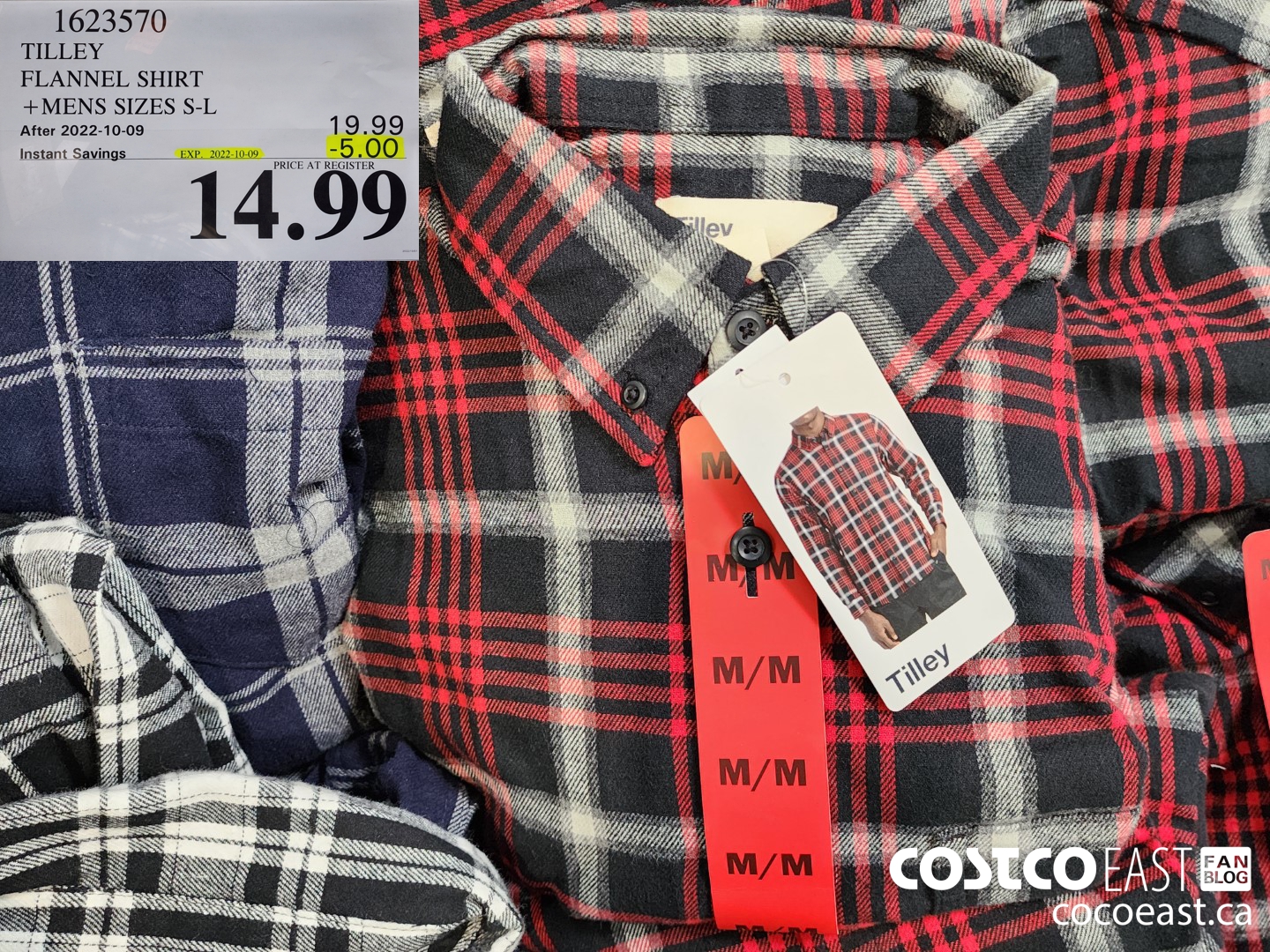 We both have the white and black ones, but I do really like the look of the one in the picture… Gotta make sure the plaid wardrobe is fully stocked for the winter folks.
Speaking of fully stocked. My shopping cart (while only containing a few items) was overflowing!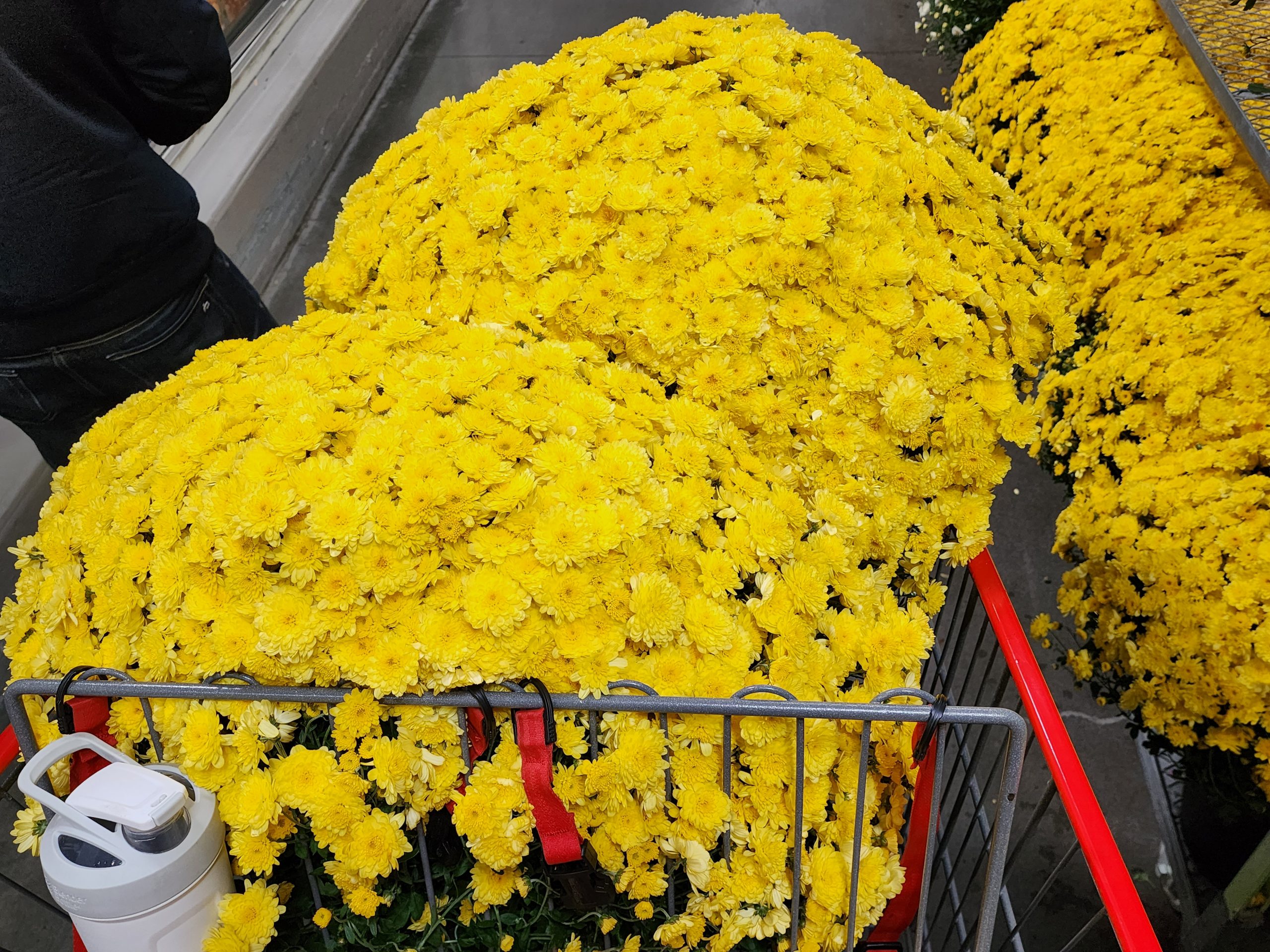 I somehow managed to get 2 of the Fall Mums into my cart, though I gotta say it was almost a struggle! They're massive!!! And at $12.99, I mean it'd be crazy to not bring a few home right!?
I'm gonna go now. The bed calls to me, and Dexter is waiting too, so… I must go.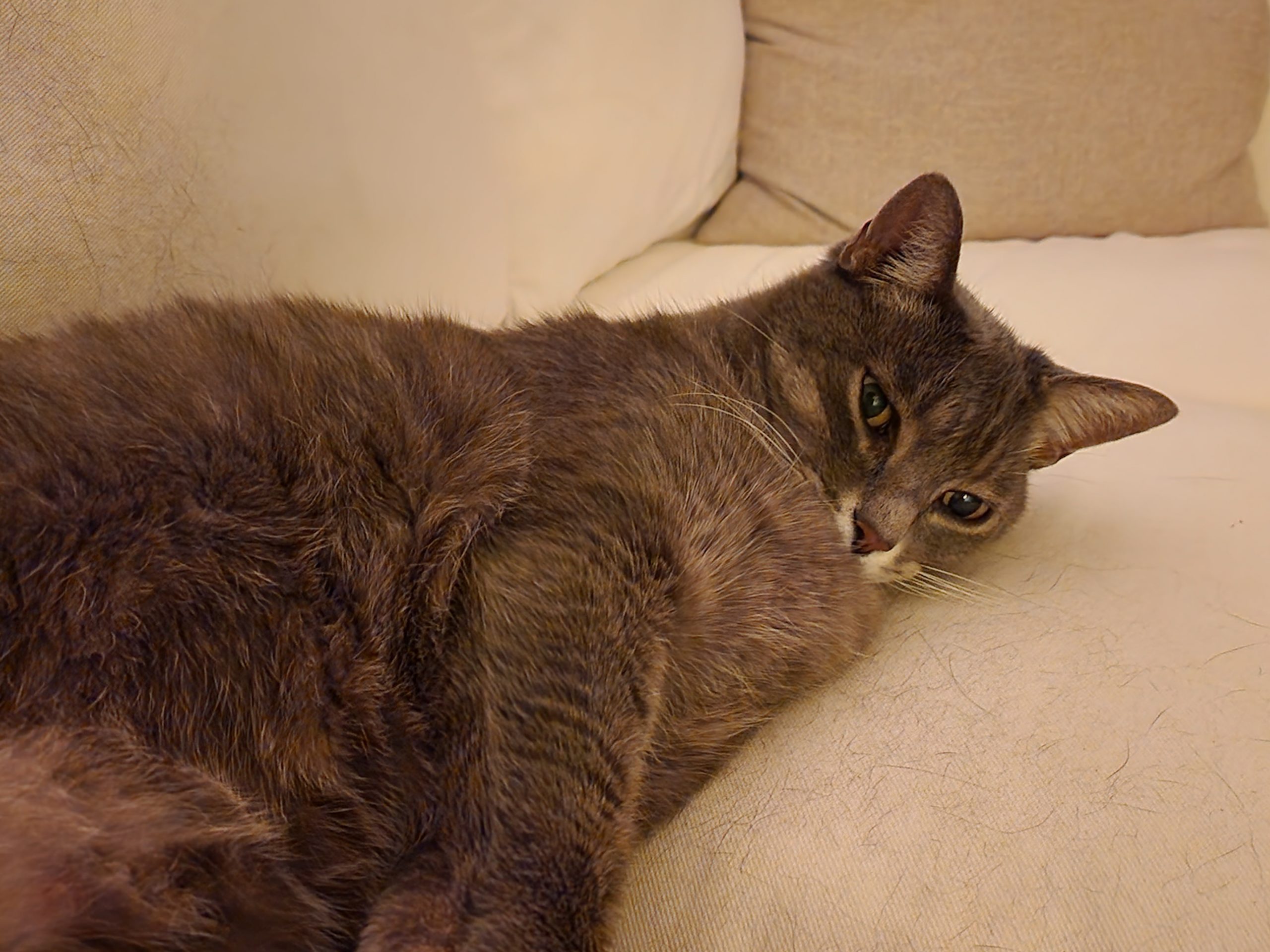 Who wouldn't want to cuddle up with that kitty!?!?!
Alright folks, have a great night and enjoy the sales!
Costco Flyer Sales Sept 26th – Oct 23rd 2022

Costco Treasure hunt sales Oct 3rd – Oct 9th 2022