I walk the whole store for you every Monday when Costco Sale items and Costco Flyer sales are released for the week, then post them here and on our Facebook page.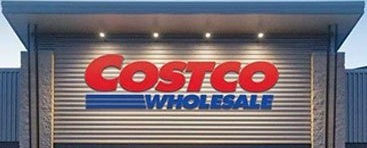 ***This is a fan run, independent page with no affiliation or endorsement by Costco Wholesale***
Please note: The price at your local Costco takes precedent (or precedence) over the prices listed on this blog. Costco liquidation/Manager's Special items (ending in .97) vary from store to store. An asterisk (*) on the price tag means the item is not being re-ordered.
If there is something you really want, ***double check the expiry date*** as some Costco sales items do end mid-week.
If you'd like to skip ahead to the comments section, click here!
First off I'd like to say…
I hope you all have deliciously spooky nights, and your kids have a great time running amok in the neighborhood collecting candy!
We're headed downtown soon to pass out candy with my Mom and Sister, so we'll get to see all the fun costumes! (And my Sister's decorating job!)
***Second, I have some very exciting news that I finally get to share…
We have expanded our Costco Fan Blog family to Quebec!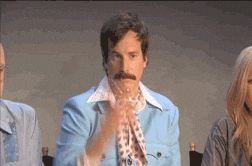 So, everyone please give a warm welcome to Rhonda Massad, who will be our Blogger taking in all the sales happening in that region (Mostly the Vaudreuil warehouse). Head over to www.cocoquebec.ca to check out what Rhonda and her dog Ozzy are up to, and see whats going on in the Quebec Costco warehouses!
Third… I made the mistake of putting one of these in my cart today.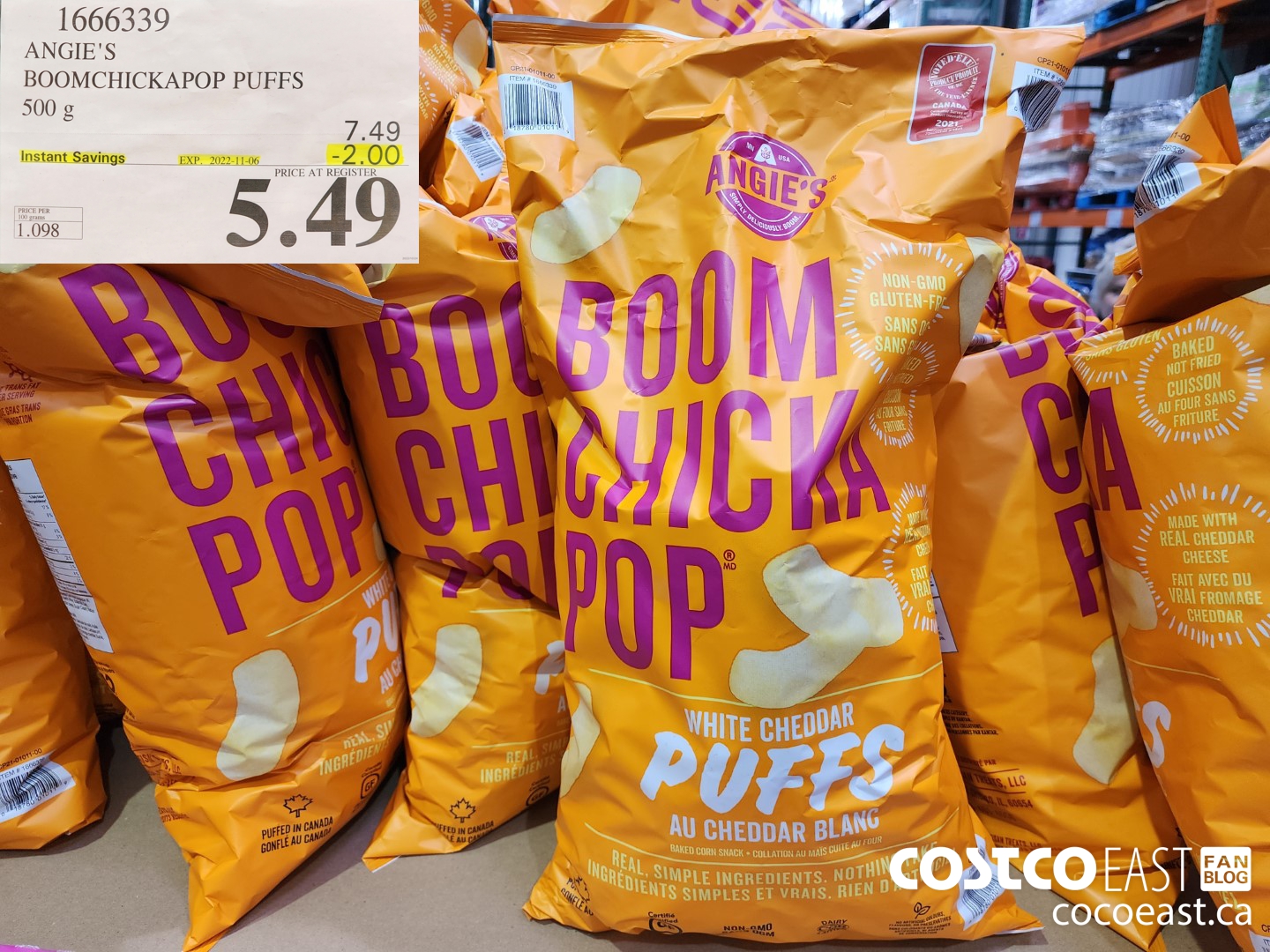 What could go wrong, I thought??? I mean they're on sale for $5.49 for a bag almost the size of my torso, great deal right?! The problem is I opened the bag once I got in the car, and started eating them… And eating them… And eating them, see where I'm going with this? I couldn't stop, they were just too delicious! Plus they're corn puffs so they don't feel like your eating anything until you've devoured a quarter of the bag like some kind of fiend. My partner had the same reaction when she tried them, I think she said "Oh my go get these things away from me". Needless to say, I highly recommend these!
I also picked up a pack of Duracell 9V batteries on sale for $5.00 off.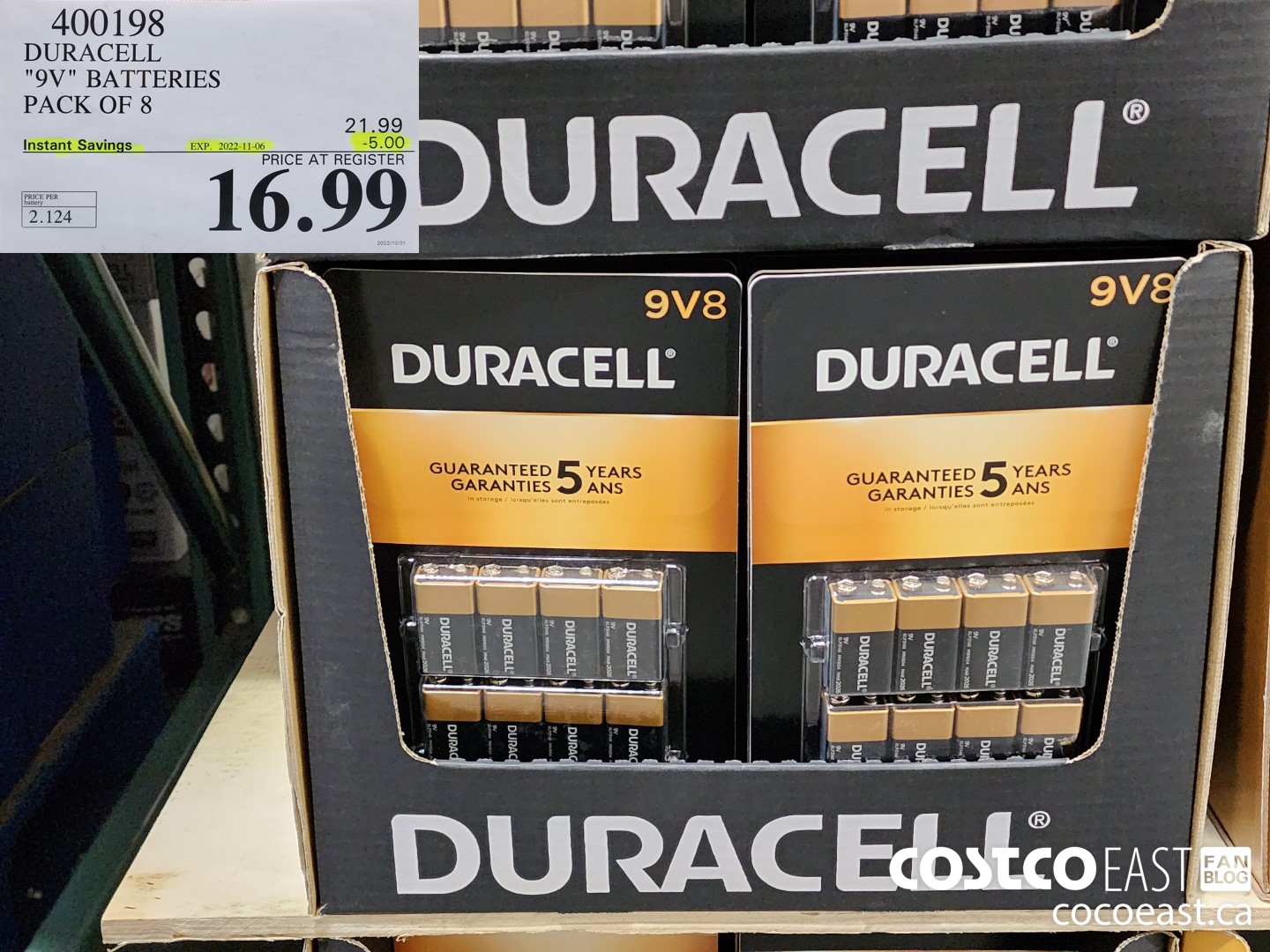 It seems like they're one of those batteries that you forget you ran out of until you need one, like in your smoke detector. That's an important one!
Culinary Treasures vegetable broth is on sale for $7.99 for the 6 x 946ml pack. I love having some of this around to add to soups, rice, curries, braising liquids- anything really! It just adds a little bit of something extra & a little bit more depth. Absolutely a pantry staple.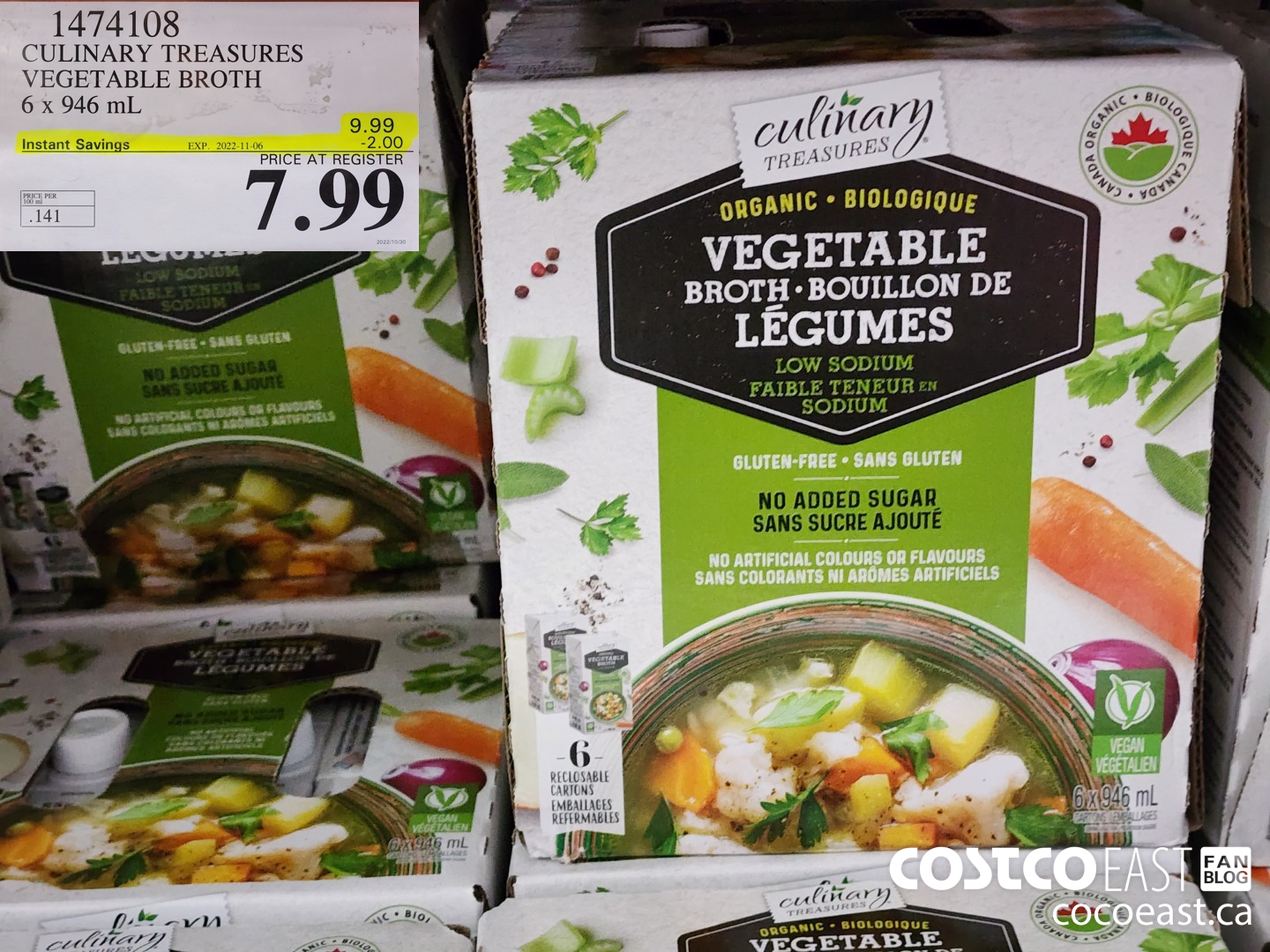 The other staple I picked while it was on sale for $5.50 off is the Charmin Ultra soft bathroom tissue.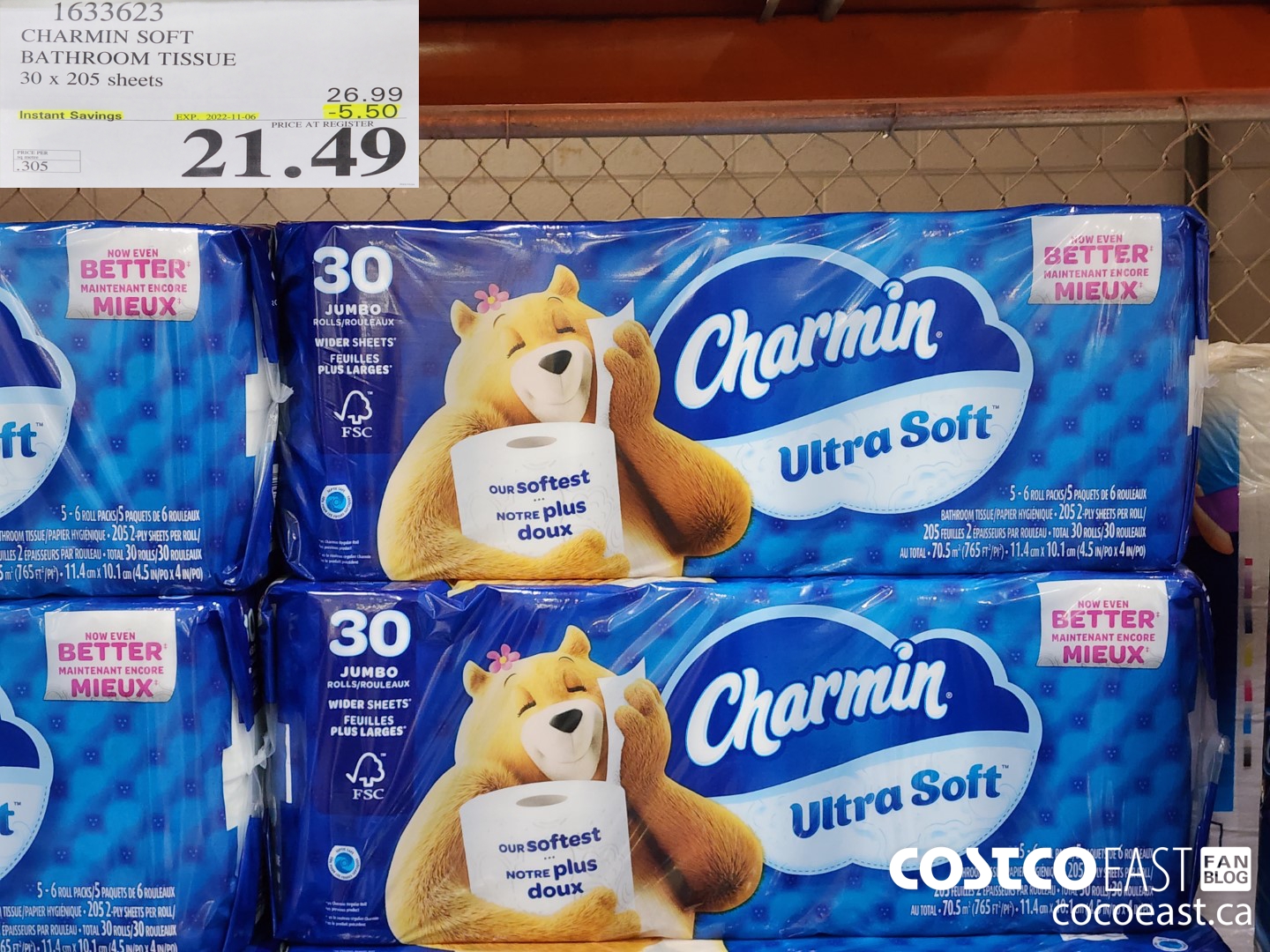 As History has taught us, it's never a bad idea to have a supply of extra T.P. at home right? Right!
On that note, it's time to head out and enjoy the festivities folks. I hope you all have a great evening, put on a scary movie, grab some leftover candy and enjoy!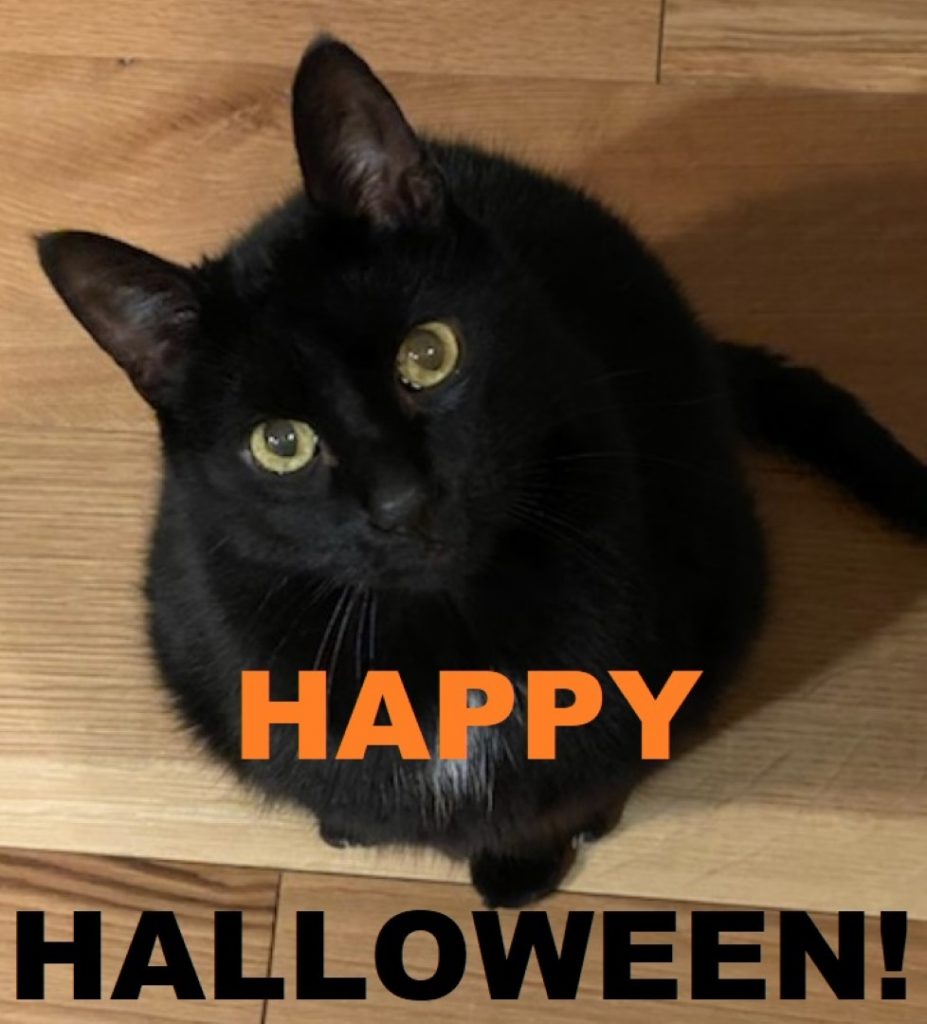 Costco Flyer Sales Oct 24th – Nov 6th 2022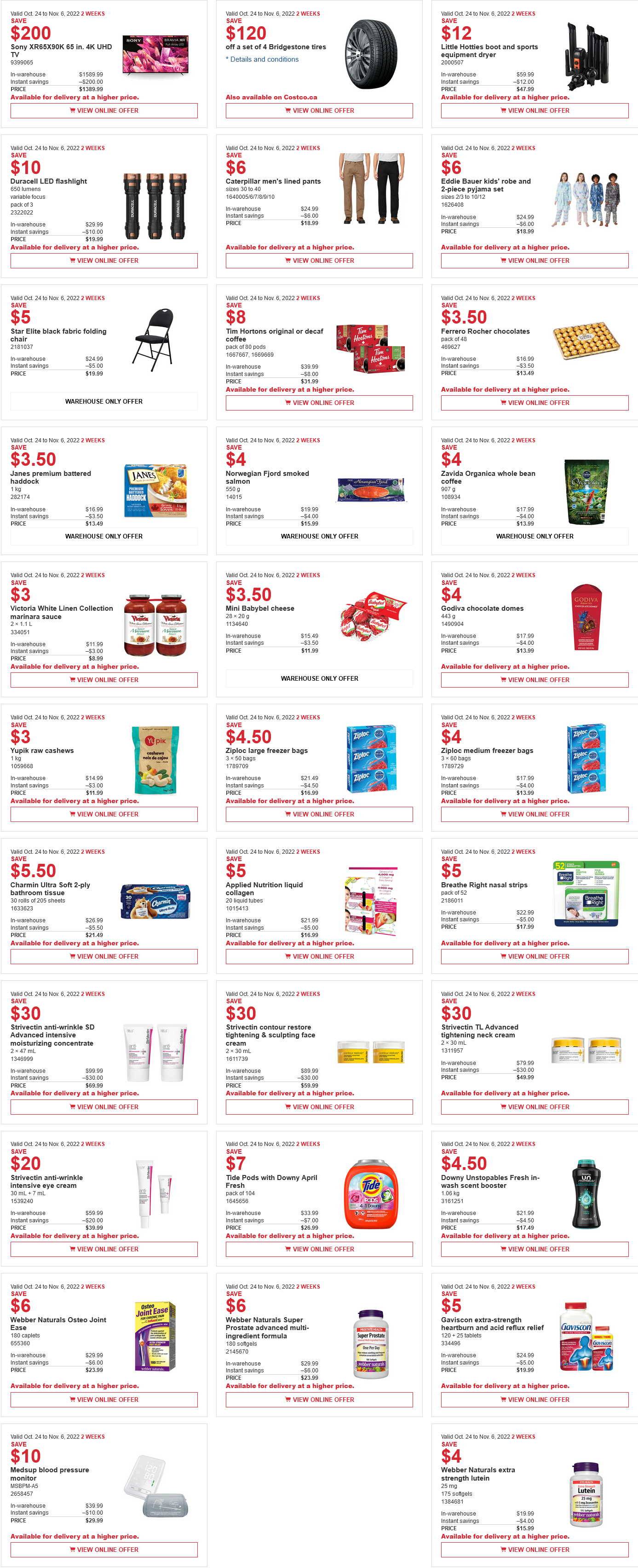 Costco Treasure hunt sales Oct 31st – Nov 6th 2022