I walk the whole store for you every Monday when Costco Sale items and Costco Flyer sales are released for the week, then post them here and on our Facebook page.
If you'd like to skip ahead to the comments section, click here!
Hello and welcome back to another Monday Costco Treasure hunt my fellow Costconians!
Christine, thank you for your comment about the Aerogarden, and while I think it's great that your puppy might have access to fresh greens, I'm sure that's not the point… Too bad to hear about the cherry tomatoes though. Did you try peppers???
Anyone else who has experience using one of these I would love to hear your experience with it as well!
And to Jan and Jennifer, I decided today would be a good day to "encourage" your candy-shaming ways (And also knew you two would get a good chuckle out of this)… Take a look at my cart halfway through my journey today.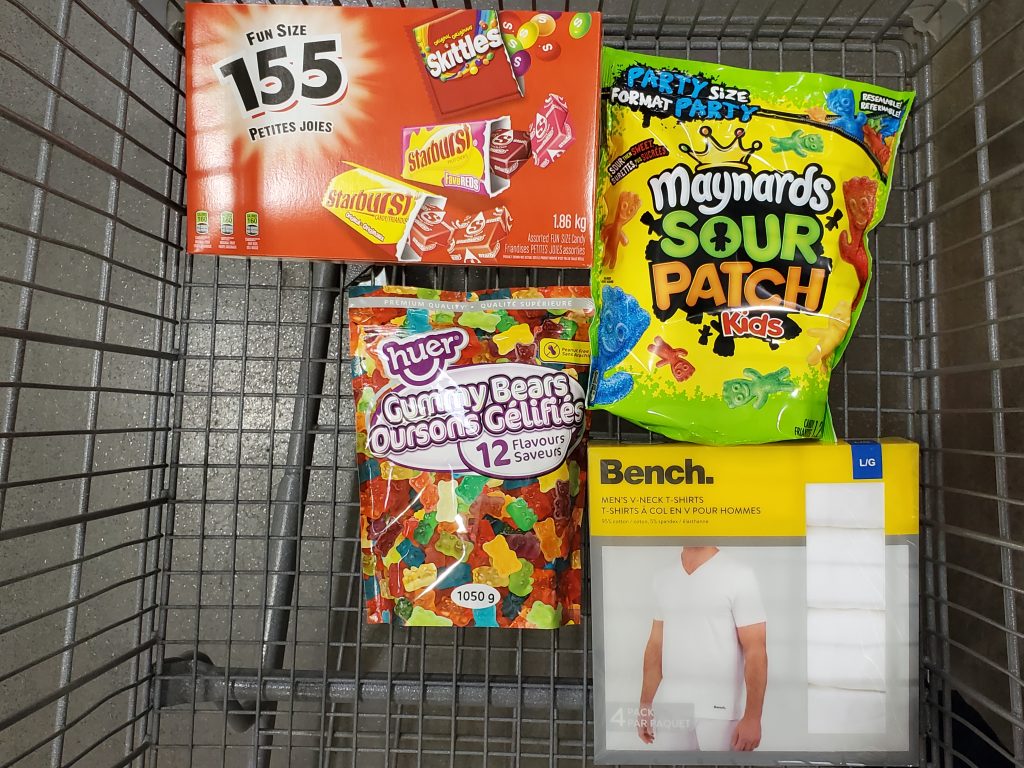 Now to be fair, the Mars, Wrigley, Starburst & skittles pack is for passing out to kids (though I did open it once I was in my car and ate 2 packs of those delicious Skittles!) and I wound up putting the Huer Gummy Bears ($7.89) back on the shelf later on. I was trying to decide between that or the Maynards Sour Patch kids ($8.69) to bring to work, last time I brought the Gummy Bears and they lasted all of a shift and a half before the Vultures and I finished the bag… I expect the same result with the Sour Patch Kids.
There you go Jennifer and Jan, fire away!
While they're working on some witty comebacks, here a few of the 181 sales from today.
Kirkland Signature Non-GMO infant formula 1.36kg -$6.00 @ $20.99
Roots lunch bag -$4.00 @ $12.99
Salton Induction cooktop -$10.00 @ $39.99
Invisible glass, glass cleaner -$4.00 @ $14.99
Little Northern Bake gluten-free bread 2 x 482g -$2.30 @ $8.69
Mondetta Cozy Pant +ladies sizes S-XXL -$4.00 @ $12.99
Tre Stelle Traditional Feta 1kg -$3.00 @ $10.99
Collier's Welsh Cheddar 400g -$2.00 @ $7.99
Bounty Plus Paper Towel 12 x 91 sheets -$5.00 @ $18.99
The Culligan bottom load water cooler is on sale for $50.00 off @ $229.99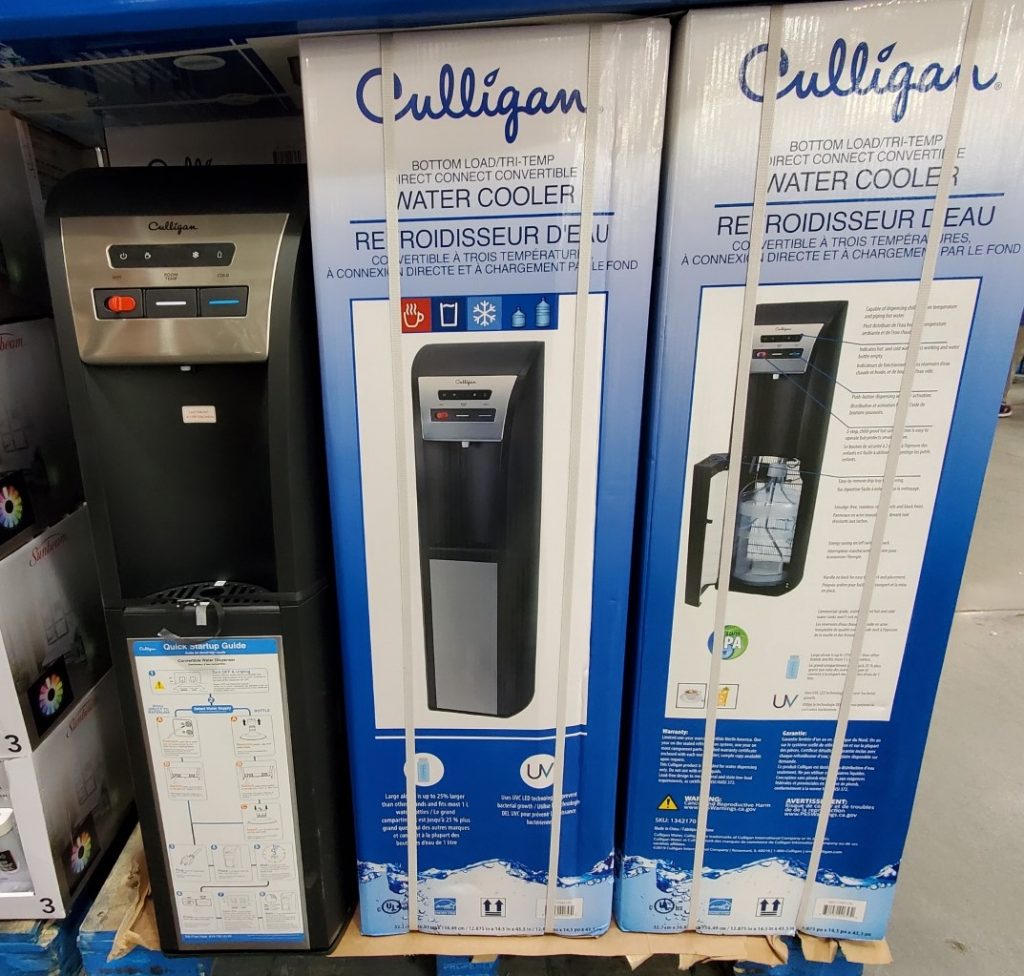 I like the bottom feed design, keeping the big 'ol water jug hidden… Plus probably a lot easier to reload for some, than heaving a giant water jug up top.
And while not on sale Costco has a good selection of tropical plants available to help bring some color (and oxygen) into our house for the late fall/winter.
Those Sansevieria plants are super easy to care for as well, so for those of you afraid to commit to a plant, that's probably a good one to start with.
Lysol has repackaged their disinfecting wipes and they are on sale right now for $4.00 off @ $15.99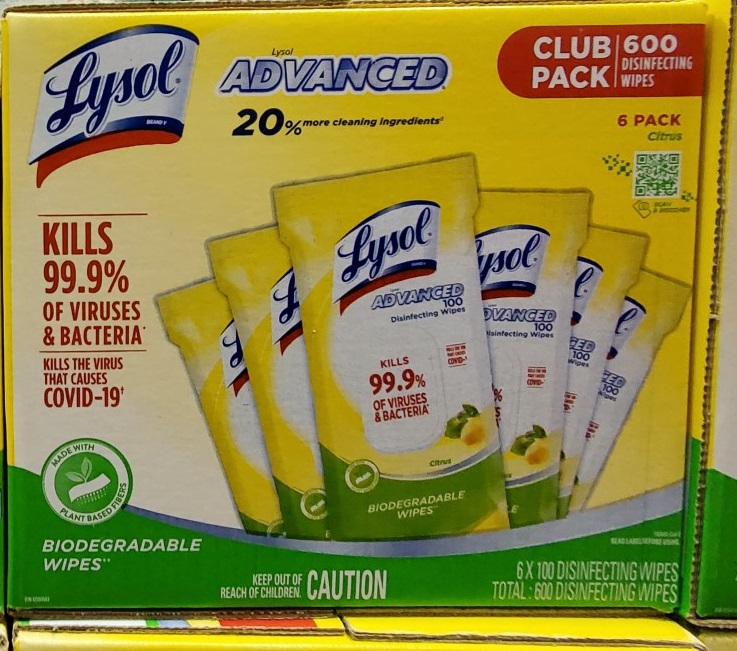 Ah yes, Lysol wipes… I remember a time when you had to line up in the snow at 8:00 a.m. to try and get some of those, and even then you weren't guaranteed to get 'em! Seems like that was so long ago…
Anyhow, I'll not reminisce any longer and let you all get on to all the new sales happening this week, and I won't be getting on to any of the candy I bought because I left it in my car for safe keeping… (I'll provide photo evidence if I need to.)
Enjoy the sales everybody and stay safe and healthy!
Cheers!
As we're now in Fall 2021 and the potential 4th wave of COVID-19 I think it's important to remember that we're not out of the corona virus weeds yet, and each province has their own Health recommendations based on the provinces individual risk assessment and I would recommend that you follow the recommendations for your specific province. Information can be found at the following websites.
Newfoundland COVID-19 information
New Brunswick COVID-19 information
Nova Scotia COVID-19 information
Go here for the latest Costco Coronavirus updates: https://www.costco.ca/coronavirus-response.html
So there you go, a little reading material for you.
Be kind, be safe and stay healthy!
Please note:
The price at your local Costco takes precedent (or precedence) over the prices listed on this blog.
Costco liquidation/Manager's Special items (ending in .97) vary from store to store.
An asterisk (*) on the price tag means the item is not being re-ordered.
If there is something you really want, ***double check the expiry date*** as some Costco sales items do end mid-week.
***This is a fan run, independent page with no affiliation or endorsement by Costco Wholesale***
Costco Flyer Sales Oct 25th – Nov. 1st 2021
Costco Treasure hunt sales Oct 25th – Nov. 1st 2021