I walk the whole store for you every Monday when Costco Sale items and Costco Flyer sales are released for the week, then post them here and on our Facebook page.
***This is a fan run, independent page with no affiliation or endorsement by Costco Wholesale***
Please note: The price at your local Costco takes precedent (or precedence) over the prices listed on this blog. Costco liquidation/Manager's Special items (ending in .97) vary from store to store. An asterisk (*) on the price tag means the item is not being re-ordered.
If there is something you really want, ***double check the expiry date*** as some Costco sales items do end mid-week.
If you'd like to skip ahead to the comments section, click here!
Welcome back from your Thanksgiving Long Weekends everyone!
Hopefully you all had a chance to visit some family and/or friends, eat some delicious food and relax a bit?!
It's always weird not getting to Costco on Mondays, as I've mentioned recently after getting Covid… And Long weekends are a bit awkward since if I don't plan way ahead I wind up working Tuesday afternoons and the going to Costco after work in the evening to get the pictures, like tonight! So this may be a bit of a shorter post as I'm about 8 hours or so behind where I'd normally be.
Just to get to a few comments first…
Thank you to Jordan B who commented and gave me some info about generators, I think and Inverter is probably what we would want if we're looking for a back-up in case of emergency. We already have the electrical done on the house by the previous owner, so that isn't an issue for us.
Jordan B, if you're reading would you say this is a decent one to have as an emergency back-up?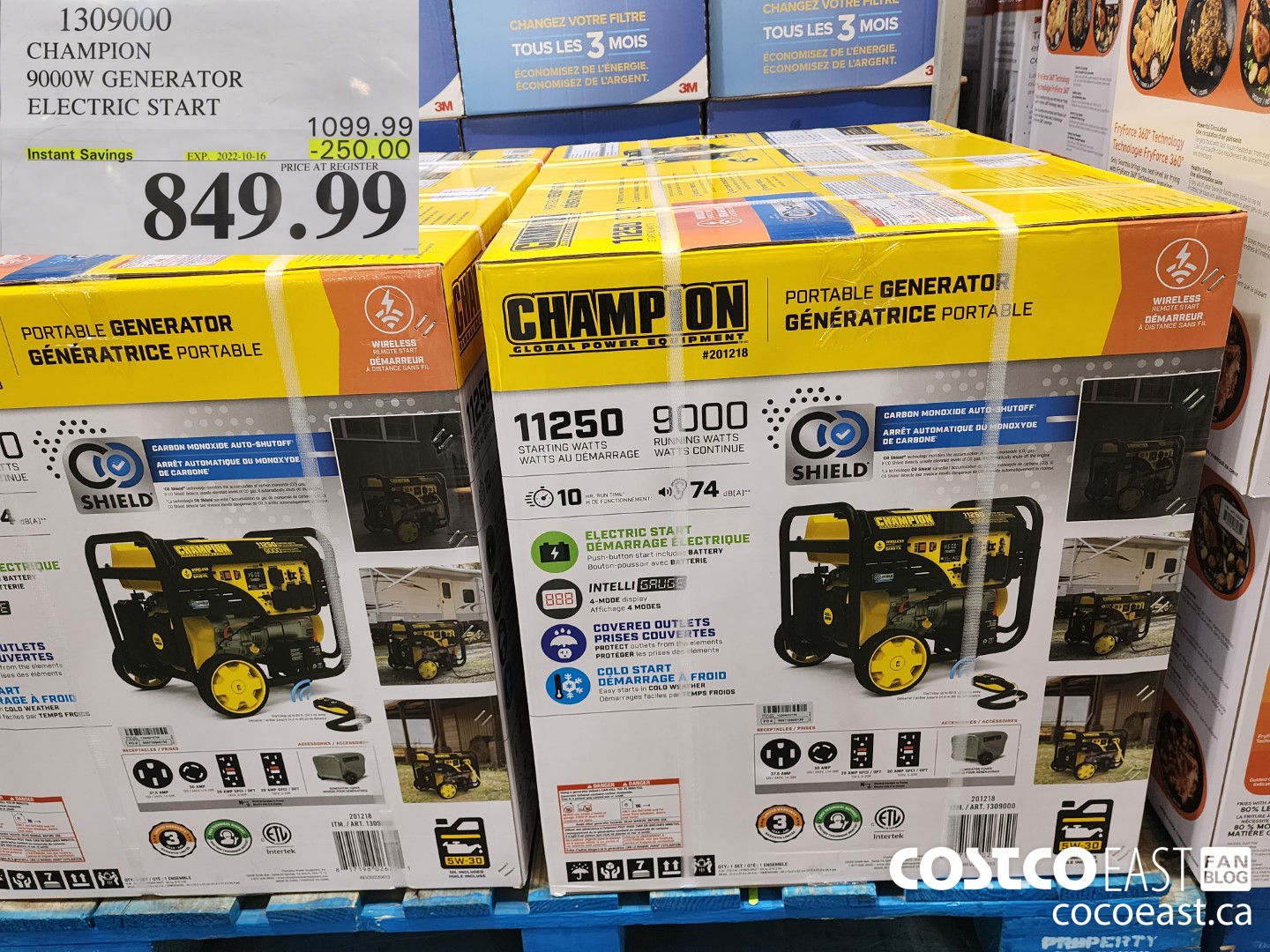 Being that it's on sale for $250.00 off, if it is I'd be OK to pick that up and have it hanging around for safety sake. Being in the country and with winters being the way they are, we can never be too safe right?
Layla Bay, you were asking about Spirulina recently. I've been taking those Karen Phytoplankton pills for a while now, and have absolutely found they have helped me with boosting my energy (taken in the morning)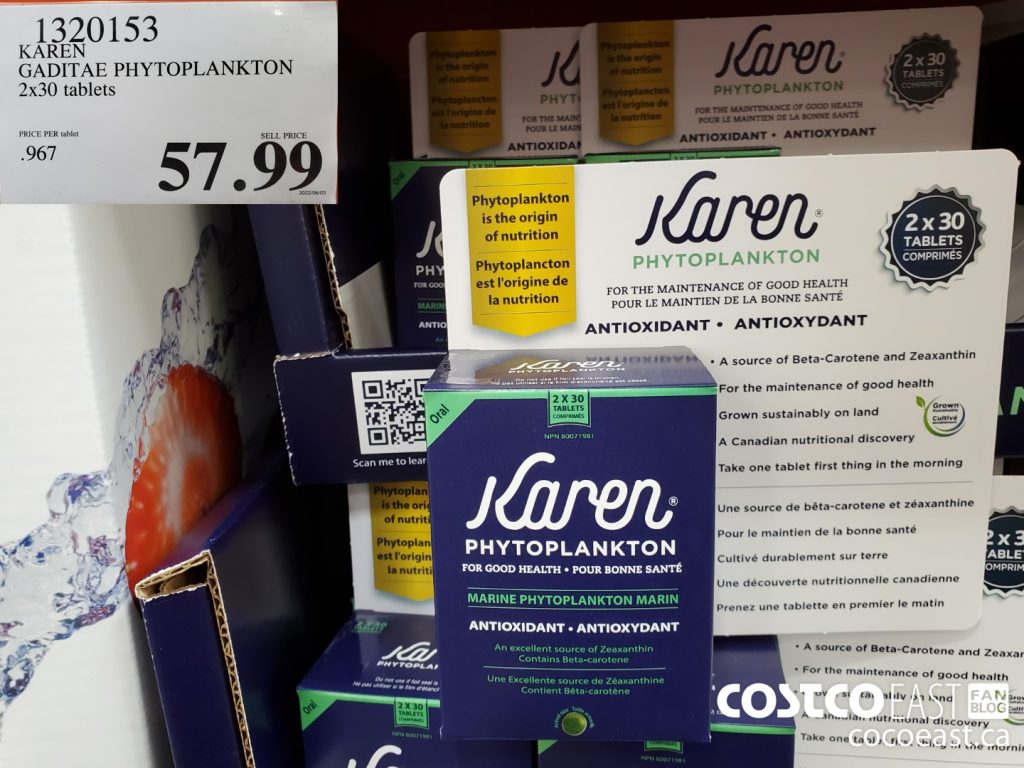 I would say that they are worth a shot for sure based of mine, and a few others experiences who I know have tried them. I haven't tried other supplements though, so If anyone has any experiences please add them in the comments!
Paradox Ladies jackets are on sale for $10.00 off @ $39.99.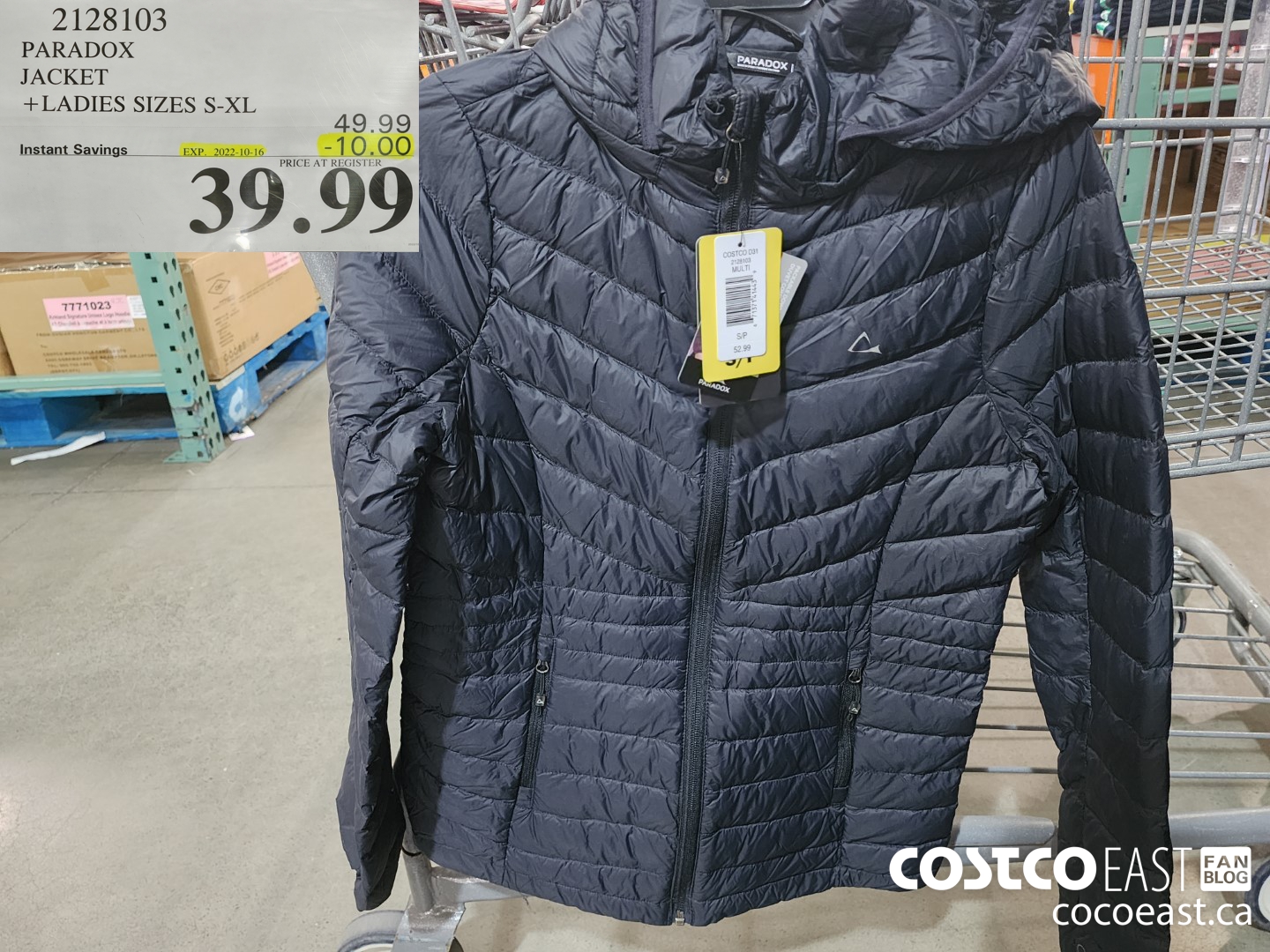 I bought one of the Mens jackets last year, and can say that it is a great inbetweener when the weather is, well like it is now. If you're a master at layering your clothing this jacket could last you pretty far into the season, but it's not meant for the coldest months…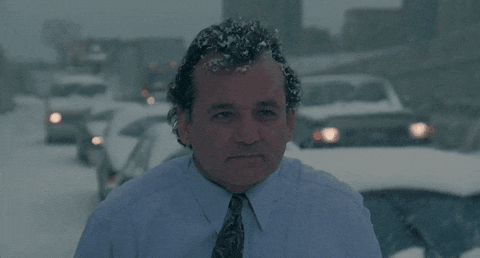 You'll want something a bit bigger for those days…
You can pair those really chilly days with some delicious Carnation Hot Chocolate!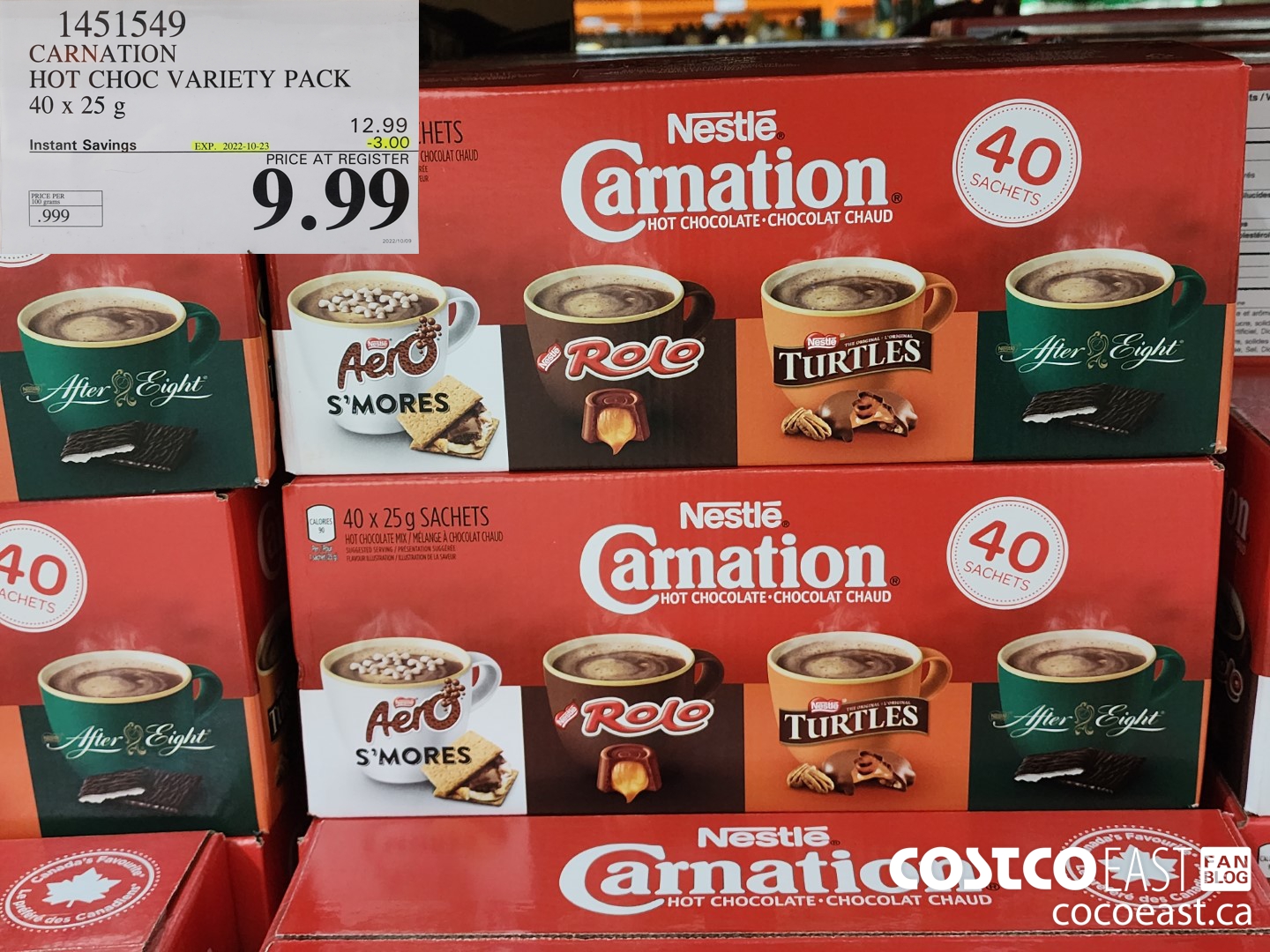 Pretty sure my favorites are the After eight (of course!) and the Aero S'Mores, they are all delicious though!
I'll wrap this up now, It's been a very long day and I'm toast.
Enjoy this weeks sales folks, and Il'l see you again tomorrow for the Mid-week superpost!
Cheers!
Costco Flyer Sales Sept 26th – Oct 23rd 2022

Costco Treasure hunt sales Oct 11th – 16th 2022