I walk the whole store for you every Monday when Costco Sale items and Costco Flyer sales are released for the week, then post them here and on our Facebook page.

***This is a fan run, independent page with no affiliation or endorsement by Costco Wholesale***
Please note: The price at your local Costco takes precedent (or precedence) over the prices listed on this blog. Costco liquidation/Manager's Special items (ending in .97) vary from store to store. An asterisk (*) on the price tag means the item is not being re-ordered.
If there is something you really want, ***double check the expiry date*** as some Costco sales items do end mid-week.
If you'd like to skip ahead to the comments section, click here!
It's as if the Costco Gods are taunting me… "So this guy likes Dill pickle chips huh? And spicy things?? Well how about we temp him with some spicy dill pickle dipping dip?!"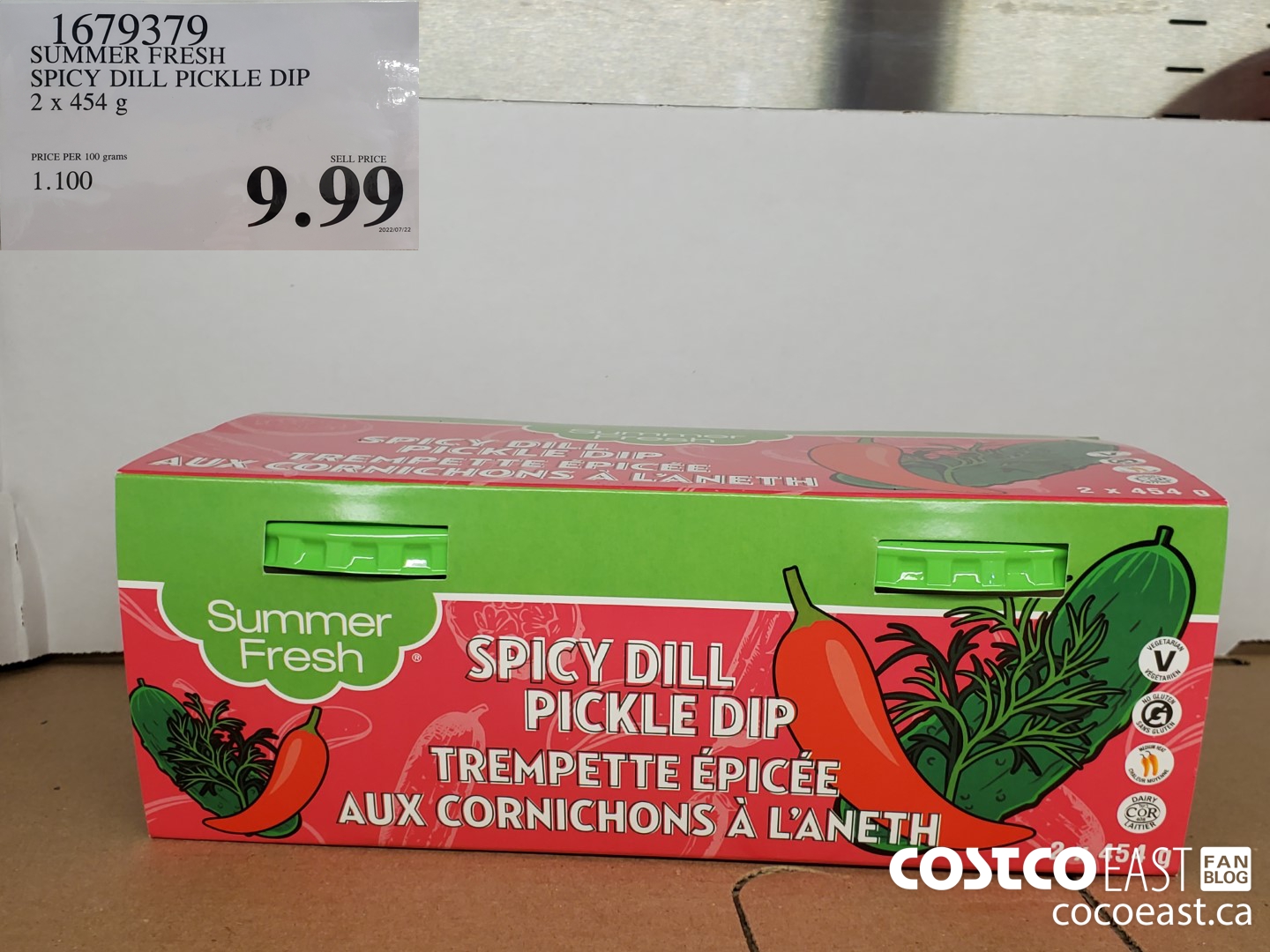 As if I can resist that!
Obviously I had to pick some of that up, and obviously I needed another bag of Dunn's famous dill pickle chips to double my dill pickle pleasure. (Just for context about how much I love pickles, "Pickle monster" was a nickname of mine when I was a kid)
Of course it didn't take too long after I got home to crack both open and dive in. Dillicious!!!
The dip is nice and thick, which may break thinner chips like Lays, but the thick cut Dunn's have no problem scooping this delight up. It's got a good dill flavor to it (obviously!) and after a few bites you get just a little hint of heat. Of course I'm always up for more heat, but it's got just enough to get those taste buds asking for more! This is a dangerous combo!
All things pickled aside, Costco loaded up with 241 sales this week.
The Eurow automotive organizer is on sale for $6.00 off.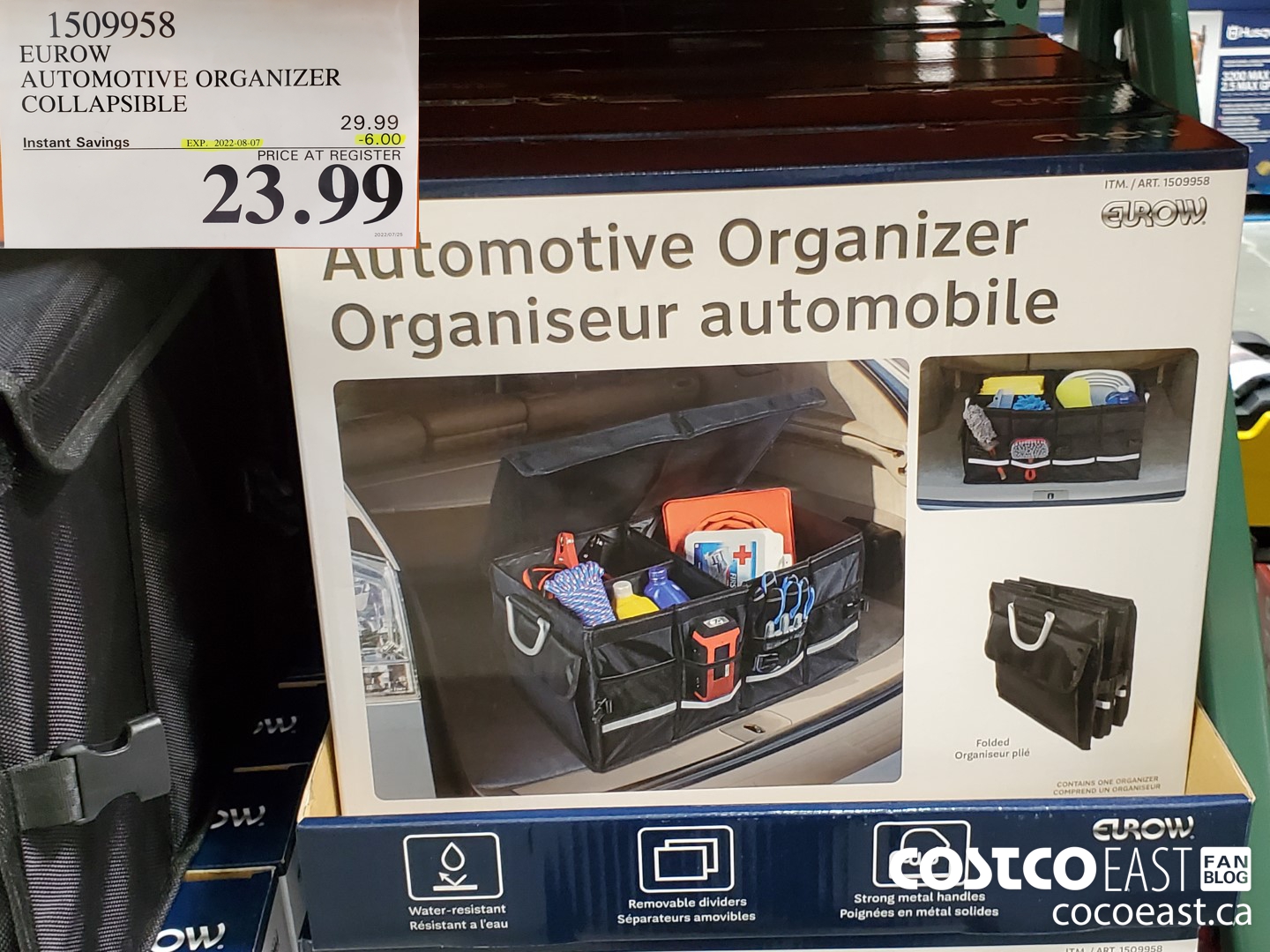 I picked one of these up a few months ago, and it really has helped keep my car organized. I'd say it's helped keep my car clean but, well we all know that's not the truth.
I love this fan. It's big, it's colors are bold, and it moves a lot of air!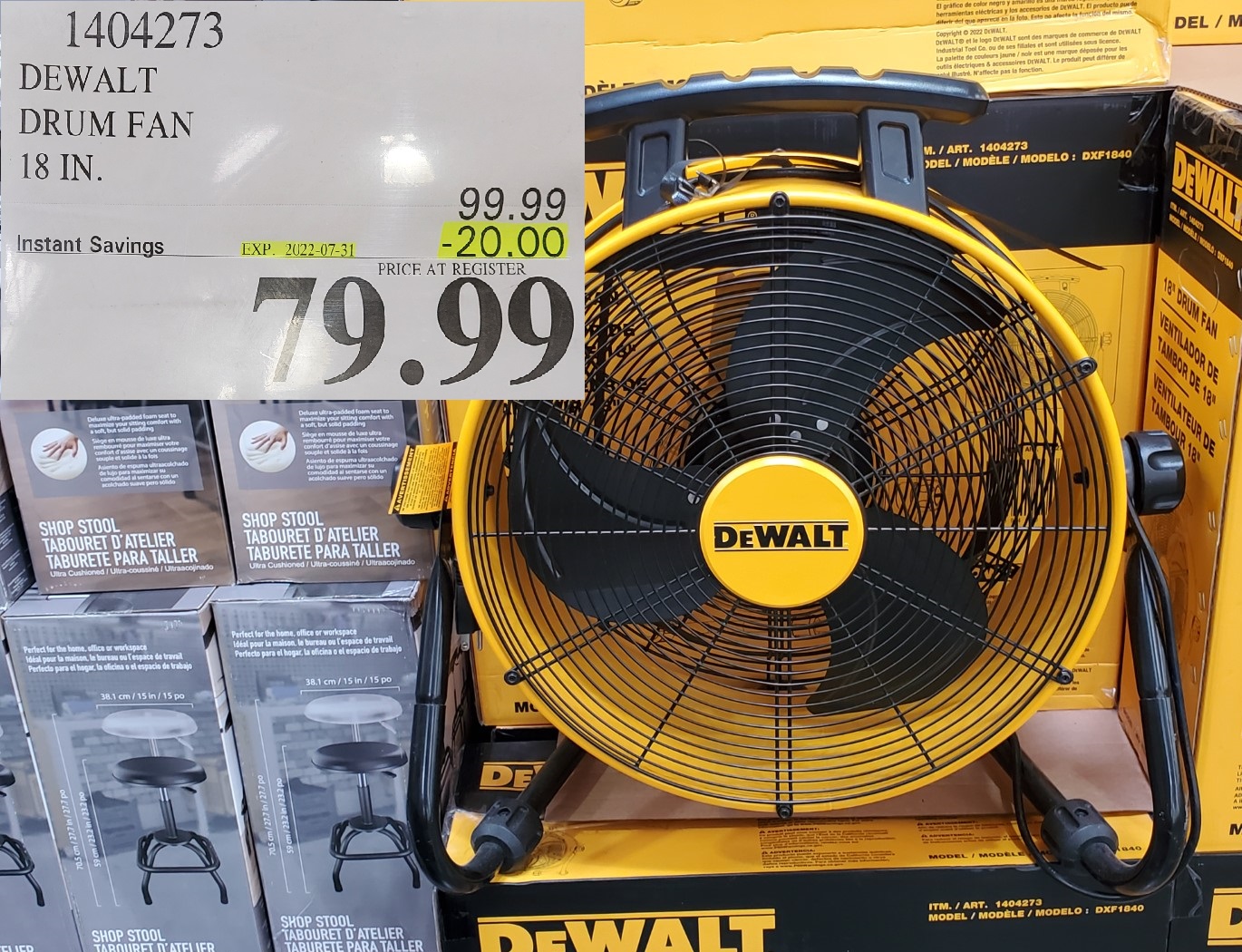 If I didn't have a handful of fans already, I would absolutely bring this home but I'm sure I would get in trouble walking through the door with it…
Does anyone use this Homedics percussion massager, if so how do you like it??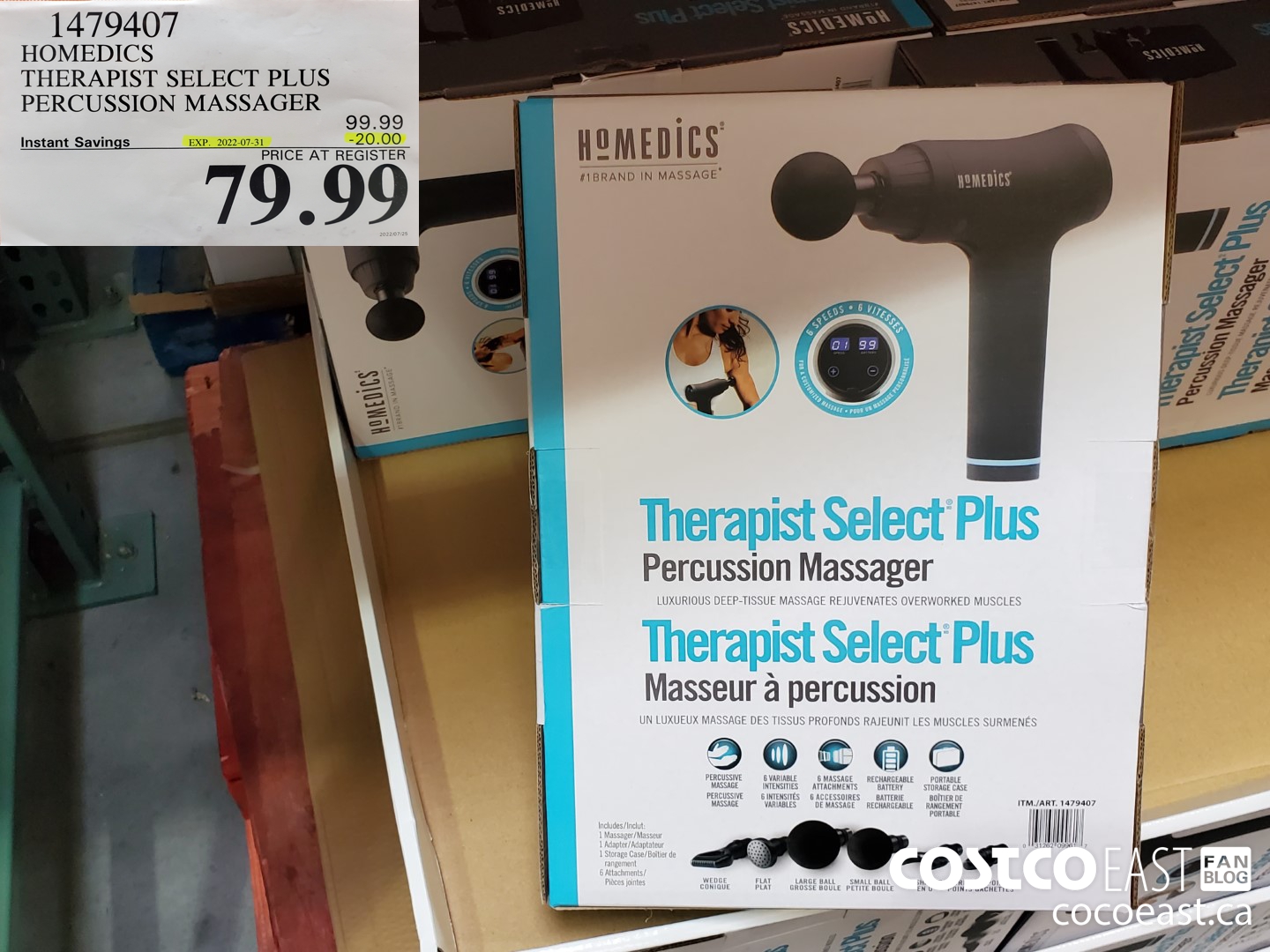 We have one of the neck Shiatsu thingies, but it's kind of a one trick pony… At $20.00 off, if these things are good maybe I could justify coming home with a new guitar, I mean fan at the same time as this? (Did I say guitar? Whoops!) After the amount of gardening and weed pulling on the hill yesterday, my legs actually could probably use a little attention!
Speaking of attention, Dexter and Ewok are ready to crawl into bed and watch more Stranger Things (season 4) and so am I, therefore… time to go.
Have a great week folks, and I'll see you all soon!
Be kind, be safe and stay healthy!
Costco Flyer Sales June 26th – July 31st 2022

Costco Treasure hunt sales July 25th – Aug 1st 2022