I walk the whole store for you every Monday when Costco Sale items and Costco Flyer sales are released for the week, then post them here and on our Facebook page.

***This is a fan run, independent page with no affiliation or endorsement by Costco Wholesale***
Please note: The price at your local Costco takes precedent (or precedence) over the prices listed on this blog. Costco liquidation/Manager's Special items (ending in .97) vary from store to store. An asterisk (*) on the price tag means the item is not being re-ordered.
If there is something you really want, ***double check the expiry date*** as some Costco sales items do end mid-week.
If you'd like to skip ahead to the comments section, click here!
Happy Monday everyone!
It was an unusually quiet day at the warehouse today, which is a pleasant break from what it has been lately. Sometimes I miss the days of the 50 person capacity… Nothing else that goes along with that situation of course, but the wide open warehouse? You bet!
With 212 to cover this week, it's hard to know where to start!
If you're looking for a new TV Sony 4K TVs and OLED TVs are on sale for $100 – $400 off.
We've had a Sony Bravia since 2007 or '08 and it's still working great. Sony is a name we trusted at the time, and the quality still stands up. (The new picture displays are pretty amazing too!)
After a few weeks of hearing how awesome the Greenmade storage containers are, I obviously couldn't resist and picked up 2.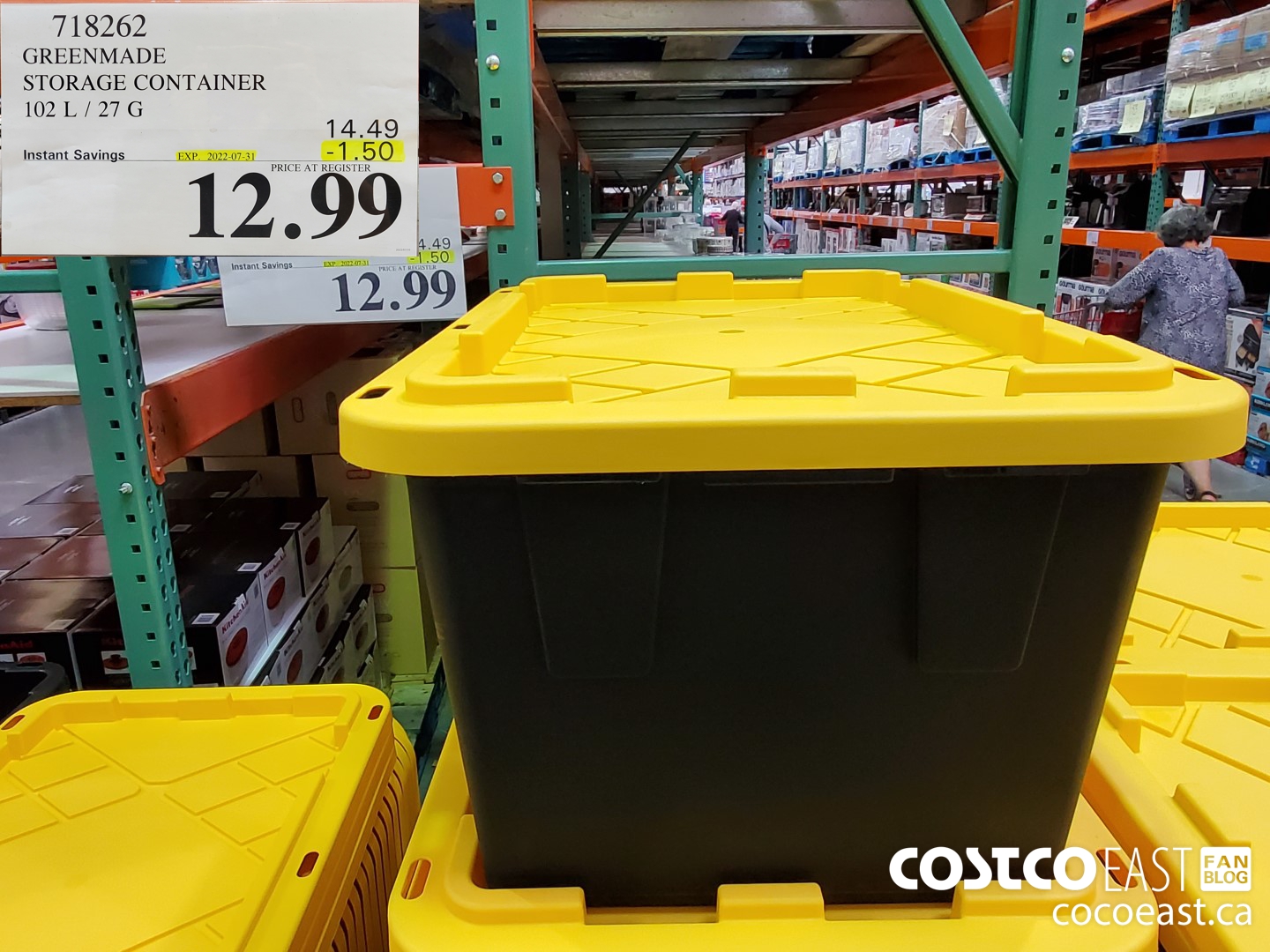 Our garage is in desperate need of a re-organize, and I'm a sucker for storage bins so it's time to give these guys a go!
Speaking of storage, the Kirkland Signature vacuum sealer bags assortment pack is on sale for $8.00 off at $19.99.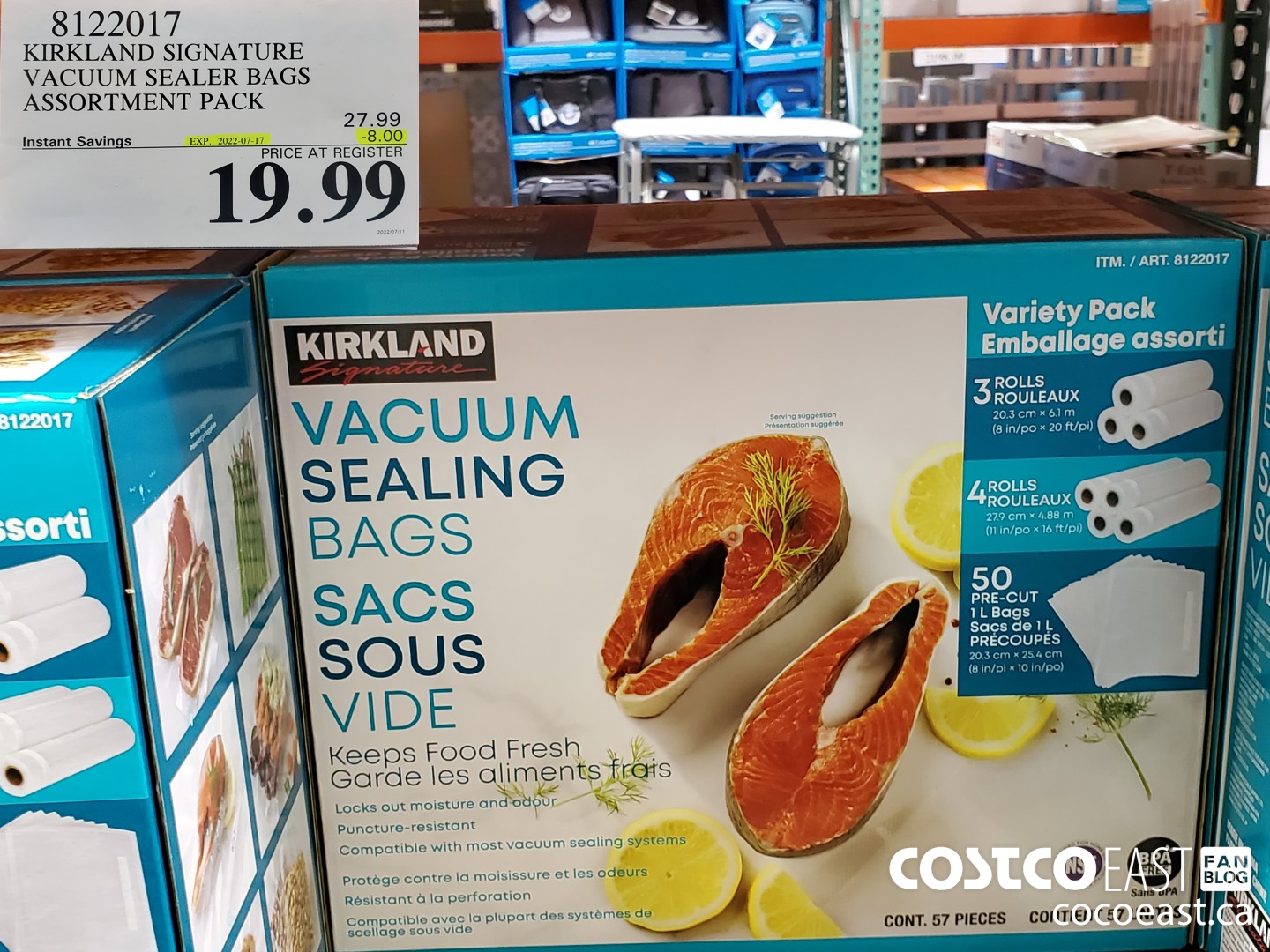 We picked some of these up for the restaurant a few weeks ago, and the guys in the kitchen say they're just as good as the name brand ones. Therefore, now is a great time to stock up. (Especially if you're a fortunate soul who has a Food Saver! Next time they're on sale… I'm buying one, I promise this time!)
I wanted to get everyone's feedback on the Artika Sydney kitchen sink. (On sale for $70.00 off @ $279.99)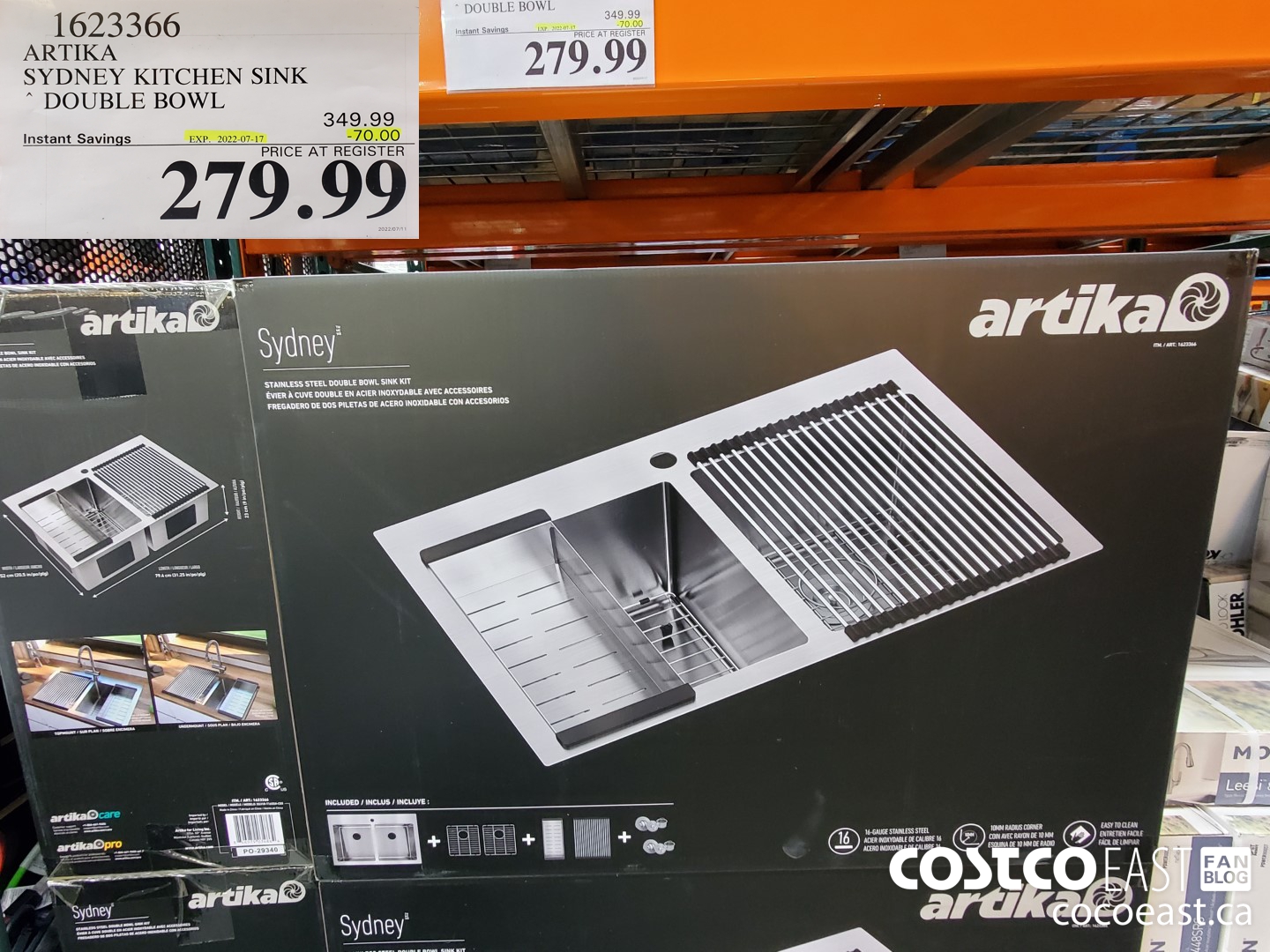 We're embarking on a kitchen reno, and will be needing a new sink. This sink seems to be a mainstay at Costco and I'd be happy to pick one up while it's on sale if it's good quality. So anyone who's bought one who has something good or bad say I'd appreciate the info!
It's now past my bedtime , so I'll let you all go.
Have a great week folks, I'll see yo all soon.
Be kind, be safe and stay healthy!
Costco Flyer Sales June 26th – July 31st 2022

Costco Treasure hunt sales July 11th – 17th 2022