I walk the whole store for you every Monday when Costco Sale items and Costco Flyer sales are released for the week, then post them here and on our Facebook page.
***This is a fan run, independent page with no affiliation or endorsement by Costco Wholesale***
Please note: The price at your local Costco takes precedent (or precedence) over the prices listed on this blog. Costco liquidation/Manager's Special items (ending in .97) vary from store to store. An asterisk (*) on the price tag means the item is not being re-ordered.
If there is something you really want, ***double check the expiry date*** as some Costco sales items do end mid-week.
If you'd like to skip ahead to the comments section, click here!
Welcome back everyone!
We took a (very) quick trip out of town this weekend and had a date night in Toronto, then Sunday in Barrie with family so I made an early morning appearance at the Barrie, ON. warehouse for this weeks post. I even did some editing in my "mobile office"!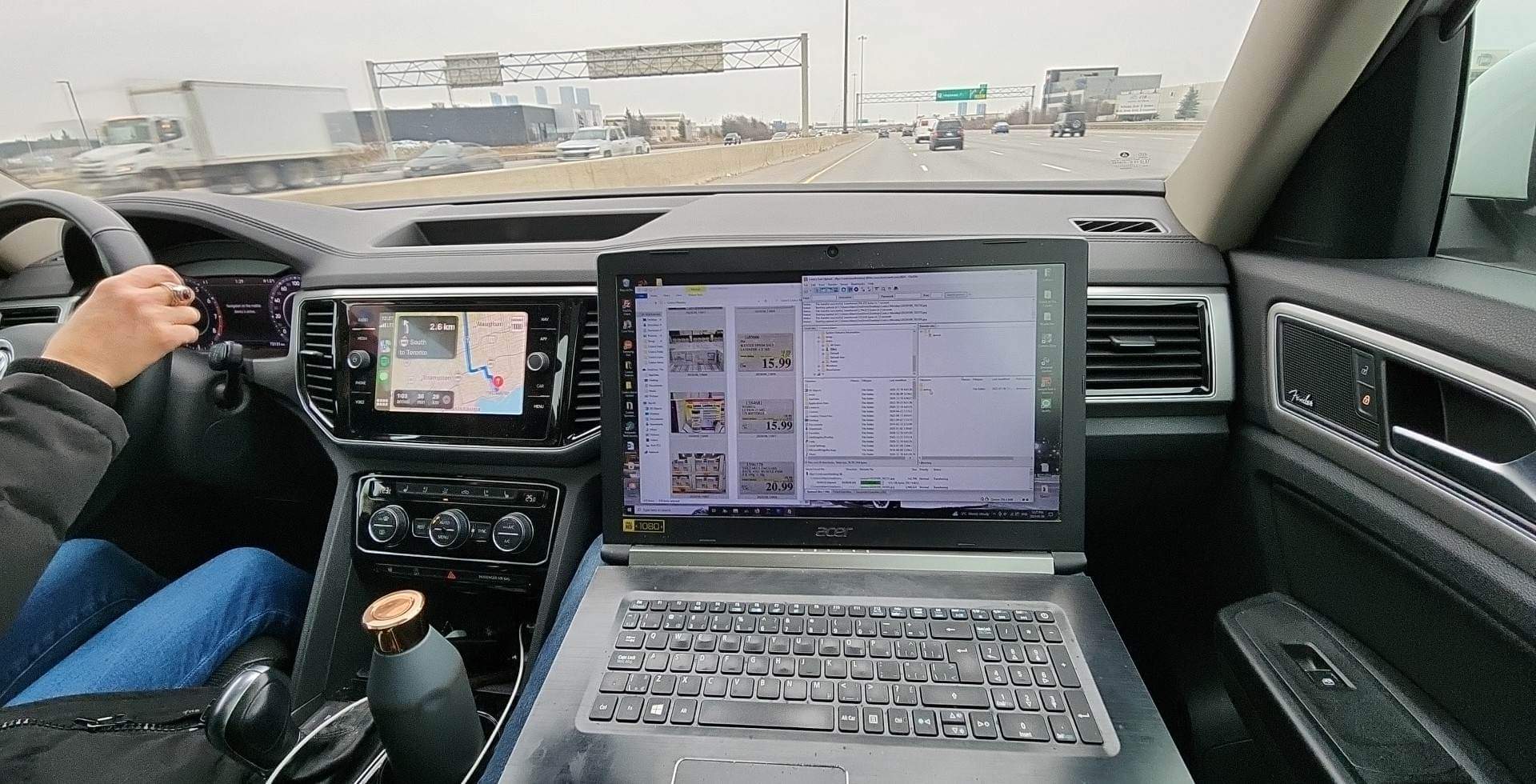 Seeing as it was the first "normal-ish" week back to work and school for people, the warehouse was about as easygoing as you can get for a Monday. Always a bonus!
I was mentioning on Friday the Marcy barbell set was a great deal, and guess what it just became an even better deal at $50.00 off!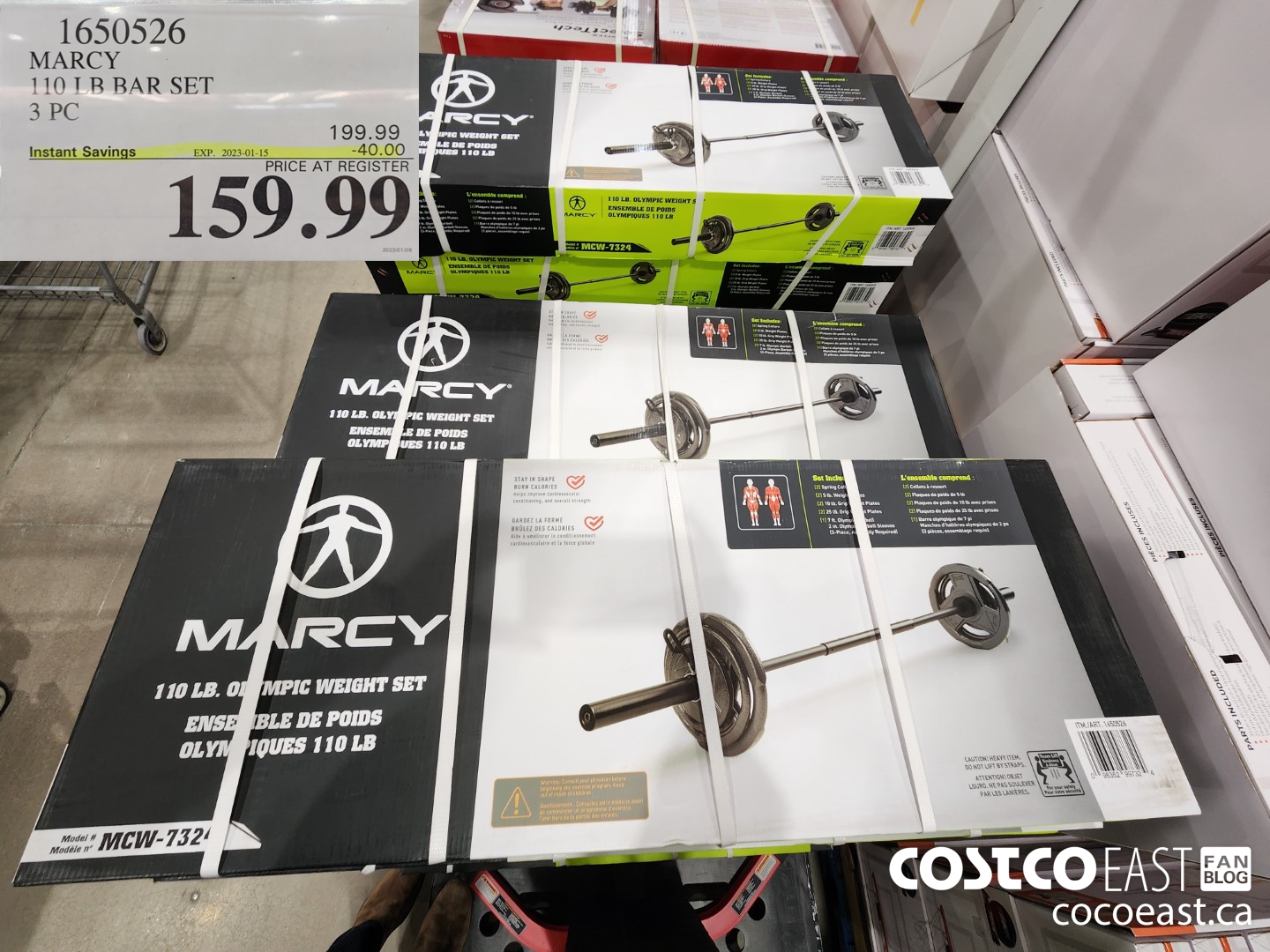 If exercise is on you new years list of things to do, or are looking to beef up your home gym (pardon the pun!) here's a great opportunity!
Being in a different warehouse, there's always a different item or two that'll catch my attention. The Four O'clock organic green tea is one of them and is on sale for $2.50 off @ $8.99 for 60.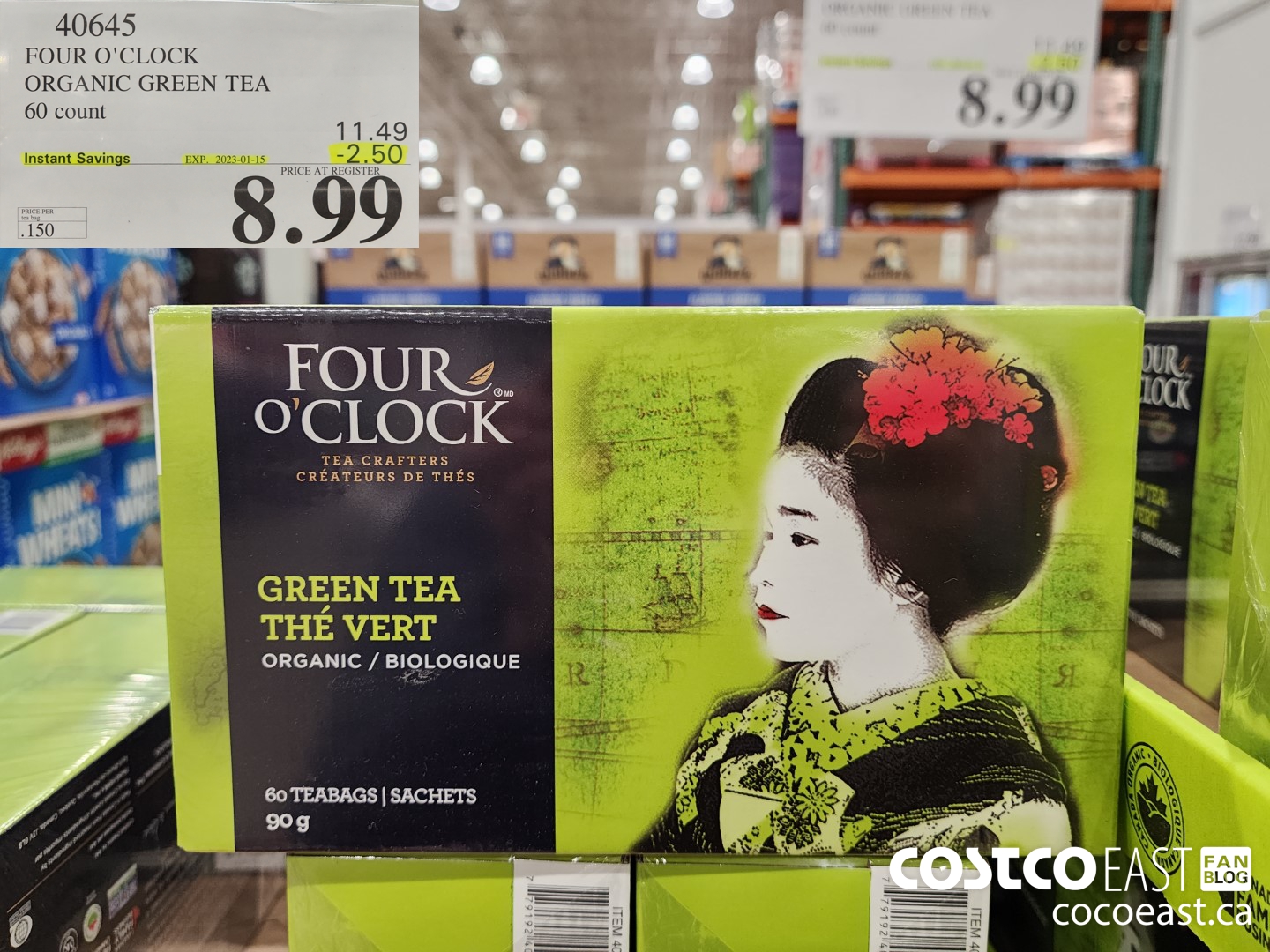 I'm not a big tea drinker, but Green tea and/or white tea would be my go-to's. Green for sure.
Another different item is the Seville bamboo stacking bins.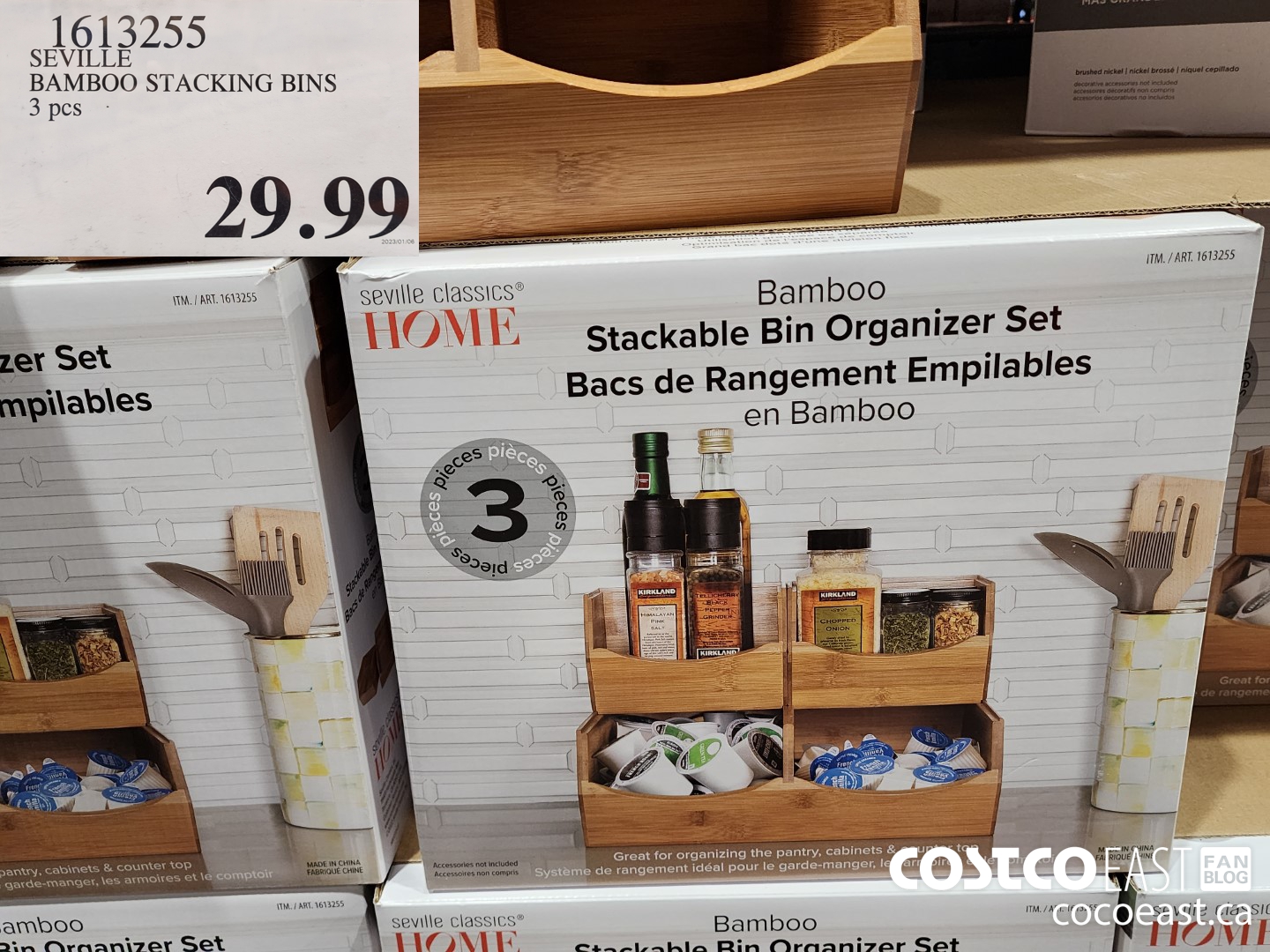 Pretty nice looking way to keep a few things organized on the counter, or in a cupboard and the look a lot nicer than some cheap plastic.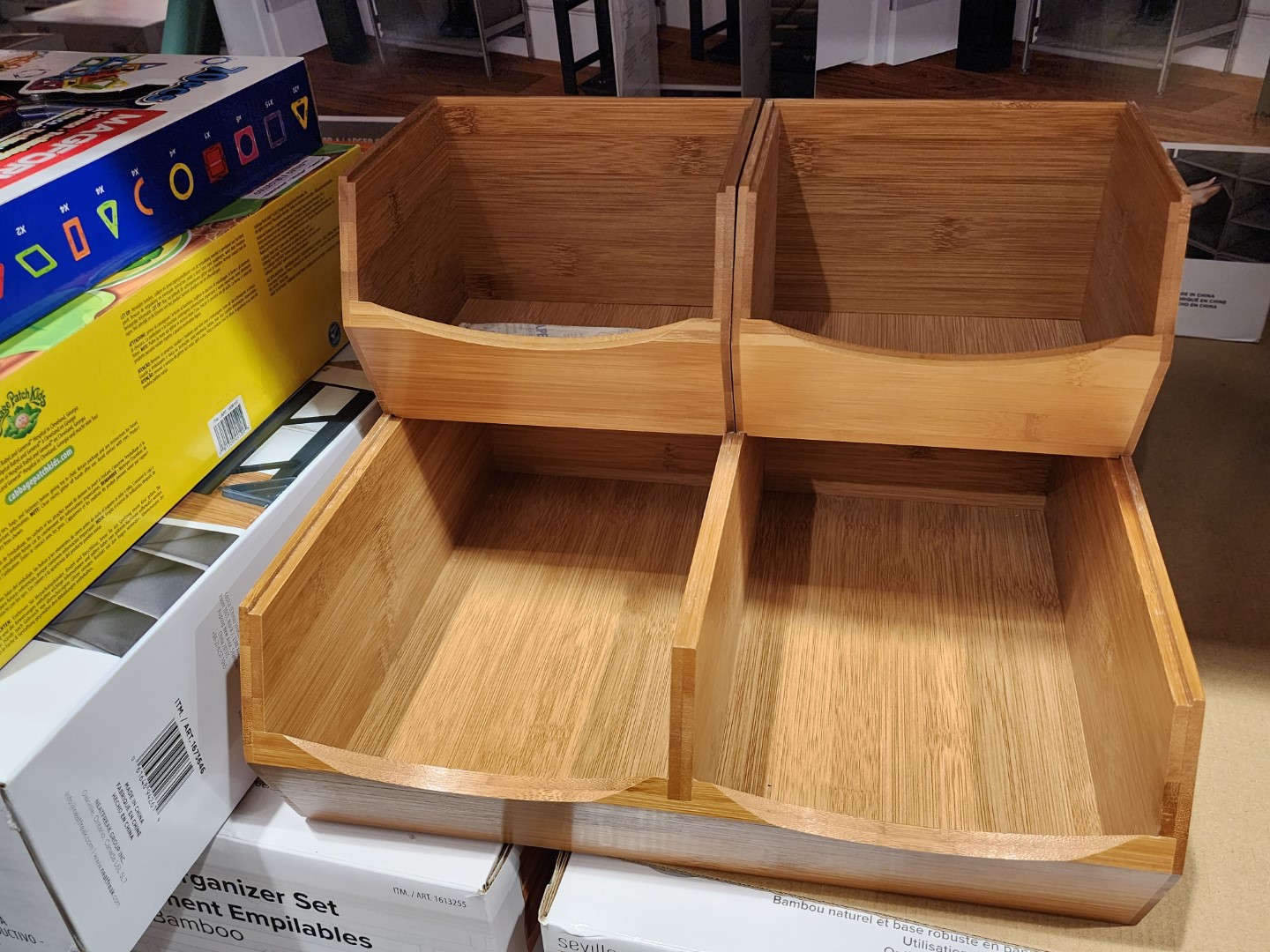 The sizes of the containers are pretty decent as well, and now that I'm looking at them I'm thinking "why the heck didn't you pick 2 of these up??? You could have organized the bathroom cupboard perfectly!".
I'll have to hope that when I head back to my Costco this week they have these in stock!
I also noticed that Natrel salted/unsalted butter has risen in price from $4.99 – $5.29.
While 30 cents isn't a staggering leap, it's an increase nonetheless.
Well folks, we just got home a few minutes ago and are getting unpacked and settling back in with the kitties. (who were taken very good care of by their Grandmother!)
So I'm going to go and pay them some attention, and probably do some laundry.
Have fun checking everything out folks, and I'll be seeing you soon!
Don't forget to check in with Rhonda over at the Costco Quebec Fan Blog and see what fun sales are happening there!
Costco Flyer Sales Jan 1st 2023 – Jan 29th 2023

Costco Treasure hunt sales Jan 9th – 15th 2023