I walk the whole store for you every Monday when Costco Sale items and Costco Flyer sales are released for the week, then post them here and on our Facebook page.
***This is a fan run, independent page with no affiliation or endorsement by Costco Wholesale***
Please note: The price at your local Costco takes precedent (or precedence) over the prices listed on this blog. Costco liquidation/Manager's Special items (ending in .97) vary from store to store. An asterisk (*) on the price tag means the item is not being re-ordered.
If there is something you really want, ***double check the expiry date*** as some Costco sales items do end mid-week.
If you'd like to skip ahead to the comments section, click here!
Well I did it folks, I bought a bag of Chalet sauce Lays potato chips… What do I think of them you ask? (Well Jan asked) I love them, they are salty and slightly rich, almost a bit of BBQ flavor to them. Absolutely addictive!
My next journey will be exploring a potentially crazy idea of dipping the Chips in the Chalet sauce!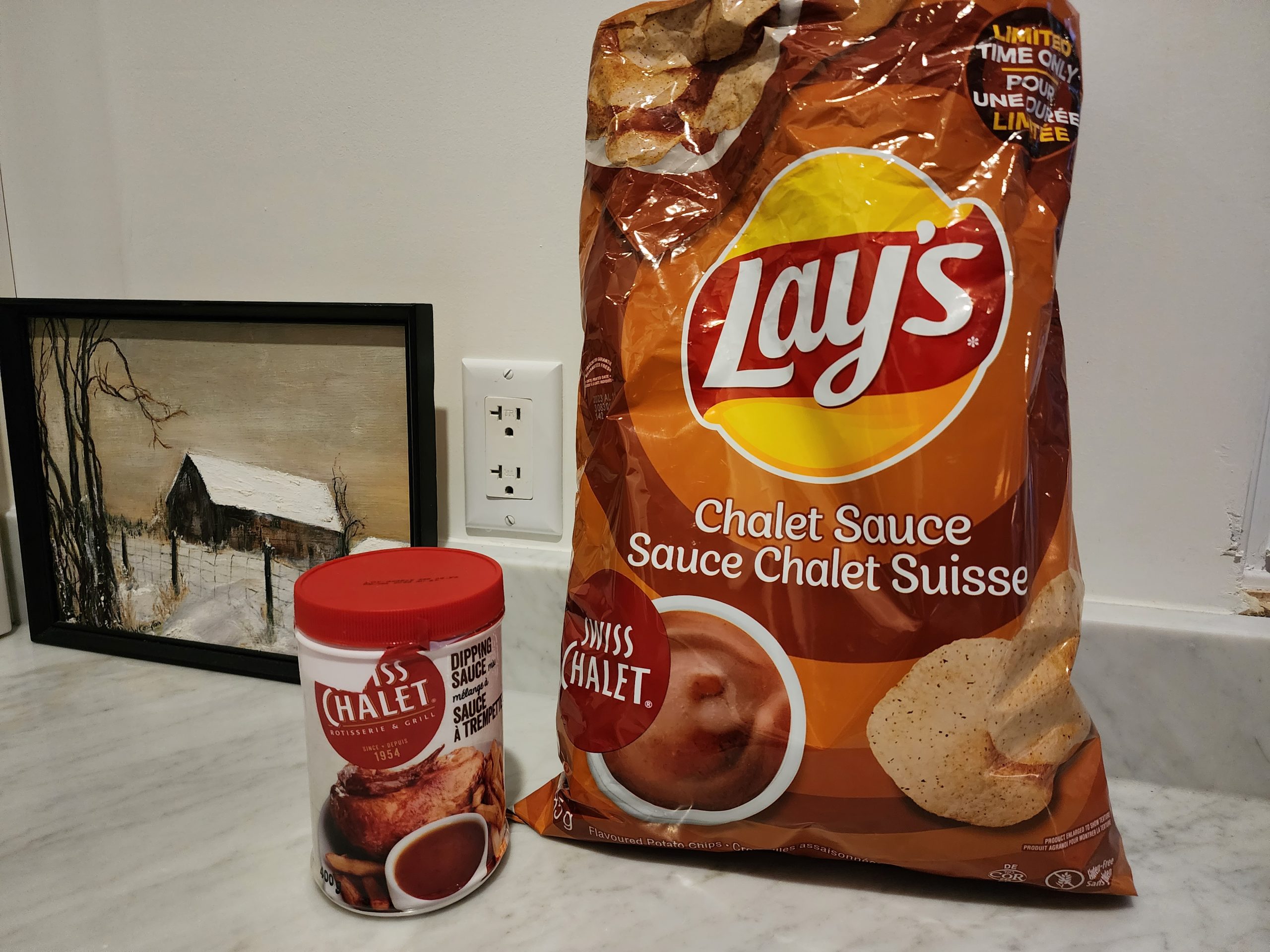 Though I doubt I'm the first one to think of this. It could be flavor overload!!! (Of course now I'm craving a quarter chicken dinner.)
Anyhow, there's new sales afoot folks! Yes, a brand new batch of sales running until Feb 26th so plenty of time to make your lists and get stocked up on the essentials.
The Kirkland Signature vacuum sealing bags are on sale for $8.00 off, so if you've got some food saver projects ahead of you grab a box of these!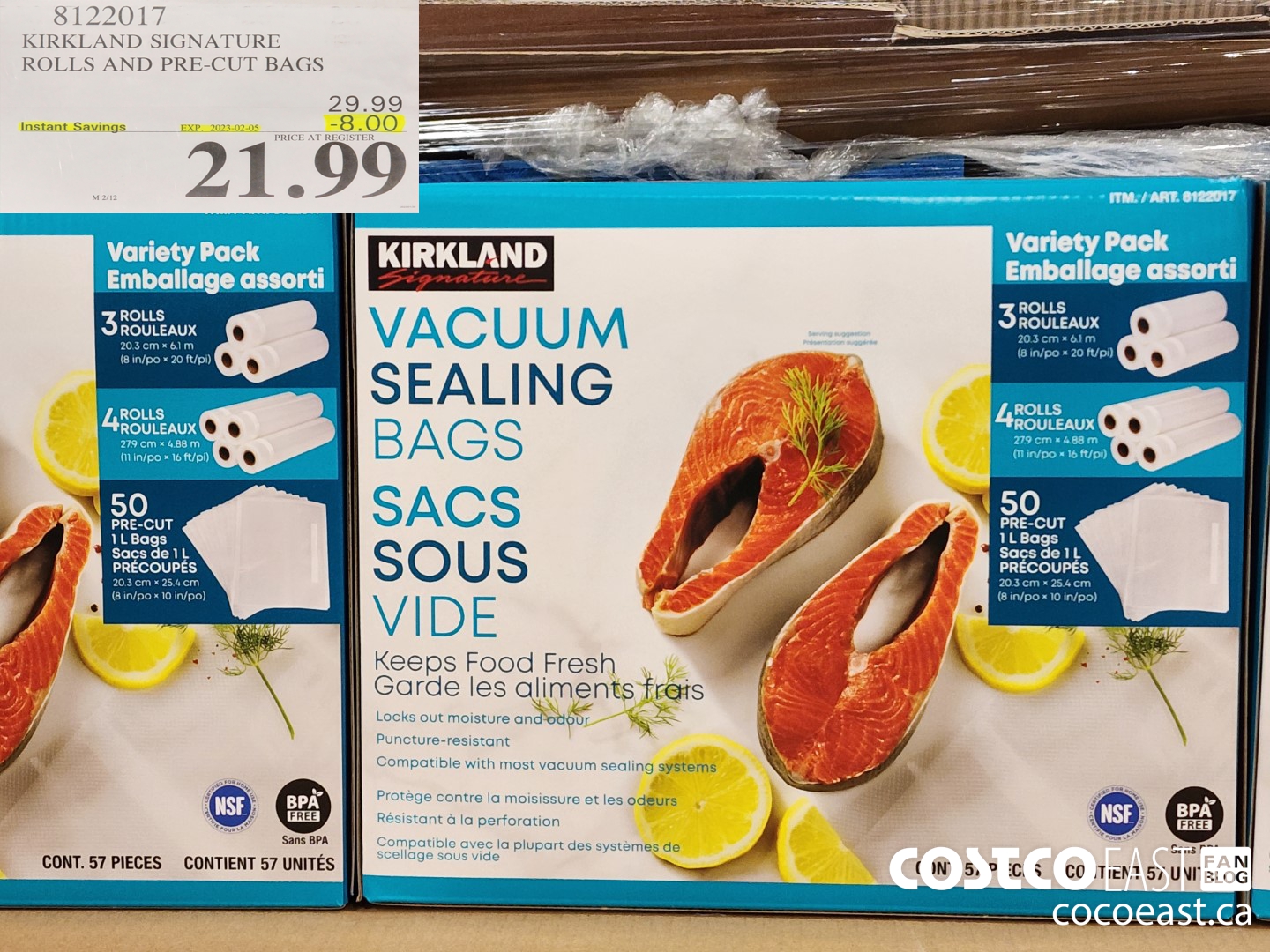 3M Filtrete MPR 2200 furnace filters are $10.00 off, these are the higher rating filters so great if you've got lot's of pets or allergies. Right around now is probably a good time to check and change out the old filters, so I'll put that activity on my "to-do" list tonight.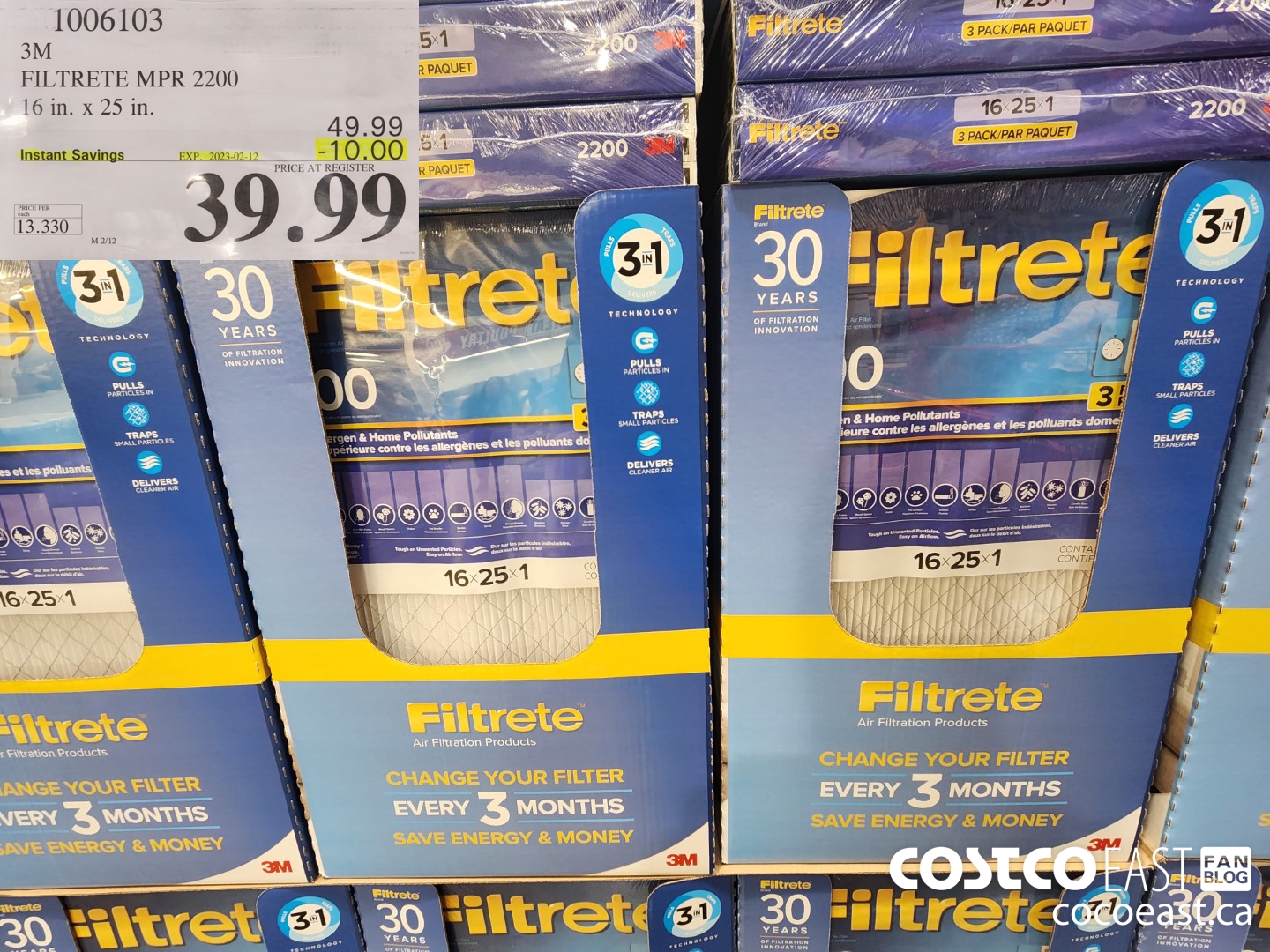 I picked up this Organika Electrolytes & Collagen powder, figured I'd give it a try. It's supposed to be good for hydration and energy, plus it's got vitamin C, Magnesium & collagen in it.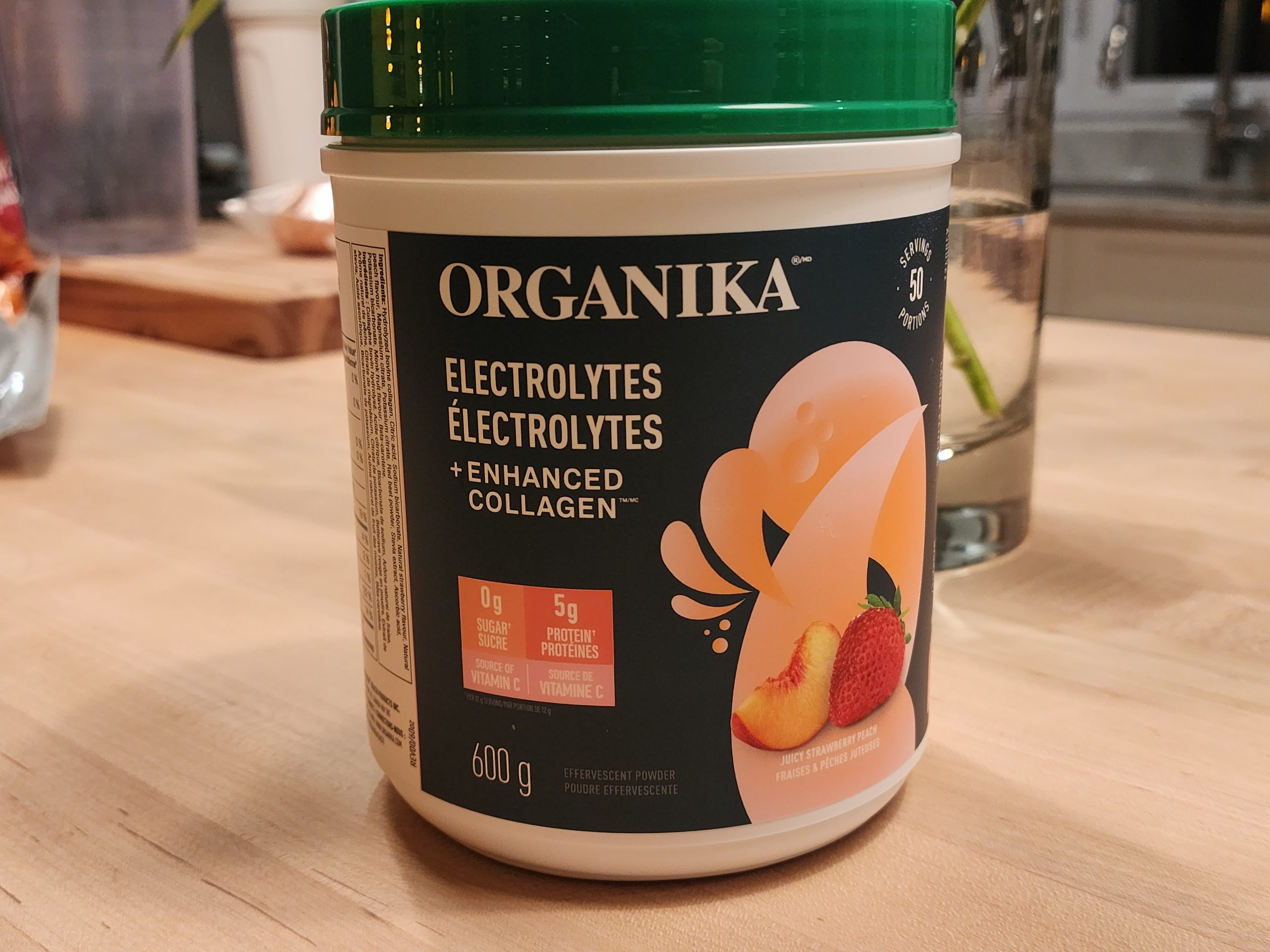 I gave it a try as soon as I got home, you just add 2 scoops of the powder to a glass of water and give it a stir… Or like 10 stirs in my case! It kind of reminded me of trying to make Nestle's quick when I was a kid, no matter how much you stirred that stuff up there were always little clumps of it that would never mix. This wasn't quite as bad, but there were a few floaters. It has a pretty light, peachy/strawberry flavor to it and isn't too sweet.
And Jan, as always whenever "our" sauce goes on sale I feel the need to let you know!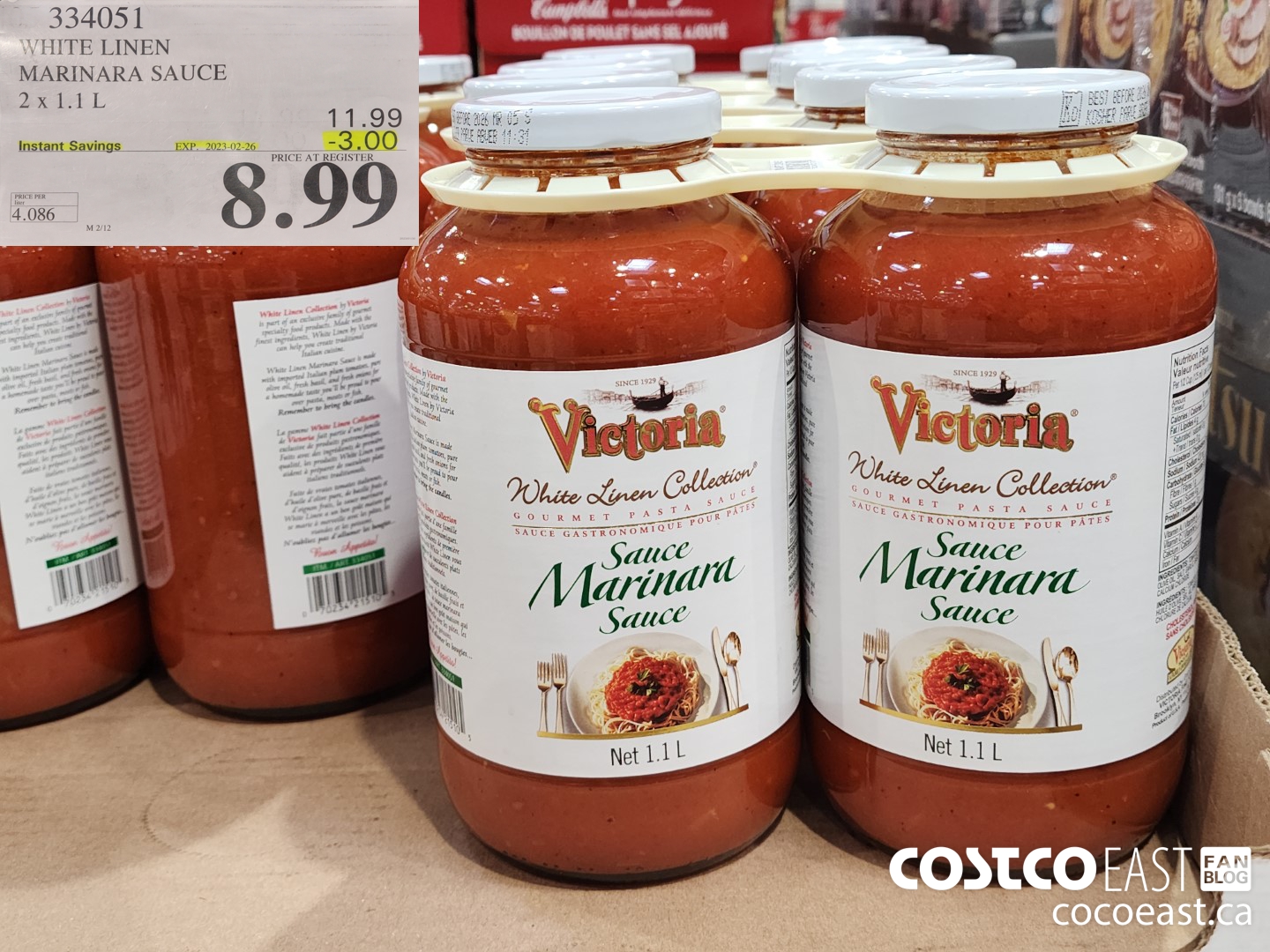 I'll be stocking up over the coming weeks, we ran out recently and I can't let that happen again!
I'm gonna get going folks, enjoy checking out all of the new sales and as always I'll see you on Wednesday for the Super post.
Oh and Dexter and Ewok say hello as well!
They just got some Catnip spray, so they've been having a blast over by the kitty tube.
Ok, have a great night folks!
Don't forget to check in with Rhonda over at the Costco Quebec Fan Blog and see what fun sales are happening there!
Costco Flyer Sales Jan 30th – Feb 26th 2023

Costco Treasure hunt sales Jan 30th – Feb 5th 2023