I walk the whole store for you every Monday when Costco Sale items and Costco Flyer sales are released for the week, then post them here and on our Facebook page.
***This is a fan run, independent page with no affiliation or endorsement by Costco Wholesale***
Please note: The price at your local Costco takes precedent (or precedence) over the prices listed on this blog. Costco liquidation/Manager's Special items (ending in .97) vary from store to store. An asterisk (*) on the price tag means the item is not being re-ordered.
If there is something you really want, ***double check the expiry date*** as some Costco sales items do end mid-week.
If you'd like to skip ahead to the comments section, click here!
Welcome to 2023 folks!
And if today was any indication, people are still bad at driving shopping carts…Jan you're officially hired as the Costco Cart Police! You'll report for duty first thing on Friday morning.
It was incredibly busy today, I guess with Costco being closed for 1 day everyone needed to restock on a few things!
Being as it was the start of a new flyer sale today I was kept busy with all of the new sales.
One of them being the Roar organic variety pack on sale for $4.00 off for 12 of their delicious beverages!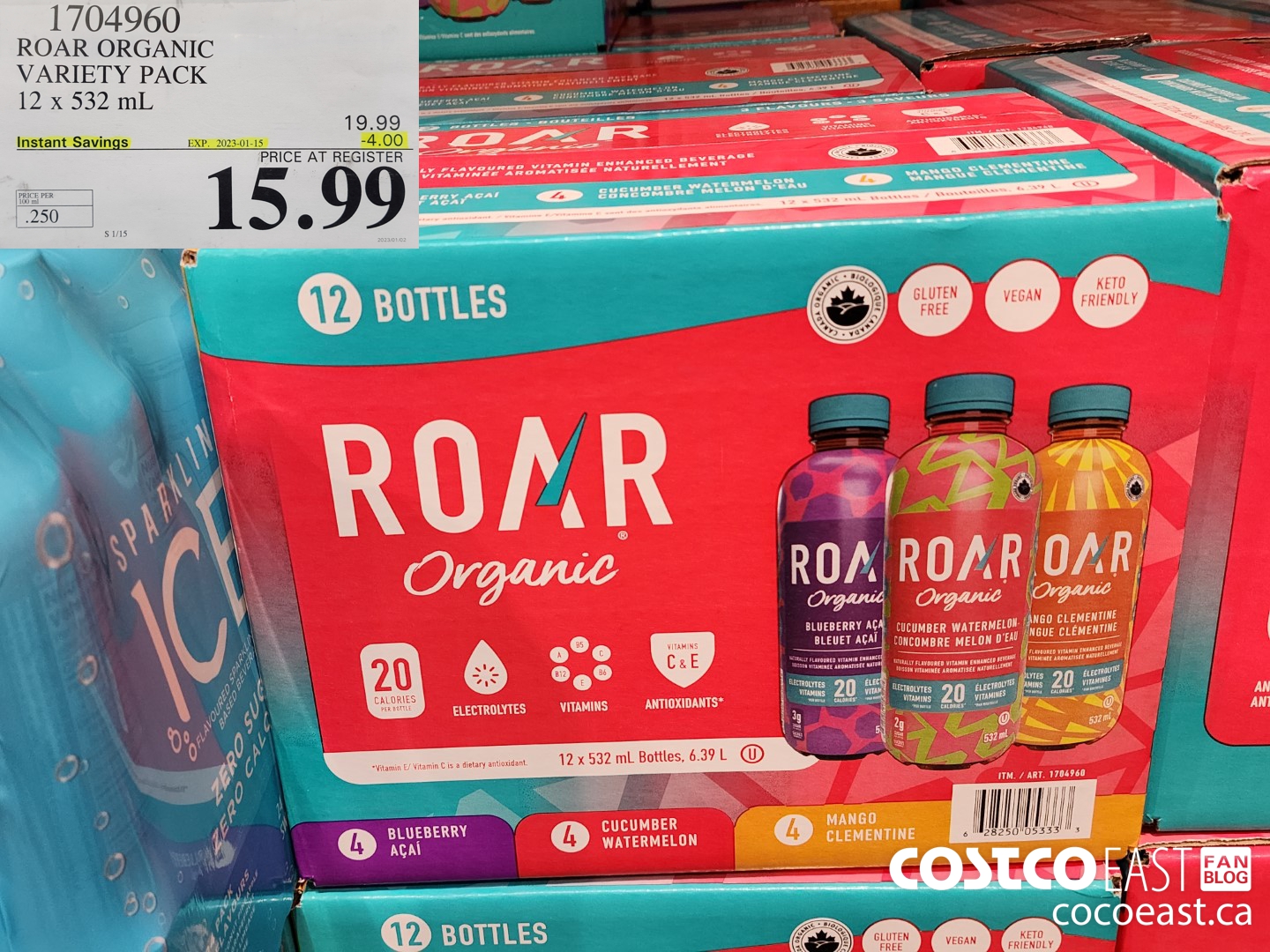 They all taste nice and light, not too heavy on flavour and not very sweet either which is a plus and they've got lots of vitamin C & B vitamins (which I need). I think I like the watermelon cucumber the best, though I bet they'd all taste even better if they were carbonated. (Love me some bubbles!)
I picked up one of the Detroit City deep dish pizzas today, since I was drooling over the picture of it on Friday. Now I just need to convince my partner that it's pizza night tonight!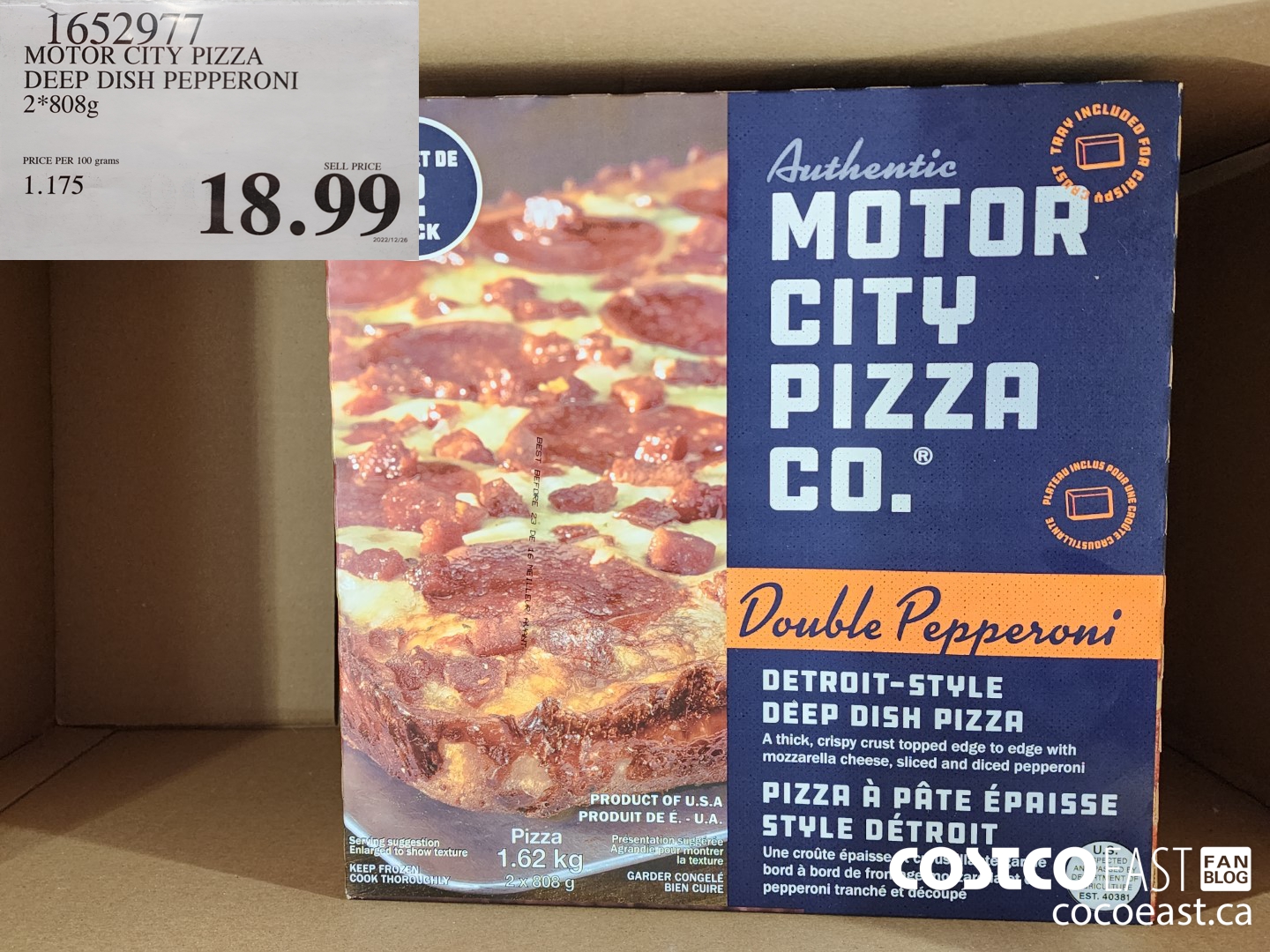 I'll have to get to work on my convincing look…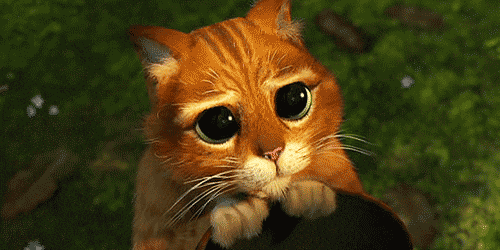 Something like that should work no problem!
Now Jan I know you aren't on the Rio Mare tuna train, but I think it's delicious and hey, it's on sale for $3.00 off so I picked some up.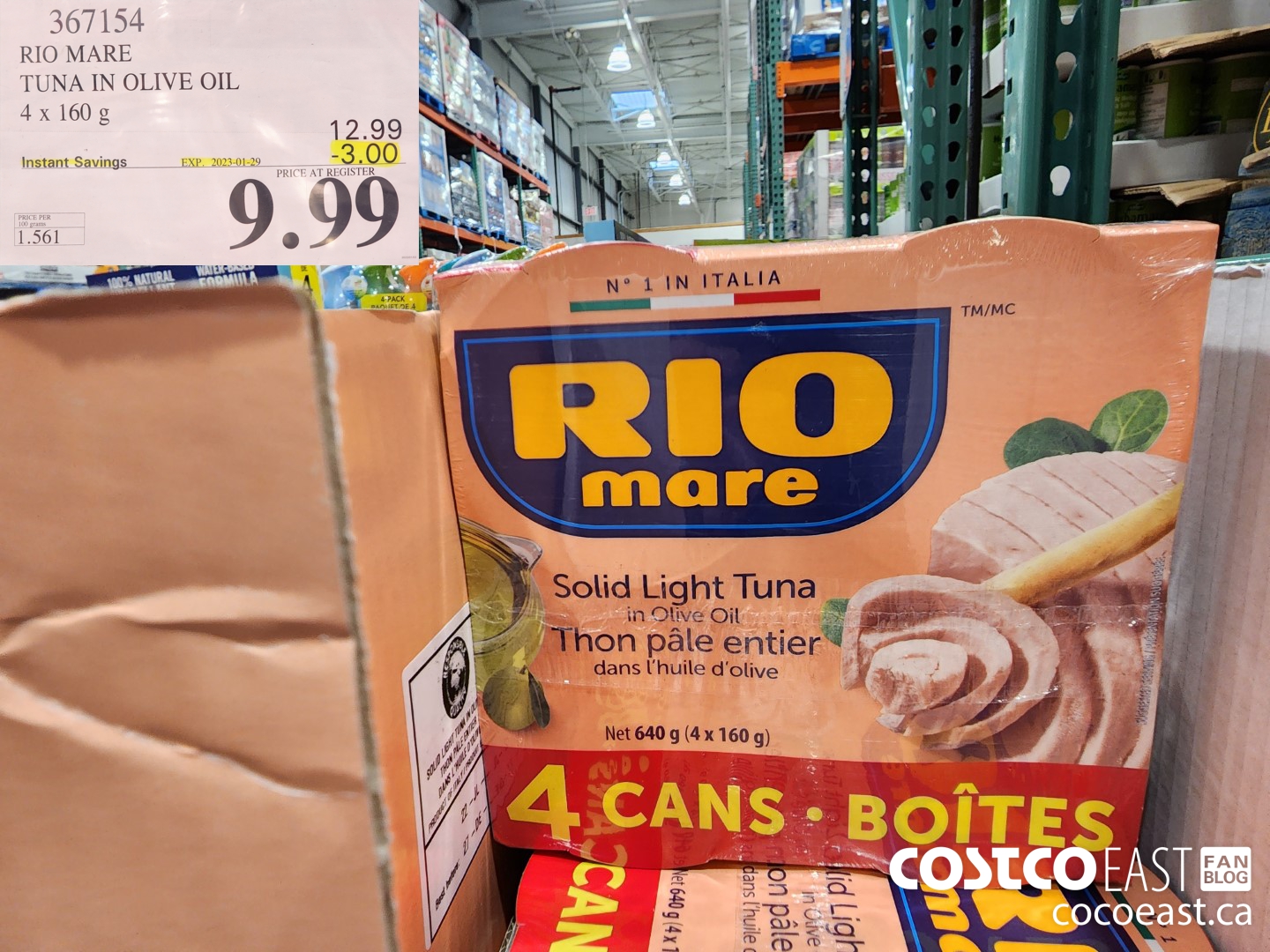 I'll likely pick up a few more just to keep us stocked up until the next time it goes on sale.
Another good snag would be the Food Saver rolls and pre-cut bags being on sale for $10.00 off.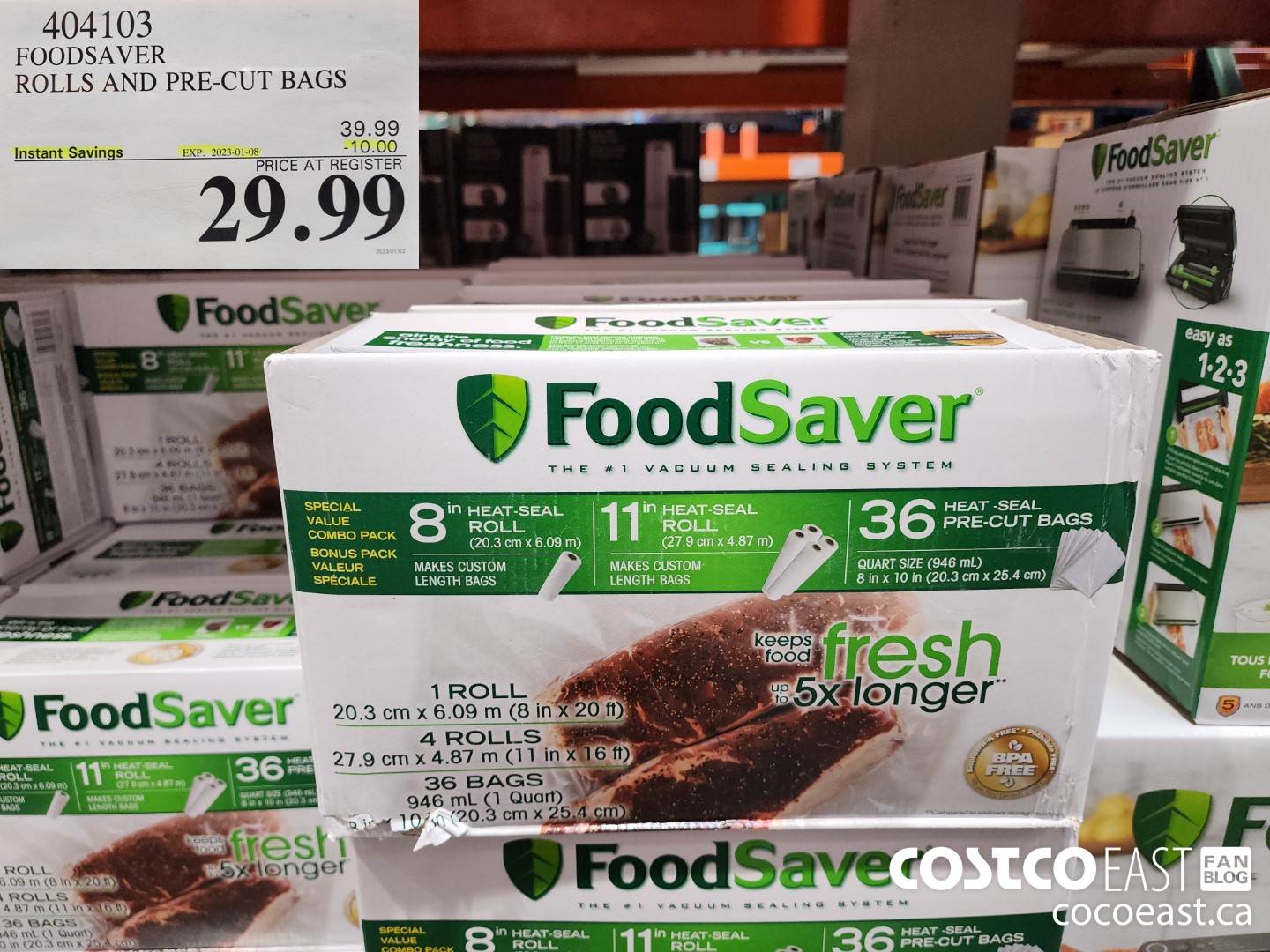 I picked one of these up last time they were on sale, and while I've been using the Food saver lots, this box will last you a while. Let's see I sealed up what was left of the Tapas cheese pack that we had, a bag of cranberries from when Costco was blowing them out at $1.97 (How could I resist that?!), also cubed up butternut squash.
Well folks, there's 210 sales below to check out so I'll let you get at it! I'm gonna go and try and work my magic for the pizza!
See you all on Wednesday. Have a great night everyone!
Don't forget to check in with Rhonda over at the Costco Quebec Fan Blog and see what fun sales are happening there!
Costco Flyer Sales Jan 1st 2023 – Jan 29th 2023

Costco Treasure hunt sales Jan 2nd – 8th 2023