I walk the whole store for you every Monday when Costco Sale items and Costco Flyer sales are released for the week, then post them here and on our Facebook page.

***This is a fan run, independent page with no affiliation or endorsement by Costco Wholesale***
Please note: The price at your local Costco takes precedent (or precedence) over the prices listed on this blog. Costco liquidation/Manager's Special items (ending in .97) vary from store to store. An asterisk (*) on the price tag means the item is not being re-ordered.
If there is something you really want, ***double check the expiry date*** as some Costco sales items do end mid-week.
If you'd like to skip ahead to the comments section, click here!
Hello and welcome back everyone!
After having a nice time in Barrie, we're back home and jumping right into a brand new Costco flyer sale!
I didn't get a sales pamphlet in the latest "Costco Connection" magazine, so it was all new and exciting for me today browsing the sales… One of them that I was not expecting to find on sale today is one of my dream items, the Food Saver!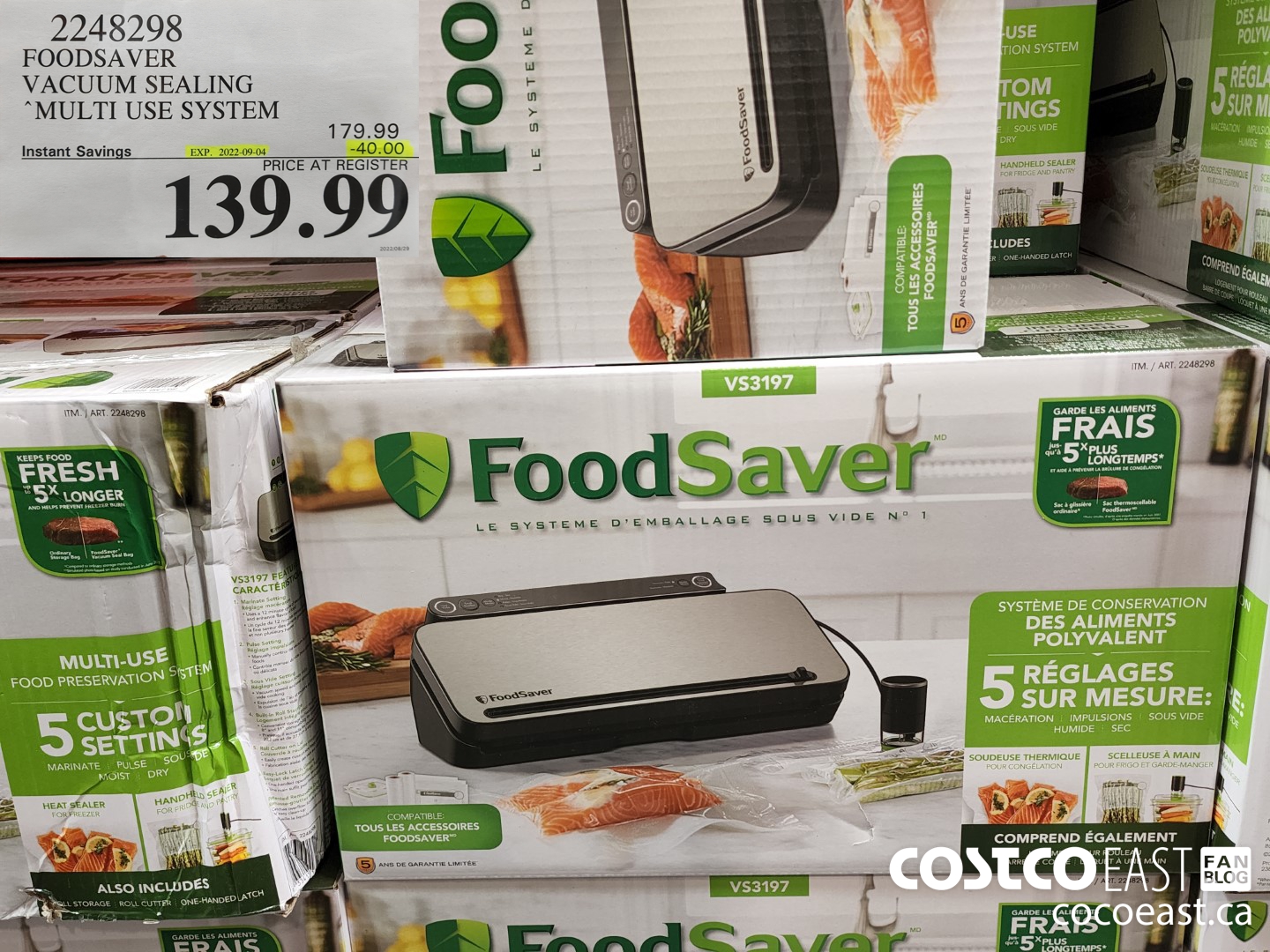 It is $40.00 off & my will power was non-existent today, so guess what folks? I bought it!
After staring at the display for about 5 minutes thinking it over, I thought about how many times I've talked about wanting one of these (At least 10 times) and figured this was the time. I'm very excited about this as I'm sure you all know!!! (I'll be sure to share my maiden voyage with you all!)
Another one that made it into my cart was the Scott's Turf builder fall lawn food on sale for $10.00 off.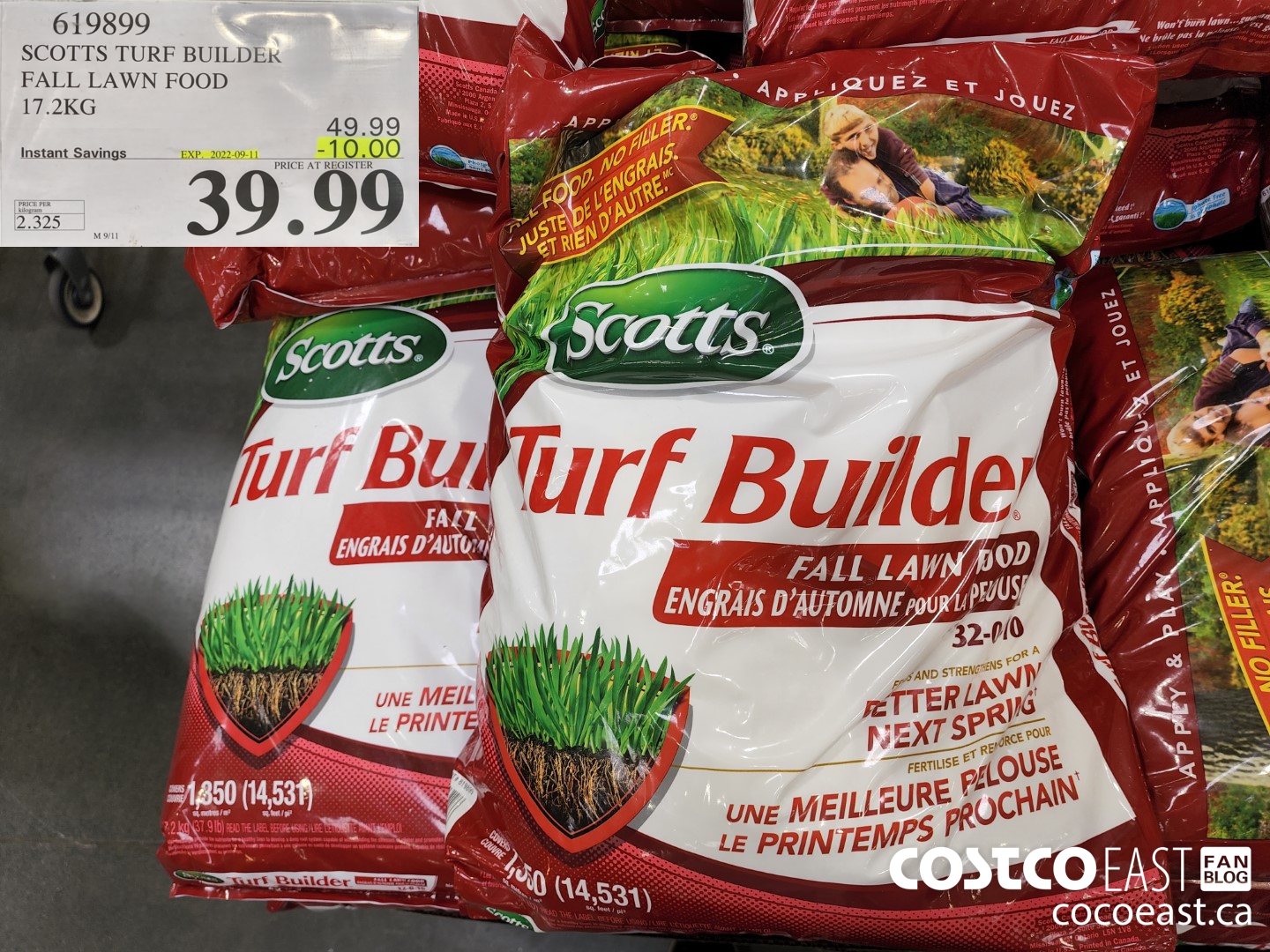 We haven't fertilized the lawn before, and it absolutely needs it!
Clif builder's protein bars 18 x 68g are on sale for $4.50 off.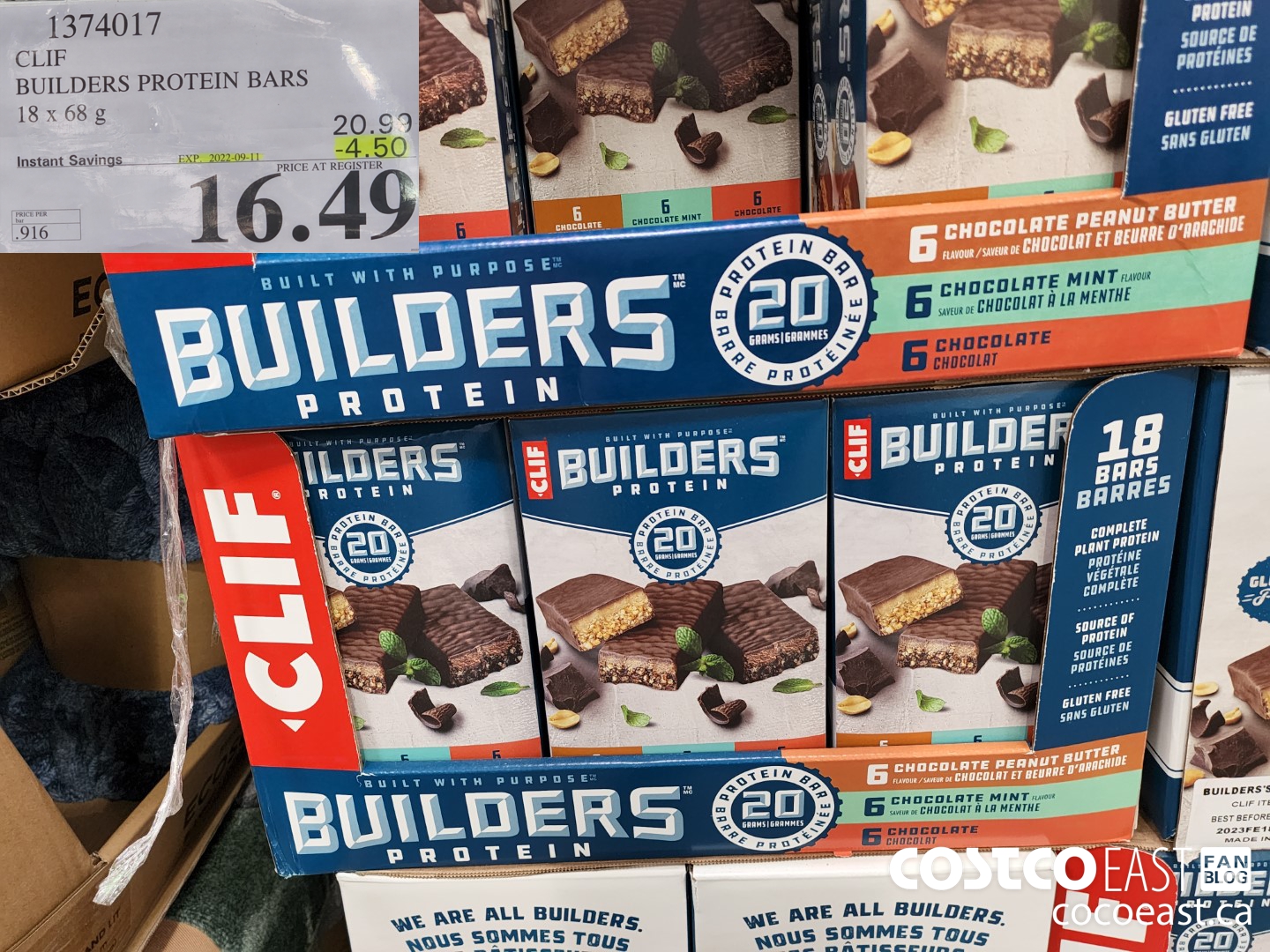 I really enjoy these ones. They're a little bit dense, but the flavors are great and they do feel a bit more substantial that some of the other bars I've tried before… Even Dexter enjoys them!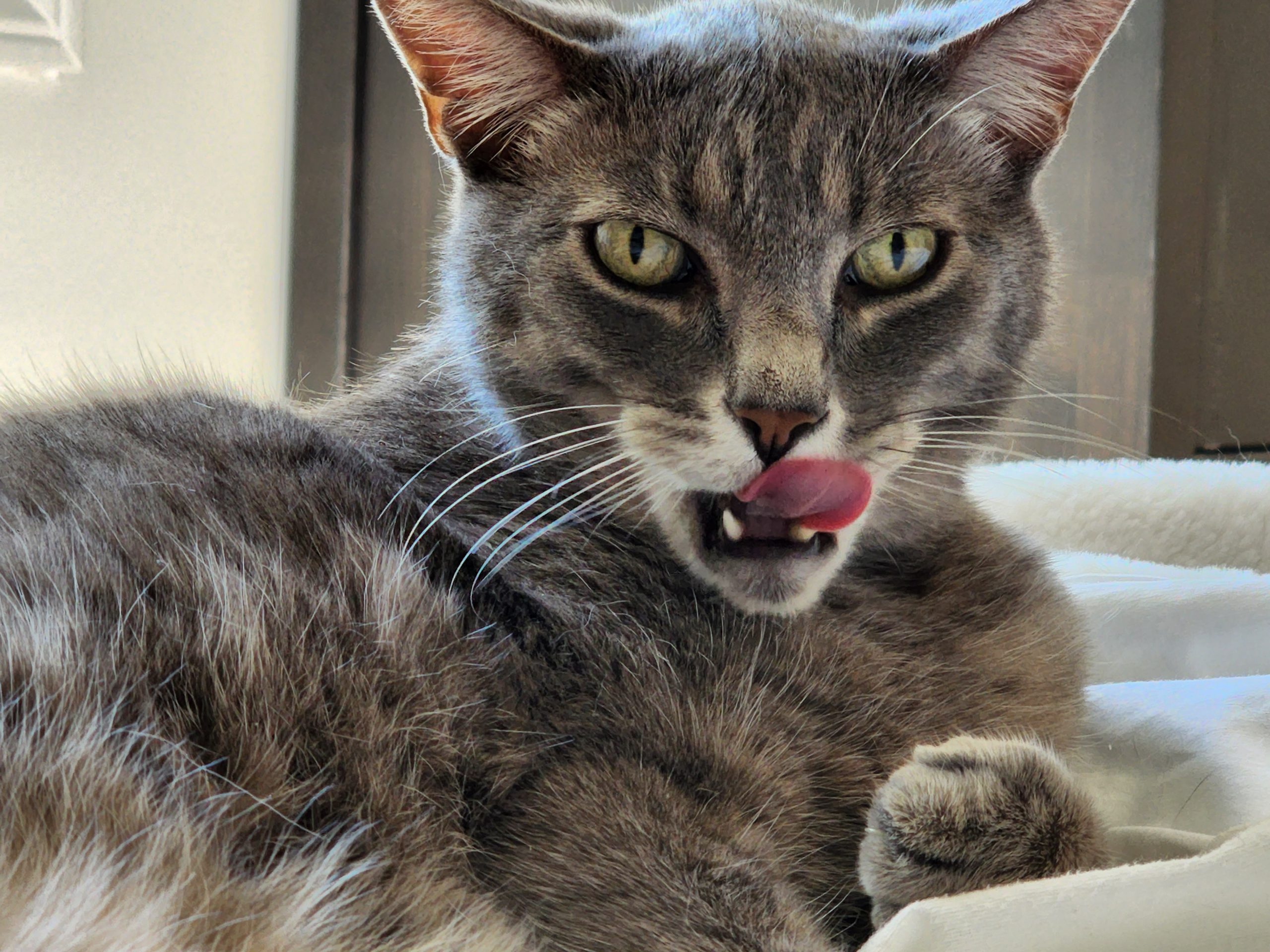 Just kidding, he'll stick to the fancy feast.
And Ewok loves his new little Catit vesper cat tunnel.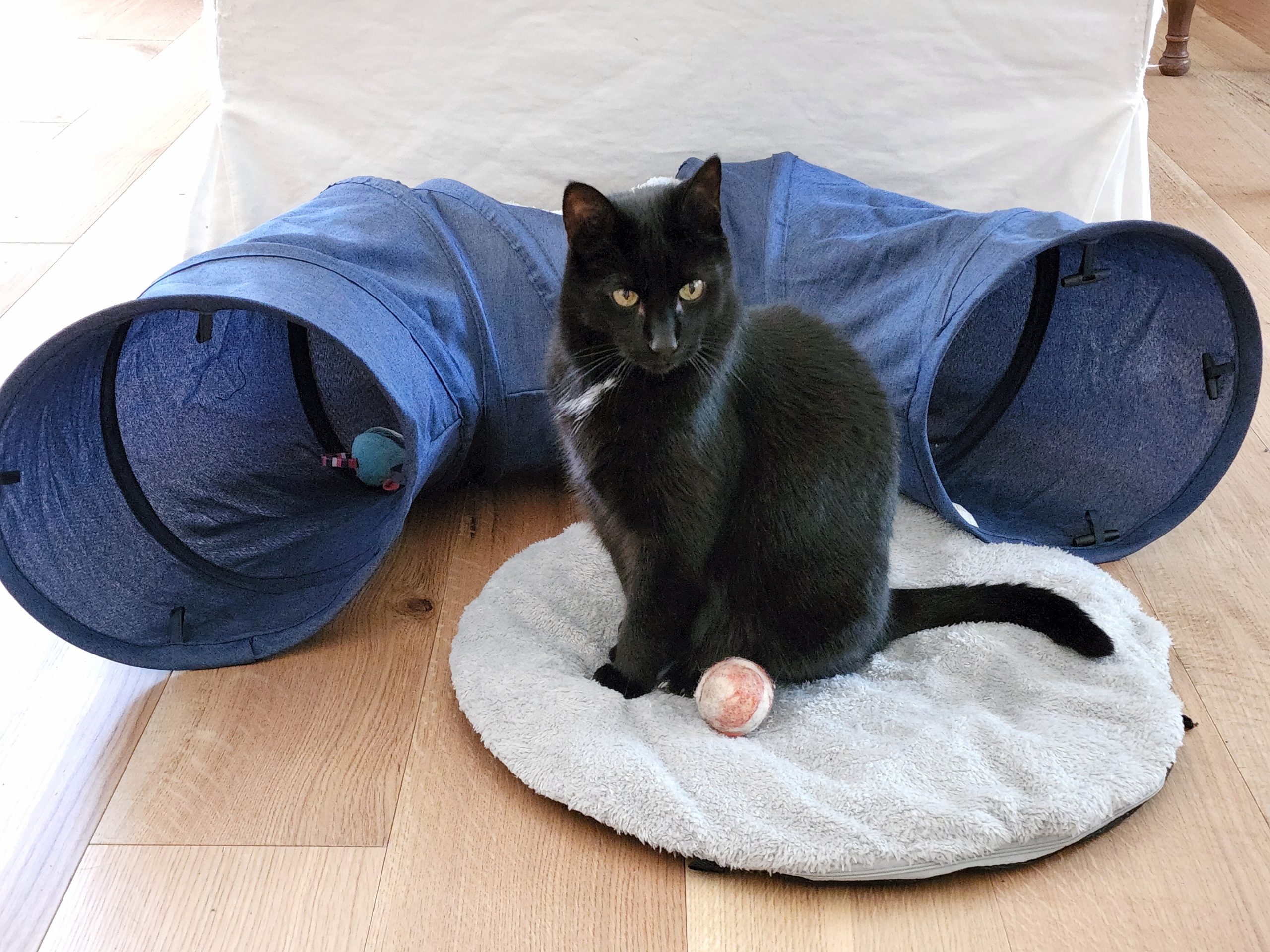 He immediately crawled into it when we unpacked it, and was happy to pose for a picture showing off his new digs!
I think I'll let you go and enjoy the sales, I'm gonna go and start unboxing the Food Saver. I mean I've been eyeballing it for like 2 or 3 years now, why is it still in it's box?!?!
Enjoy the sales folks, and I'll be seeing back here soon!
Be kind, be safe and stay healthy!
Costco Flyer Sales Aug 29th – Sept 11th 2022

Costco Treasure hunt sales Aug 29th – Sept 4th 2022