I walk the whole store for you every Monday when Costco Sale items and Costco Flyer sales are released for the week, then post them here and on our Facebook page.
Hello everybody and happy Monday!
And it's also a happy Monday because Diane was getting the flower department set back back up today!
I didn't get a chance to talk to her so I'm not sure why they closed in the first place, (I mean grocery stores have flowers still) and not sure why they re-opened but I'll see her again on Friday and have a little chat with her. Or if you're reading Diane, you can always comment and let us know! Either way it'll nice to see you soon.
I noticed on my way in that they had the Monthly flyer posted, and they've "X'd" out the non-essential items.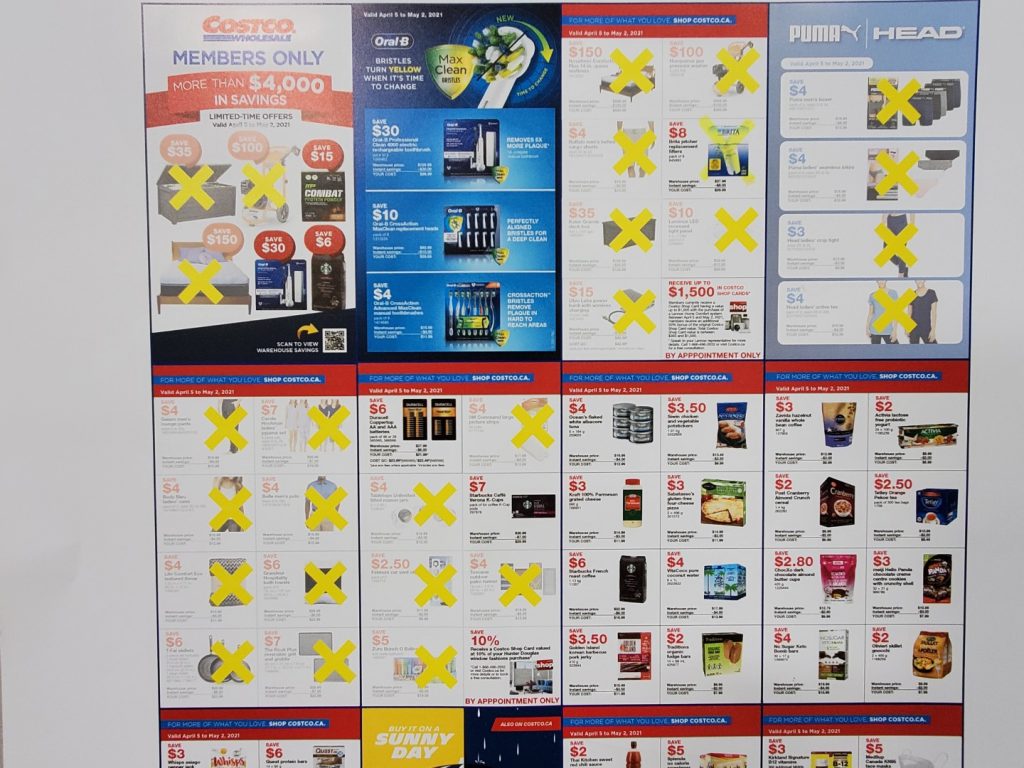 This way we can sort of see what it is we're missing, as we gaze over the barrier into the clothing section or the electronics department…. 4 more weeks folks, we're getting there.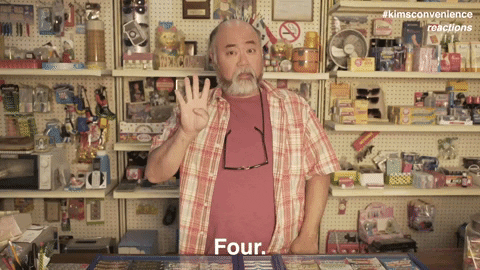 We just started watching Kim's Convenience a few days ago, and we both enjoy it quite a bit. It's always nice to stumble upon something new and funny these days.
Speaking of new, take a quick preview of some of the sales this week.
*
Tilley face covering 4pk 3 layer -$5.00 @ $9.99
Quest protein bars 14 x 60g -$6.00 @ $22.99
Oral-B spiderman or frozen 2 toothbrush -$10.00 @ $39.99
Cutecumber poppers -$1.50 @ $4.99
44th street beef pot roast 1.15kg -$4.00 @ $15.49
DOM Norwegian Fjord cod bites 1kg -$3.00 @ $10.99
Caesar variety dog food 36 x 100g -$5.50 @ $23.49
Jamieson biotin 10,000MCG 120 softgels -$4.00 @ $15.99
*
I had to pick up a package of those "cutecumbers" (clever name indeed!) as I feel the need to pickle something, and these looked perfect.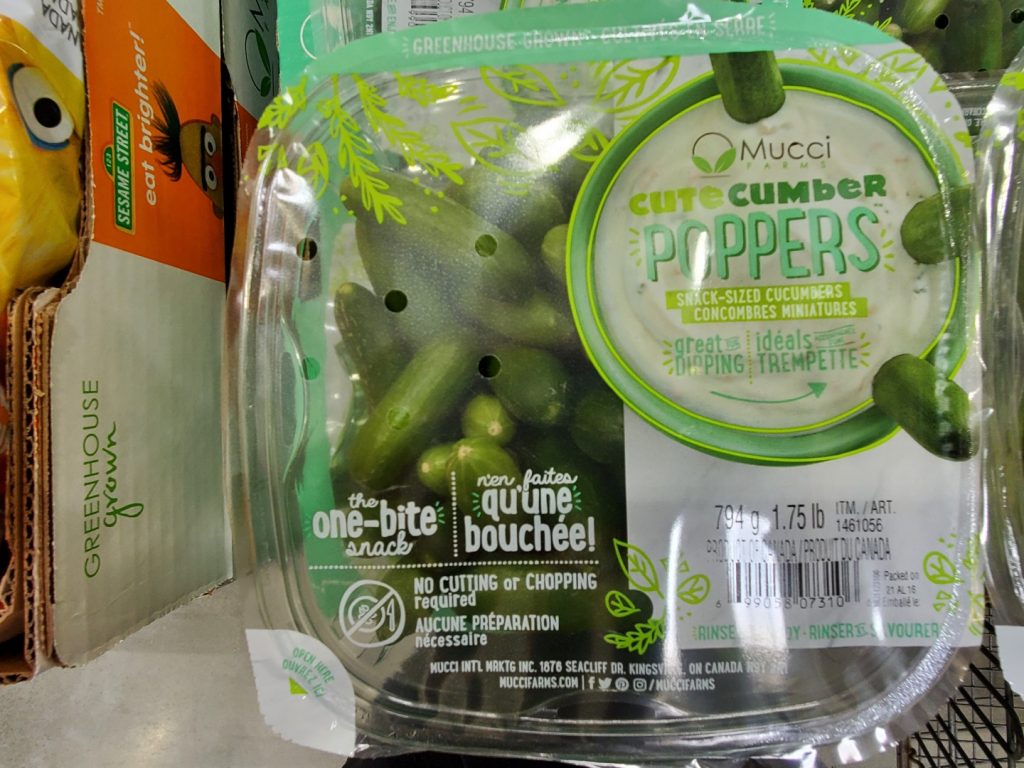 It's been a while since I've done some pickling, and seeing as I've got a little bit of extra time on my hands may as well dive back in. (I think the last thing I pickled was Jalapenos a long time ago!)
Pickled Jalapenos are amazing on just about everything, but usually extra delicious on tacos. Speaking of tacos I decided to try out those xxxx tacos in the freezer section at Costco. (I mentioned them on this post from the 9th)
I had said in that post I was a little wary of a pre-assembled frozen taco, but I also felt like I needed to give them a try. I mean who turns down a taco, right?!?!
product pic
I always dress my tacos up with some cilantro, something spicy and pickled (jalapeno or carrots) and a little cabbage, or shredded lettuce. But I left one of these plain just to give it time to shine.
My initial reaction was, well… I wasn't blown away folks. The flavor was OK, but certainly not authentic Mexican taco flavor, it was kind of Tex-Mex-y & also pretty greasy. I did these in the oven per the instructions, but you can also do them on the grill so maybe that would be a less greasy option?
I can see this being a fun, no time commitment party dish… Superbowl, Stanley cup playoffs, insert other generic "big party" theme here. You know, toss a tray of these in the oven and people can dress them up however they want no fuss, no muss. These don't quite hit the mark as authentic tacos as I expected, but if you love Tex-Mex & a worry free taco night these might fit the mold.
Now if you're a chipmunk, you don't care about tacos.
This little guy was cleaning up the scraps Hans Gruber left yesterday and he didn't notice me sneaking up, at least until he noticed me. I'm pretty sure this little cutie live under our porch & I'm certain that he drives the cats bananas when they watch him through the screen door.
Dexter said as much this morning.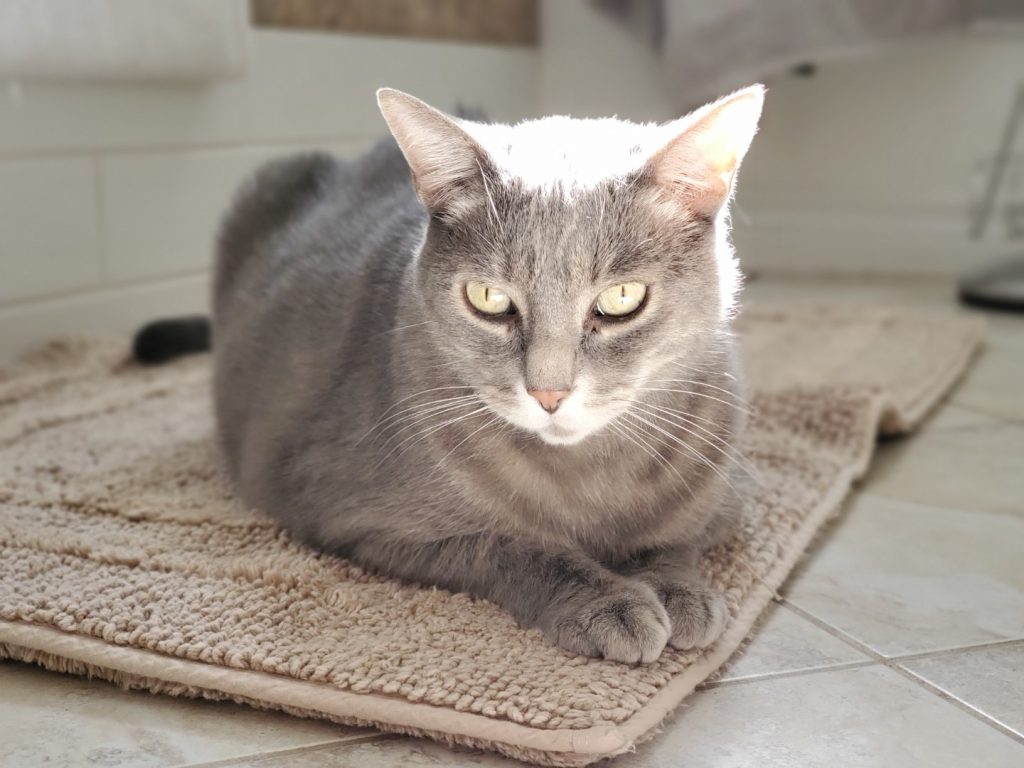 Alright folks, we've talked tacos, pickles and cats. What more can you ask for?
Oh I know, you can ask for a COVID vaccine now if you're over 40! So I got myself set up on the wait list at the Costco pharmacy today, never have I been so happy to get jabbed with a needle… Not soooo happy, but ya know better that than COVID.
Stay safe out there folks, it's gonna get better soon we just need to be patient.
Stay Calm and Costco On. Something like that right?
Cheers everyone.
*
Here's some great news for those of you who are 60 & above and looking to get your first dose of a COVID-19 vaccine! You're able to book an appointment now to get it at select Costco pharmacies! (Click this link to go to the booking page)
Since we are in the third wave of COVID-19 I think it's important to remember that we're not out of the corona virus weeds yet, and each province has their own Health recommendations based on the provinces individual risk assessment and I would recommend that you follow the recommendations for your specific province. Information can be found at the following websites.
Newfoundland COVID-19 information
New Brunswick COVID-19 information
Nova Scotia COVID-19 information
Go here for the latest Costco Coronavirus updates: https://www.costco.ca/coronavirus-response.html
So there you go, a little reading material for you.
Be kind, be safe and stay healthy!
Please note:
The price at your local Costco takes precedent (or precedence) over the prices listed on this blog.
Costco liquidation/Manager's Special items (ending in .97) vary from store to store.
An asterisk (*) on the price tag means the item is not being re-ordered.
If there is something you really want, ***double check the expiry date*** as some Costco sales items do end mid-week.
***This is a fan run, independent page with no affiliation or endorsement by Costco Wholesale***
Costco Treasure hunt sales April 19th – 25th 2021