I walk the whole store for you every Monday when Costco Sale items and Costco Flyer sales are released for the week, then post them here and on our Facebook page.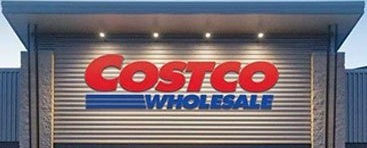 *
*
*
If you'd like to skip ahead to the comments section, click here!
Hello everybody and happy Monday!
I'm freshly back from a trip to see family in Barrie, and of course when I'm there I'll usually drop in the local Costco to see whats going on in there. I stopped in on Sunday afternoon on my way home to take full advantage of the Costco Gas Bar (very jealous!) and when I walked in the store I was struck by how crazy busy it was!
I was going to make a loop around the stop and check out some different items, but I decided that I would just grab a giant bag of Miss Vickie's Spicy Ketchup chips for the road (because I make good choices about road snacks!) and then made a quick pass through the condiment aisle again to grab some ketchup since I've forgot the last 3 times to grab some, and this became "ketchup" shopping trip. Yup, just Ketchup and Ketchup chips… That's it. But The Barrie location had French's Ketchup, so I grabbed that instead of Heinz. Figure ketchup can't taste that different, right? (plus it's 2 or 3 dollars cheaper)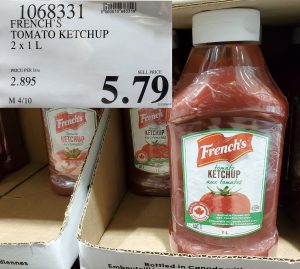 I also noticed that they had the KFI Vindaloo sauce, making me extra jealous…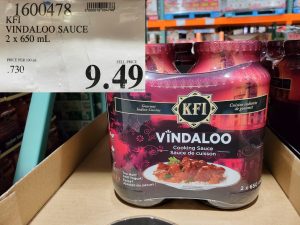 I mean really? A gas bar, Vindaloo AND a self checkout??? Not fair at all Barrie Costco…
Enough about that, and onwards to today! There were a total of 230 sales waiting for me, 10 more than last week if you're counting, and I was.
Bag to Earth compost bags are always a good one to stock up on when on sale, and they aren't on sale too often. (Last time was Sept 7th 2021)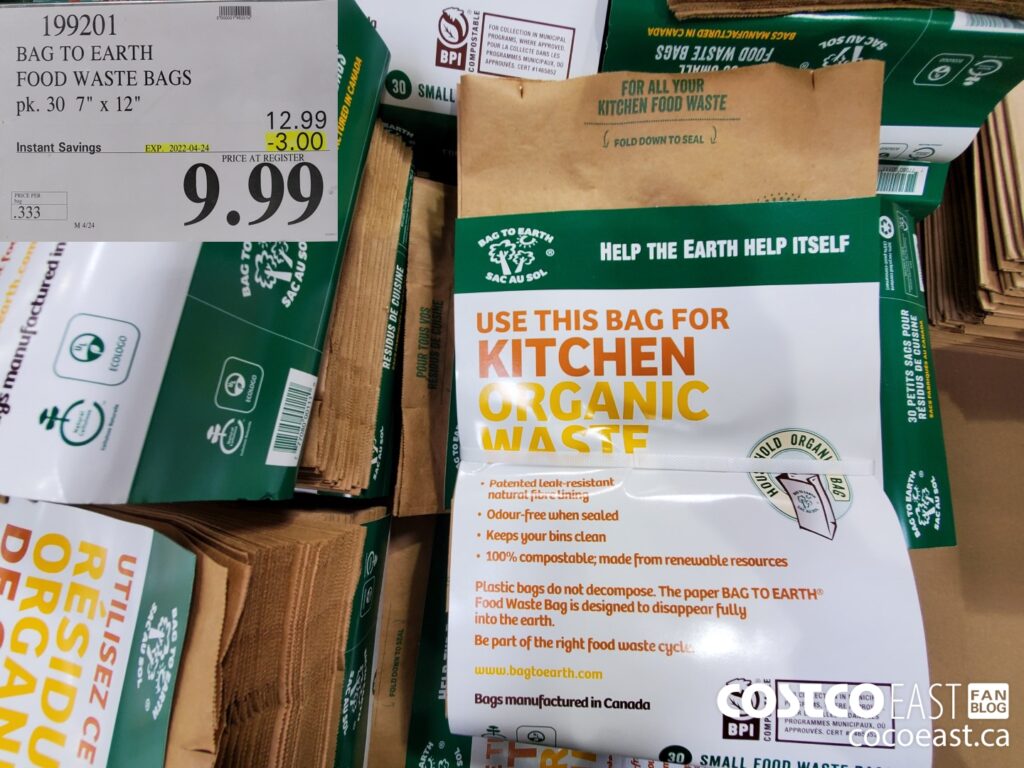 Also included with those sales was the insidious Dowdle Costco puzzle that I haven't finished yet…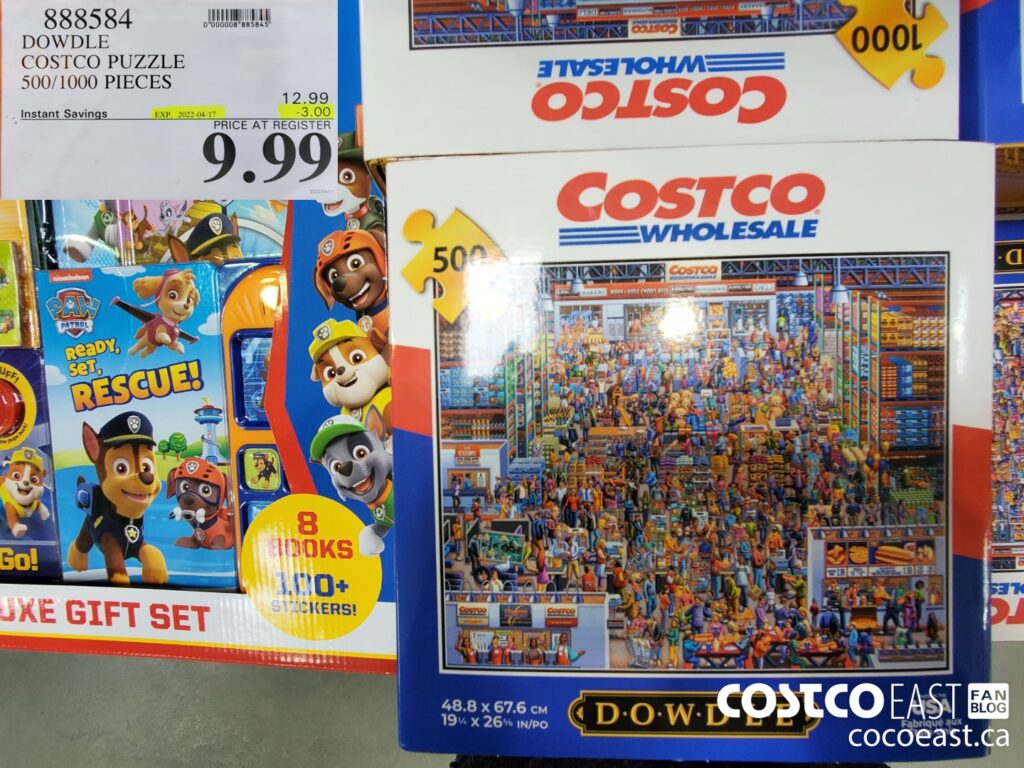 The middle section of that puzzle is pretty crazy, I'm not sure how I'm going to get all of those people linked up together… If you're going to get one of these, get the 500 piece. Trust me.
Directly across from that was the 2 pack Vita raised garden bed for $30.00 off @ $109.99.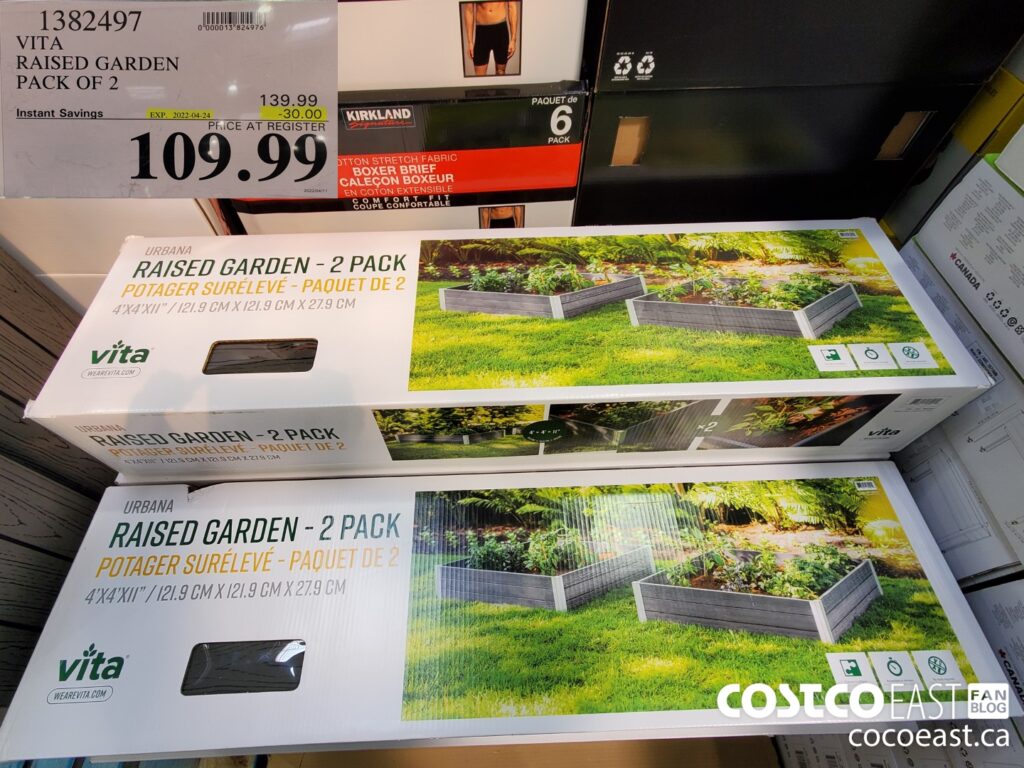 These are great if you're looking for an easy way to get a few raised beds on your property, and aren't too big if you're working with limited space but still want some fresh veggies this summer! I know Dexter is longing for the days when he can be out in the sun tending to the crops for hours to earn his keep.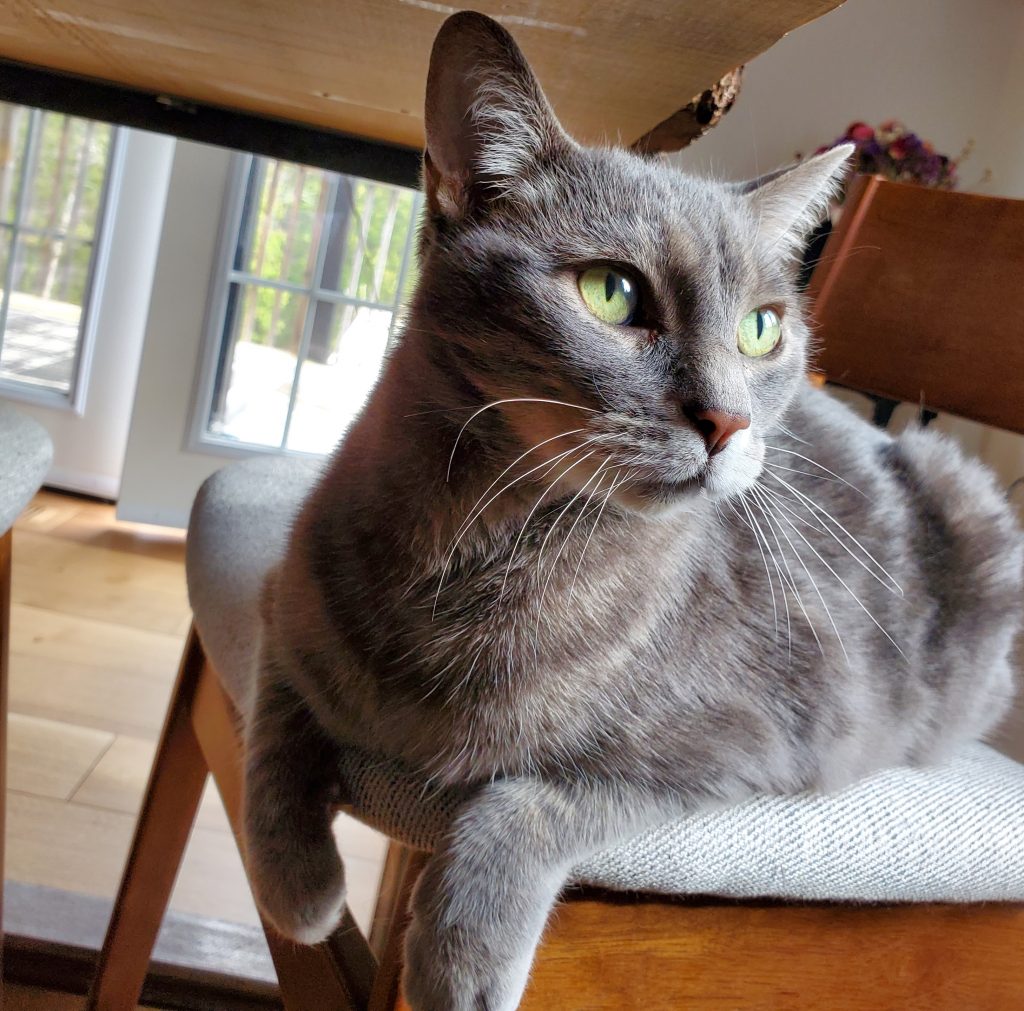 Actually that's a lie, he was longing for the moment that I was putting my laundry away so he could try and distract me, and play with one of the laundry "Sheep balls" that we toss in the dryer.
His mission was accomplished of course.
Speaking of veggies, I've got some new "friends" growing in the Aerogarden now.
The herbs had run their course, so I decided it was time to get some cherry tomatoes and lettuce going. And boy are they ever!
The tomatoes took a little longer to get started, but the lettuce wasted no time sprouting up in 4 days and exploding within a week. Very exciting stuff, I mean look at those cute lil' tomatoes!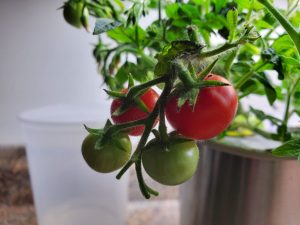 Speaking of exciting Jan, it sounds like you had and exciting experience with a runaway cart in the parking lot?! Probably for the best you didn't share your thoughts with the nitwit watching it run away while she watched… Serenity now, right?
It also sounds like everyone is a fan of Reser's Scalloped potatoes huh?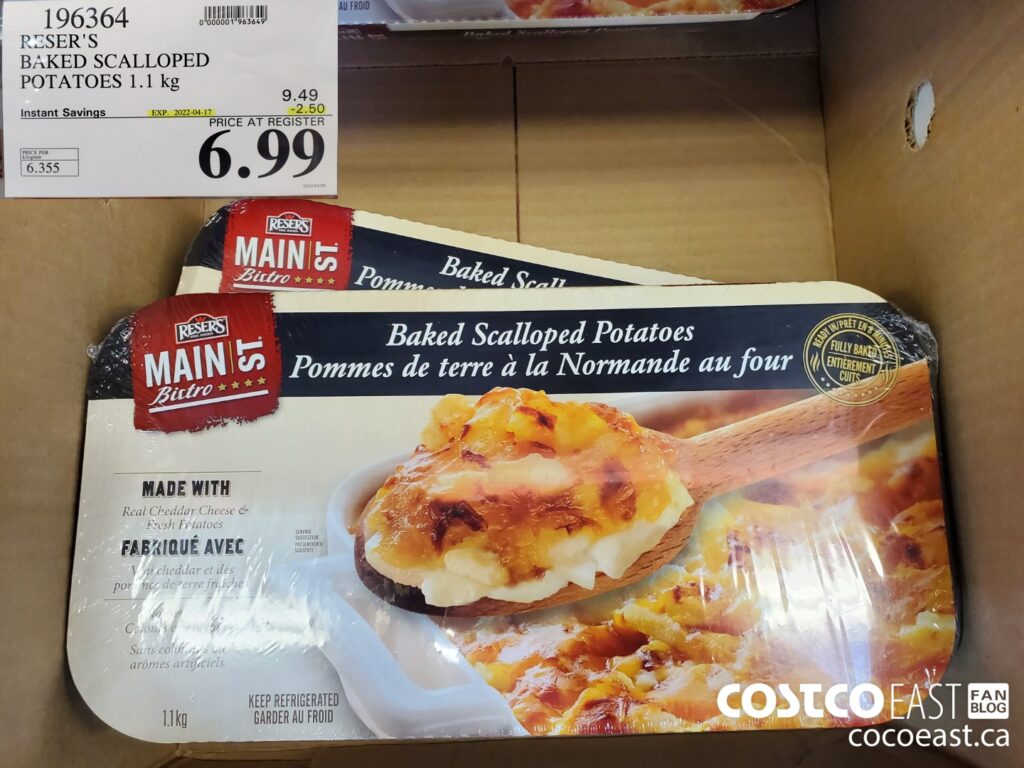 Well OK, 4 people said they were delicious but that's a pretty good start. Maybe I'll take a chance on them on Friday, see if it meets my standards of the standards of this fancy looking cat.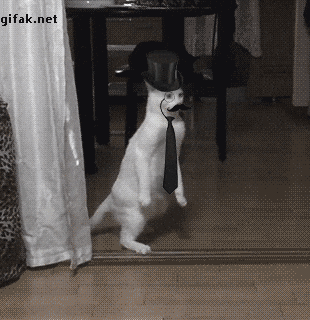 He looks like he sets the bar pretty high, wouldn't you agree?
There's no way I'm going to top that fancy cat, so I'm gonna go to bed. Have a great night folks, and enjoy this weeks treasure hunt!
I think it's important to remember that we're not out of the corona virus weeds yet, and each province has their own Health recommendations based on the provinces individual risk assessment and I would recommend that you follow the recommendations for your specific province. Information can be found at the following websites.
Newfoundland COVID-19 information
New Brunswick COVID-19 information
Nova Scotia COVID-19 information
Go here for the latest Costco Coronavirus updates: https://www.costco.ca/coronavirus-response.html
So there you go, a little reading material for you.
Be kind, be safe and stay healthy!
Please note:
The price at your local Costco takes precedent (or precedence) over the prices listed on this blog.
Costco liquidation/Manager's Special items (ending in .97) vary from store to store.
An asterisk (*) on the price tag means the item is not being re-ordered.
If there is something you really want, ***double check the expiry date*** as some Costco sales items do end mid-week.
***This is a fan run, independent page with no affiliation or endorsement by Costco Wholesale***
Costco Flyer Sales April 4th – May 1st 2022
Costco Treasure hunt sales April 11th – 17th 2022