Costco Holiday Hours Update! Bonus hours added for the next few days!
T-minus 2 days and counting Costco holiday shoppers!
It would appear as though our last 2 days of shopping will include a little bit of extra time!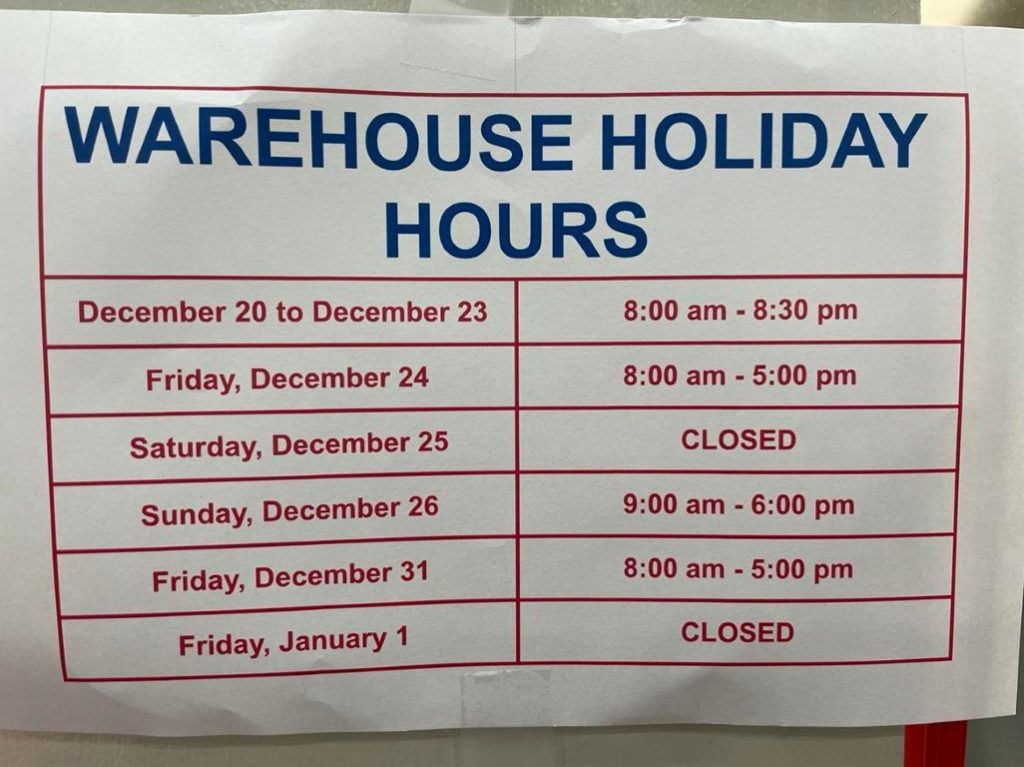 So Costco will be opening at 8:00 instead of 9:00 giving you an extra hour to squeeze some shopping in, and likely a little bit of a quieter time as well I would guess. I know I'll be heading in on Christmas Eve day at 8:00 to get my shopping done!
Though I find it a little strange boxing day is the normal 9:00 open, but then New Years Eve day it's 8:00 a.m…. Don't know folks!
Also noticing that Quebec warehouses are open from 1:00 – 6:00 on Boxing day.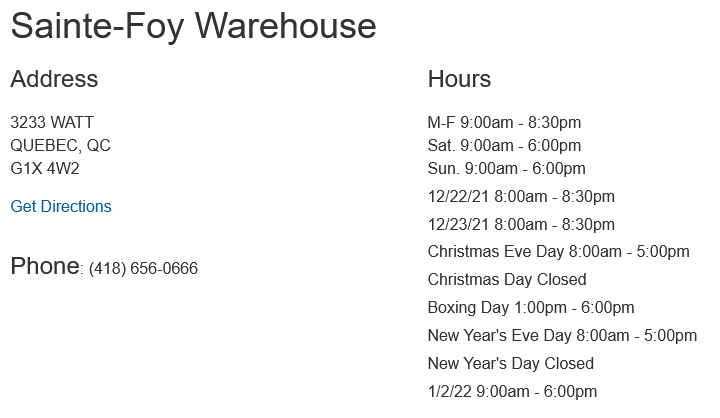 And New Brunswick, Nova Scotia & Newfoundland warehouses are closed on Boxing Day.
As always make sure you check your local warehouse to verify their hours online by following this link!
Happy "extra" shopping everybody, stay safe and I'll see you all soon!
I think it's important to remember that we're not out of the corona virus weeds yet, and each province has their own Health recommendations based on the provinces individual risk assessment and I would recommend that you follow the recommendations for your specific province. Information can be found at the following websites.
Newfoundland COVID-19 information
New Brunswick COVID-19 information
Nova Scotia COVID-19 information
Go here for the latest Costco Coronavirus updates: https://www.costco.ca/coronavirus-response.html
So there you go, a little reading material for you.
Be kind, be safe and stay healthy!
Please note:
The price at your local Costco takes precedent (or precedence) over the prices listed on this blog.
Costco liquidation/Manager's Special items (ending in .97) vary from store to store.
An asterisk (*) on the price tag means the item is not being re-ordered.
If there is something you really want, ***double check the expiry date*** as some Costco sales items do end mid-week.
***This is a fan run, independent page with no affiliation or endorsement by Costco Wholesale***
Costco Flyer Sales Dec 6th 2021 – Jan 2nd 2022