In the Wednesday Super Post I pick an entire section of Costco and take pictures of ALL of the items for you see!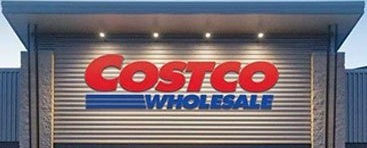 ***This is a fan-run, independent page with no affiliation or endorsement by Costco Wholesale***
Please note:
The price at your local Costco takes precedent (or precedence) over the prices listed on this blog.
Costco liquidation/Manager's Special items (ending in .97) vary from store to store.
An asterisk (*) on the price tag means the item is not being re-ordered.
If there is something you really want, ***double-check the expiry date*** as some Costco sales items do end mid-week.
If you'd like to skip ahead to the comments section, click here!
*
Well who doesn't love browsing around through some pretty sweet looking electronics? I know I do!
You can take a peek at some ridiculously large and fancy looking TV sets like this 77″ LG!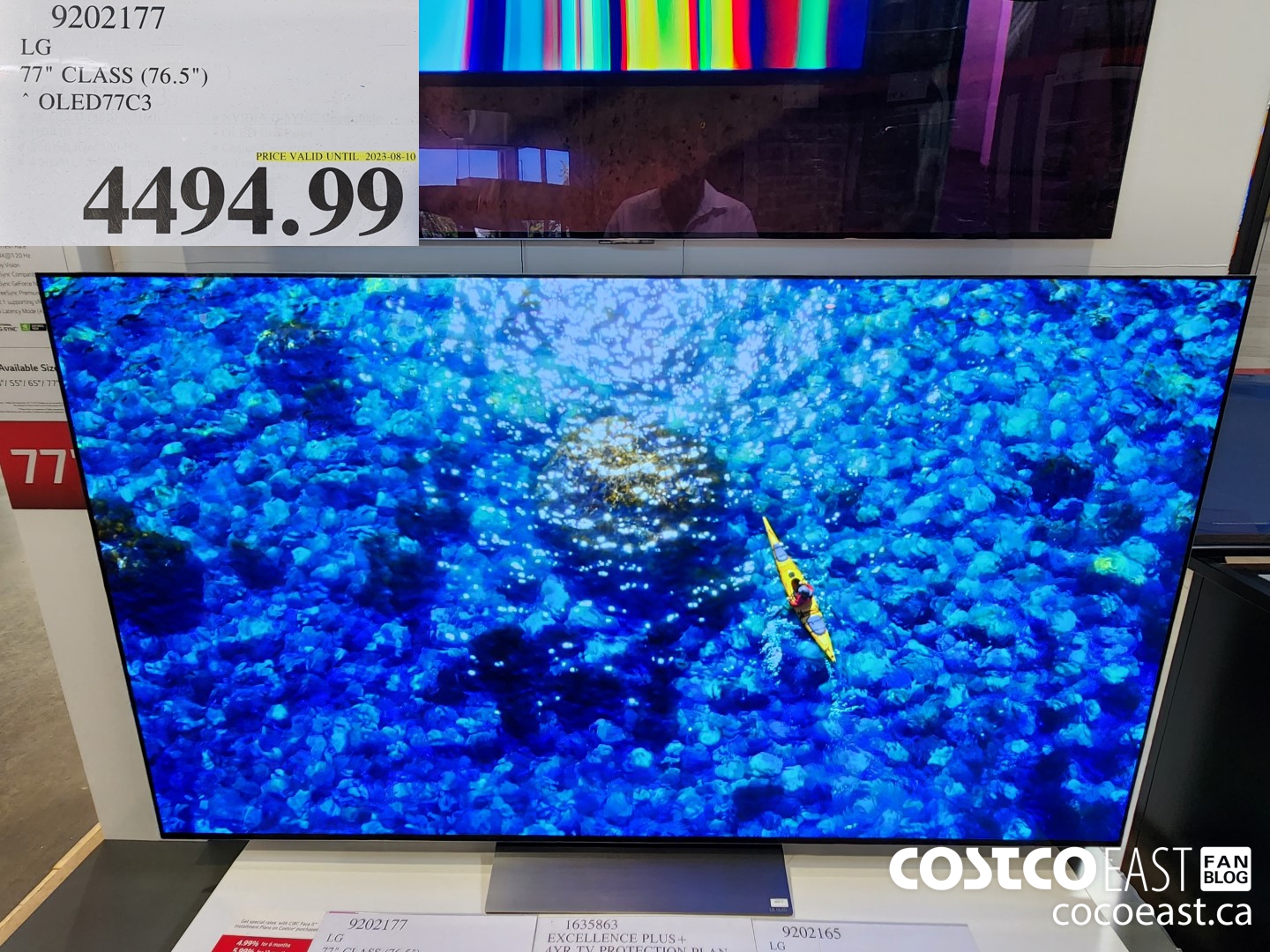 Now that's out of my price range, and a little too big for me, but holy moly does it ever look great!
Personally I think 55-58″ is plenty big, doesn't take over the room but still is a decent enough size. That's why I'd go for something more like this Samsung, or the Sony.
One of the first flat screen TV's we ever bought (16 years ago) was a Sony Bravia, and as far as I know it's still workin' just fine! And that price for either of those TV's is pretty decent.
If you're looking for something to do some serious video editing or music production, you can't go wrong with Apple. (And I'm a PC person saying that!) They've just got the market cornered there, so picking up either the 24″ 4.5K IMAC or the 14.2″ macbook pro will set you up really well.
It's a pretty penny to pay, but well worth it if that's what you're into. Definitely the Macbook Pro with the M2 chip will be a beast for those kinds of activities!
Now if you're just looking for something a little more straightforward and are just going to be doing some light gaming, or surfing the web or writing then this little guy should do the trick.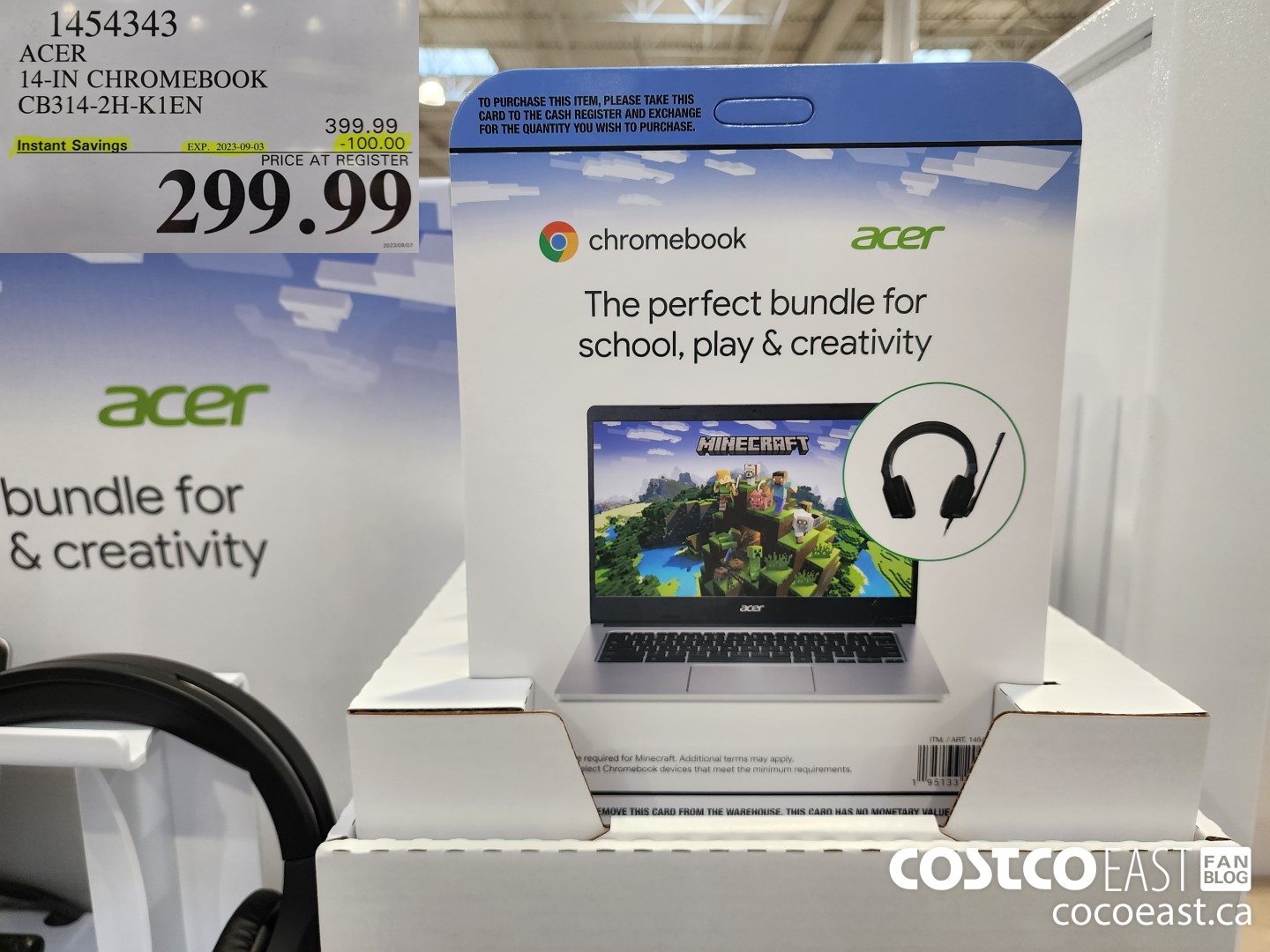 There's plenty more to check out down there folks, so I'll let you get to it. I'm going to go and measure the wall and see how much space a 77″ TV would take up…
See you tomorrow folks, cheers!
Don't forget to check in with Rhonda over at the Costco Quebec Fan Blog and see what fun sales are happening there!
Costco Flyer Sales Aug 7th – Sept 3rd 2023

Costco Electronics Superpost items Aug 10th 2023