In the Wednesday Super Post I pick an entire section of Costco and take pictures of ALL of the items for you see!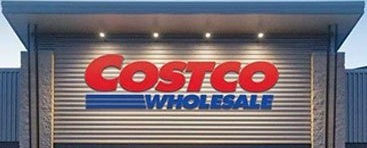 Please note:
The price at your local Costco takes precedent (or precedence) over the prices listed on this blog.
Costco liquidation/Manager's Special items (ending in .97) vary from store to store.
An asterisk (*) on the price tag means the item is not being re-ordered.
If there is something you really want, ***double check the expiry date*** as some Costco sales items do end mid-week.
***This is a fan run, independent page with no affiliation or endorsement by Costco Wholesale***
If you'd like to skip ahead to the comments section, click here!
Hello everybody and welcome back!
Normally this post would have been up yesterday, but we had a slight technical glitch causing a little delay.
With the expanding selection of Back to School items, and the ever changing book & magazine selection I figured it'd be a good time to revisit these aisles.
Whether it's a new Puma challenger backpack for $23.99, a 24 pack of Bic Gelocity pens for $11.99, of the classic Fist Class 3 subject notebooks for $9.99 there's bound to be something for your back to School needs.
Of course you may just be after a good read, and follow my lead and pick up a copy of Better Homes & Gardens Hot & Spicy flavors magazine or Bon Appetit for some mouth wateringly delicious ideas! Then again maybe Architectural Digest is more up your alley…
We have subscriptions to Bon Appetit and AD magazine, and who doesn't like getting something other than bills in the mail, right?!
While cookbooks seem to be in short supply, (much to my disappointment!) there's no shortage of interesting looking novels to flip though and plenty of kids books and activity books!
Where's Waldo of course is a classic, but it's looking through all those people to find one guy is reminding me of the 1,000 piece Costco puzzle I still haven't finished….
With that, I'll let you getting browsing folks!
Enjoy!
Be kind, be safe and stay healthy!

Costco Flyer Sales June 26th – July 31st 2022

Costco Books & Back to School Superpost items July 28th 2022