Costco Canada East Secret Sale Items – Sept. 17th – Sept. 24th – Ontario, Quebec & Atlantic Canada
I walk the whole store for you every Monday when Costco's Secret Sale items are released for the week, then post them here and on our facebook page.
NEVER MISS A POST! Join the Costco East Facebook group to get updated whenever I make a new post! https://www.facebook.com/costcoeast/.
ALSO you can come and see my Instagram feed with Pics of my weekly Costco shopping trips, Dexter and Ewok being lazy cats and pictures of things that I have cooked with anything I've purchased at Costco. You can find that here! https://www.instagram.com/costco_east_fan_blog/
Subscribe to website updates via email and you'll get a confirmation email from "FeedBurner Email Subscriptions". Click the link within it to activate your subscription and you'll be notified by email whenever I post (1 or 2 times weekly). Check your spam filter or contact me if you have questions or do not receive a confirmation email.
**** TO SKIP AHEAD TO THE SALES CLICK THIS LINK ****
………Did I mention something about fall weather last week? Or how the heat had finally broken? All this random hot weather must've given me a temporary brain lock… The weather is Soooo up and down lately it's hard to keep track of whats happening, it's also hard to know what time of year it is when it's 1000 degrees outside and there's Halloween decorations, costumes and candy AND there's a whole isle that's all Christmas stuff… So confusing.
One thing that's consistent though is the diaper sales, yes folks they're still on for another week so if you didn't happen to make it out last week looks like Costco has your butt covered… Literally AND figuratively. (see what I did there??? diaper joke???)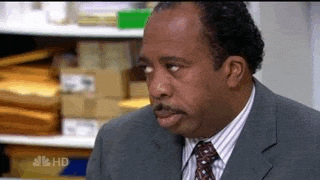 I know I know, hard to not make a crappy joke here 'n there. (don't…just don't)
We were in the process of some cleaning yesterday and we almost bought a 3 pack of Scotchbrite sponges at Canadian tire for 4 dollars I however (being the Costco aficionado I am) said "wait! I'll just get some at Costco" (exact quote, no lies) and I'm glad I did because a 21 pack is on clearance for 9.97.  Sometimes I'm pretty good ya know?
Also in that isle are the Swiffer starters kit, which are a steal at 10.99. And the Windex spray bottle and refill jug for 10.99. Clearly that is a deal, and swiffered me off my feet! (yes I just made Swiffer a verb, and yes that was 2 jokes relating to swiffers and clear glass… apparently I'm in a bad joke frame of mind. I will apologize now)
Zavida Columbian coffee is on sale for 8.49 this week and again that is a really really good price for what actually is pretty decent coffee, 8.49 is less than 2 drinks from Starbucks I think and that's for a huge bag of it! Too bad the Starbucks cafe Verona is the preferred coffee of the household otherwise I'd be hoarding that stuff like crazy. I should try mixing the 2 and see if it's noticed??? A little blind taste test if you will… Or swap out the Starbucks coffee completely and see if the placebo effect works? I'll let you know how that experiment goes.
The Liberte Medetranie 9% yogurt is on sale again, and that has become a fan favorite here so 15 individual packs for 9.49 is a sale I never pass on… Actually I usually wind up buying it every week for the most part, sale or no sale. Just not enough room in the fridge to accommodate more than 1 box at a time so I can't stock up on that one.
Jameson Vitamin C + Zinc chewable tablets are on sale for 10.99 for a 2 pack (200 chewables each) which is great! We don't get sick too often but I find when I do it tends to be around the change of the seasons for whatever reasons (I'm a poet and I didn't even know it!) so as much as I try and get my daily multi-vitamins in I figure adding a little extra Vitamin C couldn't hurt at all… I hate being sick, there are very few things I hate but being sick is one of them. The only good thing about being sick is having an excuse to sit on the couch all day eating Campbells chicken noodle soup with good 'ol classic Saltine Crackers and racking up the hours on Netflix or binge watching classic episodes of Mythbusters (I love that show way too much) Plus the cats know when either of us are sick and tend to want to cuddle more than usual- and that is never a bad thing.
A selection of 3 different HP ink cartridges are on sale for $22 off for a 2 pack, that's a huge savings on those. I actually always forget how expensive printer cartridges are until I need more and then am blown away and try t find a reason I don't ever need to print things ever again. That sale is almost half of what you would pay on amazon (I looked it up) 46.99 for a single pack of the 902 XL while at Costco currently it's 57.99 for a 2 pack. If you have a compatable printer and you use it regularly, well- I don't need to tell you what to do folks.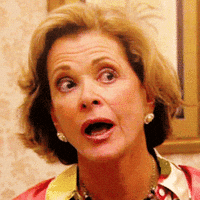 Dinner tonight was brought to you by Costco, they had these Happy Planet soups in the isle next to the cheese (hadn't noticed them before, probably too busy trying to find cheese for somebody) and seemed like a quick and easy dinner paired with rice, chicken thighs (with a soy & ginger glaze) salad, fresh cilantro and diced hot peppers (from a friends garden and man 'o man… they do not mess around! I'm not even sure what kind they are? And folks I love my heat but they caught me by surprise a bit, in a good way though! I love that initial rush of the heat!) Anyway the soup turned out to be pretty good, it's not overly salty which is nice and the flavors were great! Sometimes premade Thai soups can be a little pungent from too much fish sauce and not have a good balance between that and the heat or salt, or just kind of lack flavor altogether but this one seemed to have a good balance, I'm sure it helped being mixed with the rice and the other components but overall 7.5-8/10 I'd say!
I've had someone ask in the comments if I ever put butter on this blog as they noticed the price fluctuated a bit. I actually did put butter on the blog for a month I think in April??? But I noticed I was getting a lot of comments from people saying that the butter at their location was a different price, so I took it off my watch list. I did take a picture of it this week to show you, but bear in mind the price varies from store to store.
So there you are, 3.99 this week. I've seen it as low as 2.75 and that is when I had the most people commenting on the price difference. I'll try and take a picture each week to illustrate how much the price varies.
Well now that I've got you all buttered up I think it's time to hit the road, I've gotta work in the morning and if I'm going to sabotage the… 'er make sure the coffee is the right kind I'd better get on that. Plus Hockey season is starting and I've got read up on some of the competition, I have a co-worker who is far more knowledgeable than I am about the deeper prospects of the teams so if I plan on surviving any of those conversations I've gotta bulk up on my research.
Ok, done. Have a great week out there everyone! I look forward to your comments as always and am looking forward to next Monday already! (partially because my 7 day work week will be over, for some reason I decided to pick up a few random paint jobs to be completed before I go to work on Thursday and Friday night and on Sunday afternoon… apparently I'm crazy!) Anyhow I look forward to seeing you all soon, happy shopping!
Cheers
Please note:
The price at your local Costco takes precedent over the prices listed on this blog.
Costco liquidation/Manager's Special items (ending in .97) vary from store to store.
An asterisk (*) on the price tag means the item is not being re-ordered.
If there is something you really want, ***double check the expiry date*** as some Costco sales items do end mid-week.
The food brands available can differ from region to region. Pictures are taken at a store in Ontario. Sale items should apply to Costco locations in Ontario, Quebec, New Brunswick, Newfoundland & Nova Scotia, if the item is in stock at your store. There will likely be a few deals not shown here in your store. If this blog has helped you save money, consider sharing www.cocoeast.ca with your friends and family! If you see deals at your store that aren't on this blog, post them in the comments and help spread the money saving love!