Costco Canada East Secret Sale Items – Oct. 8th – Oct. 15th – Ontario, Quebec & Atlantic Canada
I walk the whole store for you every Monday when Costco's Secret Sale items are released for the week, then post them here and on our facebook page.
NEVER MISS A POST! Join the Costco East Facebook group to get updated whenever I make a new post! https://www.facebook.com/costcoeast/.
ALSO you can come and see my Instagram feed with Pics of my weekly Costco shopping trips, Dexter and Ewok being lazy cats and pictures of things that I have cooked with anything I've purchased at Costco. You can find that here! https://www.instagram.com/costco_east_fan_blog/
Subscribe to website updates via email and you'll get a confirmation email from "FeedBurner Email Subscriptions". Click the link within it to activate your subscription and you'll be notified by email whenever I post (1 or 2 times weekly). Check your spam filter or contact me if you have questions or do not receive a confirmation email.
**** TO SKIP AHEAD TO THE SALES CLICK THIS LINK ****
Well happy Thanksgiving Costco shoppers! I hope everyone had a safe and fun holiday filled with lots of great food, family and fun! We had a great time,and did a little something different food wise in that we didn't do the typical whole roast turkey. Family was coming in from various places and everyone brought a cold dish that we could put in the kitchen so people coud just grab a plate and fill 'er up! It worked out great! No stress in the kitchen, no worries about things being done at a certain time… It was great! We also played a game called "Telestrations"
which we have played before and it is hilarious! If you havn't played it at any point I highly recommend it. You start by picking a work off of a card and writing it on a erasable whiteboard book then pass it to your left and that person has to draw a picture of the word, they then pass it to the next person and they have to write what they think it is then keep passing and repeating. At the end you flip through the book and see everyone's goofy pictures and see how far from the original word you got. Some are pretty close, and some are waaayyy off and downright hilarious! There was lots and lots of laughing going around the table at the end of the night.
All that fun and food came at a cost though, 5 1/2 hours of traffic on the drive home… No fun…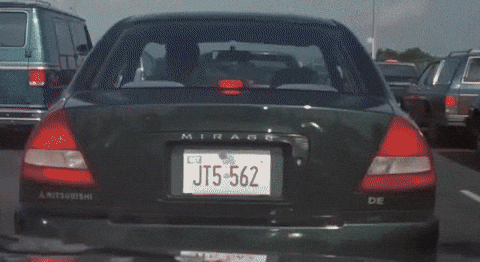 And then back to work…
But hey, that means Costco sales and making up for a lost day of shopping. By the time I made it to Costco this evening it was pretty quiet, but I did bump into a few friends while I was there which is always nice.
Seems to be a big Energy Star sale happening right now, so stocking up on L.E.D.s now isn't a bad idea.
Castrol motor oil is on sale for $6.00 of for a 5L jug which, I havn't seen on sale before but I also don't have the space to do oil changes at home so this doesn't really effect me too much.
Nicorette gum and inhalers are still on sale for another week, I touched a bit on that last week so I won't get into it but if you're trying to quit use any aid you can and this is a great deal!
Friskies wet cat food is on sale still this week, and again if you didn't get any (and have a cat) stock up, because $20.49 a pretty awesome price for 48 cans… I bought one last week but perhaps I should buy a second and or third one… Not like the cats are gonna stop eating any time soon so why not, right?
Cashmere toilet paper is on sale for $5.00 off this week, ($14.99) So if you feel like treating your butt to a premium toilet paper, I guess go for it… I'm not going to go any farther with that one.
Also picked up some vitamins this time, but tried a different kind.
I figured I couldn't go wrong with one that is %80 organic right? The last ones we had were the vitafusion multivites. I just tried one of them to see what they taste like… Not too bad. They don't have the almost candy-like gummy bear texture the vitafusion ones have (which I'm ok with) The vitamin content seems to be pretty similar but the kirkland brand says to take 2-4 a day with food, while the other one is 1-2 with food. So close, but I guess more bang for your buck with the vitafusion. (though the organic content may be worth a few extra bucks)
…On the flipside of the vitamins i did cave this week and picked up the bag of peanut M&M's because I couldn't resist 2 weeks in a row… Don't judge me. But 10.99 for a massive bag??? no contest folks!
Ok, so here's a few fresh meat/fish specials for you from the Kingston, ON. warehouse.
I'm not a big Tilapia guy, but the Rainbow Trout I'm all about! (see that? little fishy rhyme there!) I do love a good fish pun, (or bad depending on if you love puns or not) Tilapia is a bit of a controversial fish. While fish is very healthy, evidently the fat ratios in Tilapia are less than ideal (omega 3 & 6 ratios should be close to 1:1 so they say and Tilapia is nowhere near that) Add to that the questionable farming practices used (diet, living conditions) I think I'll pass on those.
If you're interested in learning about Seafood and sustainable practices, how to choose the best fish available you should check out this page
http://seafood.ocean.org/  The Oceanwise program is something that I think everyone should be aware of, it talks about sustainable practices for catching and/or farming fish vs. harmful ones where our fish is coming from. The Monterey bay aquarium seafood watch is a similar program and website which I highly recommend you check out as well. http://www.seafoodwatch.org/
Read about Trout here.  http://www.seafoodwatch.org/seafood-recommendations/groups/trout?method=farmed
Read about Tilapia here.  http://www.seafoodwatch.org/seafood-recommendations/groups/tilapia
I think as much as we can (and not to talk down to Costco here) but we should be doing as much as we can to watch where we're buying our meats from. We don't eat a ton of meat around here, but when I do buy chicken I try as hard as I can (schedule permitting) to buy it from a local butcher who gets it from local farms, or seafood that has a certification from oceanwise or another seafood watch program. It's better for the environment, better for local economies and farms, and better for the oceans.
We've had plenty of trout around here over the summer, kinda became a go-to fish choice. Usually we got smaller fillets so they cooked up pretty quick whether in a parchment paper pouch, or plain on foil, broiled with lemon wheels… Just an easy mild fish. Not too oily, not too fishy and reasonably priced. Though I do love me a nice big piece of Salmon, or a good rare Tuna steak… yum yum!
The pork back ribs are less exciting as my other half doesn't eat pork (or red meat either) so for me to get a large portion of that rarely happens (until I get a nice big chest freezer, then- well ya know… I don't know how many times I can do the "stock up" bit but I think that's a pretty big part of Costco)
Ok folks, I'm tired… It's been a long day and I think I'm spent.  So I shall leave you with all the wonderful sales below.
Good night!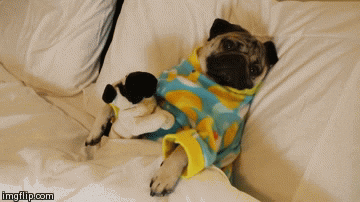 Please note:
The price at your local Costco takes precedent (or precedence) over the prices listed on this blog.
Costco liquidation/Manager's Special items (ending in .97) vary from store to store.
An asterisk (*) on the price tag means the item is not being re-ordered.
If there is something you really want, ***double check the expiry date*** as some Costco sales items do end mid-week.
The food brands available can differ from region to region. Pictures are taken at a store in Ontario. Sale items should apply to Costco locations in Ontario, Quebec, New Brunswick, Newfoundland & Nova Scotia, if the item is in stock at your store. There will likely be a few deals not shown here in your store. If this blog has helped you save money, consider sharing www.cocoeast.ca with your friends and family! If you see deals at your store that aren't on this blog, post them in the comments and help spread the money saving love!
About Author
Costco East