Costco Canada East Secret Sale Items – Nov. 12th – Nov. 19th – Ontario, Quebec & Atlantic Canada
I walk the whole store for you every Monday when Costco's Secret Sale items are released for the week, then post them here and on our facebook page.
NEVER MISS A POST! Join the Costco East Facebook group to get updated whenever I make a new post! https://www.facebook.com/costcoeast/.
ALSO you can come and see my Instagram feed with Pics of my weekly Costco shopping trips, Dexter and Ewok being lazy cats and pictures of things that I have cooked with anything I've purchased at Costco. You can find that here! https://www.instagram.com/costco_east_fan_blog/
Subscribe to website updates via email and you'll get a confirmation email from "FeedBurner Email Subscriptions". Click the link within it to activate your subscription and you'll be notified by email whenever I post (1 or 2 times weekly). Check your spam filter or contact me if you have questions or do not receive a confirmation email.
**** TO SKIP AHEAD TO THE SALES CLICK THIS LINK ****
Good day fellow Costco shoppers!
Well we are headfirst into November and I'm happy about it! It's been a busy week so let's say we catch up a little bit, shall we? Or should we do the sales thing first??? hmmmm…. Tough call.
Well, I guess I'll start with this part. Due to various circumstances our bathroom renovation has not begun, nor will I begin to elaborate on that… Needless to say We're less than pleased, but so it goes, right? We are as prepped and ready for it as we can be (All the floor/wall tiles are purchased and stacked in the office, Shower base is in the office, glass shower doors are in the dining room, Fixtures ordered and arrived, sink ordered and awaiting pick-up & the toilet is… well we need to buy that still) so basically we are ready Oh and I ripped all the drywall/faux wainscotting off the walls the night before so now we have creepy bathroom walls until it's done. (still don't really know when now though) This does tie into the rest of the weekend I swear.
We had aimed to get the reno done this weekend as we had planned to be in Barrie at my partners parents place visiting family, so while the reno didn't happen I happened to have a little extra time on my hands on Sunday afternoon and took a little trip to the Barrie Costco location, why not do a little out of town scouting right?! As I meandered through the aisles I snapped some pictures of some items that I hadn't seen at my hometown Costco, and while there weren't too many different things, I noticed a few… The giant cans of San Marzano tomatoes??? Really??? That is absolutely ridiculous, I wasn't there to shop- just to browse- but damn! I'd be lost in a sea of giant tomato cans if I wasn't careful! Like Scrooge McDuck, only instead of diving into a vault full of gold coins I'd be diving into a vault full of Tomatoes!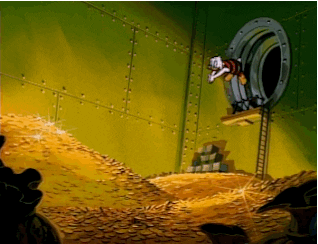 Just like that!
Ahhh, oh right I'm also very jealous of the gas station… 1.02 a litre?!?! Crazy!!! Also I posted a few Meat dept. sales in there for you Barrie folks, and butter is 3.99/lb in Barrie as well as in the Kingston, ON warehouse. So there ya go. Market research! Please (again) feel free to comment and add your local butter prices to the comments page! I'd love to see them, as would everyone else I'm sure.
It was pretty neat to walk into a different warehouse than I'm used to, which might seem weird to say, but After having this Monday routine down to a science walking into a Costco that is layed out differently was… well almost like walking into an alternate universe perhaps??? You walk in to Costco, but the layout is different, not drastically different you know- the basic Costco organization rules apply still, electronics are together, food is together, pet things are together… you get the idea. But it's not the way I'm used to. I'm used to my Costco being Left to right…(I'll explain) I walk in, electronics on the left then snaking my way through housewares, office supplies, lighting, automotive/workshop, seasonal the the giant middle area that has more seasonal, gift cards/clothing, bed & bath, candy (my favorite) I then loop back up through the meats & cheeses, browse through the produce and then head for the toiletries and juices (probably shouldn't be grouped together but hey… Too late now right?) By this point I'm in the back of my warehouse so it's time to work my way towards the checkout. I head through the dairy section (check butter prices) then into the frozen foods (forgot to get Dr. Praegers veggie burgers today.. Darn!) smell my way through all the delicious coffees in that aisle, and then its dried/canned foods until the detergent section. You can smell that aisle from at least 2 aisles down, it's crazy! A quick loop through the vitamins & medicines to the all important Diapers and I'm done.
Soooo… walking through a different store that has mostly the same things but in a different layout was odd, Id walk down the coffee Aisle and forget I was in a different place until I got to the end of it and looked up to see uncharted territory… What the heck was that produce doing here?!?!  Pet food doesn't usually wind up next to Coffee, or Potatoes… Canned (uh- giant cans of by the way) San Marzano tomatoes (like I mean commercial/restaurant sized cans) usually don't live near the razors and tampons. So… I was a little disoriented but had a great time seeing a different place. ( I think it's also apparent that I shop at Costco a little too much)
I took some pictures of what I saw and you can check 'em out below!
I walked the aisles, got disoriented, had fun, and bought cheap gas. That's my Costco Barrie experience in a nutshell. And here's Austin Powers… In a nutshell.
AND here's a happy Ewok after we got home on Sunday evening, he wouldn't sit still for a picture as he was too excited. (we also stopped at IKEA in Vaughan and Ewok really liked the floor mat we got) Also the Christmas Cactus of ours in full bloom. It does this twice a year but always around this time, it's pretty amazing!
Pretty spectacular huh?
Ok, well getting down to business (if you haven't already skipped this part that is.)
Costco must know that it is cold/flu season because Children's advil ($8.49), Cepecol lozenges ($8.99)(which are fantastic by the way, it's like they freeze your throat. marvelous!) Echinacea ($12.89) and Health & balance cold/sinus medications ($6.99)are all on sale right now (perfect timing Costco, thank you!)
Another really cool item I happened upon (after snagging a nice set of flannel sheets for the bed, $42.99! Washed and on the bed already)
So, this is the equivalent of the heated seats in cars these days huh? Luxury at its near finest. You thought heated blankets were a treat? This is the Royal version of that. It's hitting auto-start on your car to get it warmed up & ready for you. It's setting your coffee makers timer to start 5 minutes before you wake up, filling your home with the delicious aroma of Cafe Verona before you even wake up. It's filling the crock-pot with delicious raw ingredients and coming back 8 hours later to a fully cooked feast. Well what about slipping into a pre-warmed bed on a freezing Canadian winters eve folks, comfy & cozy. Luxury at it's near finest. (read that again but with a 1950's radio personality voice, it sounds way better like that.)
Wow, I've gone way off topic here this week!
I did pick up Liberte yogurt (on sale for $8.99) you really can't compete with that price. Springtime Laundry detergent ($9.49) Those Cepecol Lozenges (starting to feel the unfortunate beginnings of a sickness… Though I've been surrounded by sick people for at least 2 months, so I'm fortunate to have made it this far folks…) I got some Guacamole, a bag of delicious potatoes that I plan on turning into a delicious scalloped potato meal…. mmmmmm…. drool commencing…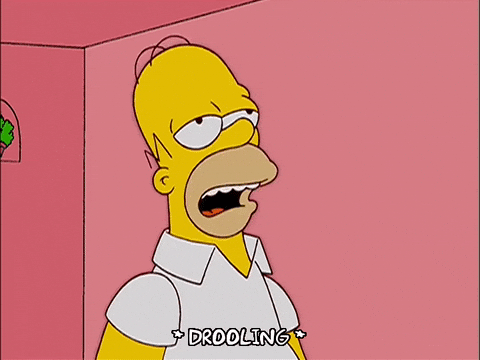 I definitely bought a few more things this week than I normally do, but because of my brain short circuit due to potato induced dreams- I've forgotten what else I got… OH right, Basil pesto. DUH! That was dinner, pesto pasta with extra chopped garlic, chili flakes and shaved parm. (and yes, salad. Can't do no salad)
OK look… It's far too late now to keep going on. (especially knowing that I have cozy flannel sheets to crawl into this evening!)
I think I've ranted and raved a-booot enough things for this week, so I'll give you all the sales that you want & deserve. (Not that I'm giving them to you, that's Costco. I'm giving you the pictures of my cats, and GIFs that you may or may not care to see, THEN I show you the treasure hunt!
Good evening folks & Stay classy.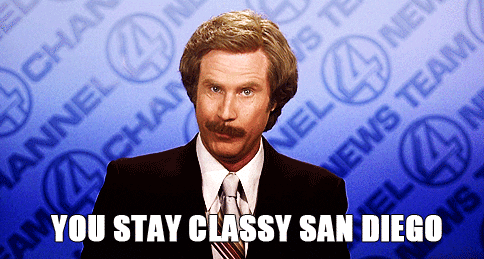 Please note:
The price at your local Costco takes precedent (or precedence) over the prices listed on this blog.
Costco liquidation/Manager's Special items (ending in .97) vary from store to store.
An asterisk (*) on the price tag means the item is not being re-ordered.
If there is something you really want, ***double check the expiry date*** as some Costco sales items do end mid-week.
The food brands available can differ from region to region. Pictures are taken at a store in Ontario. Sale items should apply to Costco locations in Ontario, Quebec, New Brunswick, Newfoundland & Nova Scotia, if the item is in stock at your store. There will likely be a few deals not shown here in your store. If this blog has helped you save money, consider sharing www.cocoeast.ca with your friends and family! If you see deals at your store that aren't on this blog, post them in the comments and help spread the money saving love!