Costco Canada East Secret Sale Items – July 9th – July 16th – Ontario, Quebec & Atlantic Canada
I walk the whole store for you every Monday when Costco's Secret Sale items are released for the week, then post them here and on our facebook page.
NEVER MISS A POST! Join the Costco East Facebook group to get updated whenever I make a new post! https://www.facebook.com/costcoeast/.
Subscribe to website updates via email and you'll get a confirmation email from "FeedBurner Email Subscriptions". Click the link within it to activate your subscription and you'll be notified by email whenever I post (1 or 2 times weekly). Check your spam filter or contact me if you have questions or do not receive a confirmation email.
**** TO SKIP AHEAD TO THE SALES CLICK THIS LINK ****
Hello everybody!
Hopefully you all had a great week and weekend, mine was mostly working in the crazy heat! Though thankfully the humidity has broken a bit and the air actually feels like it's moving and not just like a big hot blanket… blech!
It seems as though Costco knew that I was almost out of coffee because Starbucks Cafe Verona is on sale for 17.99, couldn't be better timing! And at 5.00 off not a bad deal either for the good stuff! And if you read this blog on the regular you know how the coffee situation works in my house… only the good stuff gets the stamp of approval.
Gentlemen- the Gillette Fusion proshield razor is on sale as well for 10.00 off! only 34.99 for 1 razor and 9 replacement blades, not too shabby- or should I say pretty sharp? hahahahahaha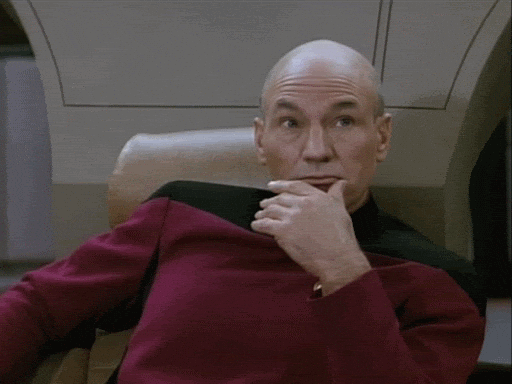 Too much?
Bayer Aleve is on sale for 8.00 off @ 14.99 – that's a steal! You may need one after that bad joke.
Evancor memory foam pillows are on sale for 8.00 off this week (24.99). I feel like almost every week I'm in there is squeeze one of those and think "maybe I'll get one this week and try it out" but then I don't and repeat the same thing the next week. I did it today too…. I didn't buy one… Anyone have a memory foam pillow? If so are they decent?? and how does one go about washing one of those without it destroying your washing machine? I feel like it would absorb all the water and weigh a thousand pounds!… Speaking of that, how often does everyone wash their pillows? Sounds like its time for a poll!
Cashmere toilet paper is on sale for 15.99, not bad either… 4.00 off? not crappy at all.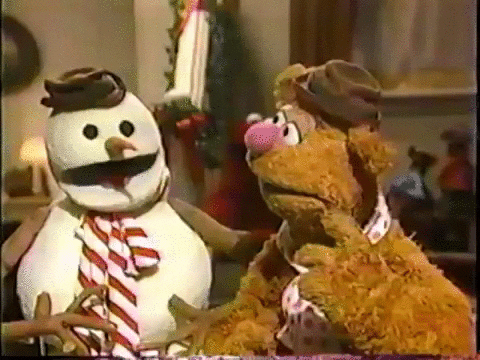 Bahahahahahaha, ok that one was bad… sorry folks. I'll stop now….
Snowsuits are still around for 69.99, and still very odd to look at seeing as it's summer and it's hot- but hey, get 'em while the deal is good right? Speaking of that it appears that a majority of the summer merchandise seems to be on clearance now, I bet it'll only be another week or so 'till we start seeing fall inventory hitting the floor. And as crazy as that is I do love the fall, and I LOVE Halloween so… that's OK with me. I'm sure I'll go into great length about my love for that season at some point so I'll spare you for now, but rest assured it will happen and I will pepper this blog with pumpkins and spooky decorations!!! Consider yourselves warned!
(after a 2 hour break I return to my writing post)
So I just took a little break from writing to take Dexter and Ewok to the vet, nothing major just getting shots, check up and such. Ewok… Love the little guy but he turns into a crazy-man when you try and get him in the cage (I don't blame him of course) but he uses every ounce of energy to get as far away from you and the cage as possible, and he will use every single article of clothing, bed spread, my limbs/body parts (arm, leg, shoulder, head… you name it) or object in his vicinity to try and pry himself free of you. My left arm is a mess right now from his little daggers and my new favorite shirt has blood stains on it (from me- not Ewok obviously) so I'll have to get the resolve out and do some damage control. It's funny though because Ewok doesn't speak much once he's in the vets office, he just sheds like crazy and tries to find a corner to hide in… Also his little kitty feet pads get all sweaty, The guilt is real people… I feel so bad for him when we have to go. Dexter on the other hand, only kinda resists a little bit when he's more than half in the box and then he will not stop yowling… I should record it next time because it's hilarious. I mean I know he's stressed out so that's not funny but the sounds he makes are ridiculous. Anyways, they're both fine, both completely healthy, both home now and my arm is covered in polysporin, Great!!! Do your animals have funny/crazy behavior when it's time to visit the vet?
Ok, well I suppose I've tortured you enough with GIFs, polls and terrible jokes. I'll let you move on to the good stuff. I hope you all have a fantastic week, spend lots of time in the sun enjoying your gardens, your B.B.Q.s or your swimming pools (and hopefully not the vet!)
Cheers folks, until next monday!
Please note:
The price at your local Costco takes precedent over the prices listed on this blog.
Costco liquidation/Manager's Special items (ending in .97) vary from store to store.
An asterisk (*) on the price tag means the item is not being re-ordered.
If there is something you really want, ***double check the expiry date*** as some Costco sales items do end mid-week.
The food brands available can differ from region to region. Pictures are taken at a store in Ontario. Sale items should apply to Costco locations in Ontario, Quebec, New Brunswick, Newfoundland & Nova Scotia, if the item is in stock at your store. There will likely be a few deals not shown here in your store. If this blog has helped you save money, consider sharing www.cocoeast.ca with your friends and family! If you see deals at your store that aren't on this blog, post them in the comments and help spread the money saving love!