Costco Canada East Secret Sale Items – July 16th – July 23rd – Ontario, Quebec & Atlantic Canada
I walk the whole store for you every Monday when Costco's Secret Sale items are released for the week, then post them here and on our facebook page.
NEVER MISS A POST! Join the Costco East Facebook group to get updated whenever I make a new post! https://www.facebook.com/costcoeast/.
Subscribe to website updates via email and you'll get a confirmation email from "FeedBurner Email Subscriptions". Click the link within it to activate your subscription and you'll be notified by email whenever I post (1 or 2 times weekly). Check your spam filter or contact me if you have questions or do not receive a confirmation email.
**** TO SKIP AHEAD TO THE SALES CLICK THIS LINK ****
Alright folks, it's Monday again much as expected. It usually does come after the weekend and with it a plethora of new sales from the Costco treasure hunt.
(I hope some of you get this reference)
As someone was mentioning in the comments- back to school supplies should be coming and they did! So there are a bunch of goodies I snapped pics of for you- and while not on sale they are on the floor and available to all! From calculators to colored pencil sets, 3 ring binders, notebooks, pens and highlighters… all the goodies you'd expect… I was tempted to grab that 50 pack of pencils because I'm a sucker for the old school pencil. Roots lunch bags were also present on the sales floor, and they looked pretty nice I must say. As is still the case Snowsuits and those winter gloves are still available so complete your sets this week before they're gone folks!
I also noticed the Finish dishwasher cleaner packs are now on clearance for 5.97 which is CHEAP so I'd be stocking up on a few of those, it's not like you need to use them too often so buying a years worth for maybe less than 20 bucks isn't a bad idea… I'll be doing that this week. Another thing I meant to grab (but didn't for whatever reason, distracted by something shiny no doubt) were the Co-enzyme Q10 caps. It's one of those supplements that I try and remember to take (or have at home in my private kitchen pharmacy) for general good health along with multi vitamins/supplements, krill oil (the royal red kind), grape seed extract, and milk thistle. Anything that helps to support the immune system or things the body can't produce on it's own or will get missed by a few days for poor dietary choices… Though those days are usually limited. (more reading on Co-enzyme Q10 here)
There hasn't been a ton of fun crazy things going on over the weekend, Just lots of heat and humidity. One thing that did happen was a former NHL goaltender Ray Emery Died from drowning at a Hamilton Marina (read more on that here), which is awful of course and a reminder to everyone to be SAFE when swimming or boating! Summer is fun and all kinds of fun can be had swimming and boating or canoeing, fishing etc. but be careful- and if you're alone on the water make sure to wear a life vest (even if you think they aren't cool) Ok?! alright PSA done, that incident just reminded me how terrible it is when those kind of accidents happen and I wouldn't wish that on anyone or their families… Ok moving on… Actually wait, not quite yet! I just remembered one of the purchases I made this week was an important one! I picked up the Kidde 2 pack of smoke/Co2 detectors for 89.99.
We had noticed last week the detector on our main floor was acting odd so we pulled it down to check the battery, which was fine (do the tongue test- it's fun) but noticed that the alarm had a sticker on it saying to replace the unit in 2016!!! So… I think it's 2018 now right??? so we checked the other ones and yup- same thing. It's one of those things that's often overlooked- but hey maybe when you're done reading this blog give your detectors a little inspection huh? Do the weekly test (that no one does) and check to see if the battery needs replacing. Better safe than sorry right? Ok moving on for real this time.
Though neither are on sale I just wanted to point out that the Dr. Praegers California veggie burgers (see below)
and the Moishes Pickles are delicious… If you haven't tried either, I suggest you do. They're Dyn-O-mite!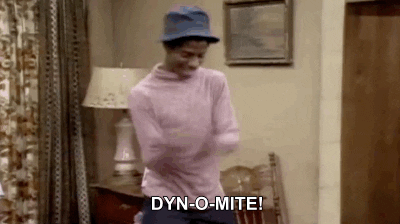 I wanted to point out these puppies as well….
I've had the sweet baking sheet that's got the flat side and griddle side and man it's fantastic! So I could only imagine the pans would be as well, they felt and looked well built… nice 'n heavy. And they don't feel like they would get all scrapped up by using metal utensils on them so I may have to buy these and give them a try- however… If I do that I will have to clean out and pare down the pots and pans section of my kitchen… Those drawers ain't getting any less cluttered and I can't in good conscience add 2 more pans to it, just ain't gonna happen yet- I guess my weeks mission – should I choose to accept it- will be clearing that out and organizing it to facilitate adding to the collection. Wish me luck.
On that note, I think I'll go and take stock of that nightmare of a pair of drawers and see how feasible that will be.
Have a great week folks, enjoy your shopping and summer-ing!
Cheers
(P.S. The kitties are doing great, just hot and lazy… much like me!)
Please note:
The price at your local Costco takes precedent over the prices listed on this blog.
Costco liquidation/Manager's Special items (ending in .97) vary from store to store.
An asterisk (*) on the price tag means the item is not being re-ordered.
If there is something you really want, ***double check the expiry date*** as some Costco sales items do end mid-week.
The food brands available can differ from region to region. Pictures are taken at a store in Ontario. Sale items should apply to Costco locations in Ontario, Quebec, New Brunswick, Newfoundland & Nova Scotia, if the item is in stock at your store. There will likely be a few deals not shown here in your store. If this blog has helped you save money, consider sharing www.cocoeast.ca with your friends and family! If you see deals at your store that aren't on this blog, post them in the comments and help spread the money saving love!