Welcome to the Costco Bedding, Towel, and blanket post for Oct 27th 2021 folks!
*
*
*
If you'd like to skip ahead to the comments section, click here!
Hopefully you're all having a great week so far?!
This is just a quick little mid-week post so you can check out all the comfy bedding, linen, pillows and towels available at Costco.
As soon as it gets cold I start to think about new comfy blankets to toss on the bed, or to bring on the couch with us when we watch movies. (With popcorn obviously!) So some of the Brookstone electric heated throws are lookin' pretty good right about now!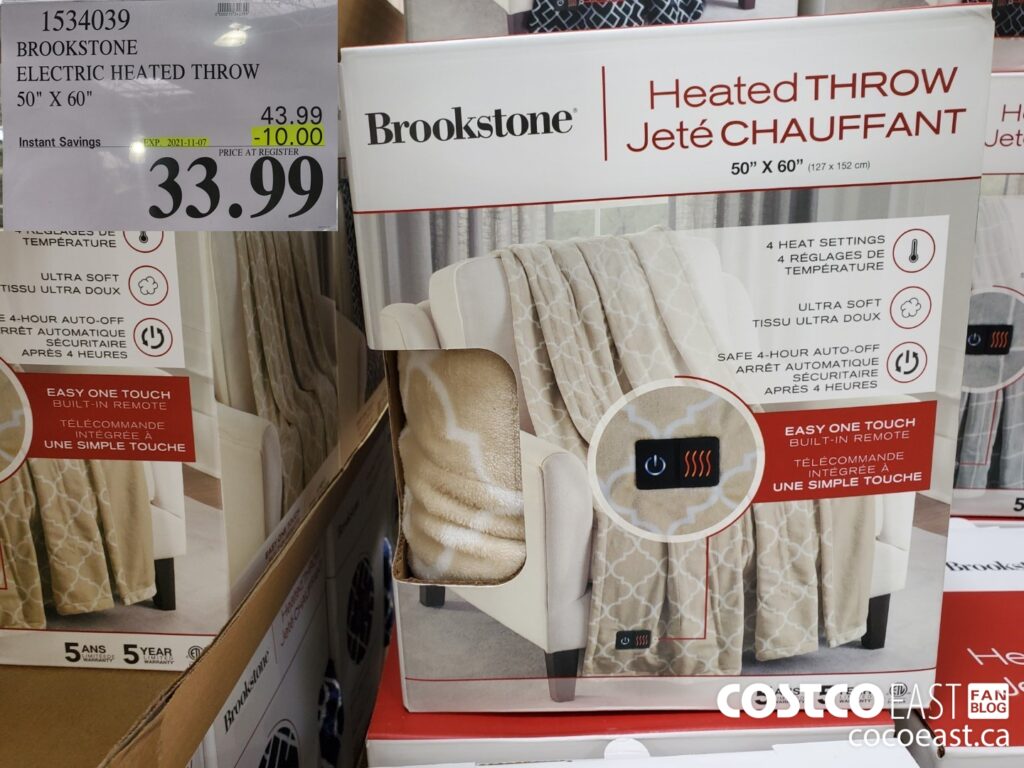 Being on sale for $10.00 off (@ 33.99) doesn't hurt either!
I abuse our kitchen towels quite a bit, so I could actually use a new set (or 5) with the way that I use then. So the Home Inspiration Kitchen Towels might be something I grab a few of while they're on sale for $11.99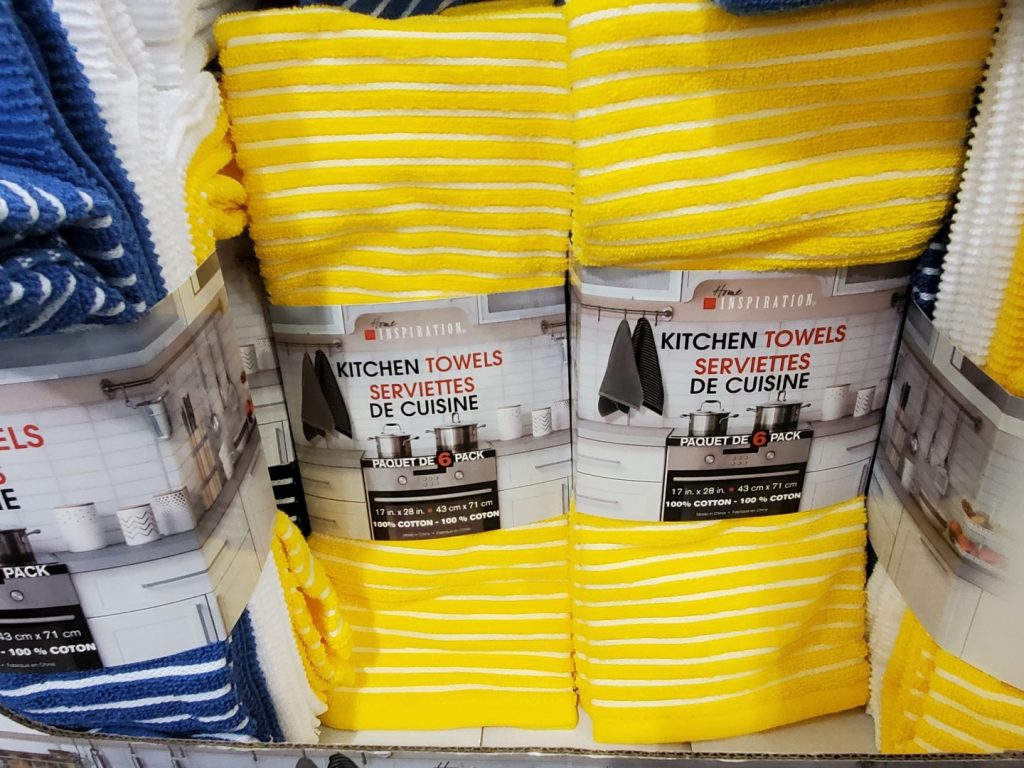 (As a bonus, anytime you're cooking with Turmeric using the yellow towels and you'll never know what happened! Also why my favorite kitchen towels are grey and black…I'm a messy cook…)
There's also Pillows, and blankets, and mattress covers… All of the things that make us feel comfy and cozy, you should probably just check it out for yourselves!
It's all down below for you folks, get cozy and check it out!
As we're now in Fall 2021 and the potential 4th wave of COVID-19 I think it's important to remember that we're not out of the corona virus weeds yet, and each province has their own Health recommendations based on the provinces individual risk assessment and I would recommend that you follow the recommendations for your specific province. Information can be found at the following websites.
Newfoundland COVID-19 information
New Brunswick COVID-19 information
Nova Scotia COVID-19 information
Go here for the latest Costco Coronavirus updates: https://www.costco.ca/coronavirus-response.html
So there you go, a little reading material for you.
Be kind, be safe and stay healthy!
Please note:
The price at your local Costco takes precedent (or precedence) over the prices listed on this blog.
Costco liquidation/Manager's Special items (ending in .97) vary from store to store.
An asterisk (*) on the price tag means the item is not being re-ordered.
If there is something you really want, ***double check the expiry date*** as some Costco sales items do end mid-week.
***This is a fan run, independent page with no affiliation or endorsement by Costco Wholesale***
Costco Flyer Sales Oct 25th – Nov. 1st 2021
Costco Treasure hunt sales Oct 25th – Nov. 1st 2021