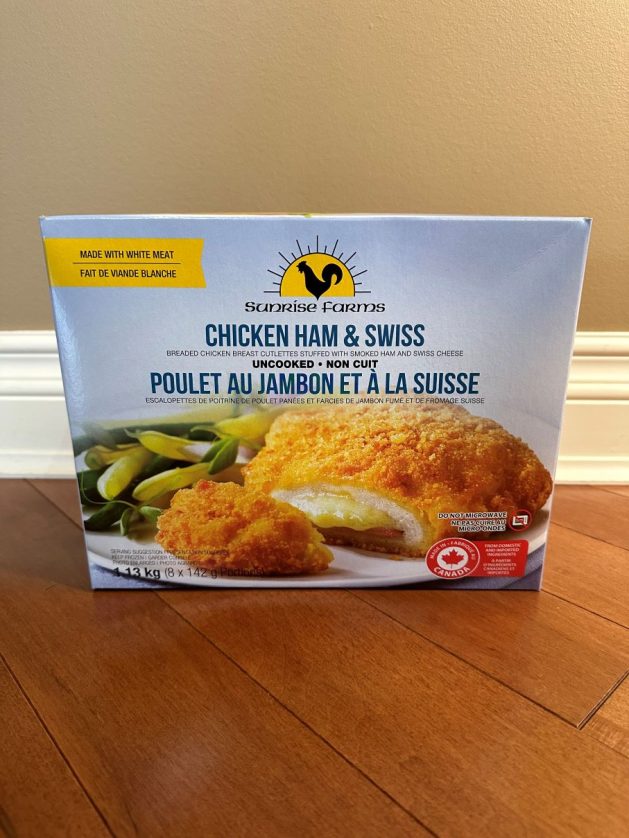 If you like my reviews for Costco food products, the best thing is that you can follow me on Instagram or Facebook and tell your friends about my blog Costcuisine, where I review new Costco food products each week! You can also check out my YouTube channel, where I do video reviews!
The box comes with eight 142-gram chicken breasts and costs $13.79 Canadian. This isn't terribly expensive. I just wish they were a bit more gourmet but you get what you pay for!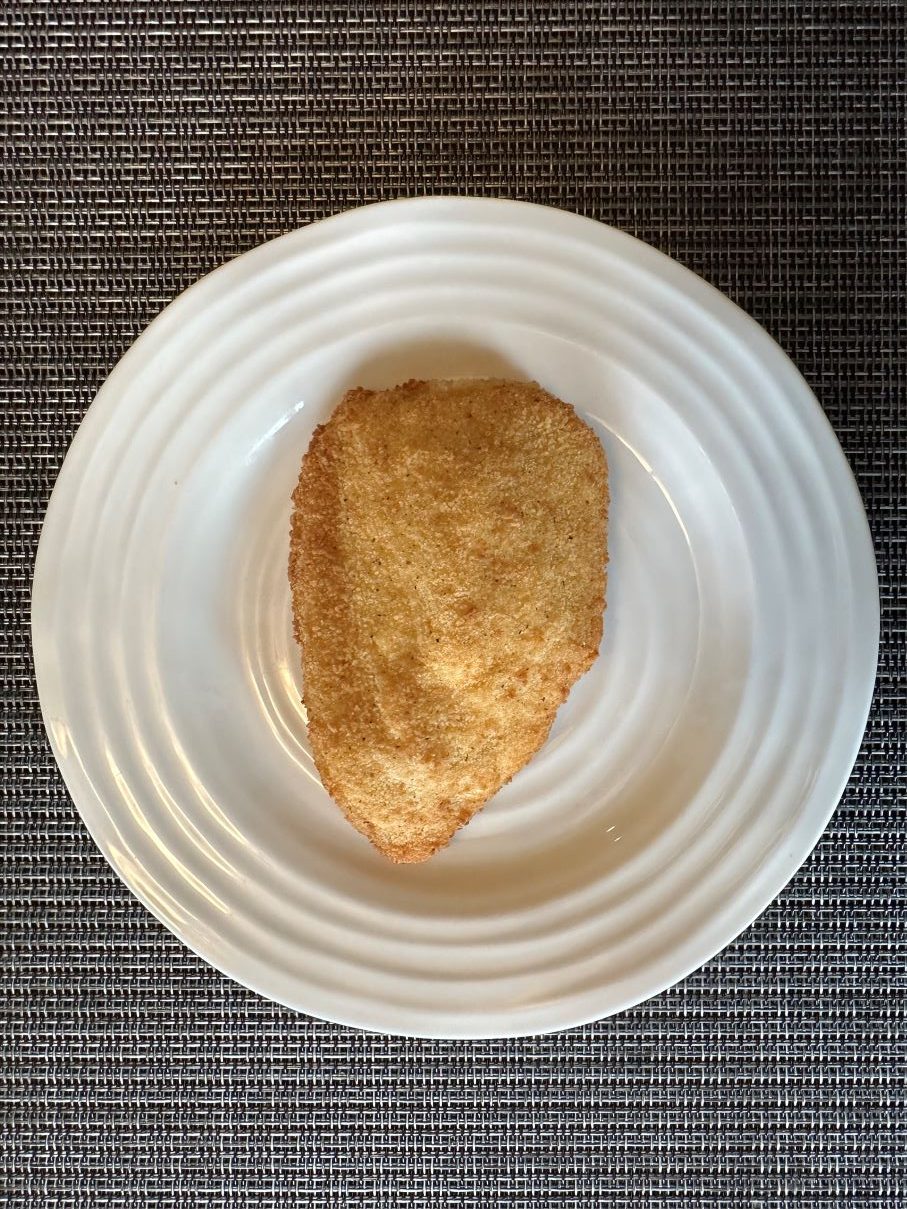 The chicken breasts are not already fully cooked which I find surprising. A lot of products like this are. The box specifically states not to microwave the product. I baked mine in the oven and they came out golden brown and crispy. You could possibly also make them in an air fryer but I find they're crispy enough from baking them in the oven.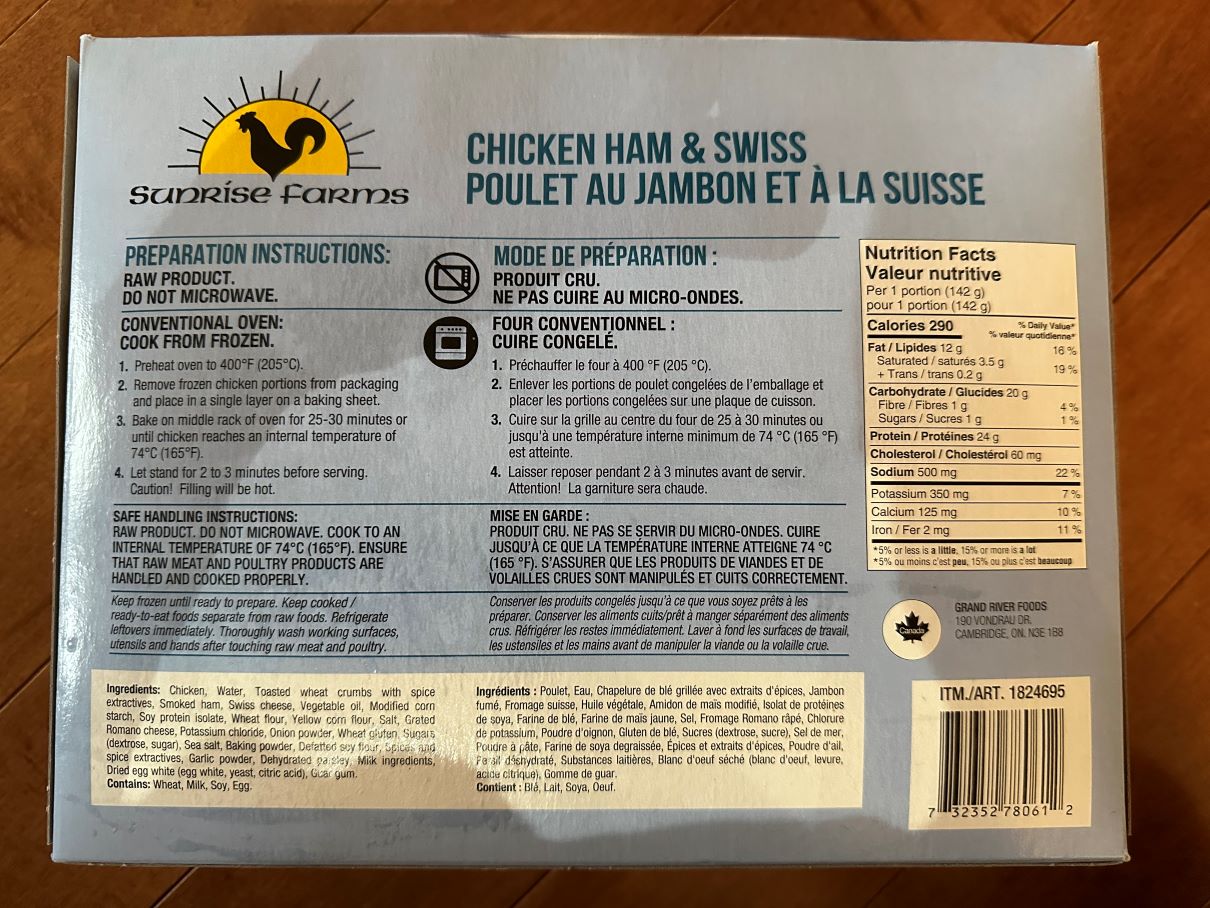 One breast contains 290 calories, 12 grams of fat, 20 grams of carbohydrates, one gram of fibre, one gram of sugar, 24 grams of protein and 500 milligrams of sodium. The 24 grams of protein is pretty good! I knew these would have quite a bit of sodium based on how they taste. They contain wheat, soy, milk and eggs.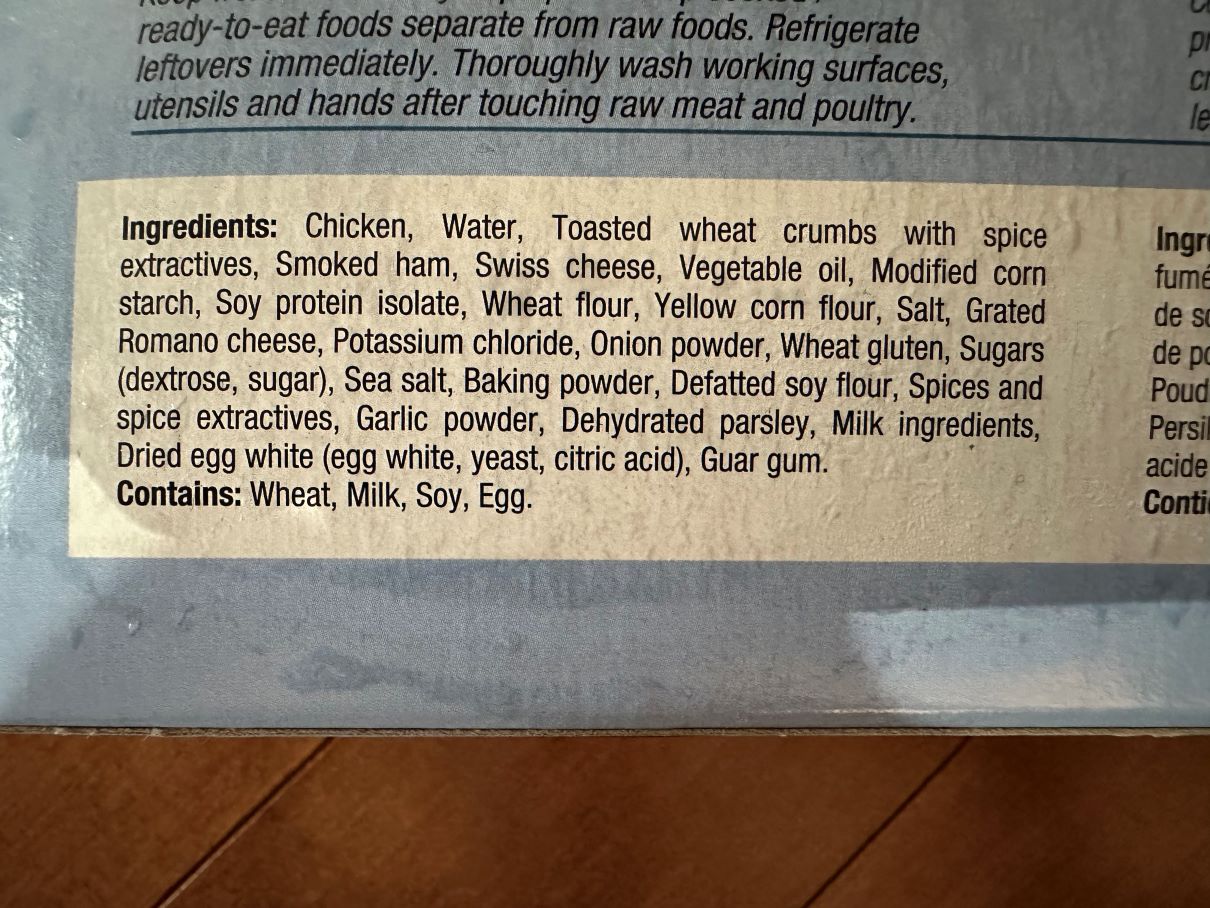 These are tasty and bring back memories of eating frozen chicken nuggets as a kid but are definitely not gourmet or as fancy as they seem. I feel like they're just a big chicken nugget. The outside of the chicken is nice and crispy after baking them for the full length of time on the cooking directions. I'm disappointed by the lack of filling and there's a giant air pocket in my breast. The flavor is quite salty and you don't really taste the ham or cheese much. Growing up we had the Costco Barber Foods Breaded Chicken Breasts with Broccoli and Cheese and remember those being loaded with filling. I think kids would like these but I wouldn't buy them again.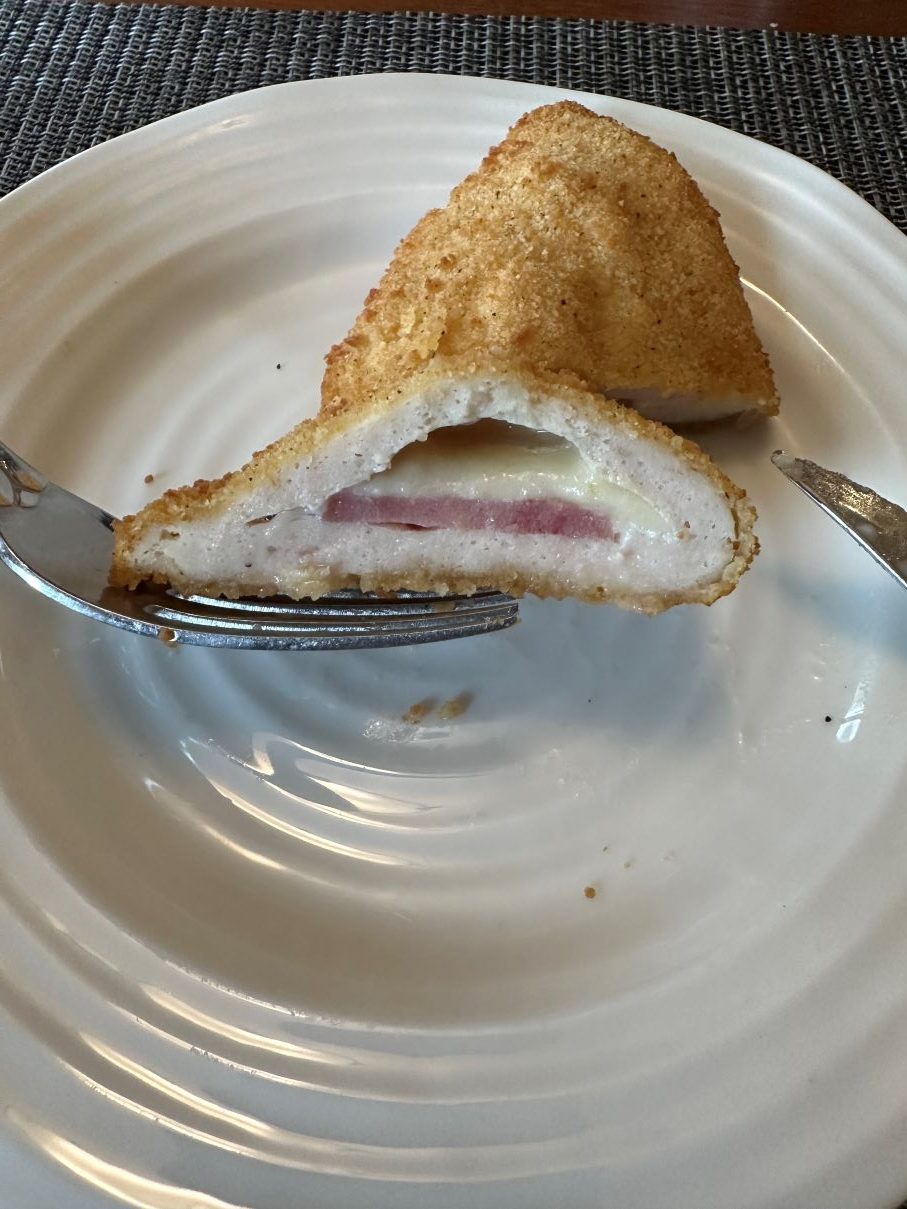 Cost: 7/10
Convenience: 9/10
Nutrition: 4/10
Taste: 6/10