NEW COSTCO EAST WEBSITE FEATURE – THE SHOPPING LIST!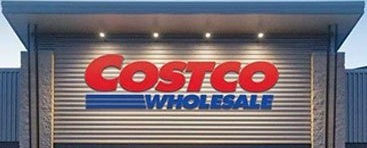 *
*
*
Hello and happy Thursday everybody!
This is another one of those glorious posts where we get to look at one of the new features that has (as some of you have already noted) arrived on the Costco East Fan Blog. I am of course referring to this friendly little green guy!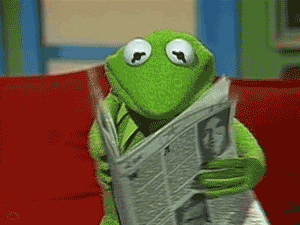 Whoops, wrong one!
This is the one I meant.

Yes indeed folks, you are now able to create a shopping list right here on Cocoeast.ca chock full of your favorite sale items. Then you can either email them to yourself, or print out your list to take shopping with you keeping all of your favorite items in one place.
How does it work?
Well you'll notice now that next to the "view price history" button below the picture there is now an "add to list" button in green!

This does exactly what you think it does, adds that item to a list… Your list!

You can add and remove items from your list from the "view your list", and also from the main page just by clicking on the "remove from list button" below the picture if you had added it previously.

In order to view your list, you'll need to scroll to the bottom of the sales where you'll find this "View list" button waiting for you.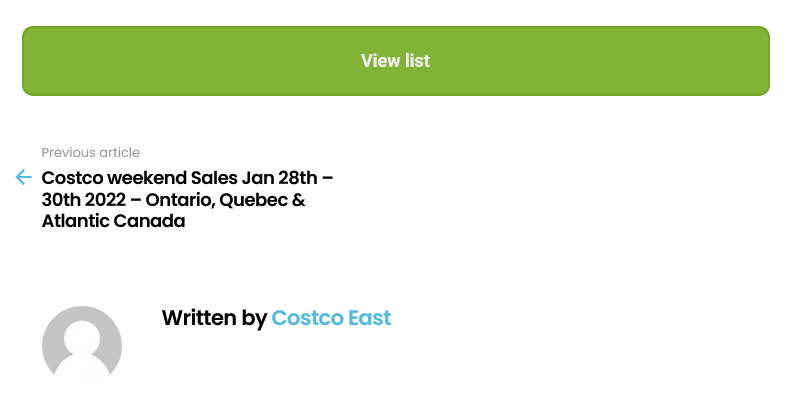 Not only can you see all your items right there, but you can email it to yourself or whomever is doing your shopping for you, but you can also just print it and bring it in with you and cross off items as you go by clicking "Print list" obviously.
I emailed myself a copy of the list so you can see what the email looks like.

Pretty straight forward, but pretty darned cool!
Now… Please remember that this is a new feature (went live Sunday evening I believe???) and as such there will be a few hiccups along the way, some improvements etc. So please bear with us while we work to make this feature run properly.
Also please feel free (as some already have) to share your thoughts on how we can improve this feature. I know the "view list" being all the way at the bottom isn't ideal, but we're working on that.
Enjoy folks, and keep letting me know what you think, how you like it, or don't like it!
As usual I'll be seeing you on Friday for the weekend update, so enjoy the next couple of days and as always.
STAY CALM AND COSTCO ON!
Please note:
The price at your local Costco takes precedent (or precedence) over the prices listed on this blog.
Costco liquidation/Manager's Special items (ending in .97) vary from store to store.
An asterisk (*) on the price tag means the item is not being re-ordered.
If there is something you really want, ***double check the expiry date*** as some Costco sales items do end mid-week.
***This is a fan run, independent page with no affiliation or endorsement by Costco Wholesale***
Costco Flyer Sales Jan 31st – Feb 27th 2022