I walk the whole store for you every Monday when Costco Sale items and Costco Flyer sales are released for the week, then post them here and on our Facebook page.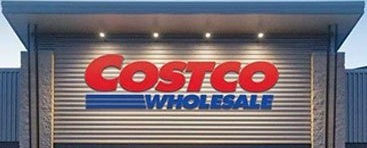 *
*
*
If you'd like to skip ahead to the comments section, click here!
Wow folks, we're T-minus 5 days and counting (4 by the time you read this) to the big day! And you could feel the excitement, or panic, in the aisles today as people were rushing around trying to fulfill their lists and get those last few goodies.
I'm pretty sure I only 1 thing left to get, so I'm in good shape. How about the rest of you?
The new treasure hunt began today and was full of good stuff, 215 sales to be exact. My poor phone battery was pushed to it's limit today!
Hard to even know where to start! From the bigger ticked wish list items like the 21.5″ Apple iMac with Apple+ included for $200.00 off @ $1499.99
Should satisfy any Mac user or garage band enthusiast.
If you aren't a Mac user then perhaps the Lenovo Ideapad laptop computer is in your wheelhouse for $100 off @ $1299.99
I noticed the Le Creuset cast iron roaster dropped in price by $50.00 to $149.99.
I don't know if you've picked one of these up while you're in the warehouse, but they are heavy! I prefer the Blueberry color to the Orange/Red personally, but I also like blue so… There ya go!
The 1200V Cat jump starter & compressor is finally on sale for $30.00 off @ $99.99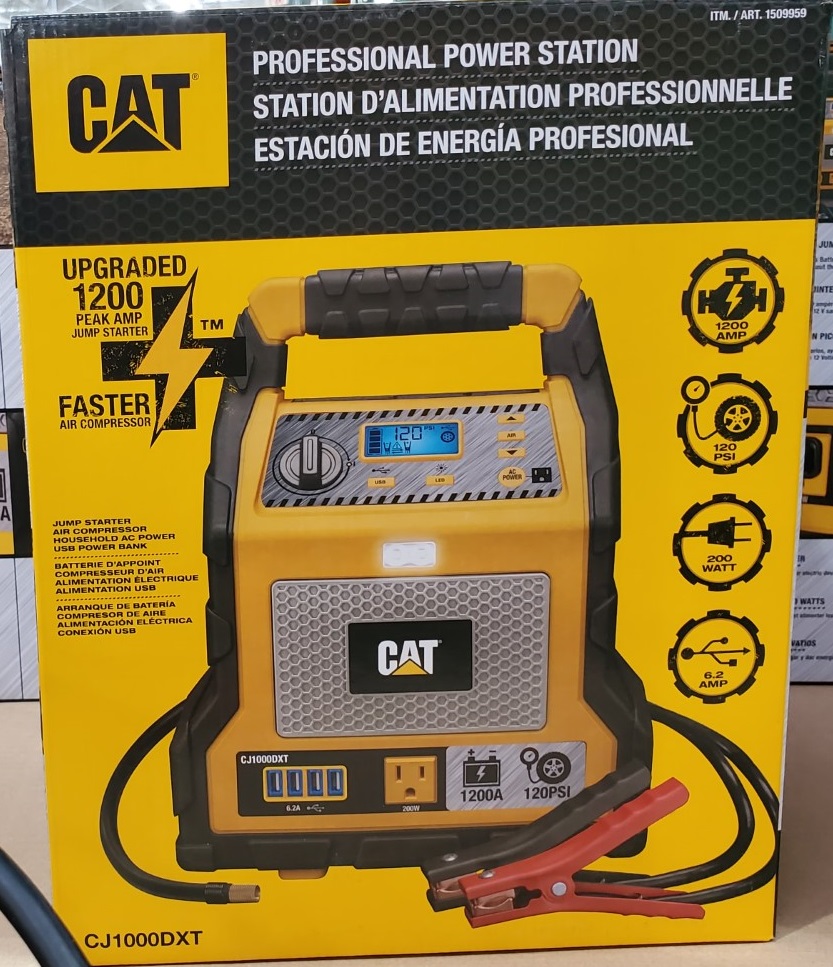 I talked about these 4 or 5 weeks ago and how great it is to have something like this in the trunk just in case. With the chillier weather making it clear it's here to stay for a bit, you never know when it might come in handy for a boost!
Of course there's still time to stock up on Sponge Towel premium paper towels for $5.00 off @ $17.99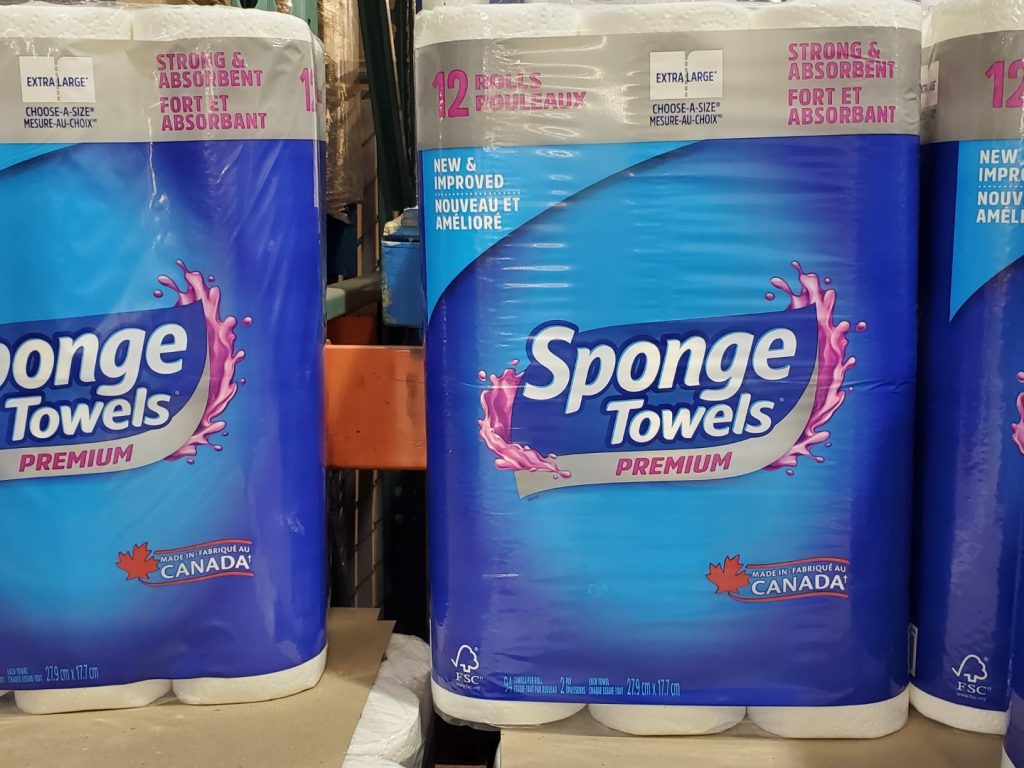 Or who wouldn't love to unwrap a package of Charmin Ultra soft bathroom tissue on Christmas morning?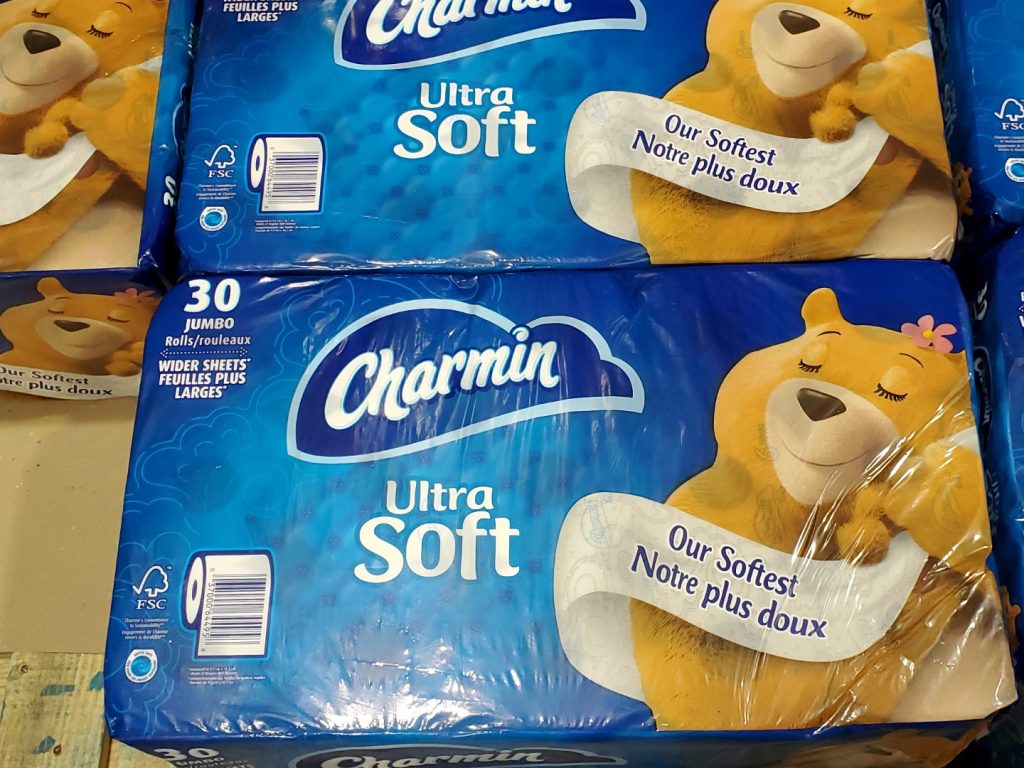 I kid of course, but you know… In March and April of 2020 that was the hottest item around next to Lysol wipes.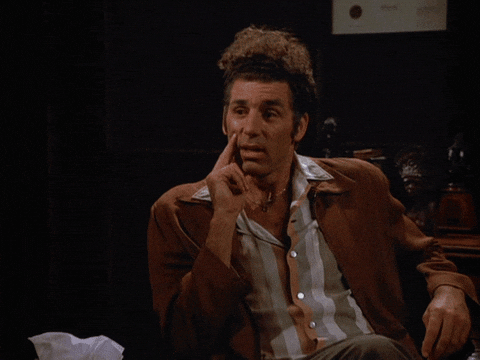 Dawn advanced power liquid dish detergent is on sale for $8.99, which is good timing because my supply from last years P&G spend and get promotion has dwindled.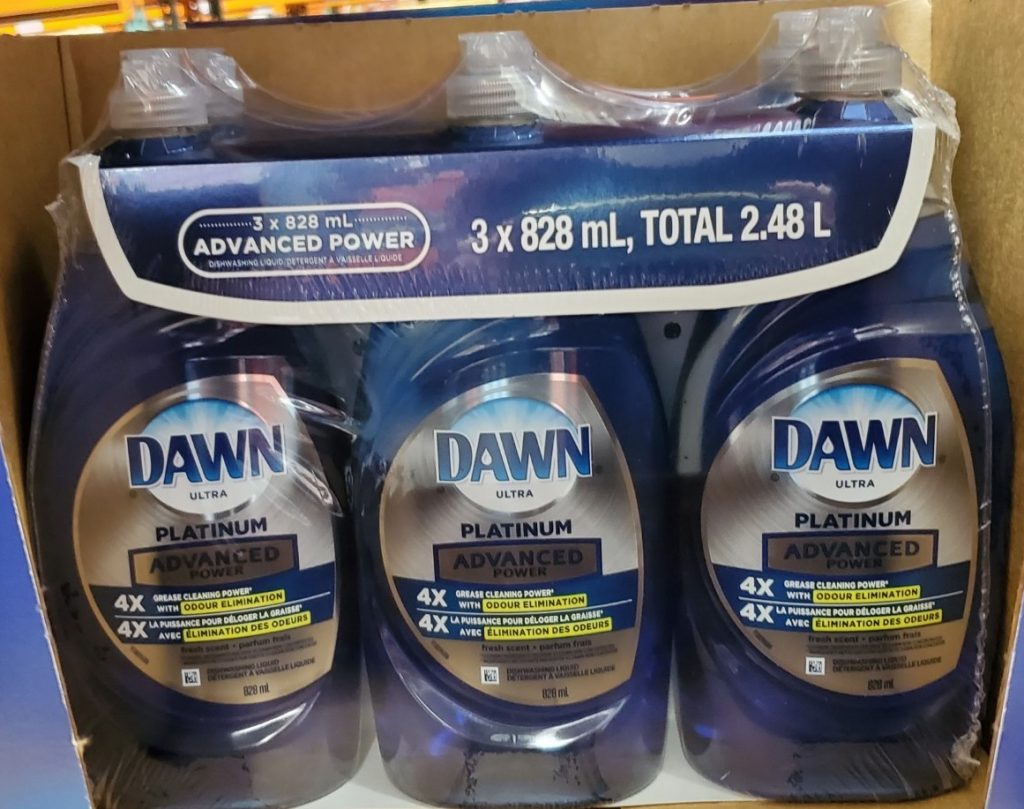 Time to restock the drawer!
Here's a few more sales to peek at.
Vitafusion adult multivitamin 250 chews -$3.50 @ $9.99
Finish dishwasher detergent 140 tabs -$5.00 @ $14.99
IAMS original cat food 11.57kg -$8.00 @ $30.99
OGGI foods caprese pizza 2 x 527g -$3.00 @ $10.99
Star Wars 9IN RC assorted -$5.00 @ $19.99
Stealth air compressor 20 gallon -$70.00 @ $279.99
Moto G play smartphone unlocked -$40.00 @ $149.99
HP 27″ QHD monitor IPS LCD screen.-$30.00 @ $259.99
So there you go, that's a good place to start and now you can check out the rest!
Thank you to Krissie for the tips on the Aerogarden! I really wasn't sure what I was supposed to do with the green tabs… Whoops! I guess I'll know for the next "crop" But so far these ones are all doing great, with the exception of the Thyme.Layla Bay, you need to get your garden up and running!
Susan in Ottawa I can't speak to the Duracell re-chargeable batteries and chargers.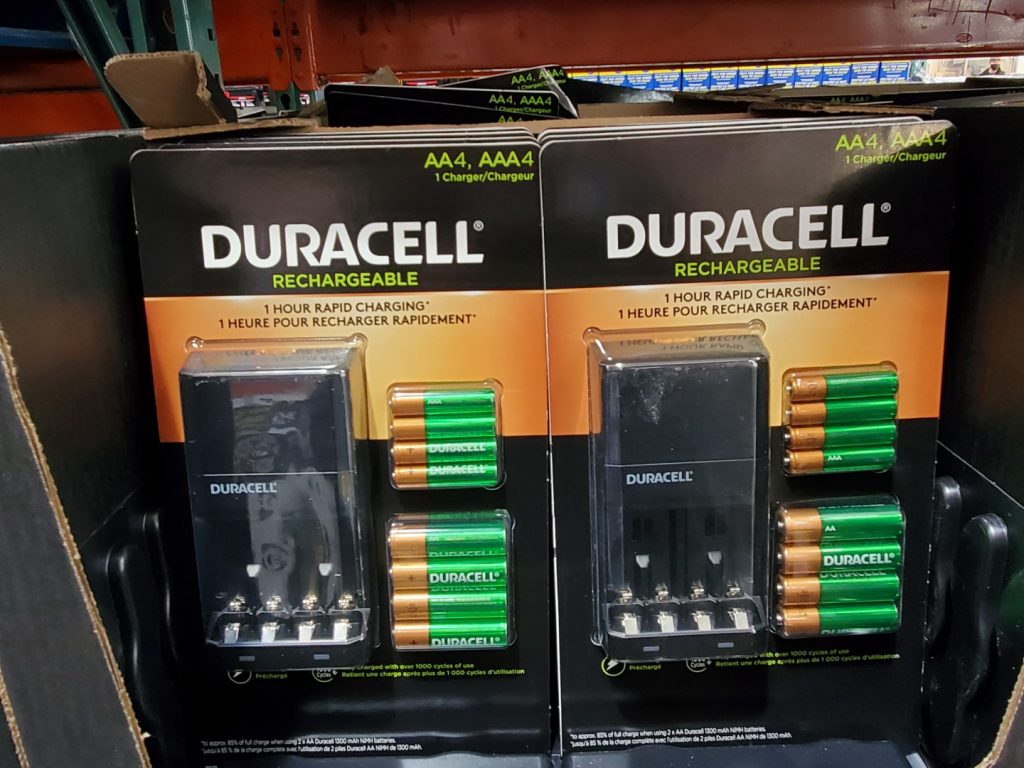 I remember having them when we were kids, and I mean I would think they would function better now, but I guess not. I've been tempted to pick one of those up since it's a shame to constantly buy new batteries and then toss 'em. (Though we hang on to the dead ones and recycle them) Maybe I'll give this a try while it's on sale? Anyone else here have experience with these?
Jan in Waterdown it's great that you had a quick and easy shop at "The big C" and thank you for the recommendations "the Santana jeans classic fit @$14.98 are a very good deal (I bought 2 pair) and the Weatherproof 2 pack t-shirts also $14.99 are very nice quality (bought 2 packs, great colours imho)", I'm also willing to bet that you bought one of those kiddie slumber bags for yourself right? How are you doing otherwise, all ready for the Christmas Holidays?
Hopefully you all are ready for the Holidays. I know we are looking forward to a little bit of time to sit back and relax, and visit with family, enjoy some delicious food and take a few rapid COVID tests. Good times, right?
I'm gonna let you go now. I'll be seeing you soon though, and of course we'll have our Christmas Eve weekend update as well.
Have a great week everybody! And as always..
"Stay calm and Costco on!"
Cheers
I think it's important to remember that we're not out of the corona virus weeds yet, and each province has their own Health recommendations based on the provinces individual risk assessment and I would recommend that you follow the recommendations for your specific province. Information can be found at the following websites.
Newfoundland COVID-19 information
New Brunswick COVID-19 information
Nova Scotia COVID-19 information
Go here for the latest Costco Coronavirus updates: https://www.costco.ca/coronavirus-response.html
So there you go, a little reading material for you.
Be kind, be safe and stay healthy!
Please note:
The price at your local Costco takes precedent (or precedence) over the prices listed on this blog.
Costco liquidation/Manager's Special items (ending in .97) vary from store to store.
An asterisk (*) on the price tag means the item is not being re-ordered.
If there is something you really want, ***double check the expiry date*** as some Costco sales items do end mid-week.
***This is a fan run, independent page with no affiliation or endorsement by Costco Wholesale***
Costco Flyer Sales Dec 6th 2021 – Jan 2nd 2022
Costco Treasure hunt sales Oct 25th – Nov. 1st 2021