I walk the whole store for you every Monday when Costco Sale items and Costco Flyer sales are released for the week, then post them here and on our Facebook page.
***This is a fan run, independent page with no affiliation or endorsement by Costco Wholesale***
Please note: The price at your local Costco takes precedent (or precedence) over the prices listed on this blog. Costco liquidation/Manager's Special items (ending in .97) vary from store to store. An asterisk (*) on the price tag means the item is not being re-ordered.
If there is something you really want, ***double check the expiry date*** as some Costco sales items do end mid-week.
If you'd like to skip ahead to the comments section, click here!
Hello and happy Monday!
It's the start of a new flyer sale today, so there lots of new sales to check out.
While we have our favorite laundry detergent (Springtime!), The Kirkland Signature Safer Choice detergent is on sale for $5.00 off, and being Lavender scented will go a long way around these parts!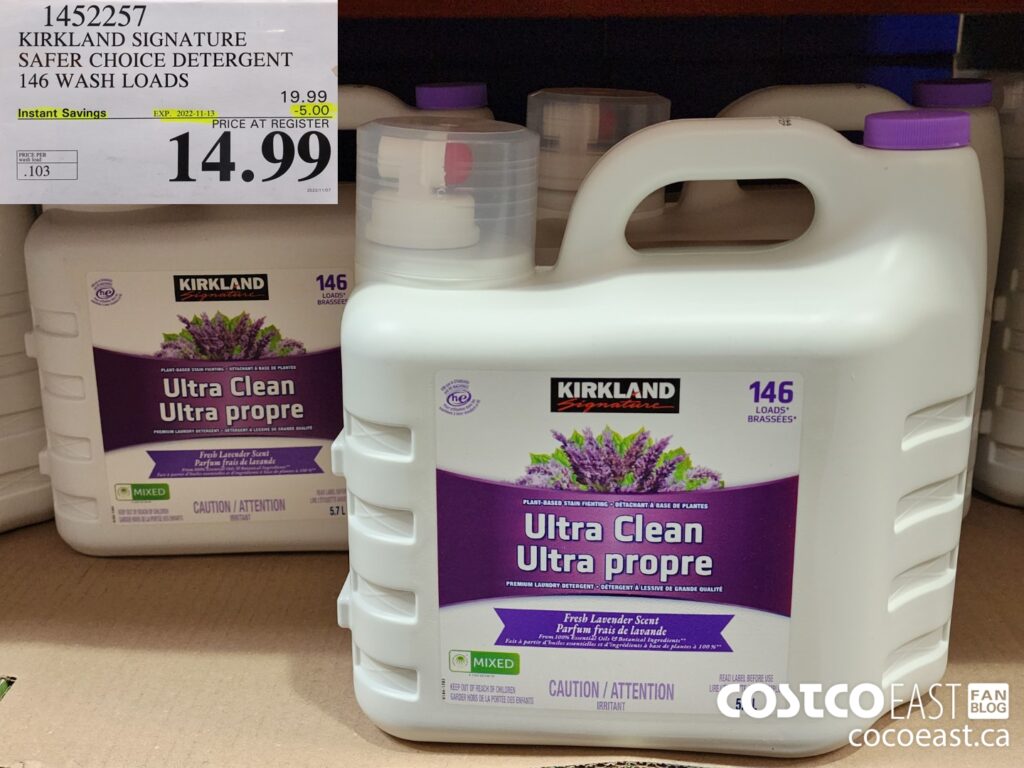 It is my partners favorite, so perhaps we'll give this a try? We're almost out, so great timing!
My Sister prefers the good 'ol classic Tide!. Heads up Sis, it's on sale now for $5.50 off… Better stock up!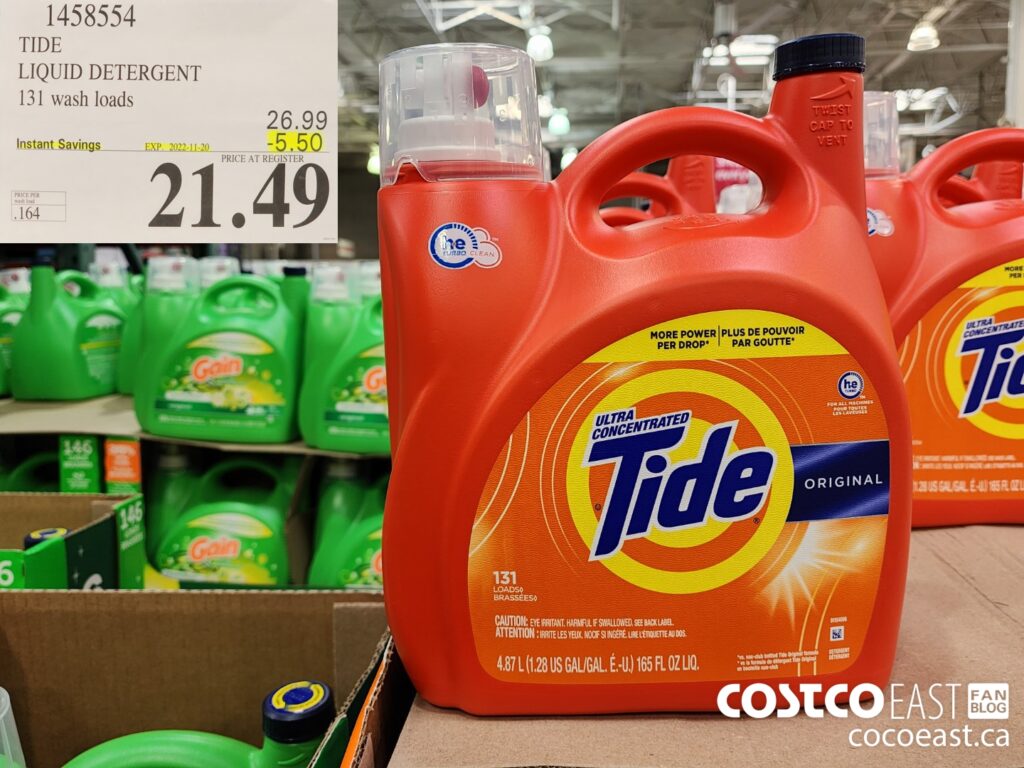 We're entering the time of year when my hands start to get super dry and cracked, which is never fun. Thankfully Glysomed hand cream is on sale for $3.00 off, so that'll be coming home with me!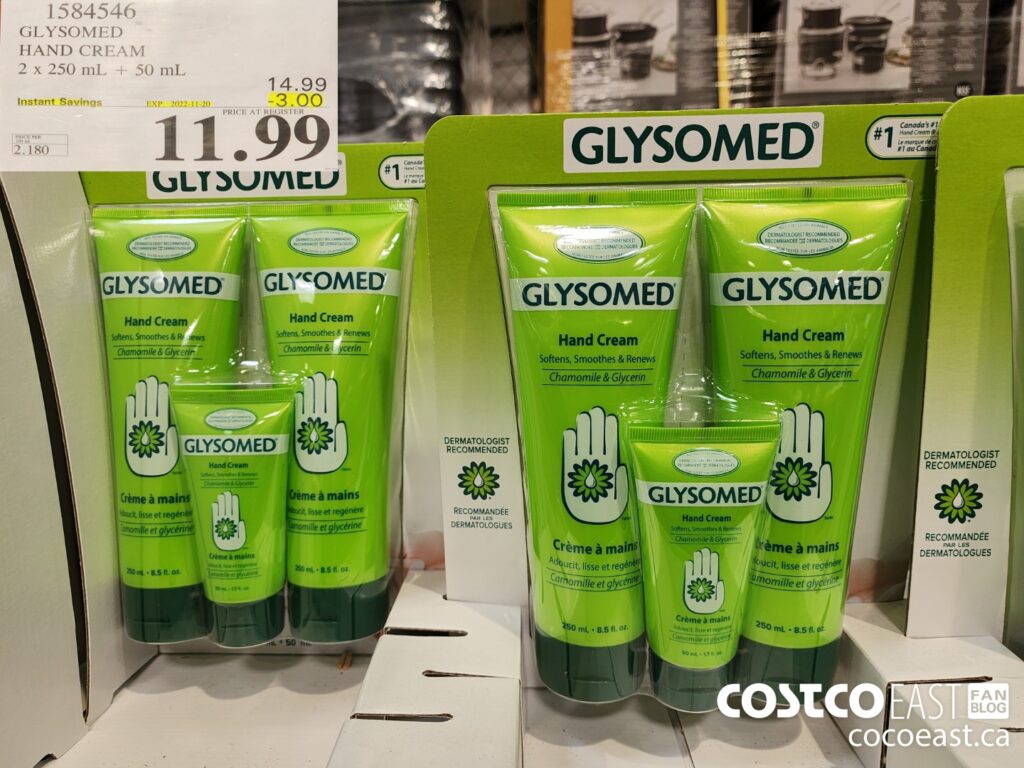 And speaking of "that time of year", there's lots and lots of decorations, and winter-y items on sale this week so if you're lookin' to spruce up your decorating game how about grabbing a pre-lit wreath and some "snow covered" & lit trees?!
…Or get some Icetrax traction aids for $6.00 off, and some warm and cozy Swany leather mitts for some winter adventures! ($10.00 off)
…Adventures like flying down a hill on a Yamaha snow sled!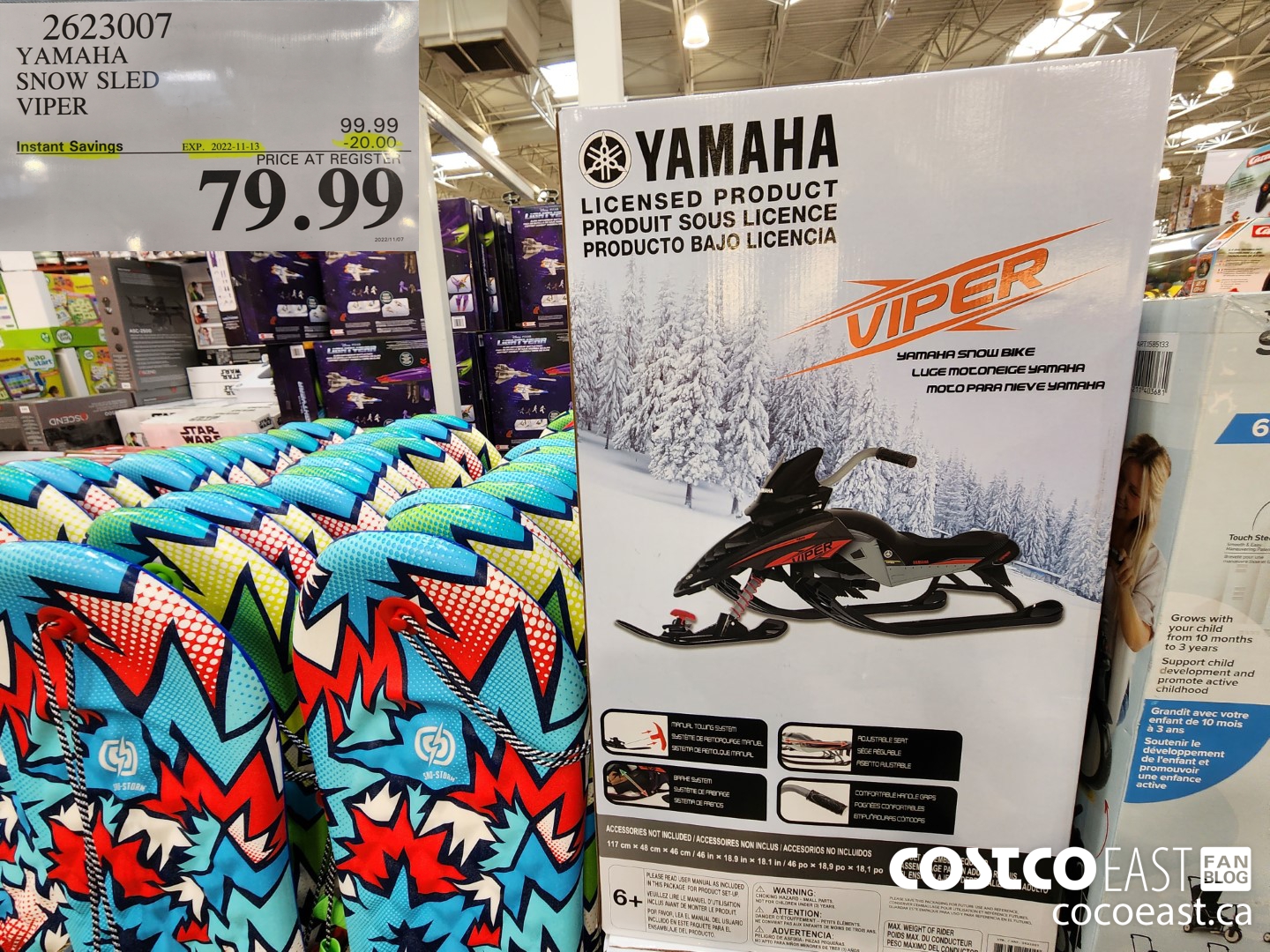 I always loved those sleds, but I'd always wind up trying to turn too fast, go flying off and take someone else down with me…
I guess that's part of the fun though right?
I'll let you go now though folks, I've gotta get into roasting some squash and making some risotto, delicious!
You all have a great night, and I'll be seeing you soon!
Cheers.
Costco Flyer Sales Nov 7th – Nov 20th 2022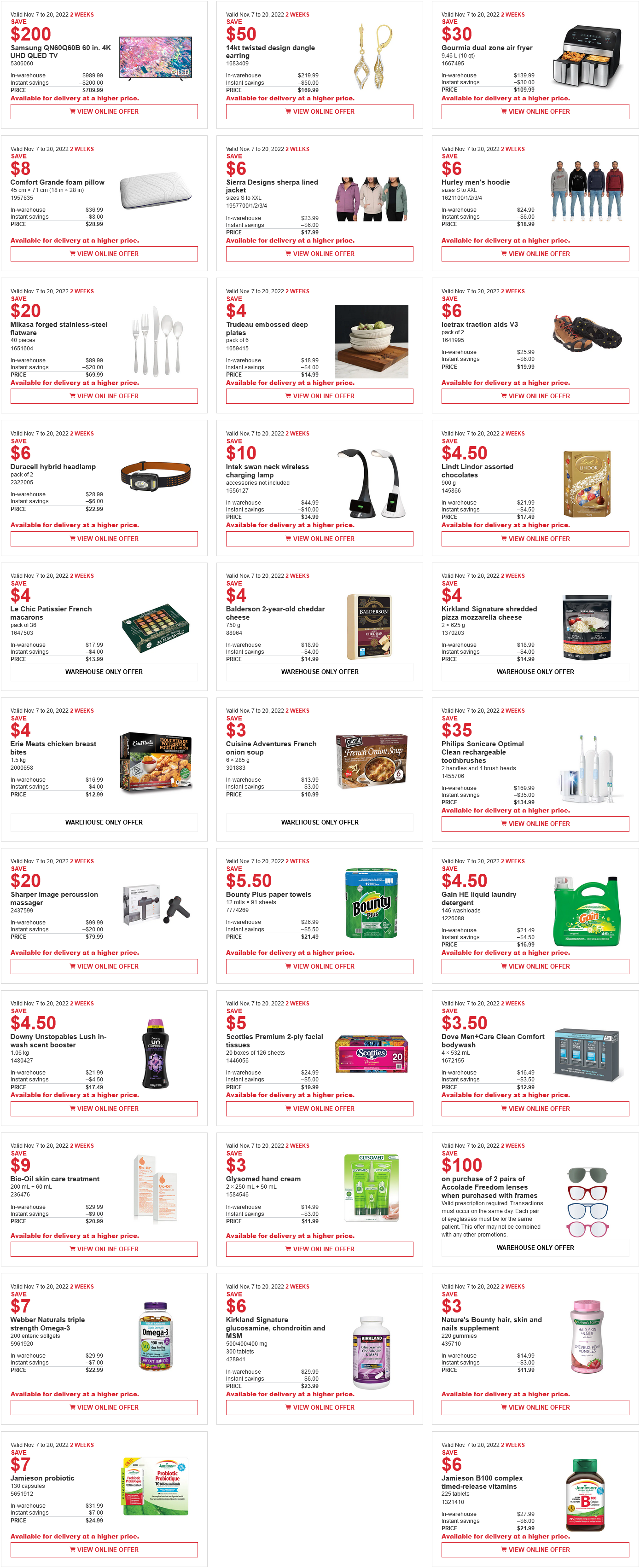 Costco Treasure hunt sales Nov 7th – 13th 2022