I walk the whole store for you every Monday when Costco Sale items and Costco Flyer sales are released for the week, then post them here and on our Facebook page.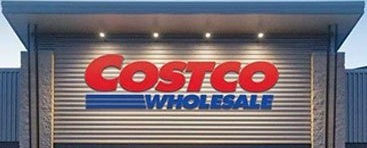 *
*
*
If you'd like to skip ahead to the comments section, click here!
Hello everybody & welcome to the almost December Costco Treasure hunt!
It is really hard to believe that December is only a few days away, but that means we can start breaking into our Fromager D'Affinois cheese Advent calendar, which (of course!) is now on sale for $5.00 off.
I haven't seen what kinds of cheeses are involved here, nor will I cheat and peek at the back…
It also means it's time to step up your decorating game, and since we finally got a bunch of snow yesterday it is beginning to look alot like Christmas! That also means it's time to (if you haven't already) get a few nice looking pieces for the outdoors, and Costco has had their live wreaths, premium outdoor arrangements, poinsettias, and the cute little indoor festive arrangements available for a few weeks now.
Just make sure you're careful with the poinsettias as they can be mildly toxic to cats and dogs. So if you've got the Cats of Costco roaming your digs nibbling on whatever they can find (as Ewok and Dexter do) then maybe skip those ones.
On the gift-y side of things there's no shortage of items available!
If you've got the computer types in your household you have no shortage of ideas happening this week. There's 3 monitors, 8 laptops and 6 different accessories on sale!!!
So if it's the LG 31.5 QHD monitor on sale for $40.00 off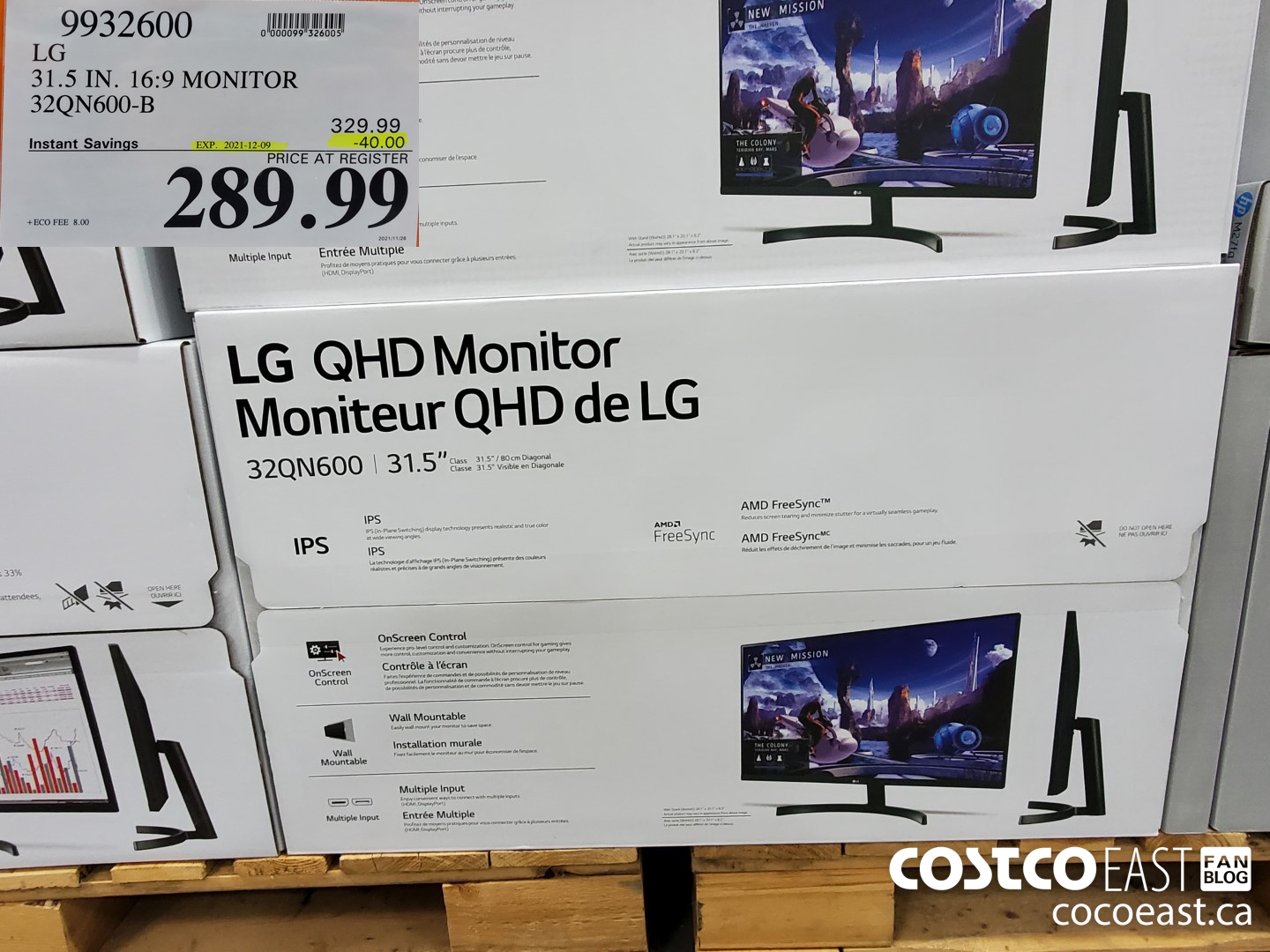 Or the Razor power up V2 keyboard bundle for $20.00 off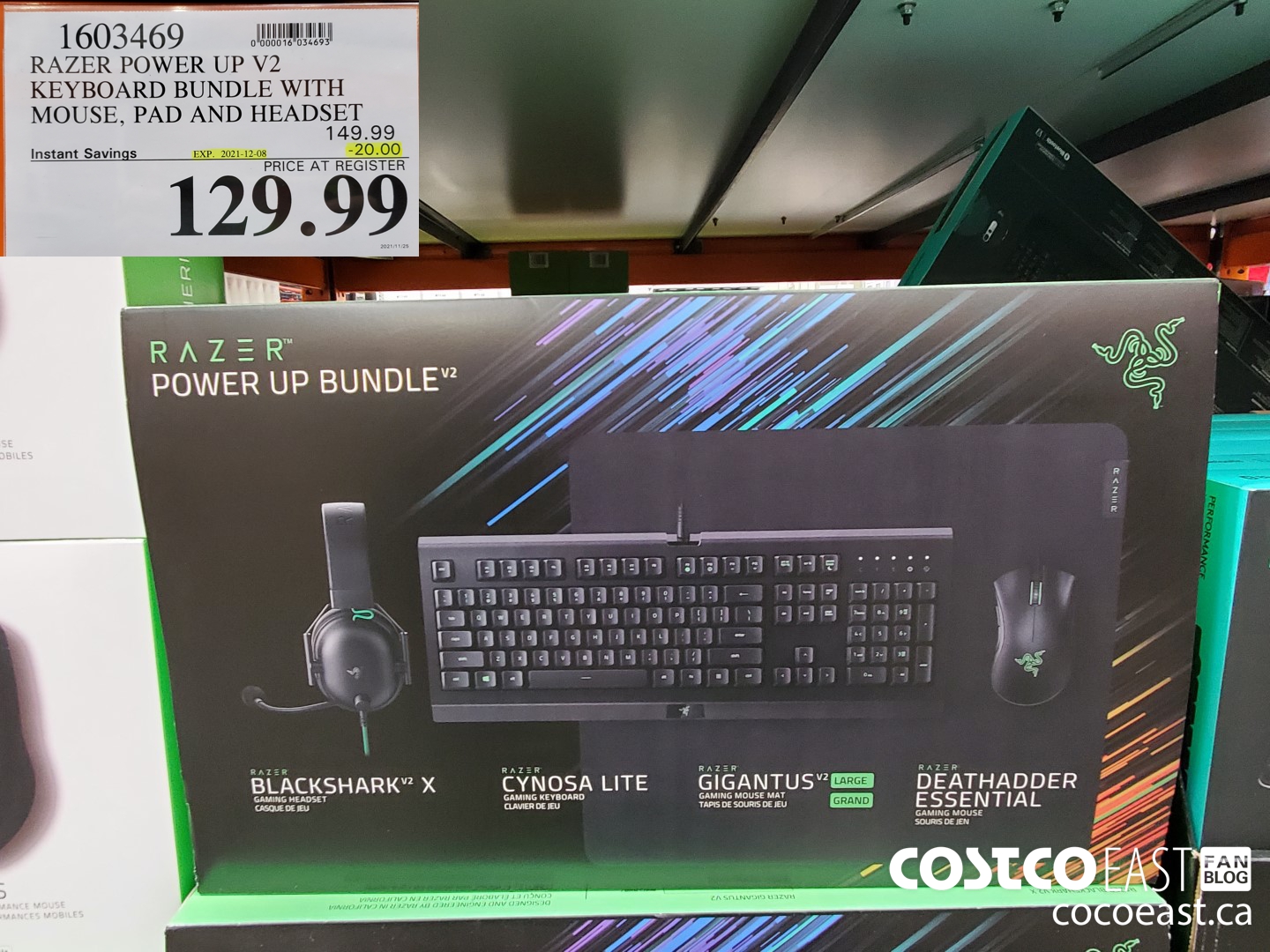 Or the ACER 13.5″ touchscreen Chromebook for $140.00 off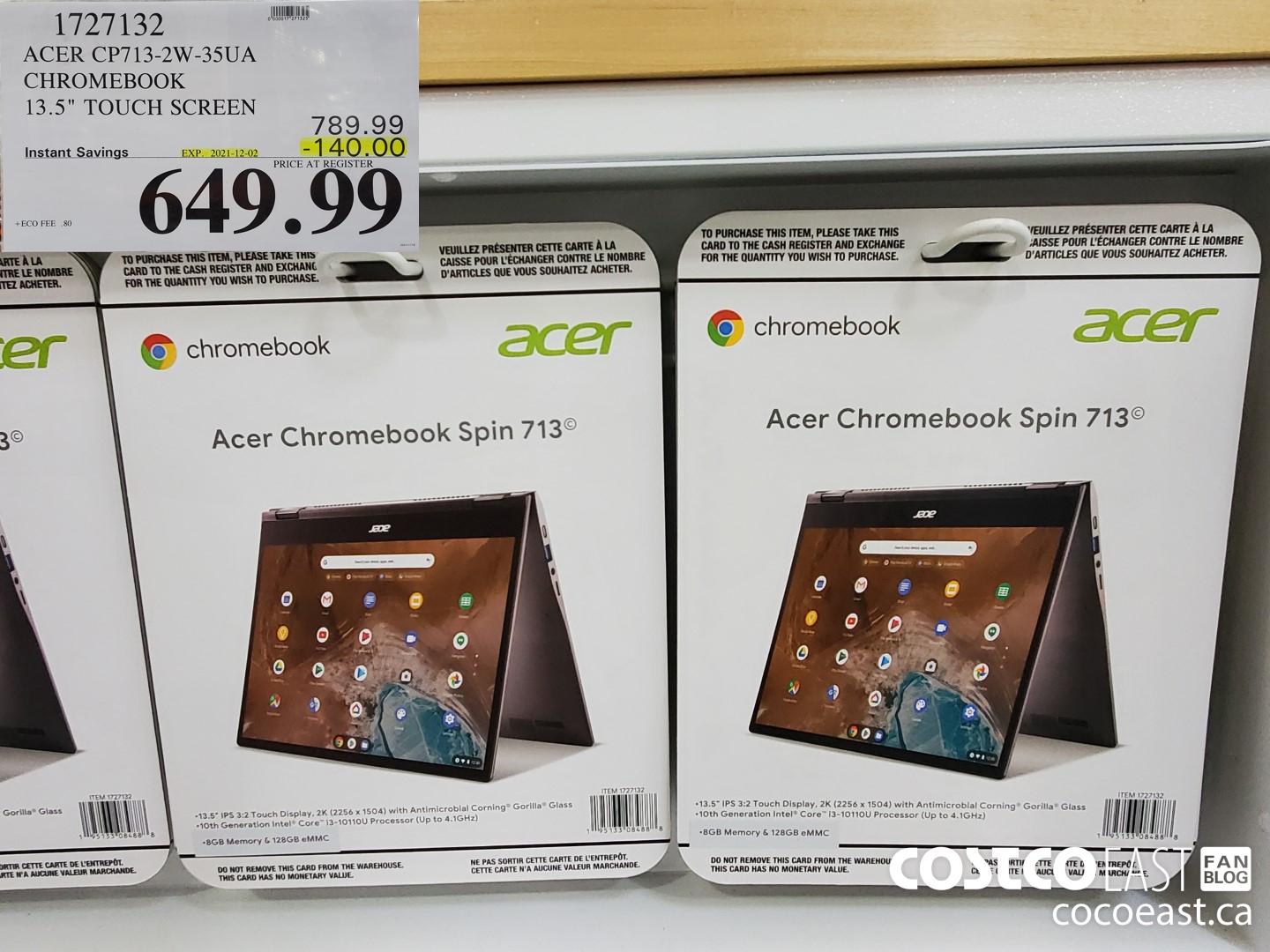 Those folks should be covered!
But if you're more the hands on type and prefer the face to face type of gaming (and you want to do it with style!) The Vintage deluxe wood games assortment is on sale for $15.00 off.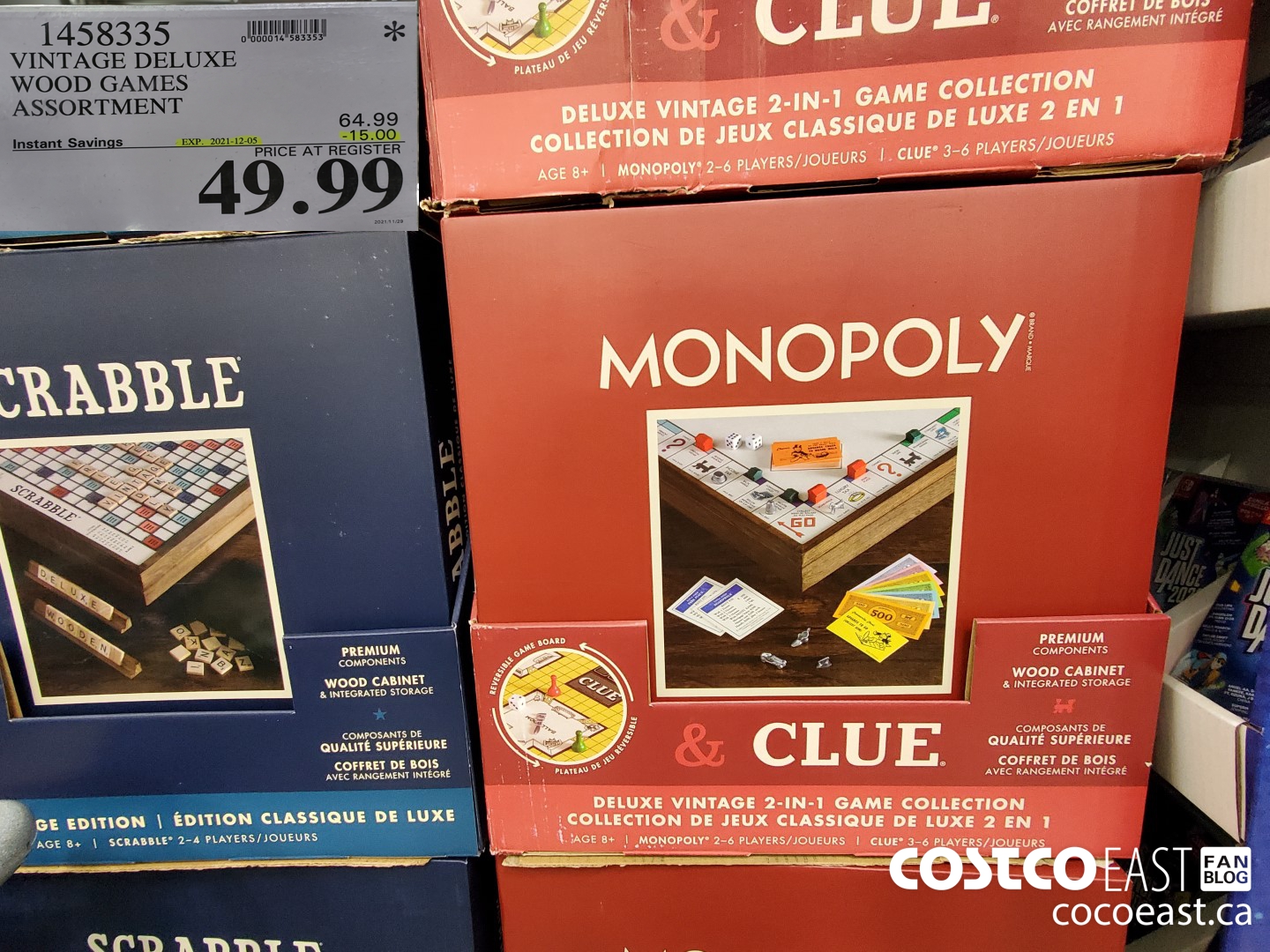 And with classics like Scrabble, Clue and Monopoly (though I may be the only one who likes that one!) you can't go wrong really. I mean Monopoly and Clue come in the same kit! It may seem a little pricey @$49.99 for a board game, but the quality and built in wood storage would seem to make it worthwhile to me.
Another great gift idea would be the Type S portable jump kit which is on sale for $20.00 off @ $59.99.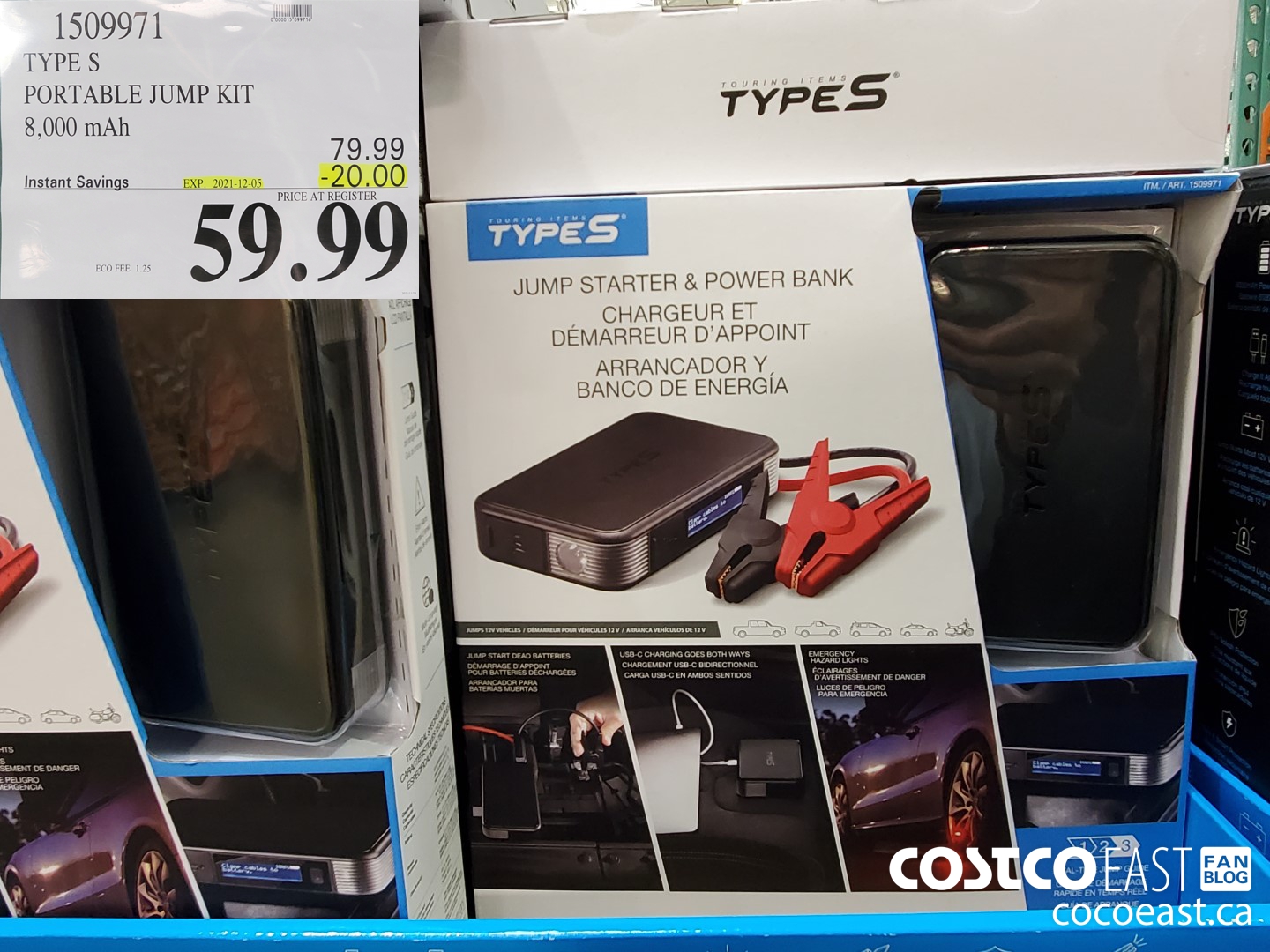 I bought one of these last year, and it came in handy a few times for me. It's one of those things that may sit unnoticed for a while, but then can save the day for you, or someone else if they need a boost. And who doesn't want to be the Hero of the day for someone!? It's not a 1 trick pony either as you can charge your devices with it too, which could come in handy at some point.
Here's a little preview of a few more sales to whet your shopping appetites!
Cuisinart hand blender 400 watts -$10.00 @ $ 39.99
Philips Diamond Clean brushheads 5 pack -$15.00 @ $34.99
Van Houtte house blend k-cups 80 count -$6.00 @ $33.99
Type S portable jump kit 8,000 mAh -$20.00 @ $59.99
Vintage deluxe wood games assortment -$15.00 @ $49.99
Mars Wrigley starburst 1kg -$2.00 @ $7.99
Fromager D'Affinois advent calendar 600g -$5.00 @ $14.99
Bounty plus paper towel 12 x 91 sheets -$5.00 @ $19.99
Olivia raw shrimps U15 907g -$5.00 @ $14.99
Kitchen Lab Alfredo sauce 3 x 605ml -$2.50 @ $8.49
*
Last week I picked up the Aerogarden (as you all are very aware of) and so far it's… well, it's Aero-gardening… I'm very excited about the results, and very encouraged by the fact that the Thai Basil and Genovese basil have already begun sprouting!
Early days still I know, (and you can probably barely see them) but exciting regardless.
One thing I would like to do is set up my Canon T3i and do a time lapse of a few pods growth. I tried to set that up 2 nights ago but I need some kind of special trigger to make that happen and have yet to get down to the Camera shop. But I'd love to share that with you all!
Layla Bay how's your indoor garden coming? Which seed pods are you using, the same ones it came with? And Jonathan hows your garden coming along, and what did you plant?
Reader Eddy was also asking if anyone has tried the La Felinese European Deli selection, and how they like it. I haven't tried that one yet, but I love the idea of those packages. Anyone have any feedback?
With that I'm going to let you go folks. Enjoy the sales this week and as always
"Stay Calm and Costco on!"
P.S. – Dexter and Ewok say hello, and will make an appearance in the Weekend update.
I think it's important to remember that we're not out of the corona virus weeds yet, and each province has their own Health recommendations based on the provinces individual risk assessment and I would recommend that you follow the recommendations for your specific province. Information can be found at the following websites.
Newfoundland COVID-19 information
New Brunswick COVID-19 information
Nova Scotia COVID-19 information
Go here for the latest Costco Coronavirus updates: https://www.costco.ca/coronavirus-response.html
So there you go, a little reading material for you.
Be kind, be safe and stay healthy!
Please note:
The price at your local Costco takes precedent (or precedence) over the prices listed on this blog.
Costco liquidation/Manager's Special items (ending in .97) vary from store to store.
An asterisk (*) on the price tag means the item is not being re-ordered.
If there is something you really want, ***double check the expiry date*** as some Costco sales items do end mid-week.
***This is a fan run, independent page with no affiliation or endorsement by Costco Wholesale***
Costco Flyer Sales Nov 29th – Dec 5th 2021
Costco Treasure hunt sales Nov 29th – Dec 5th 2021